Earlier today, we got a pretty pixelated look at the upcoming Razr foldable phone from Motorola. Thanks to @evleaks, we're getting yet another look, but this time, in high resolution.
On the front of the device, while it's closed, we can see a small display that can preview notifications and a clock, as well as your battery level, and cell signal. We aren't sure how much interaction users will have with this part of the phone besides looking at it.
The inside appears to be nothing but display, though. Big and glorious, it's reported to measure in at 6.2″. Just like the original Razr of long ago, when closed, it's completely flush — unlike another foldable we've seen this year.
Thoughts?
---
Closed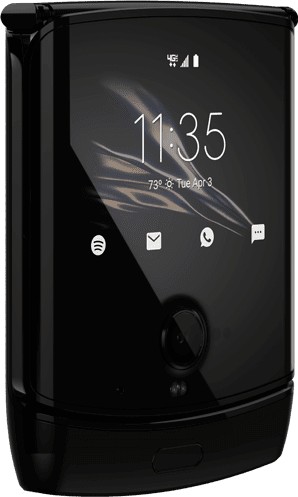 Open

Side Closed

Side Open

// @evleaks