We've heard rumors about a new NVIDIA SHIELD TV on the horizon, but weren't exactly expecting one to show up on Amazon today, unannounced. And yeah that just happened! Here is the new NVIDIA SHIELD TV Pro for 2019.
The device will cost $199.99 if you'd like to pre-order it right now. Delivery is currently showing as October 28.
The new SHIELD TV Pro, according to this listing, has 25% faster performance through a new NVIDIA Tegra X1+ chip. It has 3GB RAM, two USB 3.0 ports, 16GB internal storage (external storage supported), Dolby Vision-Atmos, 4K HDR, Chromecast 4K built-in, HD-to-4K AI upscaling, Bluetooth 5.0, 802.11ac WiFi, Gigabit ethernet, and a brand new remote.
The new remote, which doesn't really look like any of NVIDIA's old remotes (is that a triangular shape?), has a new menu button, play/pause/fwd/rwd buttons, a voice button for voice controls over Alexa or Google Assistant, volume controls, and a dedicated Netflix button. It runs on 2-AAA batteries, has a lost-remote locator, motion-activated backlit buttons, and connects via Bluetooth.
The listing describes it as an "all-new design," though it looks like the 2017 remake of the 2015 original. Or am I missing something here? Maybe the promo materials are simply talking about the new remote, which is indeed a new design.
There's a controller mentioned, just not listed or shown anywhere. I'm guessing we'll find out shortly if it's design has changed at all. Oh yeah, Android TV once again powers the UI and experience.
You pre-ordering?
UPDATE: They pulled the page. If October 28 is the day, though, don't be surprised if it goes live again shortly. We'll keep you updated.
UPDATE 2: Another new NVIDIA SHIELD TV showed up at Newegg, this time in a smaller dongle-esque form!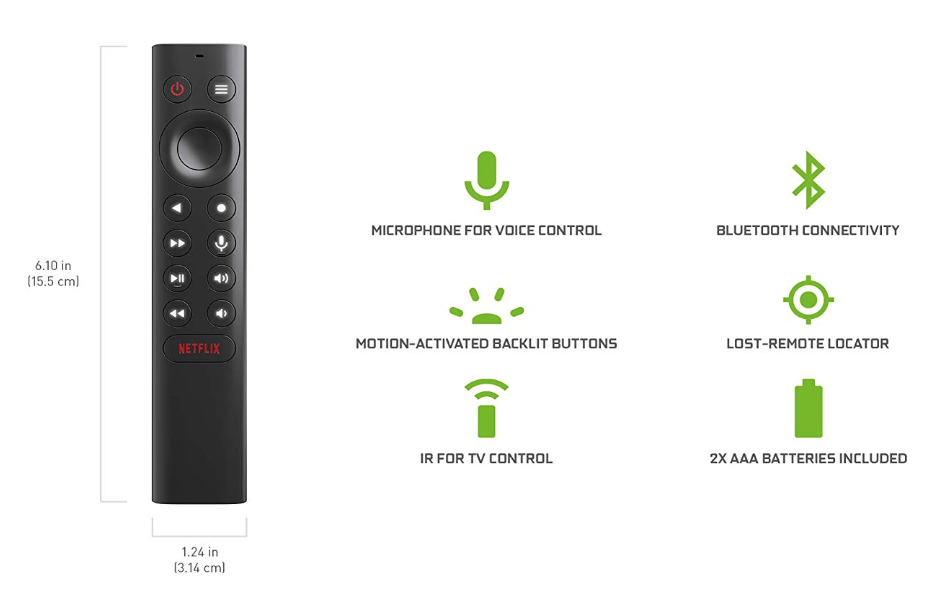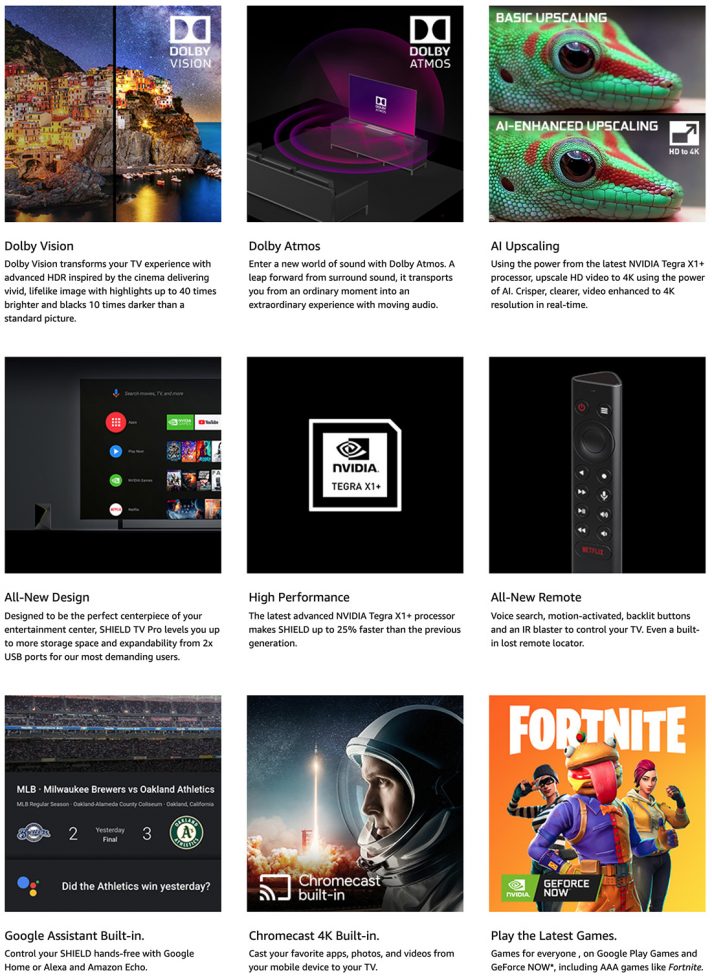 Cheers Dave!