I was fortunate enough to cruise into NYC this week to stop by Google's 2019 hardware event and get in some time with the Pixel 4 and Pixel 4 XL. I didn't spend enough time with either to give you any final thoughts (those are coming soon), but I did handle both, played with software features, and came away with mostly positive vibes from Google's 4th generation Pixel phone.
Hardware and design
In hand, both phones will feel familiar to owners of the Pixel 3 or Pixel 3 XL. The sizes are quite similar and the front-to-back roundness around the edges is there. The Pixel 4 and 4 XL do have a bit more of an edge to them, though. In other words, you can feel the frame more than you can on last year's Pixel 3s, which could be good from a grip factor.
The backs, well they are a matte-finished glass. They feel really nice (on Clearly White and Oh So Orange), with a softness I really liked. Compared to the Pixel 3, I'd say the Pixel 4 is smoother with less stickiness.
If there's one thing I'd suggest, it would be to avoid the Just Black model should fingerprints be a thing that gets to you. I can't tell you how many times I saw people (media and event folks) wiping off the black version because it's glossy, not matte. The Clearly White and Oh So Orange were as clean as they would be fresh out of the box even after being handled by dozens of hands.
Was it weird looking at a phone with no notch and a big forehead? Eh, as someone who has used the Pixel 3 for most of the past year, it looks about like that and didn't offend me. I did see a Note 10 in the hand of a media person or two and actually went, "Whoa, I forget how wild that phone looks" while I was holding the Pixel 4. So yeah, Google is a bit behind in design, but you've still got a big display experience without Pixel 2-level bezel.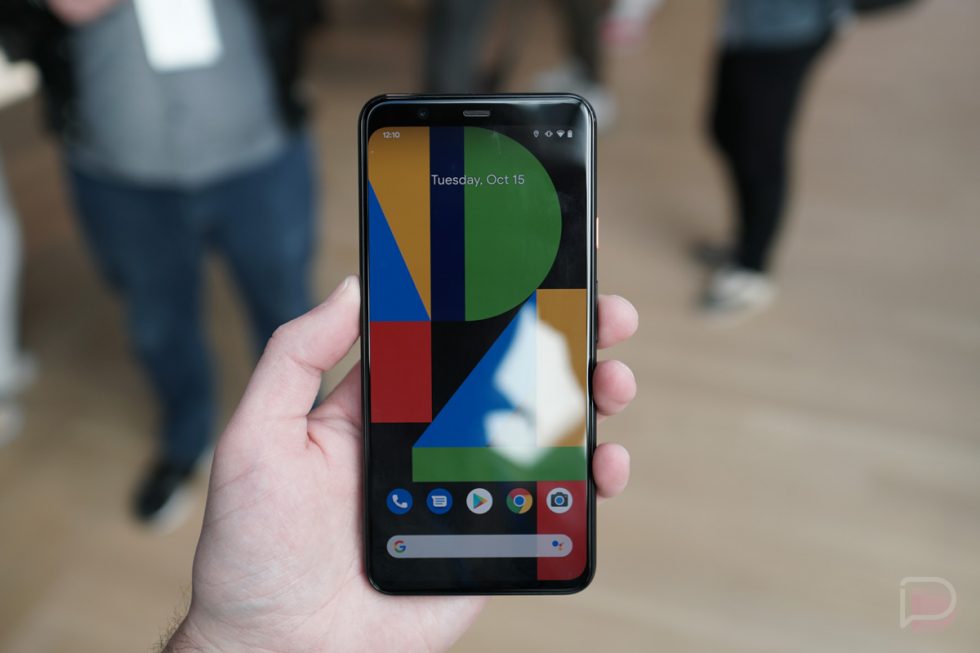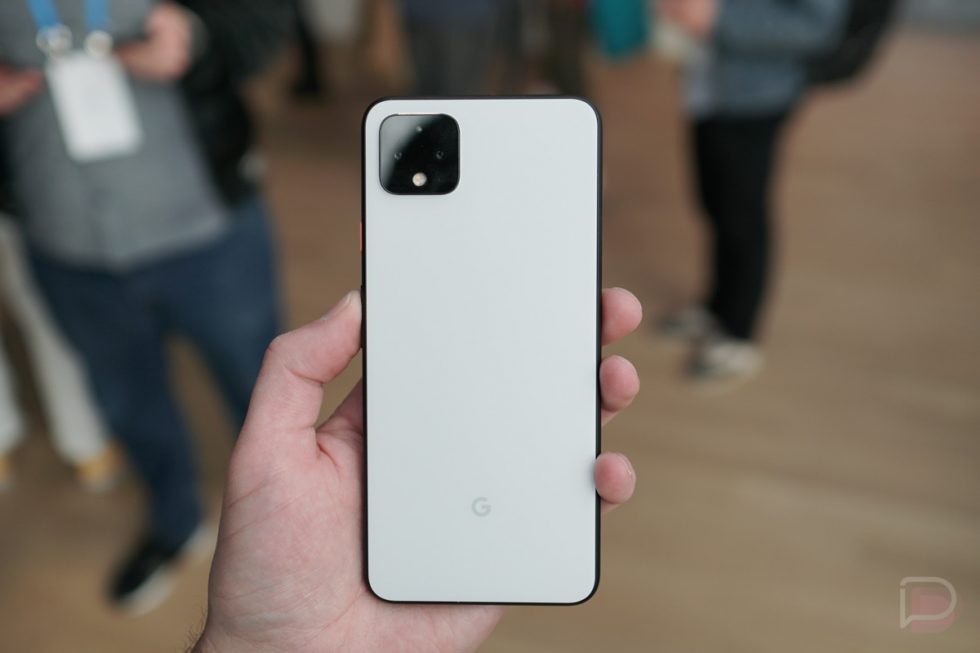 Camera
As you saw from the livestream of the event this morning, you know that Google put a lot of work into the camera on the Pixel 4. We've got a dual setup (12MP + 16MP telephoto) that Google is doing all sorts of fancy processing with.
They improved the Super Res Zoom, they gave us astrophotography and an improved Night Sight, more controls over brightness and shadows, Live HDR+, and better portraits with cleaner bokeh. I know that a good majority of us would have rather had an ultra-wide angle instead of a telephoto, but Google might have actually put that telephoto lens to good use here.
I'll have photo samples to share over the next couple of days. What I can tell you today is that the cameras on these phones are stupid fast, the portraits and selfies I took look great, and I'm looking forward to using those new exposure controls on the regular.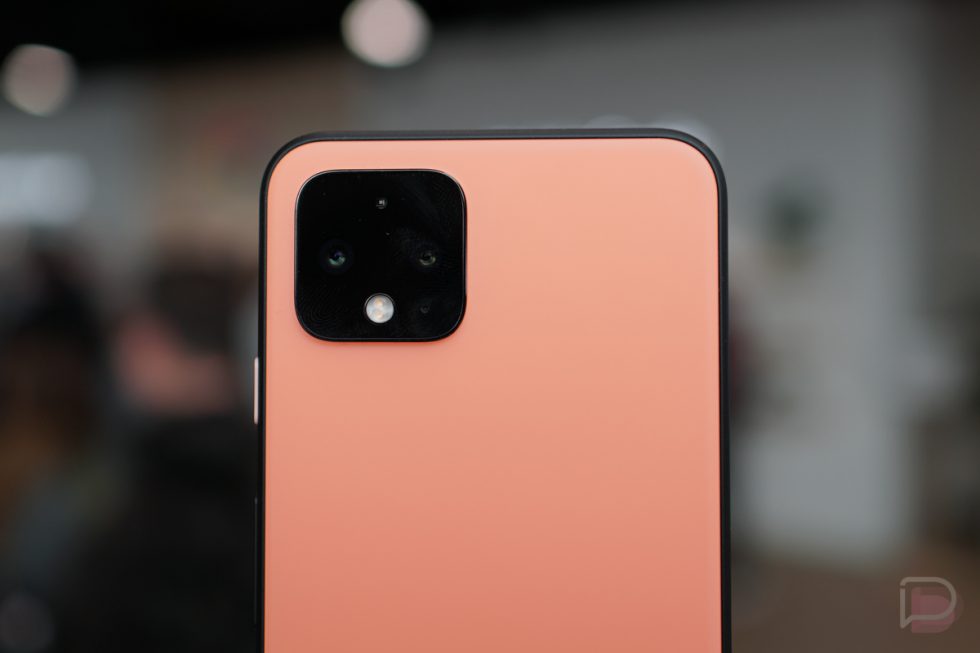 New Google Assistant, Motion Sense, and Live Caption
I tried to dive into most of the big software features that Google has highlighted, like the new Google Assistant, Motion Sense, and Live Caption. The most impressive will probably end up being Live Caption, but the new Assistant is going to be super fun to use. As for Motion Sense, eh, Google needs to do more, as I've said numerous times already.
For the new Google Assistant, you now get to use continued conversation on your phone and rapid fire as many commands at your phone as you can come up with. From opening apps and having Assistant then search within those apps, to sending messages in a contextual manner or hammering out all of your standards (like weather checking and calendar appointments), there is no hesitation. Google is doing the processing for Assistant on-device with the Pixel 4 and it sure shows. The new Assistant is crazy fast. If anything, I can see myself finding more time for the Assistant because of how useful it is becoming.
With Live Caption, once you turn it on, your device really will just put captions over your display as you listen to music or watch media. Even if they play in the background, you can still see captions. There's also a quick toggle in the volume adjustment pop-up to enable or disable. Can't wait to use these on the daily.
And then there's Motion Sense. For now, Motion Sense can sense your hand approaching to prepare the phone for Face Unlock, it can change songs in a variety of music apps, and you can silence alarms or incoming calls. I'm sure these items will come in handy before long, I just want it to do more. We know the technology behind it can do more.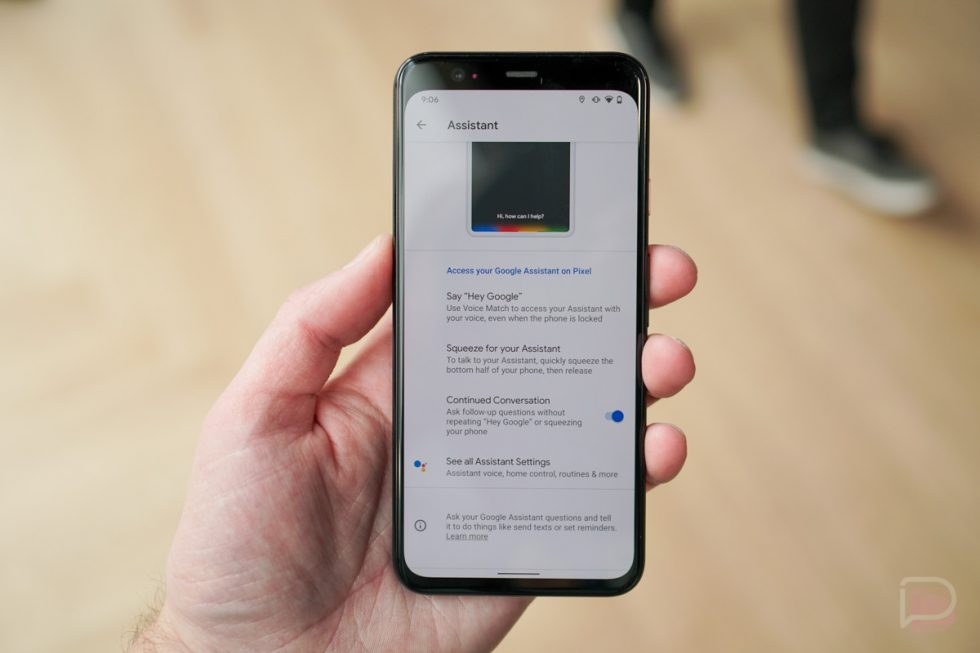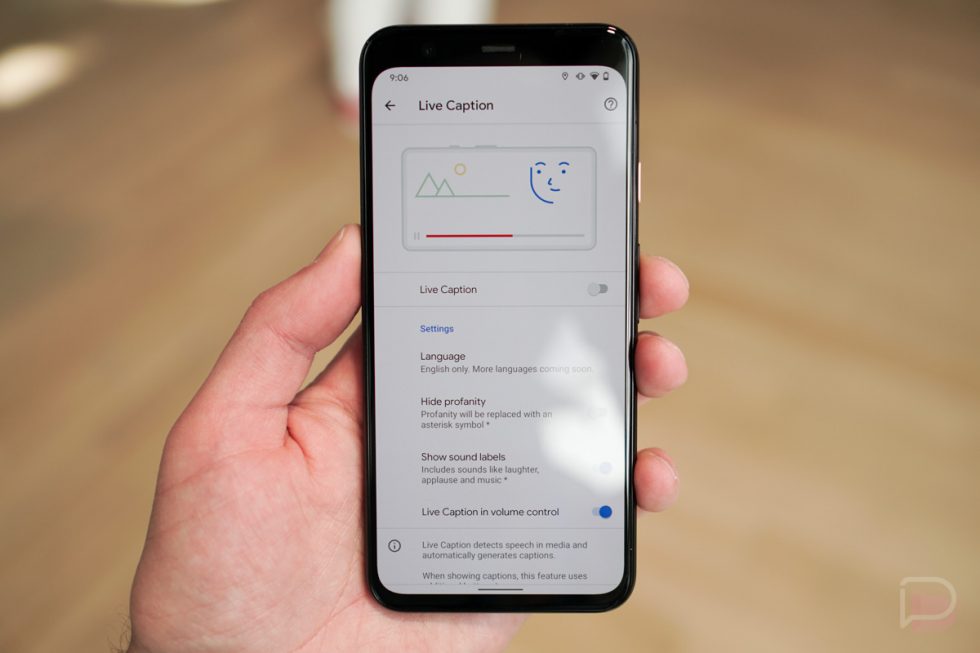 Displays
Oh yeah, there are 90Hz Smooth Display OLED panels in use on the Pixel 4 and Pixel 4 XL. Not that I forgot, there just isn't much to say. In my limited time with each phone, I thought the displays looked great, I'm just not sure I noticed a big difference over the Pixel 3 XL I've had in-pocket for the past several days.
Google says that you'll get the 90Hz refresh rate as you interact with the Pixel 4 or during certain content they feel would benefit from the higher refresh rate. When you don't meet those two criteria, the displays drop back to 60Hz to preserve battery. It's going to take a lot of testing to see how much 90Hz action we're going to get.
Any concerns?
That's a tough question to answer since my time with these two phones was limited.
I will say that the 2800mAh battery in the regular Pixel 4 has me worried. For one, last year's Pixel 3 had pretty average-to-bad battery life and the Pixel 4 has a smaller battery and 90Hz display. That could lead to a disastrous experience.
I think it's shitty that Google didn't include USB-C buds in box again, nor did they include a USB-C dongle. Google is including a $100 credit with purchase of a Pixel 4 that you can spend on accessories at the Google Store, so you could get new buds or headphones. It still feels like they are being a bit cheap.
I'm also frustrated with Google Photos backups that are no longer unlimited at full-resolution or "Original." One of the biggest selling points for the Pixel line was the unlimited full-res photo storage that Google has now done away with for reasons we're not sure of. At this point, Google is only giving the Pixel 4 and Pixel 4 XL the same unlimited storage of "High Quality" photos that every single Google Photos user on any phone gets.
Finally, I think I'm really going to miss the fingerprint reader.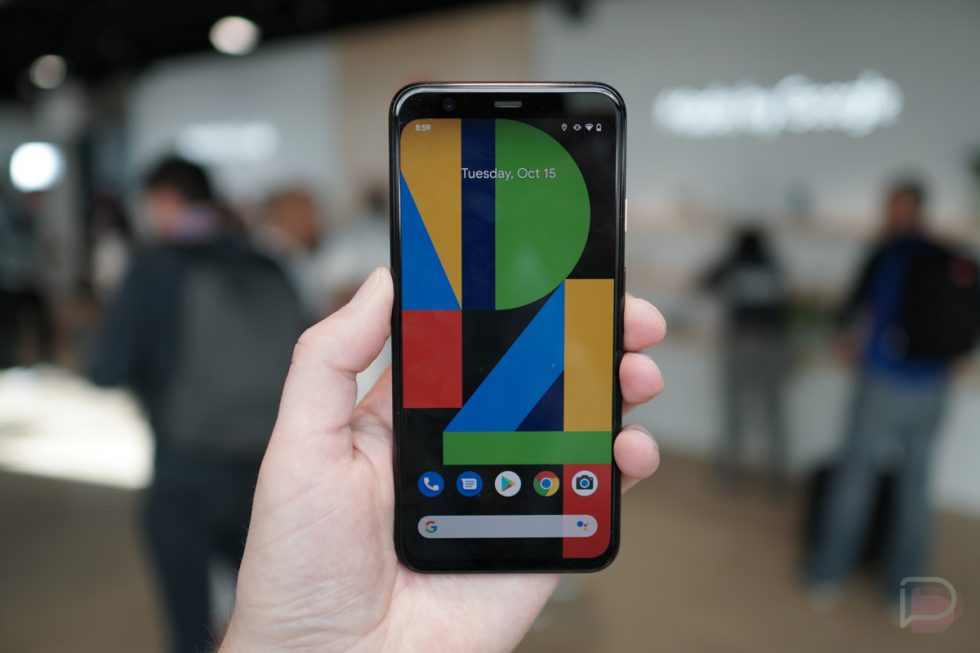 Other notes
Oh So Orange: What color is this exactly? It's basically a vibrant creamsicle. It's not coral. It's not a deep orange. Creamsicle.
Pixel Stand: The Pixel 4 and Pixel 4 XL both work with the Pixel Stand, so if you have one or want to buy one, do you.
Dual SIM Dual Standby (DSDS): Like the Pixel 3a, the Pixel 4 and Pixel 4 XL support Dual SIM Dual Standby. With this technology, you can keep active an eSIM and a regular nano SIM at the same time. So if you travel a lot, you could activate Google Fi on the eSIM and use an international SIM in the SIM slot. You'll find more about DSDS at this post.
Voice Recorder: It's on these phones and looks awesome, I just didn't really play with it much because of noise and time.
Which would I buy?
Probably the Pixel 4 XL in either Clearly White or Oh So Orange. Again, the battery in the Pixel 4 has me worried, even though the size of the phone is great. The Pixel 4 XL has a good-sized battery without feeling abnormally large by any means and would probably work for most people.
You pre-ordering?