The Pixel 3a and Pixel 3a XL just picked up Dual SIM Dual Standby (DSDS) support, likely thanks to Android 10.
The option, which I don't believe was available until the phones are updated to Android 10, lets you keep both an eSIM and a physical SIM card active at the same time. On devices like the Pixel 3, you can have both an eSIM and regular SIM, but you'll need to switch between them rather than have both active.
What is DSDS and why would you want it? Maybe you travel a lot, have work and person lines, or have a phone number on one SIM and want to use the data from another? Well, having Dual SIM Dual Standby support could come in handy there.
I just walked through the process on my Pixel 3a and as you can see from the screenshots below, I do indeed have both my T-Mobile SIM and Google Fi (eSIM) active. Once setup properly, you can choose defaults for calls and SMS, as well as data. A tap on each SIM lets you quickly switch between those defaults.
With DSDS you can receive SMS or calls from two numbers, choose which number to call or text form on-demand, and maintain two data buckets without much work. It's one of those features that you might not realize is awesome until you have it.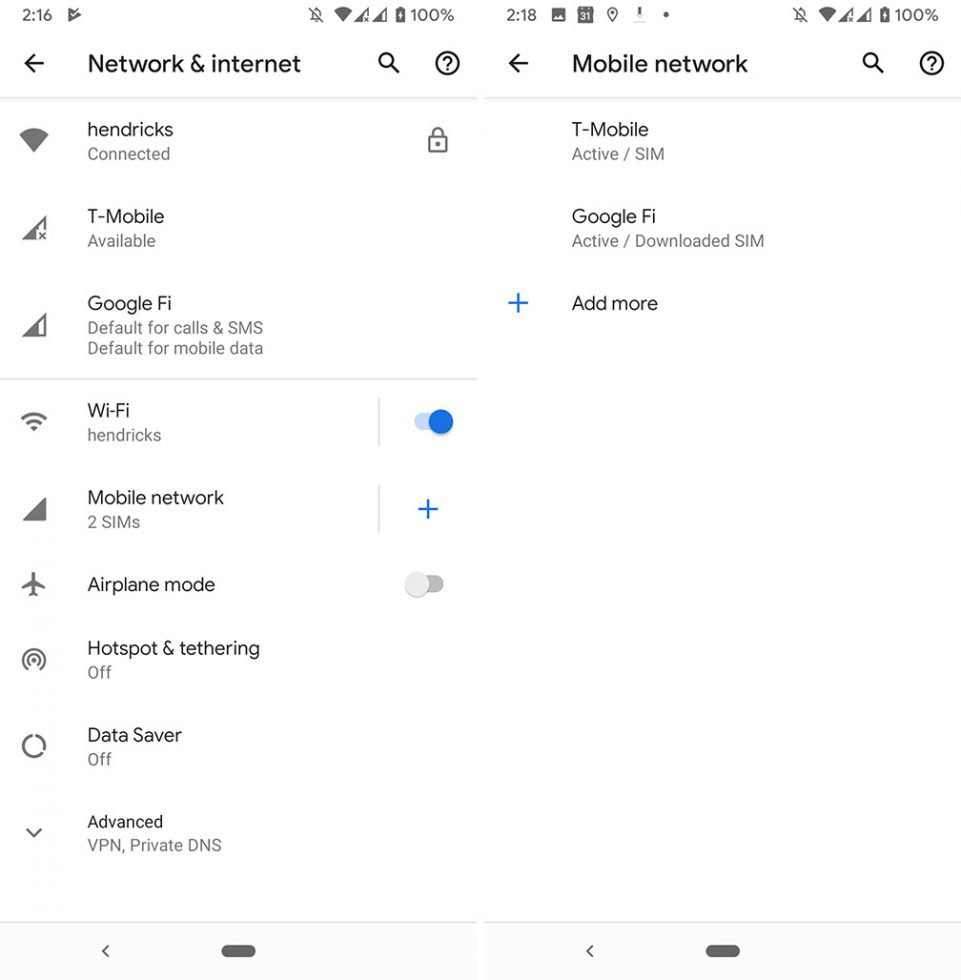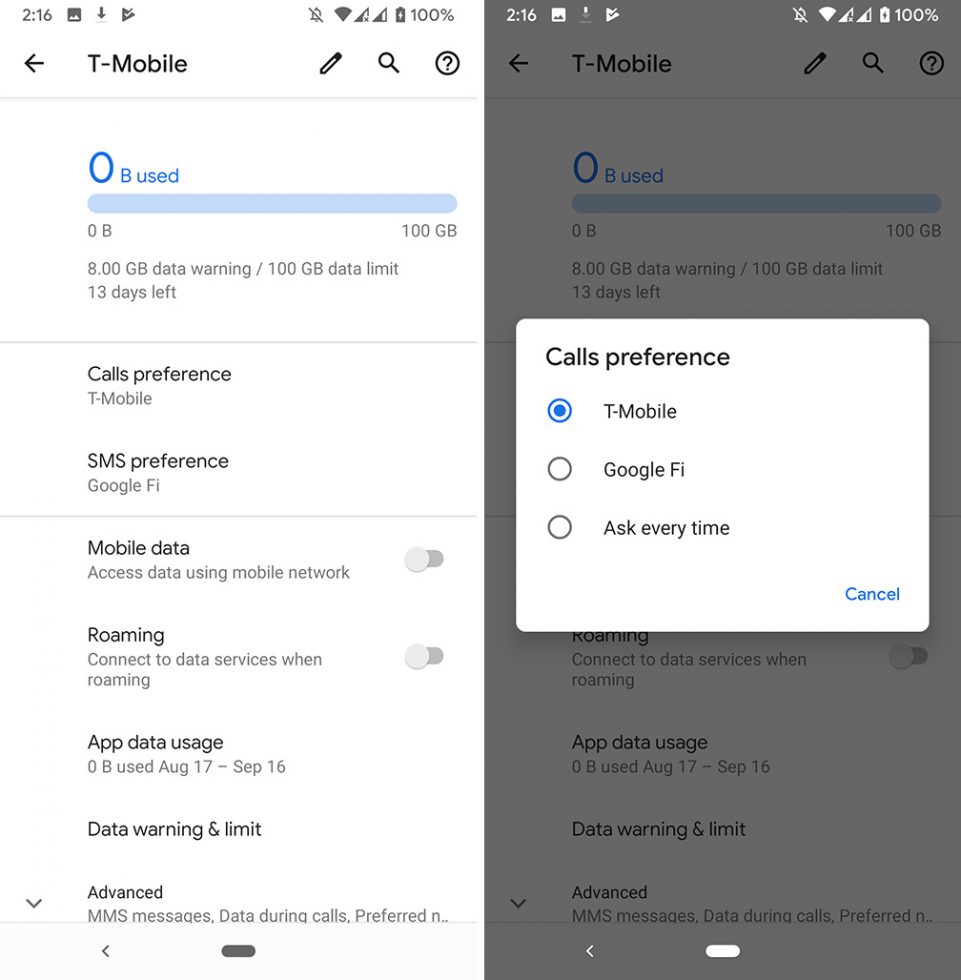 To get setup with DSDS on your Pixel 3a, you'll need to first insert a physical SIM, then go into your network settings to add the eSIM. All of those instructions can be found below.