In previous years, Google has had fun toying with colors for its Pixel phones ("Kinda Blue" and "Not Pink") that we don't often see others use or by adding little color accents to try and spice up some of their more minimal designs. For the 2019 Pixel 4 line-up, they may get the wildest yet with an orange or "Coral" option.
A picture of the entire Google Pixel 4 family showed up on Weibo this weekend that shows off black, white, and this new orange color. The orange-ish color, might be called "Coral," which actually aligns perfectly with the codenames for the Pixel 4 and 4 XL  ("coral" and "flame").
Other than the color, there's nothing else to talk about here, but come on, who doesn't want some spicy coral color in their life? If you aren't ready to go full orange phone, the white one is likely to have a coral or orange power button.
Hot or nah?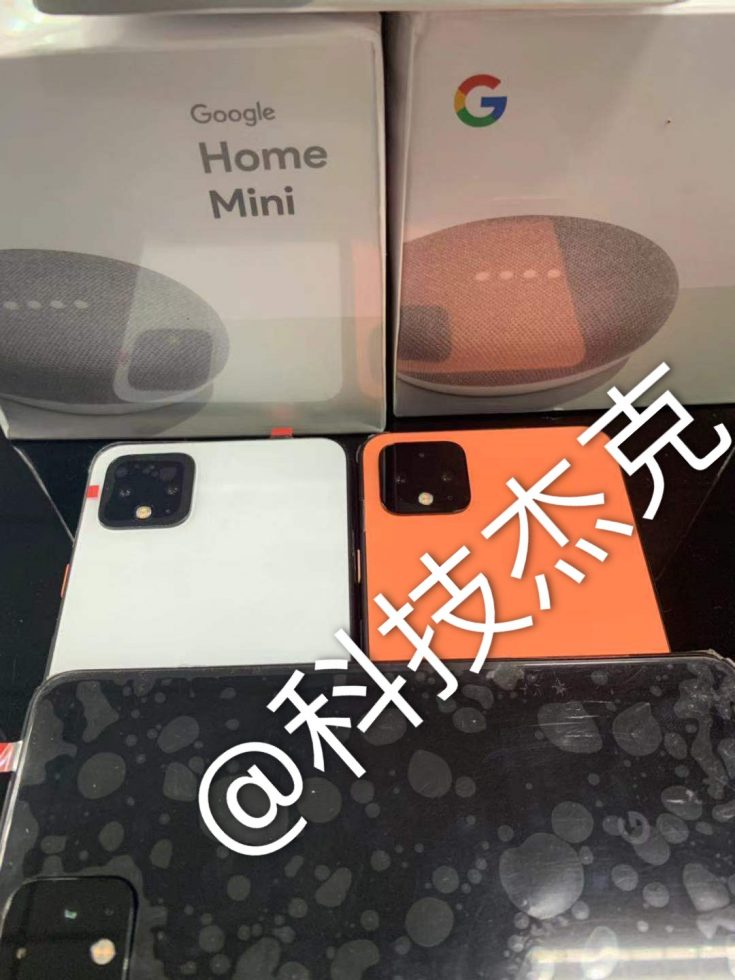 UPDATE: We've got full front and back shots, showing all that coral goodness.