Samsung opened up pre-orders for the Galaxy Fold last night through its own store with carrier options of AT&T and T-Mobile. Both of those carrier partners will sell the phone as well and have it ready in limited quantities for its April 26 launch. For those of you not with T-Mobile or AT&T who still want to own the phone and potentially use it on Verizon or Sprint, you've probably been wondering what the deal is. Why is Samsung limiting the phone to those two carriers?
I have no idea what Samsung's motivation is for attempting to lock Galaxy Fold sales to those two, but I can tell you that the phone should have no problem connecting to Verizon or Sprint's networks, unless Samsung blocks it from doing so. I say that because the phone, under model number SM-F900U, ran through the FCC two weeks ago and is equipped to run on all major US carriers. We're talking full support here.
Take a look.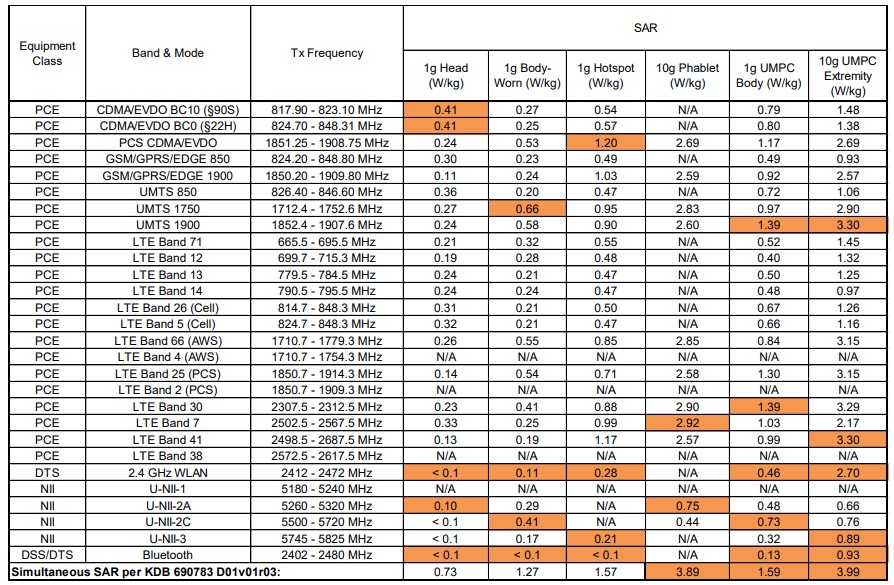 See! We've got Verizon's CDMA and LTE line-up, Sprint's too, and all of the best bands for AT&T and T-Mobile. This sure looks like the type of support we find in the unlocked Galaxy S and Note phones that Samsung sells each year.
The reason I went looking for this information is because Samsung has been cold when it comes to revealing it. Their US Galaxy Fold site refuses to list out the specific band/network support, only stating that models work on T-Mobile (SM-F900UMBDTMB) or AT&T (SM-F900UZBDATT). But as you can see from the FCC filing, it's all there.
Will Samsung, AT&T, and T-Mobile allow these phones to work on Verizon or Sprint? My guess is that they'll be locked to each carrier. Both of those carriers do have unlock policies, though, so there's a chance you'll be able to unlock a Fold and use it elsewhere after following a set of guidelines.
But you do have to wonder if there will be an unlocked version of the Galaxy Fold at some point down the road since it has everything it needs to work on all of the carriers. Also, Best Buy is one of the launch partners for the Fold and they don't sell T-Mobile products or plans. That means the only Fold you can buy from them is the AT&T version.
We'll keep an eye on it and let you know if anything changes.