MWC has kicked off and Google is ready with the announcements. They already shared with us the new phones that are launching with Google Assistant buttons, but the Assistant news doesn't stop there. We'll soon see more apps with Assistant integration, new language support, Assistant on feature phones, and more.
Google says that over the coming months, users will start to see Google Assistant suggest things in Messages conversations. So if you are having conversations with people about the weather, movies, restaurants, Assistant might suggest bits of info related to those things. Sound like a privacy nightmare? Google suggests that the info presented is done so only after being processed on your phone. Assistant also isn't sent the content of your conversations and you get to decide if anything is shared with others.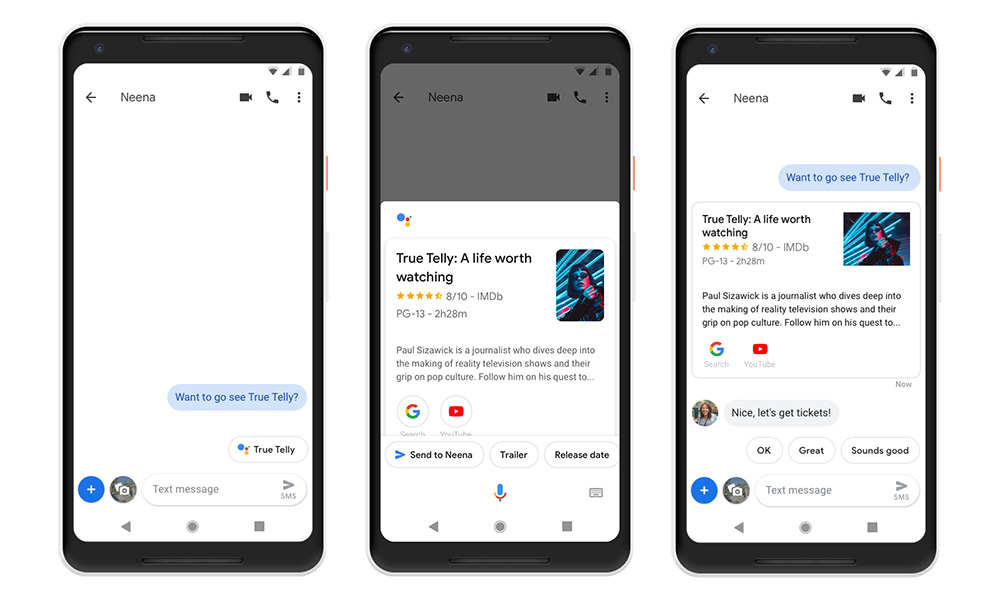 In other Assistant news announced today, Google is bringing its AI smarts to KaiOS, which is a feature phone OS. That will mean voice texting, searches, etc. on feature phones. Additionally, Google Assistant is now available in Marathi, Bengali, Tamil, Telugu, Gujarati, Kannada, Malayalam and Urdu, so all users in India should be able to take advantage of it. Oh, and remember when Google Assistant became bilingual? It has expanded to include languages pairings from Korean, Hindi, Swedish, Norwegian, Danish and Dutch.
Some other notes to be aware of:
You'll soon be able to use Google Assistant to check in to Lufthansa, SWISS or Austrian Air flight within Europe, by voice. To start, this will be available in English and German for flights within Europe.
Digital Wellbeing will soon be accessible through Google Assistant in English, German and French markets. That will mean checking your usage stats, switching to do not disturb, or setting Wind Down times via voice.
To see more of Google's Assistant news for MWC, hit up that link below.
// Google