Once CES officially kicks off next week, expect another year filled with new electronics powered by Google Assistant. We thought that last year was a big year for Google's smart sidekick tech, but 2019 is looking to be even bigger. For example, LG has announced products in at least three four categories already that all include Google Assistant on some level. One of the products is a smart mirror that will steam your damn clothes.
Within the past couple of days, these are the products that LG announced that should have Assistant on board:
LG Styler: It's a freakin' wardrobe styler closet thing that steams, refreshes, and kills bacteria from your clothing, . It doubles as some sort of a mirror, while also letting you talk to it using Google Assistant. I don't know who owns this thing, but I will not judge. Do you, rich folks.
LG TVs: LG's 2019 TV line-up is made up of models Z9, W9, E9 and C9 series that feature a new a9 Gen 2 intelligent processor. These TVs have Google Assistant just like last year's, but Amazon Alexa is along for the ride now too. They are smart TVs, I'm not sure what else to say about them. There is an 8K 88-inch OLED panel, though, and someone should buy it for me.
XBOOM Speakers: Also like last year, LG announced new XBOOM speakers that feature Google Assistant. Some are portable, others look silly (see below), and most should support the aptX HD codec for better sounding audio. If you are a DJ looking for a new set of speakers for your karaoke business, here you go. I'm kidding, sort of.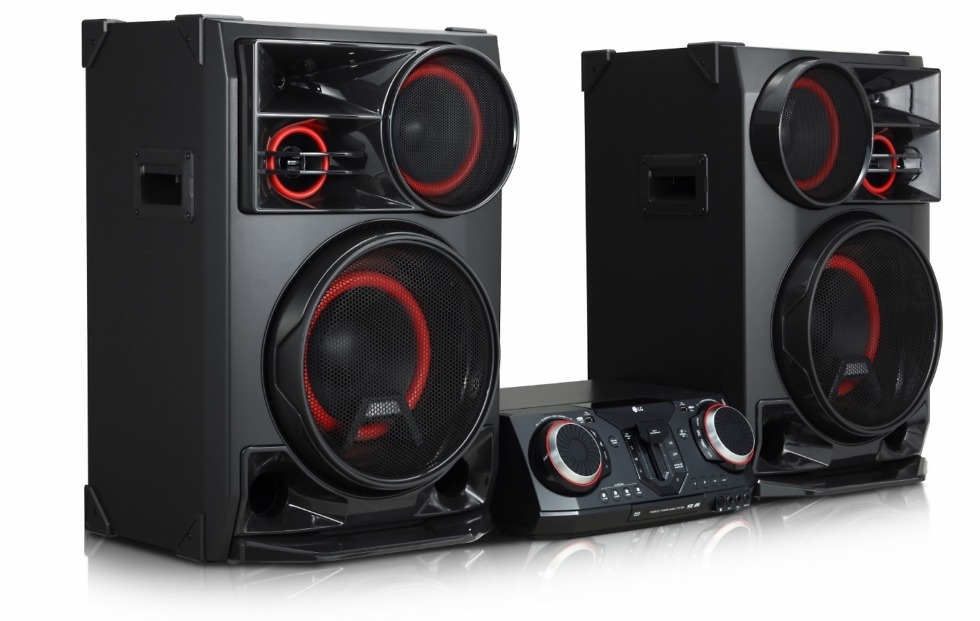 Again, we aren't even at CES yet and LG has announced Google Assistant in three four different types of products. There will be more.
NOTE: I forgot that LG also announced Google Assistant in new soundbars, so we're actually at four categories.