Samsung, given its presence in nearly all corners of the globe, has varying update roadmaps for its product lineups. This week, we're seeing a slightly different Pie roadmap than the one we saw in late December, with a couple of positives to note.
The big difference is for Galaxy Note 9 and Galaxy Note 8 owners. Previously, Pie and One UI were expected to arrive in February for the Galaxy Note 9 and March for the Galaxy Note 8. Now, Pie is apparently coming this month (January) for Galaxy Note 9 and the Galaxy Note 8 has been bumped up a month to February. Take note, on this roadmap, that puts Galaxy Note 8 ahead of the Galaxy S8 and Galaxy S8+ which are still expected to receive the update in March, which is sort of a rare occurence for Samsung.
Most other devices haven't changed, so if you see your device listed below, feel free to mark the calendar with these estimates.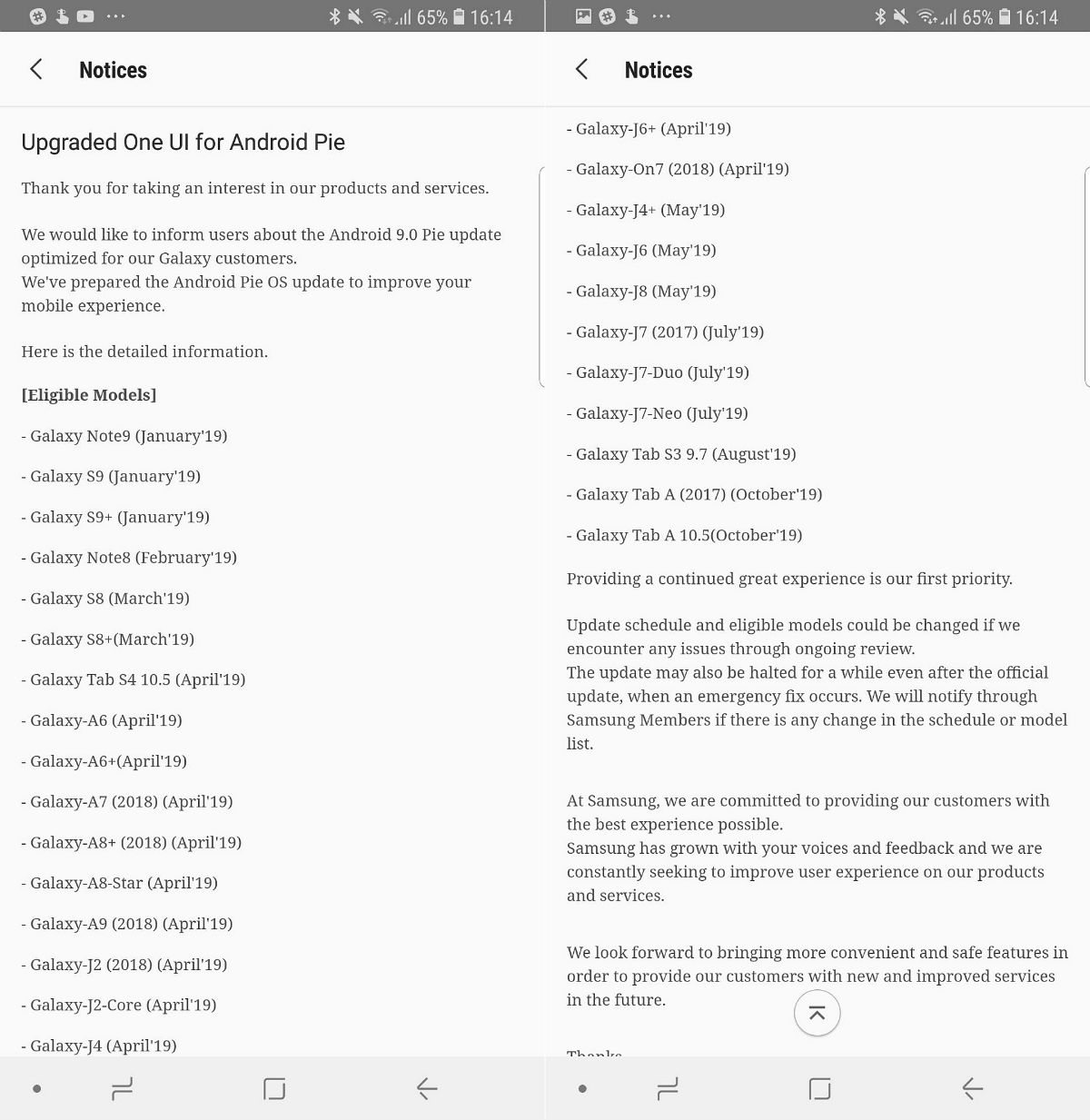 // SamMobile