Samsung has shared its Android 9 Pie update roadmap this week, and from the looks of it, some folks will be waiting quite a long time to see Google's latest platform update.
Keep in mind, Pie was released to the world four months ago with Google offering developer previews for it all the way back to March. Needless to say, Samsung has had plenty of time to start working on this, as all OEMs do, but the company is also redoing its entire custom interface to One UI, so these things take time.
According to Samsung's chart, Galaxy S9 and S9+ owners should have the update in January (which we already knew), followed by the Note 9 in February and Galaxy S8, Galaxy S8+, and Note 8 in March. You can see the whole schedule below and things start getting real depressing when you bring up the Galaxy J3 and certain Galaxy Tab devices from only last year. Frankly, I'd be pissed.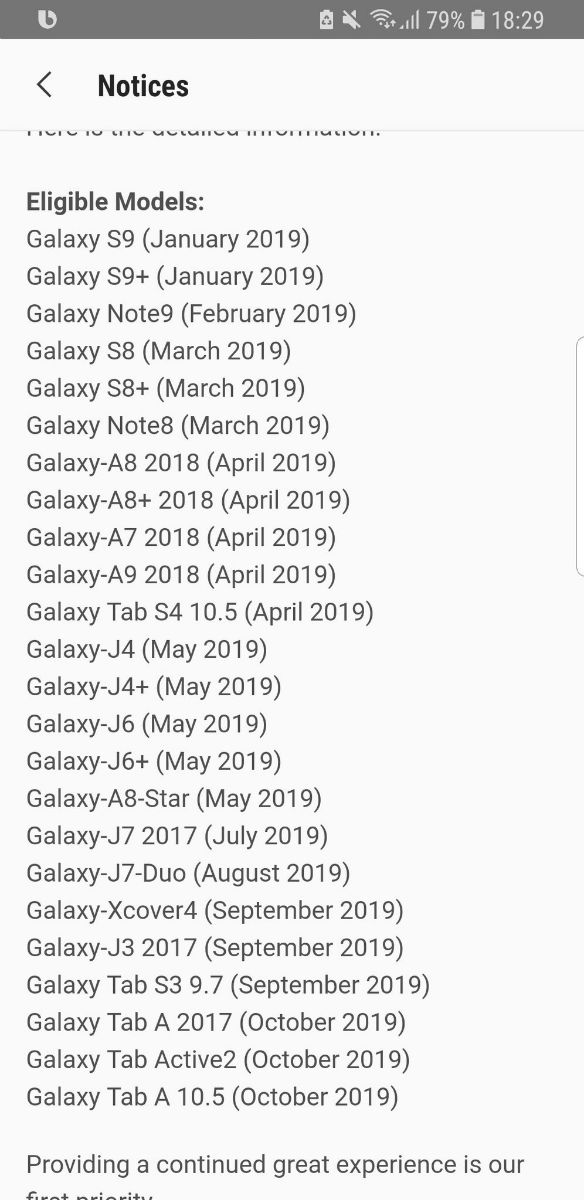 If you own one of the devices that appear near the bottom of the list, I'm very sorry. On the bright side, at least you now have something to mark on your calendar.
// SamMobile