In March, 2017, Google introduced real-time location sharing in Google Maps. The feature works fine and dandy, but apparently, Google thinks it can do better. In an update headed out to users this week, you'll see an improved experience when sharing your location, ETA, and route.
To break it down, let's say you begin navigating to your destination. From here, tap on the ˄ button and then on "Share trip progress." From here, you'll be able to share your live location, route, and ETA with any contact you have. The update also includes support for sharing across 3rd-party apps like Facebook Messenger, WhatsApp, and more. Naturally, once your journey ends, you'll automatically stop sharing your location.
Check out how it works on Apple's glorious old iPhone below and then go grab that update!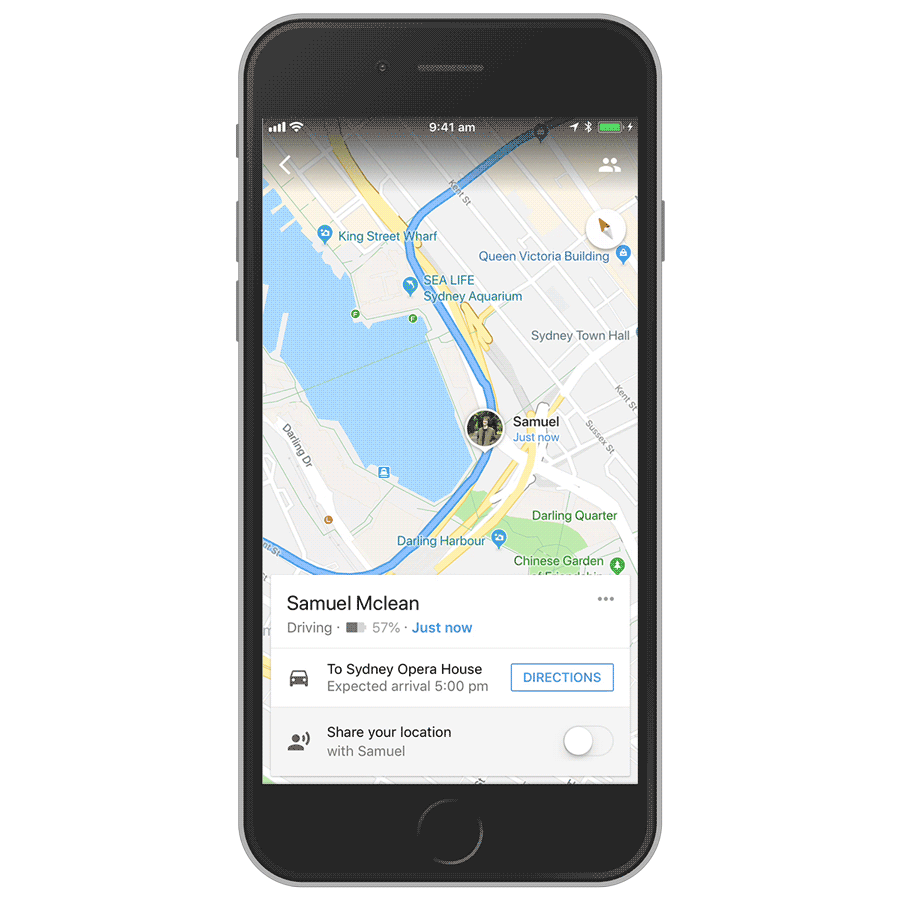 // Google