For those with access to the Google Play Console, which would be any Android app developer with an active app listed, Razer's upcoming Razer Phone 2 is now listed inside. This doesn't mean much, but it does give us a fresh look at the phone, as well as a few specs that we've been dying to know about.
From what we can take away, Razer Phone features 8GB RAM, an undisclosed display size with a resolution of 2560 x 1440, Android 8.1, and a Snapdragon 835. Before you grab the torches and pitchforks, note that this listing is likely in error and the phone is most likely to ship with a Snapdragon 845, not the 835.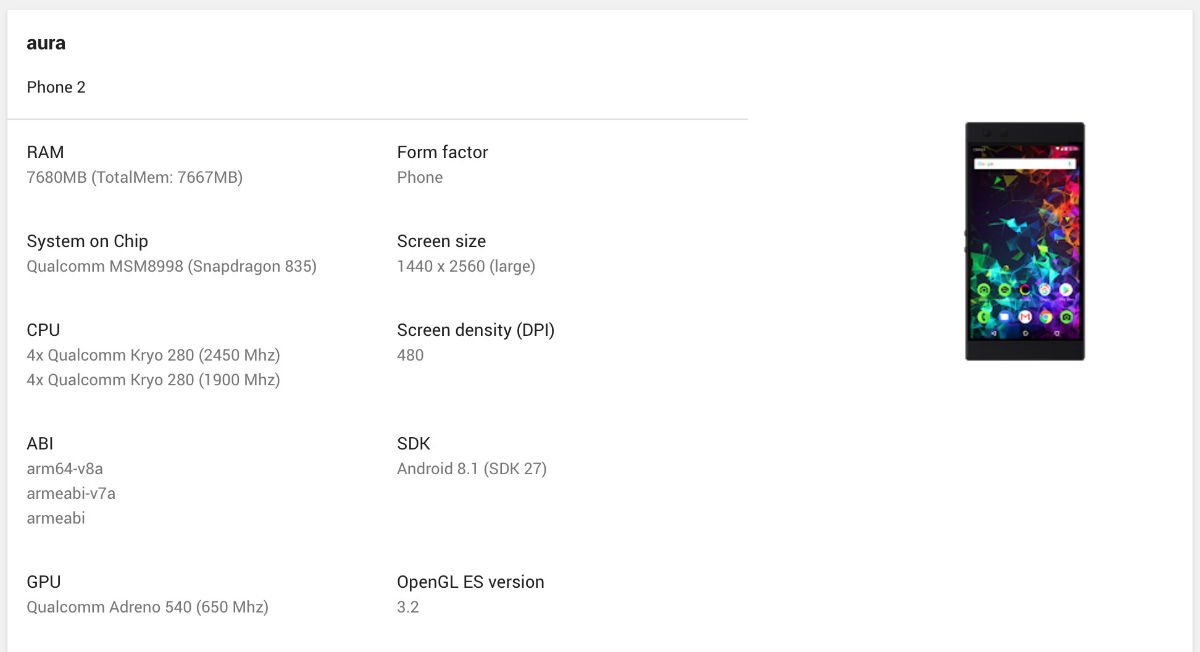 Beyond a few specs, we can clearly see a Chroma app shown on the phone's home screen. Razer's Chroma is all about the lights, but as of right now, we don't know how this phone will benefit from it. If I had to guess, I'd suspect the Razer logo on the back of the phone will be an LED that can be lit up in cool colors or maybe we'll see added control over the phone's existing notification light. Your guess is as good as ours right now.
We don't have long to go before Razer Phone 2 is official, with the unveiling scheduled for October 10.
Frankly, this phone looks a helluva lot like last year's Razer Phone, which isn't very inspiring. What are your thoughts?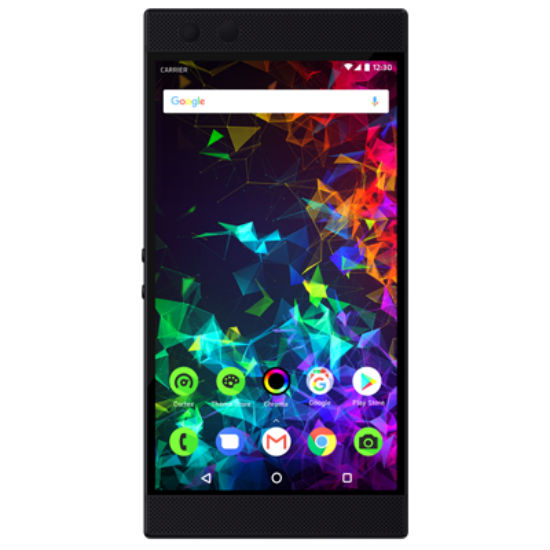 // XDA | Google Play Console