Android users, we're a unique group. Some might call us cheap, but I think we just like value. We want phones that have everything, yet whose prices never rise. We want innovation, sometimes without having to pay for it. And if we go the budget route, we still expect a lot, because of companies like OnePlus who keep everyone in check. We also know our sh*t. We don't blindly dive in very often to brands, and yeah, we do know the processor and amount of RAM. That's not a bad thing.
I bring all of that up because Apple introduced a new phone this week called the iPhone Xr. I have no idea who this phone is made for, but I have seen a lot of praise for it. I've seen people call it Apple's most interesting product from this week's big event, that it'll help introduce some drama in Apple's phone line-up, that Google's Pixel 3 line should be scared (or something along those lines), and that this is the new iPhone to get. The thing is, if an Android manufacturer released an iPhone Xr, we'd seriously ask, "Are you serious with this?"
Let me describe to you the iPhone Xr in spec-speak, because that's what Android folk do. It has a sub-1080p display (1792×828). On top of its lower resolution, it's an LCD panel, which is largely thought to be an inferior smartphone display type to OLED at this point, even if it has a catchy name like "Liquid Retina" that's made to sound expensive with a Jony Ive voiceover. It has a giant notch. There is ample bezel around the entire device. It doesn't have a headphone jack or a fingerprint reader. There isn't expandable storage, but it does come in 64GB, 128GB, or 256GB variants. It's water and dust rating sits at a decent IP67. Wireless charging is onboard. It has a single camera at 12MP (OIS and f/1.8). The front camera weighs in at 7MP and f/2.2. Stereo speakers are here too, as is Apple's new top-tier A12 Bionic chip. The body is made of alu-min-nium and comes in fun colors, like yellow.
It starts at $749. SEVEN HUNDRED AND FORTY NINE DOLLARS.
First of all, look at this bezel. I mean, lol?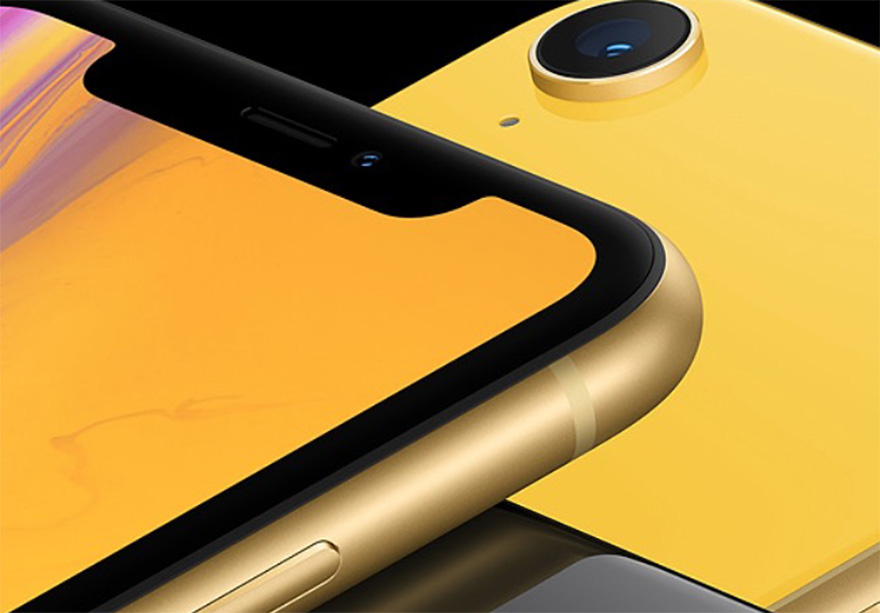 Look at this unprotected camera hump that will never let this phone lay flat on a surface. Smh.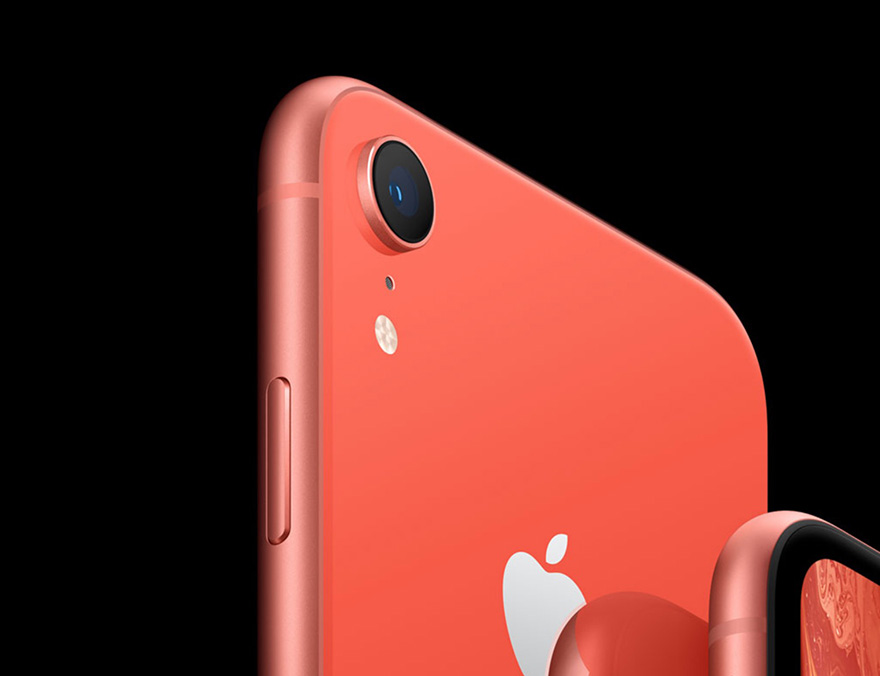 This is the sucker phone. It's the phone that Apple has already led people to believe is the well-priced new iPhone. And it's only well-priced because their other Xs phones are at the $1,000 mark.
The Samsung Galaxy S9, which is Samsung's finest outside of the Note category, starts at $720. Most days, you can find it for $100 off, so $620ish. Shall we run down its specs?
5.8″ QHD+ Super AMOLED display (no notch). 64GB, 128GB or 256GB storage options with microSD expansion. It has 4GB RAM. It has a single 12MP camera, but it's dual aperture at f/1.5 and f/2.4. The front camera is 8MP and f/1.7. It has not just wireless charging, but fast wireless charging and fast wired charging. It has stereo speakers and a headphone jack. Its water and dust rating is IP68. A fingerprint reader is there, as is an iris scanner and facial recognition. Like the Xr, it is made of metal and glass. It's colors aren't as fun, though. Still, it has everything one could ask for in a smartphone at a price point lower than the iPhone Xr, which is…Apple's budgety new…iPhone? Again, I have no idea.
I know that Android users really are thought of as being cheap and maybe I'm only furthering that take here. But good lord, the iPhone Xr is a pretty Apple package with some catchy Apple names surrounding a phone that no Android company could ever sell you and I. It's missing all sorts of items that a typical $750 Android phone would have. Hell, it's missing features a $400-500 Android phone would have. Again, this is a sucker phone. It's a phone you and I would be hard-pressed to consider and would laugh off stage. We wouldn't be writing opinion pieces about it being the one to get. We'd be asking, "Is this a joke?"