Samsung fans and Android enthusiasts as a whole are praising the arrival of Galaxy Note 9, the latest smartphone from Samsung. For good reason, too. On paper, it's the complete package, offering every specification you can think of in a gorgeous, yet familiar design comprised of nothing but glass and metal.
With it, Samsung promises fantastic battery life, insane amounts of productivity thanks to a now Bluetooth-equipped S Pen, as well as hours of entertainment with a large Super AMOLED display and stereo speakers. It's almost what you'd call the perfect smartphone. Of course, we like to try things for ourselves.
Kellen and I (Tim) have both used a Galaxy Note 9 since last week and we're ready to share our thoughts. Is this the best smartphone you can buy today? Should you even bother waiting to see what Google has to offer later this year with the Pixel 3? There is a lot to go over, so let's get started.
This is our Galaxy Note 9 review!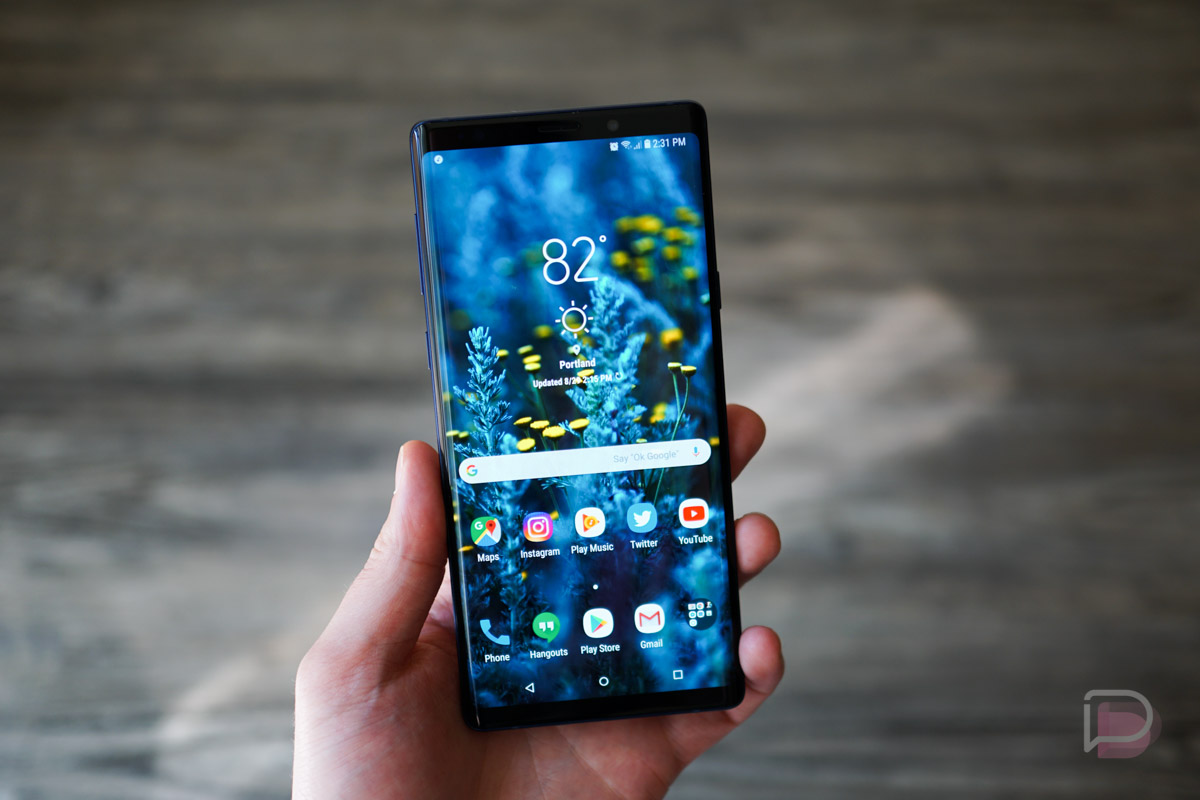 The Good
Specs
Let's say you're looking for an Android phone that has all of the specs one could ever want or need. It may be difficult for you to find a better offering than Galaxy Note 9, considering it has what appears to be everything under the sun. Galaxy Note 9 has the latest processor from Qualcomm, large amounts of RAM, fantastic dual rear cameras, water resistance, as well as ample battery life. If you were making a smartphone wishlist, you may come up with something similar to what Galaxy Note 9 offers.
Galaxy Note 9's spec list features a 6.4″ Super AMOLED QHD+ display (2960×1440, 516ppi), Snapdragon 845 processor, 6GB RAM with 128GB base storage or 8GB RAM with 512GB storage, dual rear-facing cameras (12MP wide-angle with dual aperture + 12MP telephoto, both with OIS), 4,000mAh battery, Fast Charging and Fast Wireless Charging, NFC, MST, iris scanner, fingerprint reader, facial recognition, and Android 8.1 underneath the Samsung Experience skin. Oh, and there's an S Pen too, which we'll get back to in a minute.
Click here to see the complete spec rundown.
Display
Compared to last year's Galaxy Note 8, the display on the Galaxy Note 9 is 0.1″ larger, according to Samsung's specifications. Due to that increase in size, while the resolution stays the same at 2960×1440, the pixel-per-inch goes down ever so slightly from 521ppi to 516ppi. Are you going to notice that sort of difference with the unaided eye? Definitely not.
Inside the Settings menu, users can choose which resolution the display runs at — HD+ (1480×720), FHD+ (2220×1080), and WQHD+ (2960×1440). During most of my review period, I ran the display at WQHD+, so as to see how running it at max would affect performance and battery life, especially during video playback and gaming. I'm pleased to report that the resolution hasn't had much of an affect on either, so feel free to crank that resolution up and enjoy high-res everything.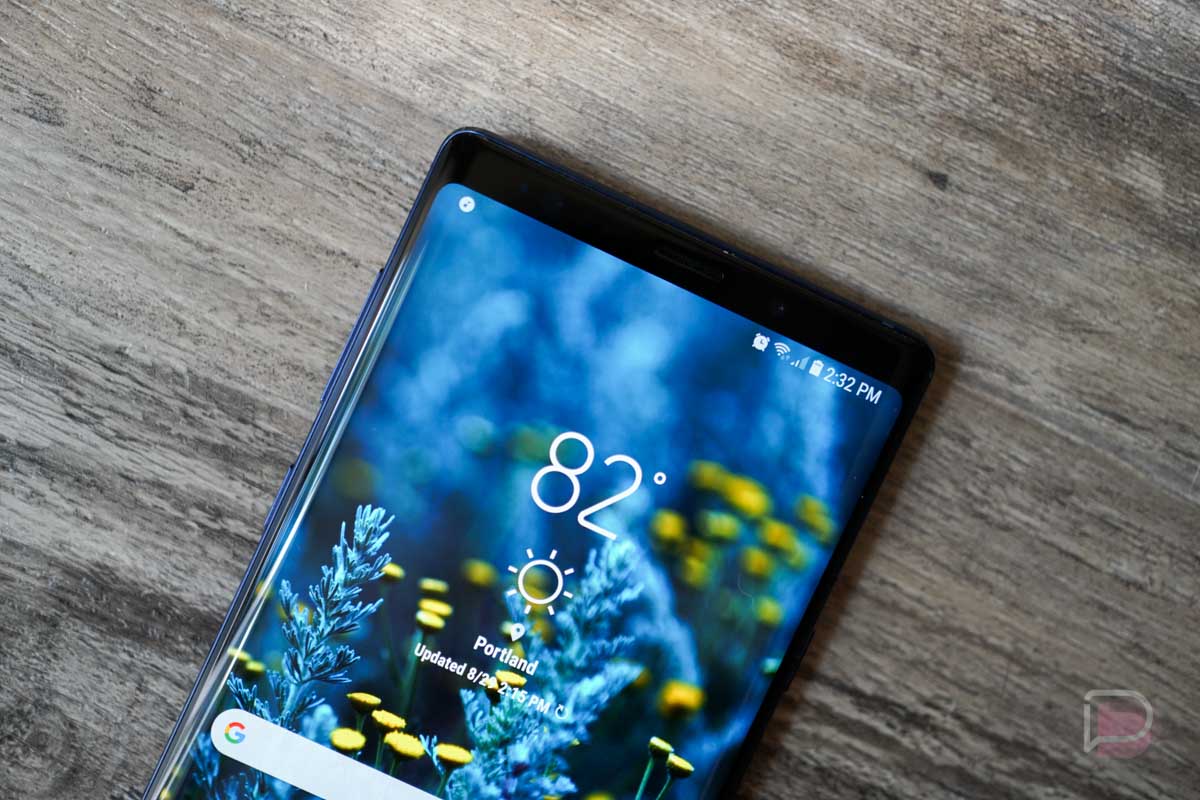 Color wise, this display is extremely similar to what was found with Galaxy Note 8 and even Galaxy S9/S9+. Colors are bright and well saturated, but not too overdone. An option in the Settings menu lets you adjust the Screen Mode. With this, you can set various display profiles, some being warmer while others are more cool (Blue) to the eye. While in Adaptive Display, you can adjust full color balance, as well as access advanced options for toning exactly what you want on the RGB scale.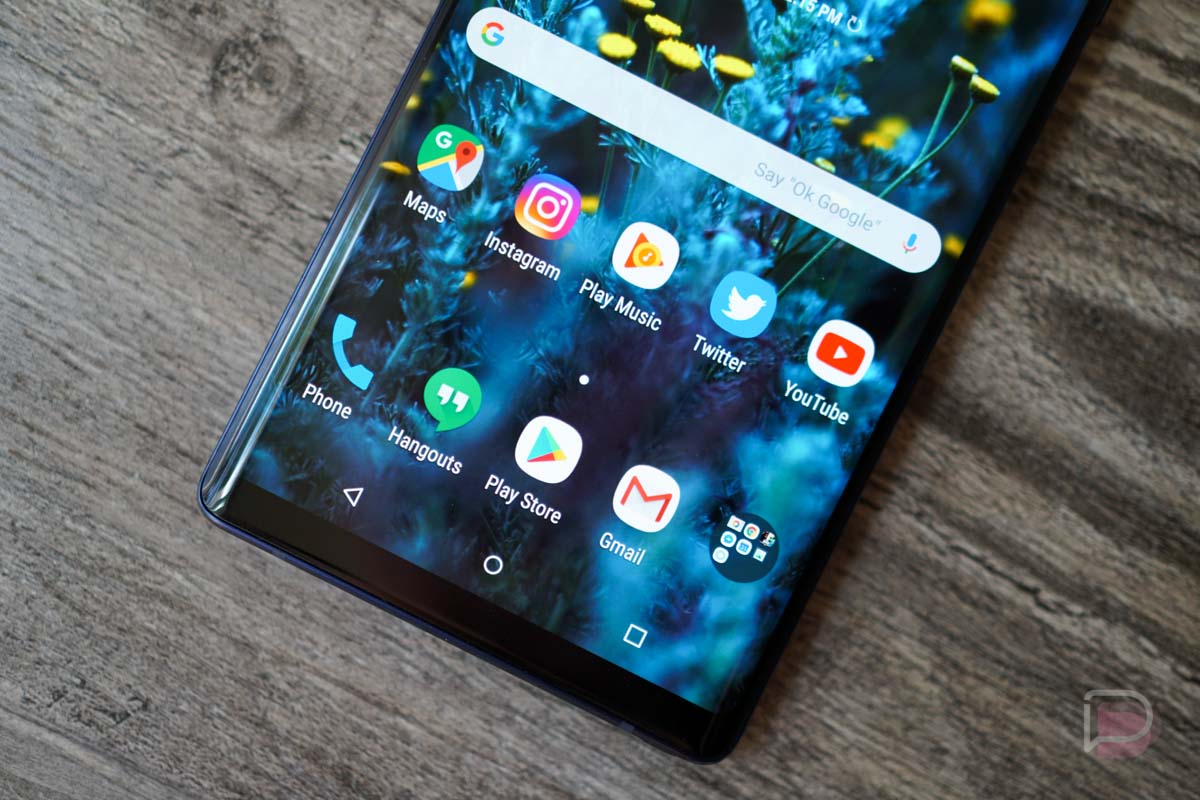 Owners will be happy to see other standard features supported by the display, including a Blue Light Filter, Auto Brightness that tracks your own usage to provide intelligent settings, as well as Always On Display.
Battery
Inside this phone is a 4,000mAh battery, which is much larger than past Note devices from Samsung. To refresh you, Galaxy Note 8 had a 3,300mAh battery and Note 7 had 3,500mAh. It appears Samsung is confident in its battery tech this year, even incorporating a lot of battery life talk into its marketing campaign for the device.
For me, I've seen very good battery life from the device, which is to be expected with such a large capacity. My usual day is 7AM-ish to 11PM-ish. During the past week, I've had absolutely no issues getting through an entire day with normal usage. I play plenty of games and watch a lot of YouTube videos, as well as browse Twitter and Instagram all day long. I feel like most nights I could leave the phone off its charger and have enough juice to get me through a morning, but because that's against my usual routine, I still end up plugging the phone into the charger when I go to bed. I imagine if I lowered the phones resolution and took advantage of the comprehensive power saving features the phone has, as well as limit my gaming, I could easily get 2 full days out of the device. If battery life is important to you, the Galaxy Note 9 will treat you well.
Here are some battery samples from Kellen and I.
Camera
On the back of this phone you'll find two cameras, both 12-megapixel and capable of some serious mobile shooting. One lens is wide-angle, with the other being labeled as a telephoto lens. The camera system features dual aperture capabilities, as well as optical image stabilization (OIS), leading to passable photos and videos regardless of your shaky hands or lighting.
Specs wise, the wide angle is listed as a Super Speed Dual Pixel shooter with AF, F1.5/F2.4, and OIS. The telephoto has AF, F2.4, plus OIS. For zoom range, there is 2X optical zoom, as well as up to 10X digital zoom. On the front for your selfies, you'll find an 8-megapixel shooter with AF and F1.7.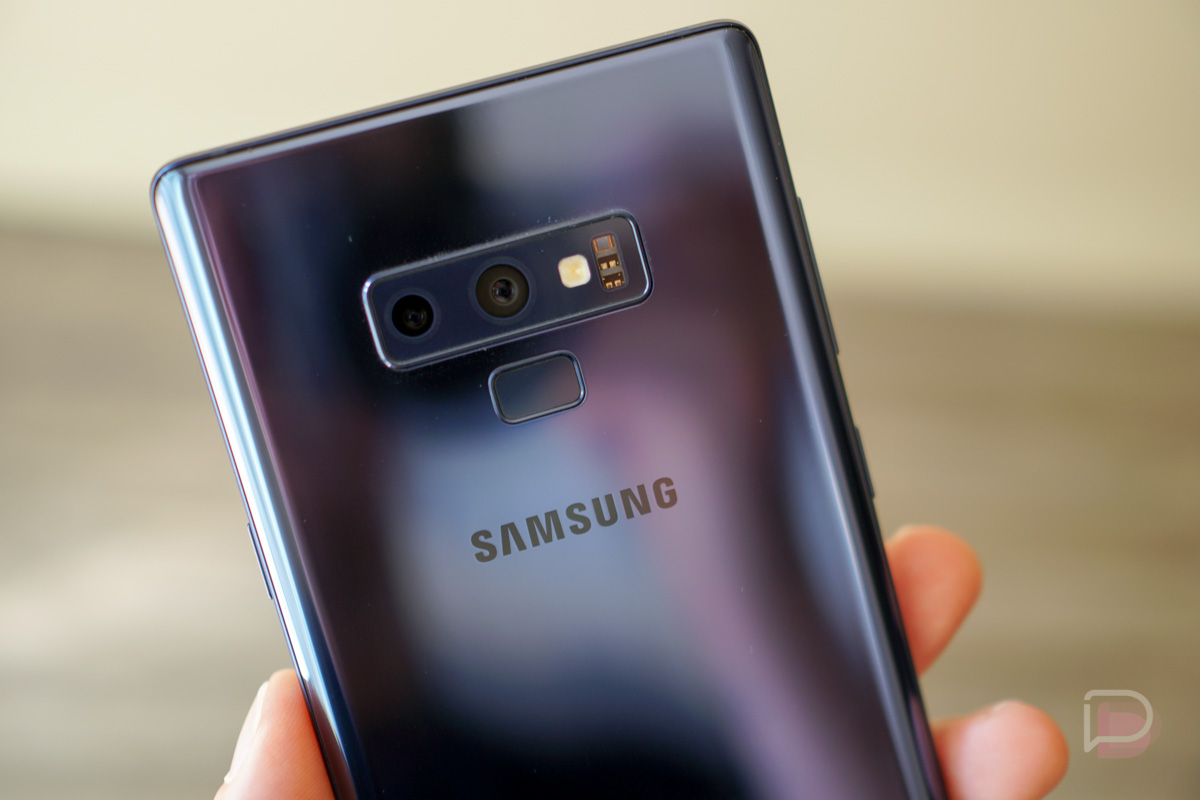 To put it simply, the cameras on this phone are very good, much like all other flagship phones from Samsung. I'm not seeing a huge jump in quality here from Galaxy S9 or Galaxy Note 8, but we'll let the samples speak for themselves. Colors such as green and purple turn out very well, and the details in photos when zoomed in on are strikingly defined. For performance, I do wish the camera app opened a bit quicker, but when it comes to snapping shots, the shutter is quick to react to your finger press.
One feature I wish I could find a use for more often is Super Slow-Mo. With it, you can capture video at up to 960FPS, which blows past slow motion functions away. Using it isn't as great as I'd hope, but it works. To use it, you will toggle the mode from the many different modes available in the Camera app, then choose if you want the Super Slow-Mo to detect movement automatically or if you want to capture it manually. I opt for manually, simply because I wouldn't want to miss a shot due to the camera not picking up on it. Then, you'll have to decide if you want a multi-take or single take capture. The multi-take option lets you capture multiple slow motion segments in an ongoing video. The single take is either a 0.2 second clip in slow motion or 0.4 second clip, depending on the quality you want. Again, this is all a bit too much for what I want — a simple slow motion capture option. I suppose it's best to have the options, though.
In addition to Super Slow-Mo, Samsung including everything you could ask for in a smartphone camera. It has a Live Focus portrait mode, Pro tools, panorama and hyperlapse options, etc. You can shoot video at up to 4K and 60fps, take pictures using your voice, and shoot in HDR. Again, it has it all and then some, including the ability to create AR Emoji.
Camera Samples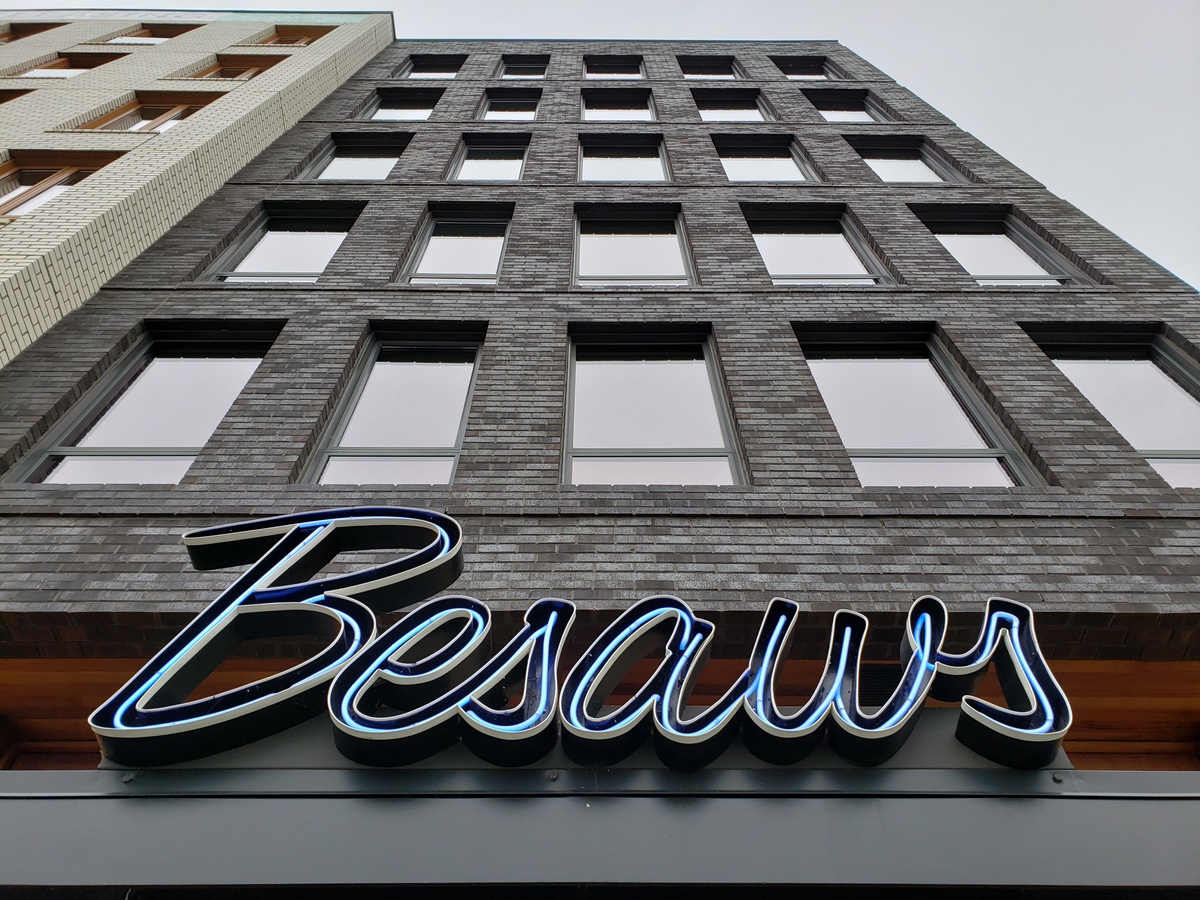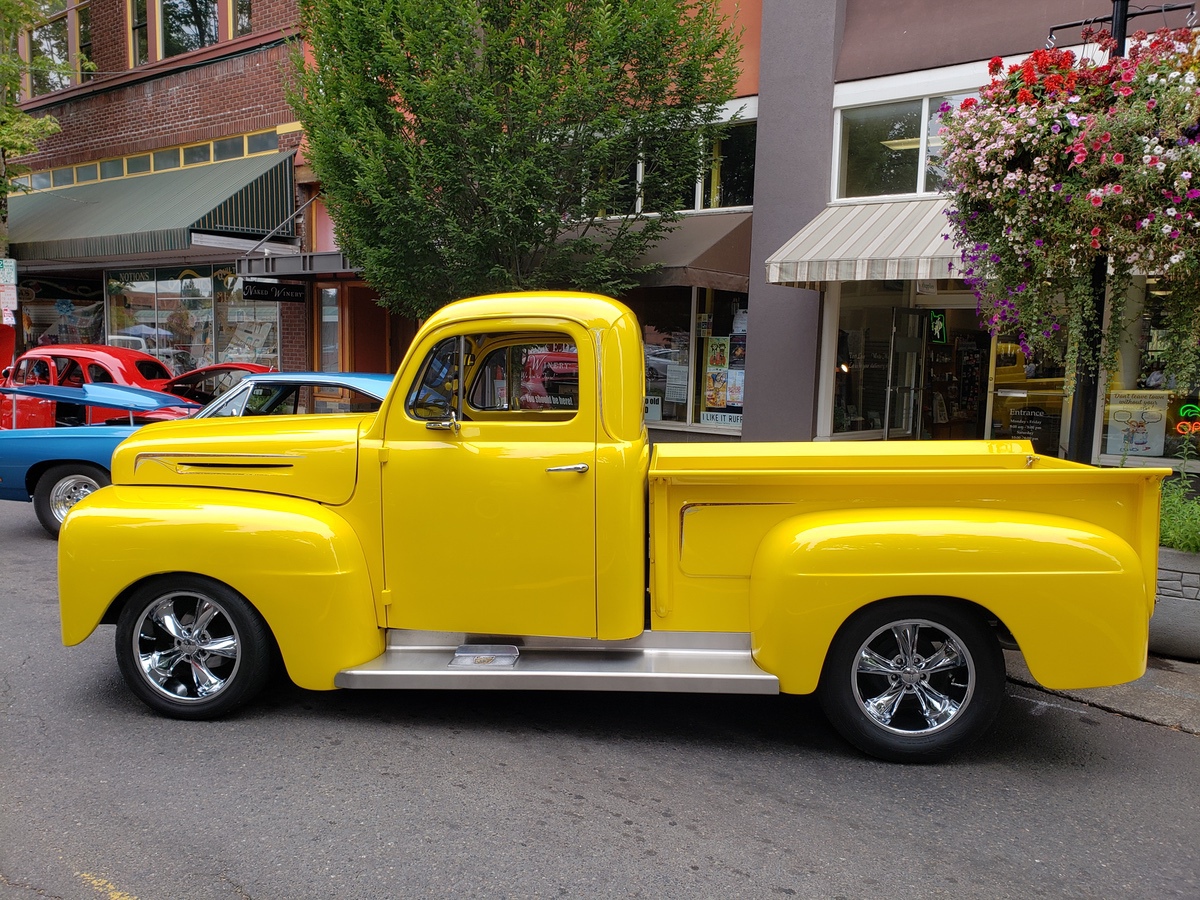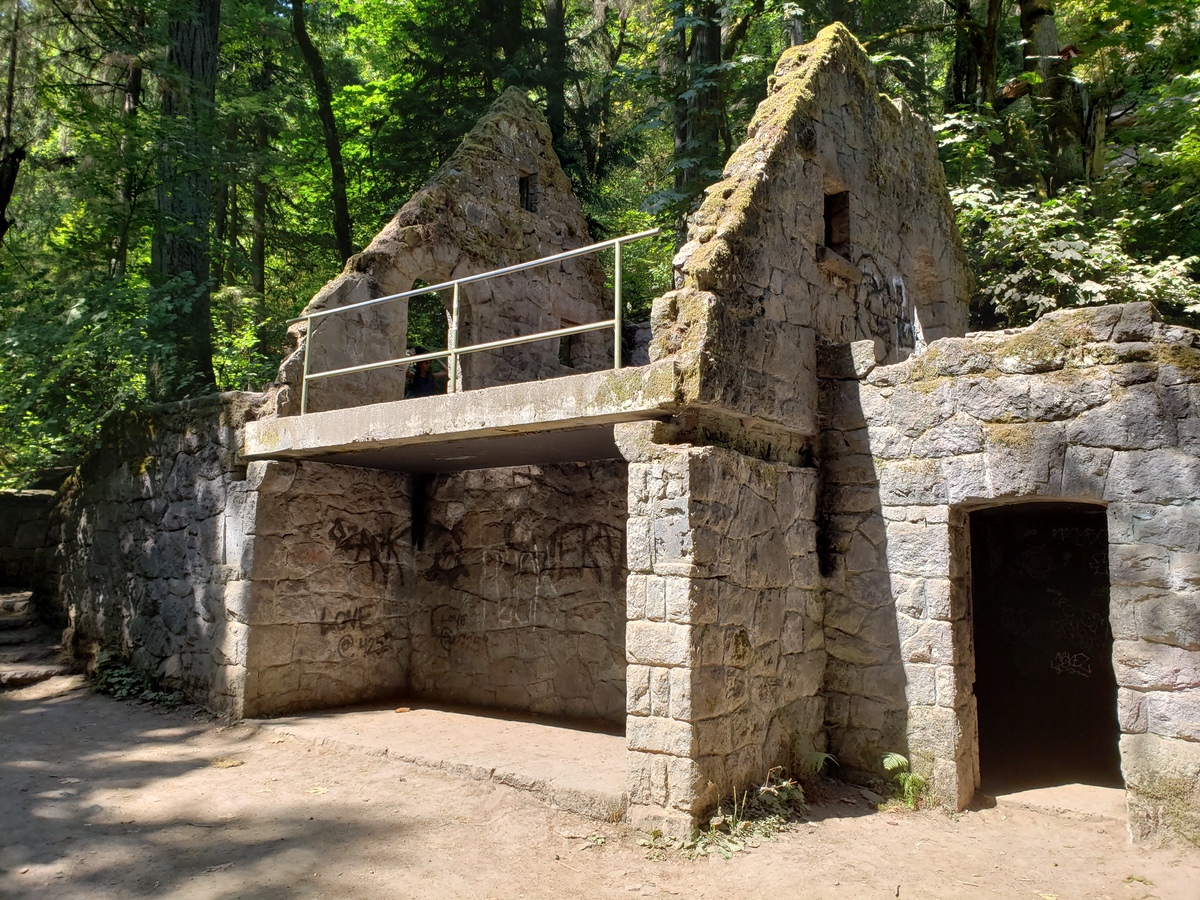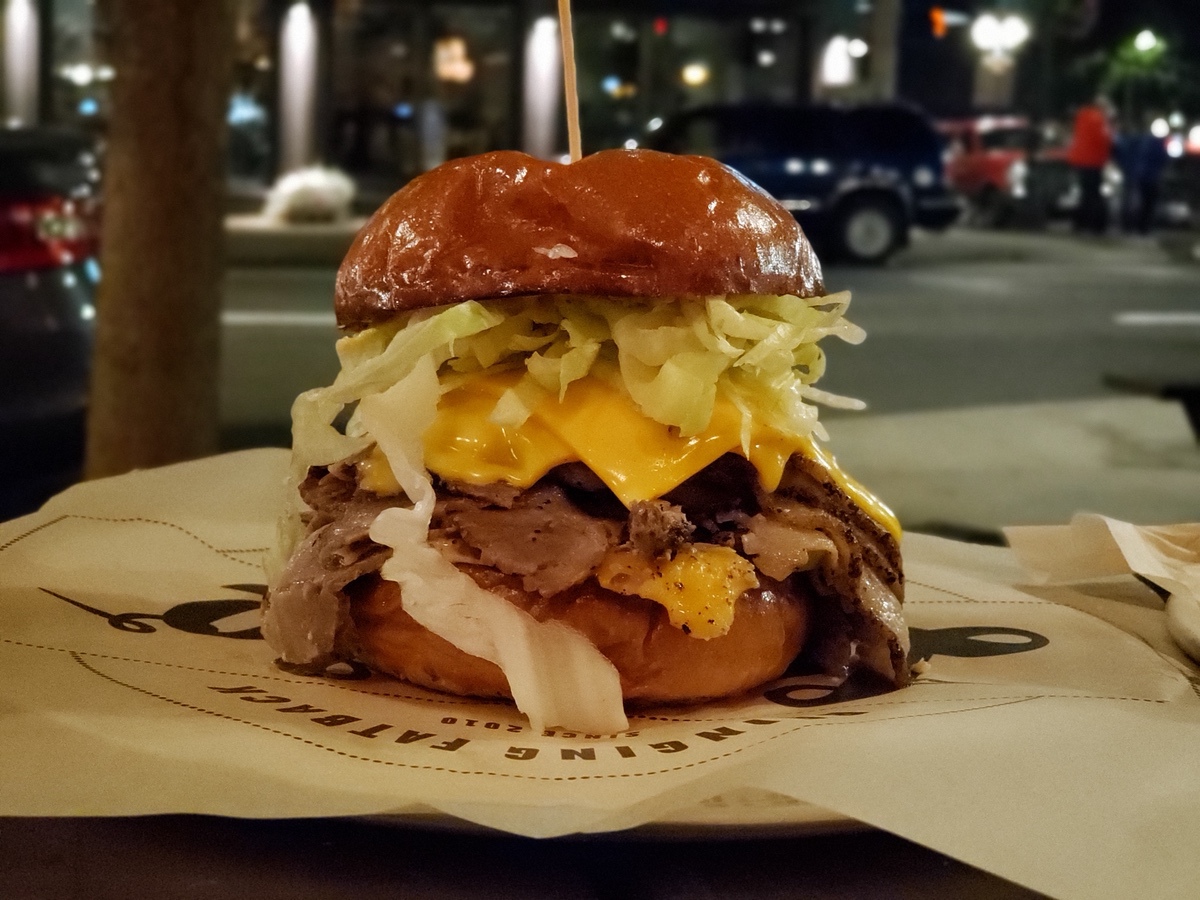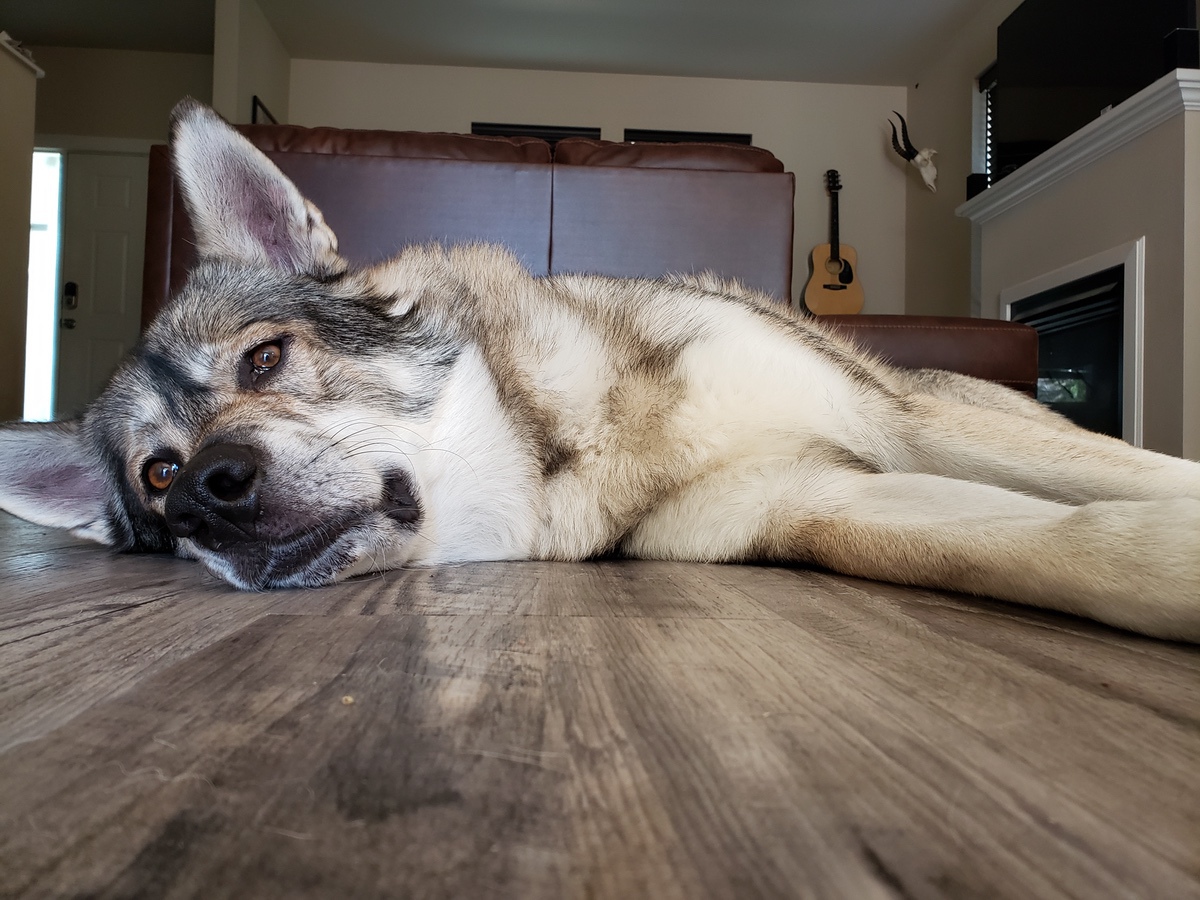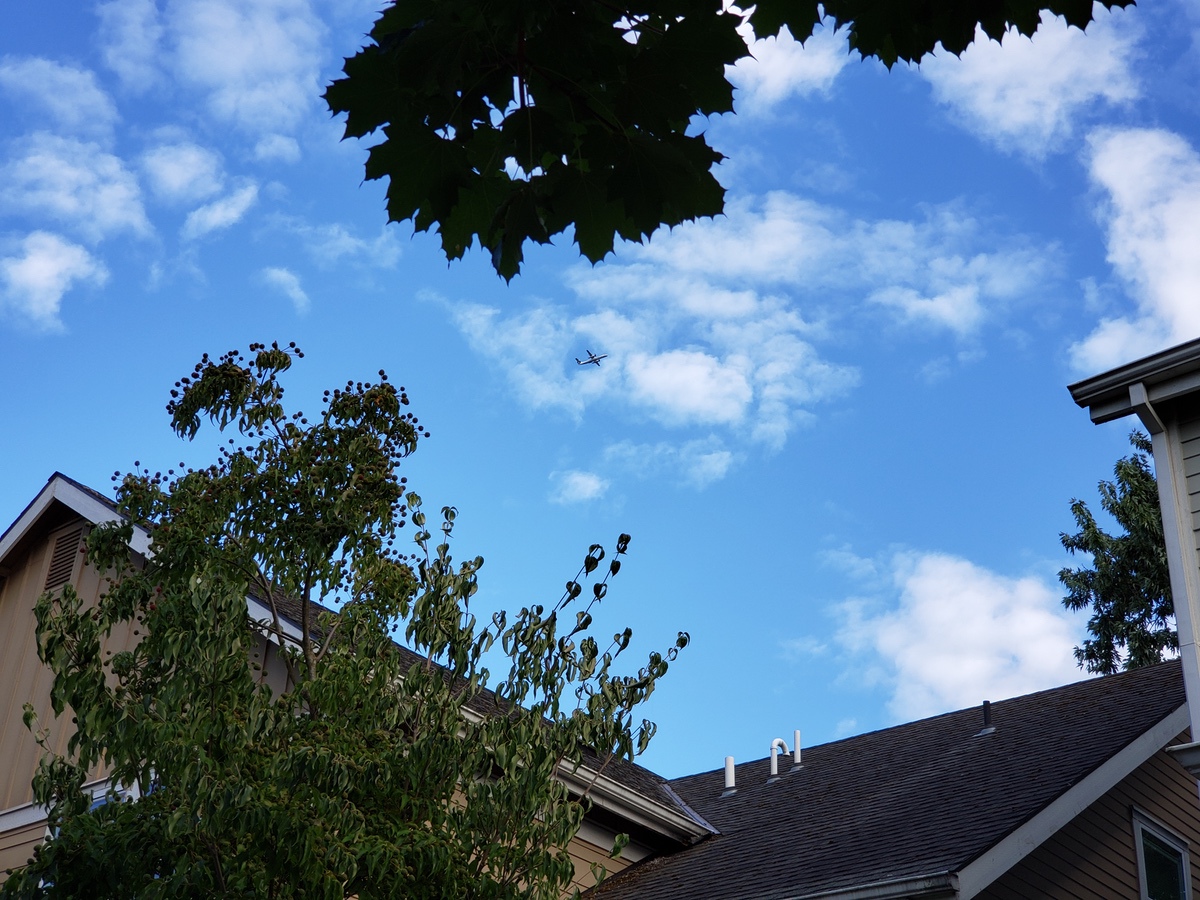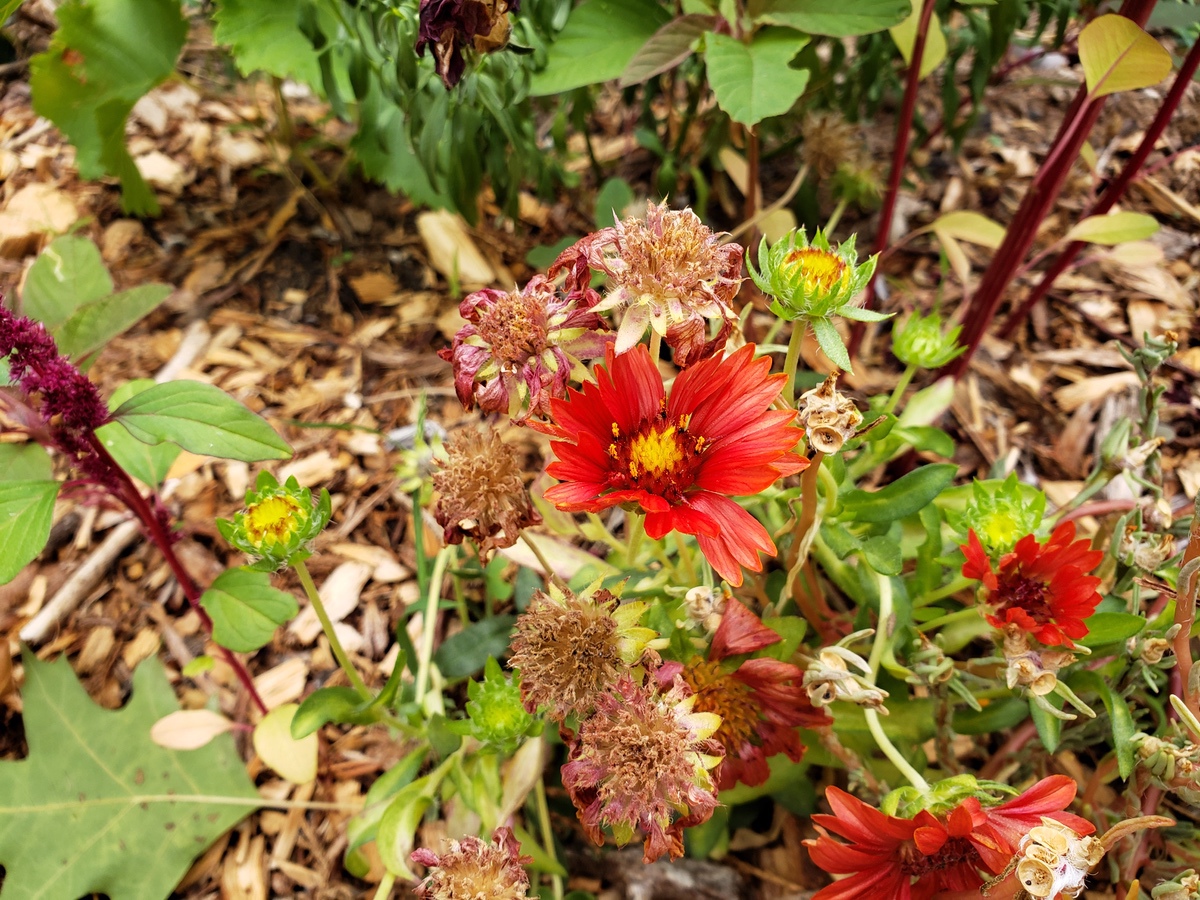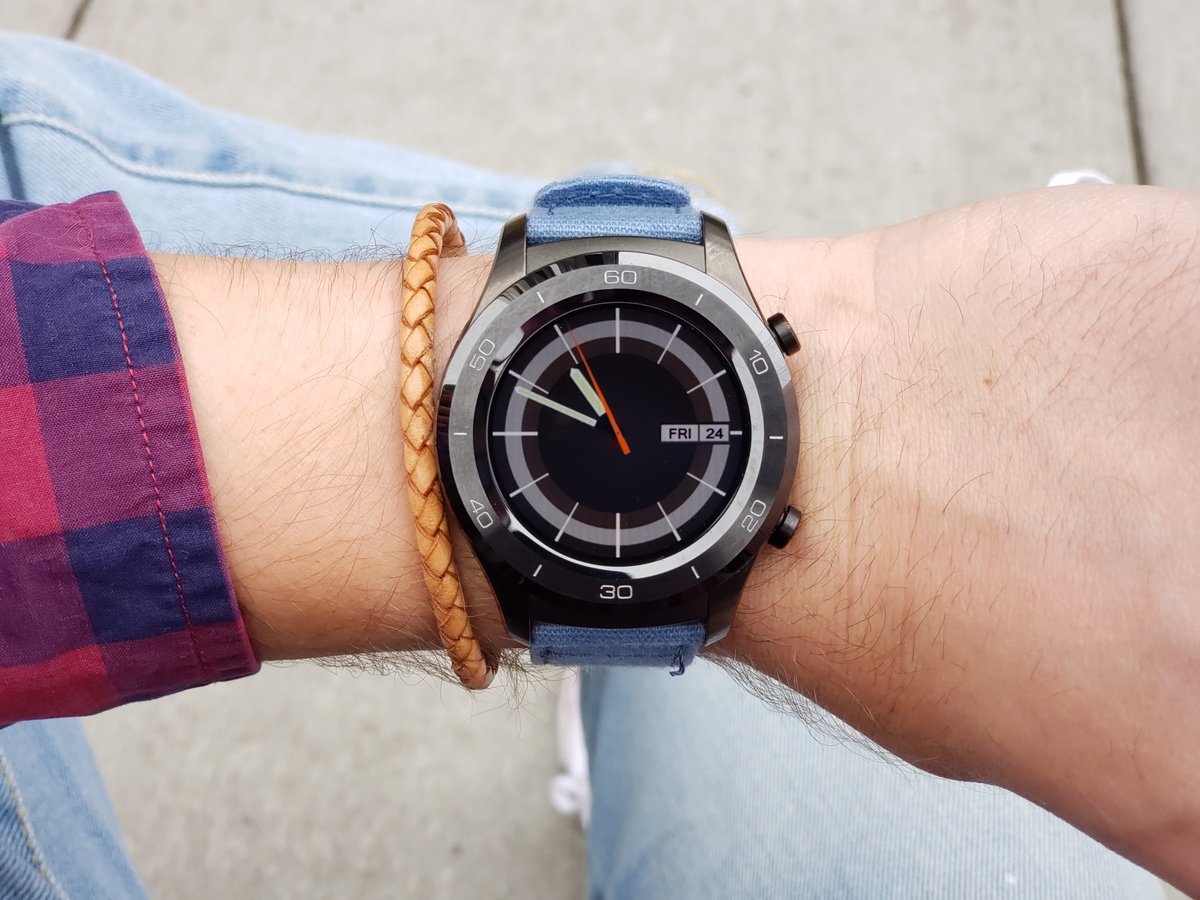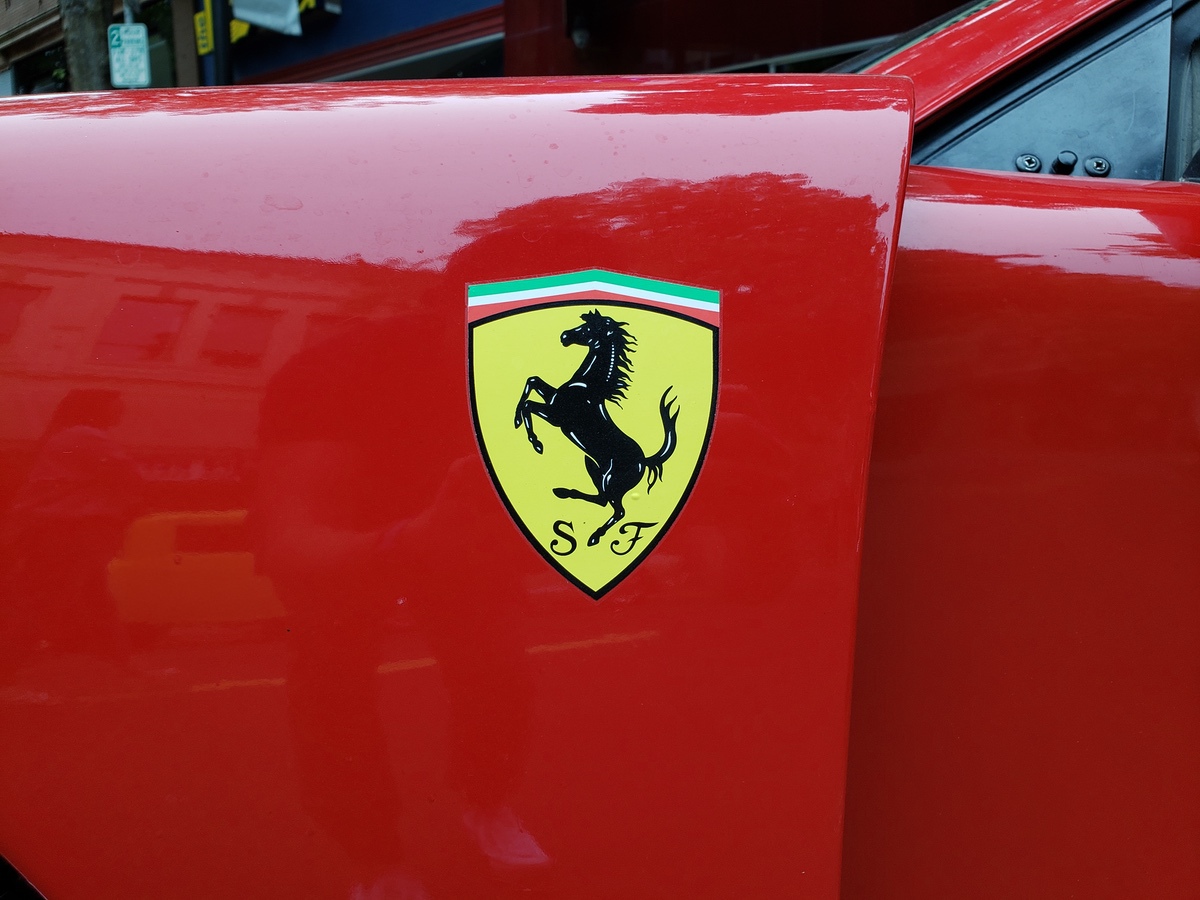 S Pen
The Note line's S Pen is without a doubt its most unique feature. That has been the case since it was first introduced, though. But while an S Pen has always been there, it's the Note 9 that finally turned it up another level. We've got Bluetooth on board!
The Note 9's S Pen gives you the ability to control the phone from a distance. That Bluetooth connectivity lets you tap on the Pen's button to change songs, take pictures, flip between slides, pause video, and open a frequently-used app. It's an incredibly useful upgrade. The Pen charges while within the phone and does so within about a minute, even as it provides you with what seems like hours of use.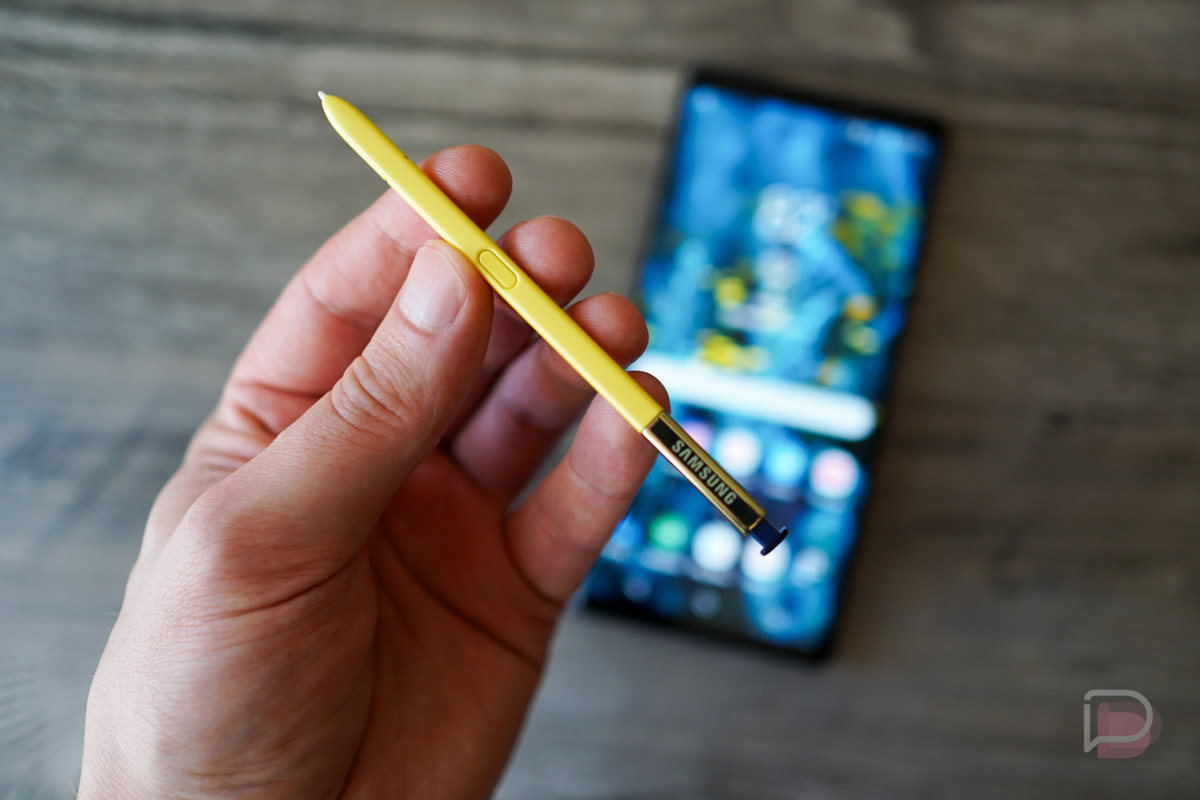 Beyond having Bluetooth connectivity, the standard S Pen tricks are here, like screen writing, note taking, GIF creation, coloring, scrolling, live messaging, and more. It can't be placed in backwards either, and that addictive-yet-obnoxious clicky button is still there too.
Somewhere in the Middle
Software
Galaxy Note 9 ships with Android 8.1 "Oreo" underneath Samsung's custom skin, going by the name of Samsung Experience. It's the same skin we've seen for a couple of years now, and really, it hasn't changed at all. Users can at least customize the look of it with themes, but if you've ever used a Samsung phone before, you'll know what you're getting in to.
While I wouldn't go out of my way to use Samsung Experience, it's perfectly fine for your everyday smartphone consumer. Things are laid out plainly in the Settings menu, and it seems that every time you open a new function, the device has you go through a short tutorial to learn how to use it properly. That's all fine and dandy, but for me, I'd much rather have a stock Android experience. That's just a personal preference, so don't think of this as us trashing the phone because of its skin. The skin is fine, it's simply not my taste.
Like other phones from various OEMs, these skins and added features bring a lot of value and substance to the somewhat slow-to-adopt-change OS that is Android. For example, Samsung brought multi-window functionality years ahead of Google and even Motorola provided an always-on display feature before Google ever did. My point being, if you get a kick out of added things like Game Launcher, Smart Stay, One-handed Mode, Device Assistance Apps, Smart Capture, Easy Mute, Video Enhancer, Edge Panel, and plenty more "Advanced Features," Samsung phones are a great place to look. If you don't mind a more barebones approach, where apps will be the place to look for enhanced features, a stock Android phone may suit you better.
In past years, we've argued that skins put a damper on device performance, but it's clear these days that at least when it comes to Samsung's skin, that's not the case. This phone is packed with so much power that you can navigate through apps extremely quickly and I never felt that the phone's performance was hampered due to software bloating. At the end of the day, I think whether you want an Android skin or not is all personal preference and there is no wrong answer. If you like Samsung's take on Android, you'll love the Galaxy Note 9. If you want stock Android, you're probably going to stick to Google's Pixel and we can all still be friends. Remember, "Be together. Not the same."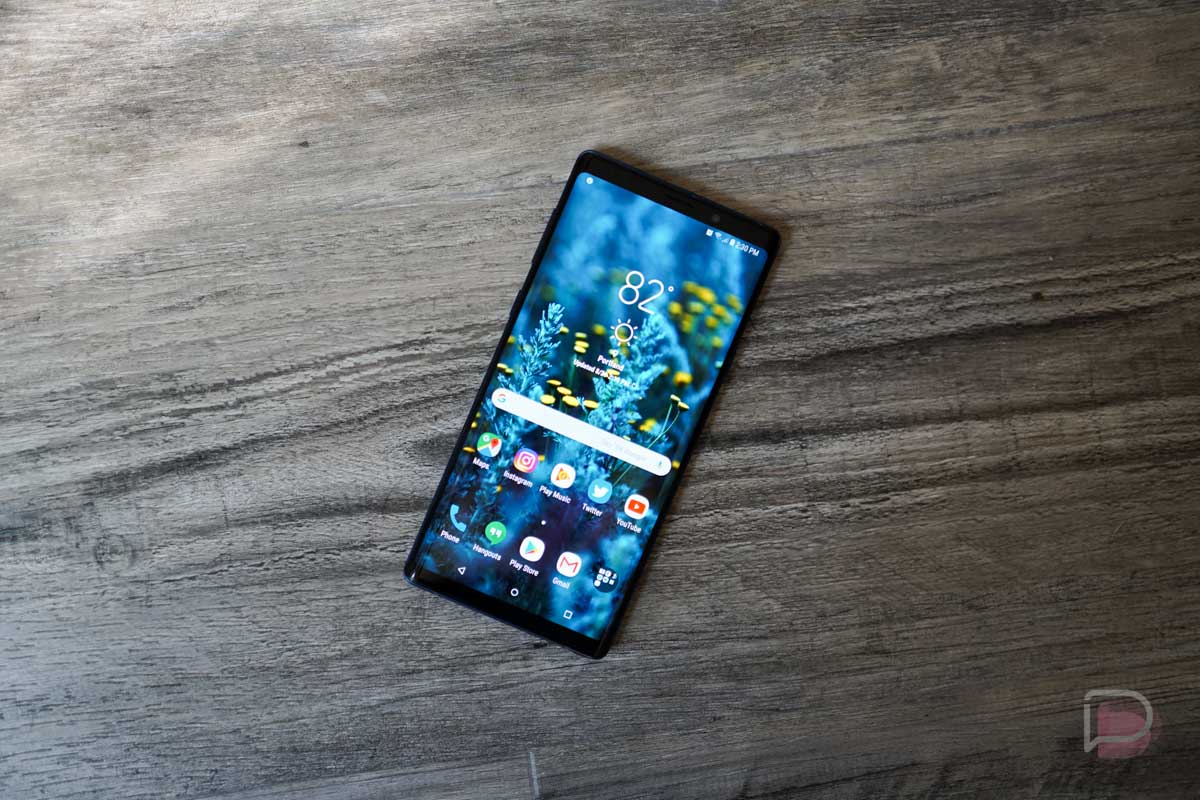 Hardware/Size
No shocker here, Galaxy Note 9 is large. Packed inside of this body is not just its large 6.4″ display, but a 4,000mAh battery. It takes a bit of space to pack such a battery in a phone, but then you remember it also has a dual camera system, iris scanner, fingerprint reader, stereo speakers, 3.5mm headphone jack, water resistance, NFC, MST, plus a mess of other things inside. To accommodate all of these things, but still come away with as pretty of a device as the Galaxy Note 9 is nothing short of a design and engineering marvel. The back and front of the phone is all glass, while the sides are metal.
In-hand, the phone is heavy, and while I know some may hate me for saying this as it doesn't quite describe how it truly is, the phone feels premium. It feels like an expensive phone, one you wouldn't want to be dropping or you might be out another $1,000. While we may complain that this Galaxy design is getting a bit dated, not changing much over the past since Galaxy S6 (all glass and metal), it's a very refined design that I imagine is hard to improve upon. Where would Samsung go from here? I picture a phone with even less bezel on top and bottom, but then we're left wondering where cameras, sensors, and speakers would go, and we all know the current state of affairs with regard to Android phone design. The people have spoken and they don't seem to care much for notches, so we'll be carefully watching Samsung and what it intends to do for next year's Galaxy S10, aka Galaxy X or whatever it is they plan to call it.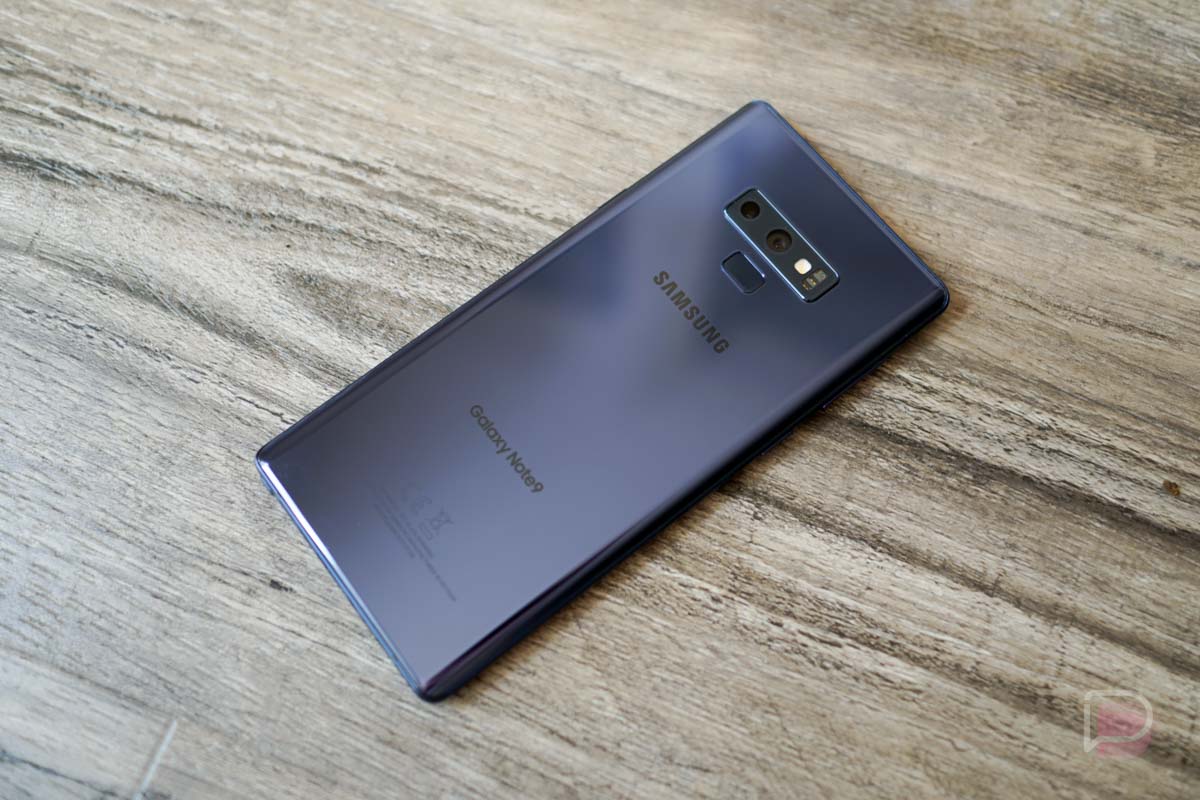 As it stands, Galaxy Note 9 could be seen as the only current Android phone that checks all of the specs boxes and doesn't have a notch. That's a win in and of itself, at least in the eyes of some.
If I was to find one flaw with the phone's hardware design, it'd be the fingerprint reader's placement. Due to the phone's height, Samsung placed the sensor rather high on the backside. For my hand, it's an awkward position, forcing me to stretch my index finger a bit further to reach it than I would like. After a few days, I've gotten used to it, but it still doesn't feel natural.
The Not-so-Good
Bixby
The Note 9 helped Samsung introduce a Bixby 2.0 client. Over the past couple of weeks, I found no interest in setting it up or getting to learn much of what it can do. That may seem like the wrong approach for someone reviewing a phone, but Samsung still has yet to sell me on why I need it or why it's better than the other options I've had.
The first version of Bixby was a bloated mess that tried to do too much. Samsung wanted you to be able to control every single aspect of your phone by voice and it failed miserably because it was too complex and the learning curve too steep. With Bixby 2.0, they've dialed it back some by only letting Bixby work with select apps that now have a much smaller set of actions. Samsung wants you to use it to book hotels or find restaurants, pull up the weather or control some smart home devices, but there's already a better assistant that does that – Google Assistant.
You can't fully disable the Bixby button on the Galaxy Note 9 without a 3rd party app, but you can at least disable most of the voice portion of it. It has been frustrating to open my phone multiple times per day and see that Bixby is open behind my lock screen because I (obviously) mistakenly pressed the Bixby button. That's just not acceptable. Samsung shouldn't force Bixby down our throats, especially after allowing us to disable it on the Galaxy S9.
Bixby is not a reason to buy the Note 9. It's probably not a reason to avoid it either, but I may change my tune on that if they don't give us a way to fully disable it in the near future.
Other Notes
Stereo Speakers – I didn't think stereo speakers would be so crucial to this phone for me, since I'm so used to Samsung Note phones not having them, but they're awesome! The speakers get plenty loud and it's like having a little boombox inside of my pocket. Great addition to the Note series.
Updates – Recently, we've been critical of Samsung when it comes to updates, but rightfully so. We have detailed the time it has taken for even unlocked models of Samsung's latest to receive Oreo and security updates, and frankly, it's not good. This is an area for improvement for Samsung, and with Android Oreo onboard and the Snapdragon 845, we hope to see better. If this phone receives Pie before year's end, we'll see that as a success. If it doesn't see Pie until April, 2019, we will again be aggressively critical because we feel anyone paying this much money for a top-tier device doesn't deserve to be running old software.
Availability and Price
Being a flagship from Samsung, Galaxy Note 9 is available essentially everywhere in the world. Here in the US, you can find it on carriers and at big store retailers, starting at the price of $1,000. While you may assume we're outraged by this price, since we're sorta sticklers for that, you'd be mistaken. Considering everything this phone has to offer, we feel that $1,000 is perfectly reasonable and anyone with that kind of money to spend on a device should by all means pick it up. If you need to strut your stuff even more, why not opt for the 512GB model and spend $1,250? That's half a terabyte of storage, which is redonkulous for a smartphone. We're not here to judge, though!
Buy Galaxy Note 9
Videos
Unboxing
First 10 Things to Do
Tips and Tricks
S Pen Tips and Tricks
Gallery
Verdict
The Galaxy Note 9 is a hell of a phone. It's probably the best phone on the market today because it has and does everything. Excellent camera? Check. Excellent battery life? Check. Solid performance? Check. Amazing display? Check. All the storage, RAM, and connectivity you could ask for? Check, check, and check. S Pen? Yep, got that too.
The problem some may find in buying the Note 9 is going to be the price. Yes, this phone is insanely expensive at $1,000. But you know what? It's probably worth that. When you compare the Note 9 to everything else on the market, nothing compares. It's not fair, actually. So yeah, it's expensive, but if you can afford it, can handle the size, and don't mind having older versions of Android under Samsung's skin, you should probably buy it.