Even though being cautious can help keep your sensitive information out of harm's way, Google announced Confidential Mode at this year's Google I/O for Gmail. According to Gmail's official Google+ page, the feature is now rolling out to Gmail users on mobile.
With this, let's say you're having to email a bunch of sensitive documents for a home purchase or a photo of a driver's license for some reason. When enabling Confidential Mode, Gmail will allow you to set an expiration timer on the attachments, as well as block the receiver's ability to forward, download, and copy the document.
In addition, Confidential Mode will let you set a password for viewing documents, that way only those with the password can view them.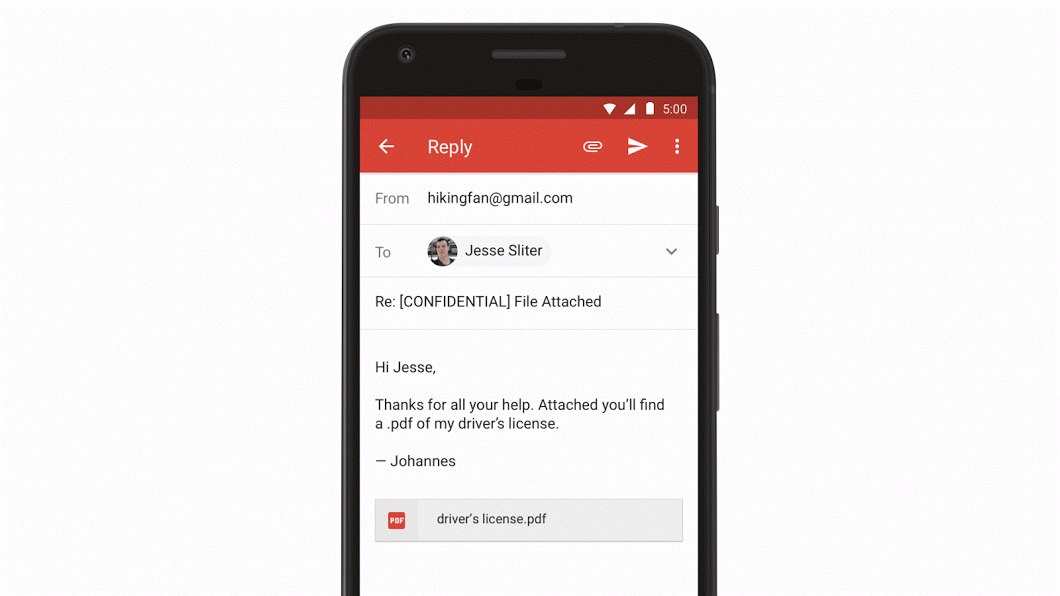 Once this feature is live for you, you will find it by clicking on the 3-dot settings button in the top right corner of the Compose UI. Once you click it, you'll see the various settings you can enable.
// +Gmail