Samsung isn't unveiling its next flagship until August 9, but inside of the company's Shop Samsung app, you can already reserve your Galaxy Note 9.
Because this is a reservation and not a pre-order, there is no obligation to purchase the device once it is available for pre-order. However, by reserving through this app, you can get a better spot in line and will have guaranteed delivery of your new phone by August 24. Additionally, Samsung is allowing folks to use its trade-in program through this app, getting eligible buyers up to $450 off the purchase of Galaxy Note 9.
When you go to reserve, you can select which carrier you want your phone to be with or you can select unlocked. There is no choosing colors or storage options yet, as that will come when actual pre-orders begin.
If you're hyped on Galaxy Note 9 and want to ensure you'll have it by August 24, download the app by following the link below and get the process started.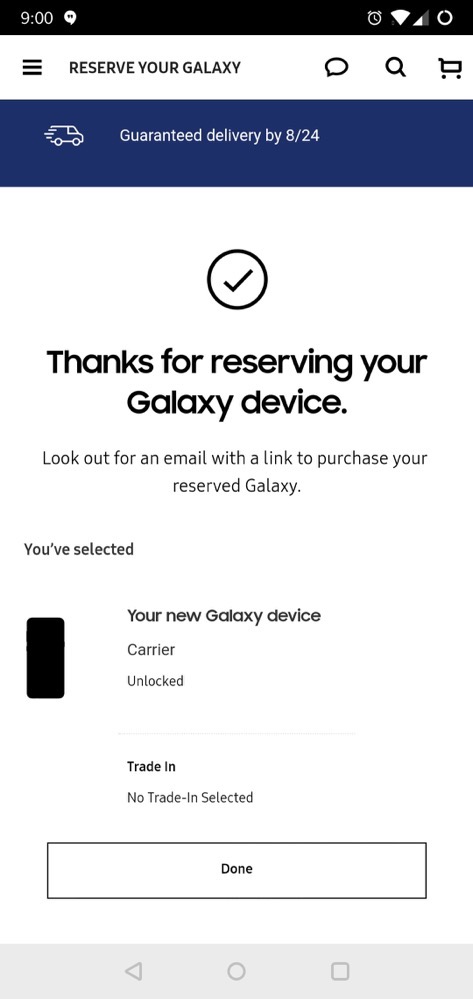 Cheers Michael!