After yesterday's YouTube TV outage during the World Cup match between England and Croatia, YouTube has decided they need to "make this right." In order to take a step towards doing just that, YouTube TV will hand you (subscribers) all a week of free service.
YouTube TV subscribers are receiving emails this afternoon that apologizes for the outage and also suggests you be on the lookout for a second email confirming that your account has been credited with a week's worth of service. Since the cost of YouTube TV is $35 or $40 per month, that could mean $8-10 on your account.
You forgive them?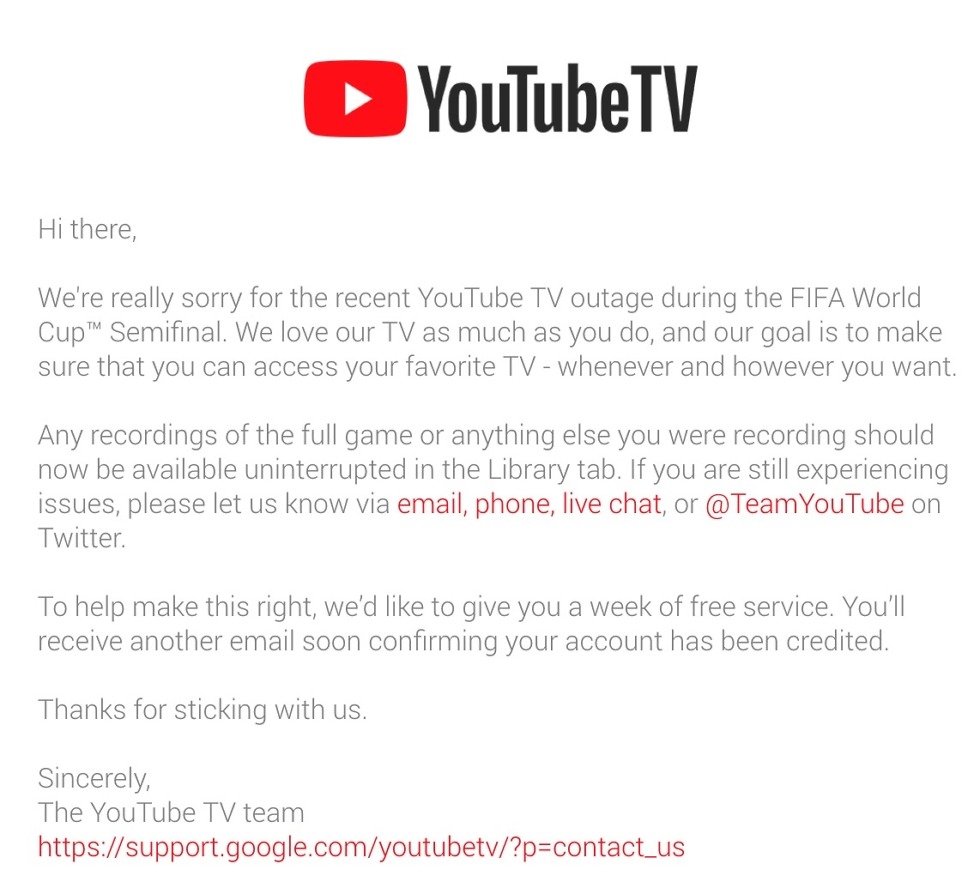 ______________________
Some of our best videos.