Thanks to @evleaks, we got a very good look at Samsung's upcoming Galaxy Tab S4 tablet late last evening.
Thanks to previous leaks via benchmark websites, it is suggested Galaxy Tab S4 will feature Android 8.1, Samsung Experience 9.5, a 10.5-inch display (2560×1600), Snapdragon 835 processor, 4GB RAM, 64GB storage (with SD support), 13MP rear camera, and front 8MP camera. From what we see on the backside, the audio from this tablet is AKG tuned, which aligns with what we saw from a previous FCC filing.
Old Galaxy Tab S3 Pen (top) vs. New Galaxy Tab S4 Pen (bottom)

It's pretty comical that the only Android tablets folks talk about are the ones from Samsung, but that's probably because they seem to be the only OEM still making them. If they're selling, more power to them, but it seems that Android tablets are a dying breed. While I'd love to see another high-end slate from Google, I'm not holding my breath.
Another aspect I don't see many people dive into is tablet design. The look of tablets haven't changed at all over the years and this Galaxy Tab S4 looks like every other Android tablet ever. Samsung isn't attempting to slash bezel size or anything. If something like that was done, it could lead to a bit more excitement regarding the hardware. Point being, phone design has changed rapidly in the past few years. Tablets on the other hand, haven't changed a bit. Yawn.
Once official from Samsung, we'll share all of the details like pricing and availability.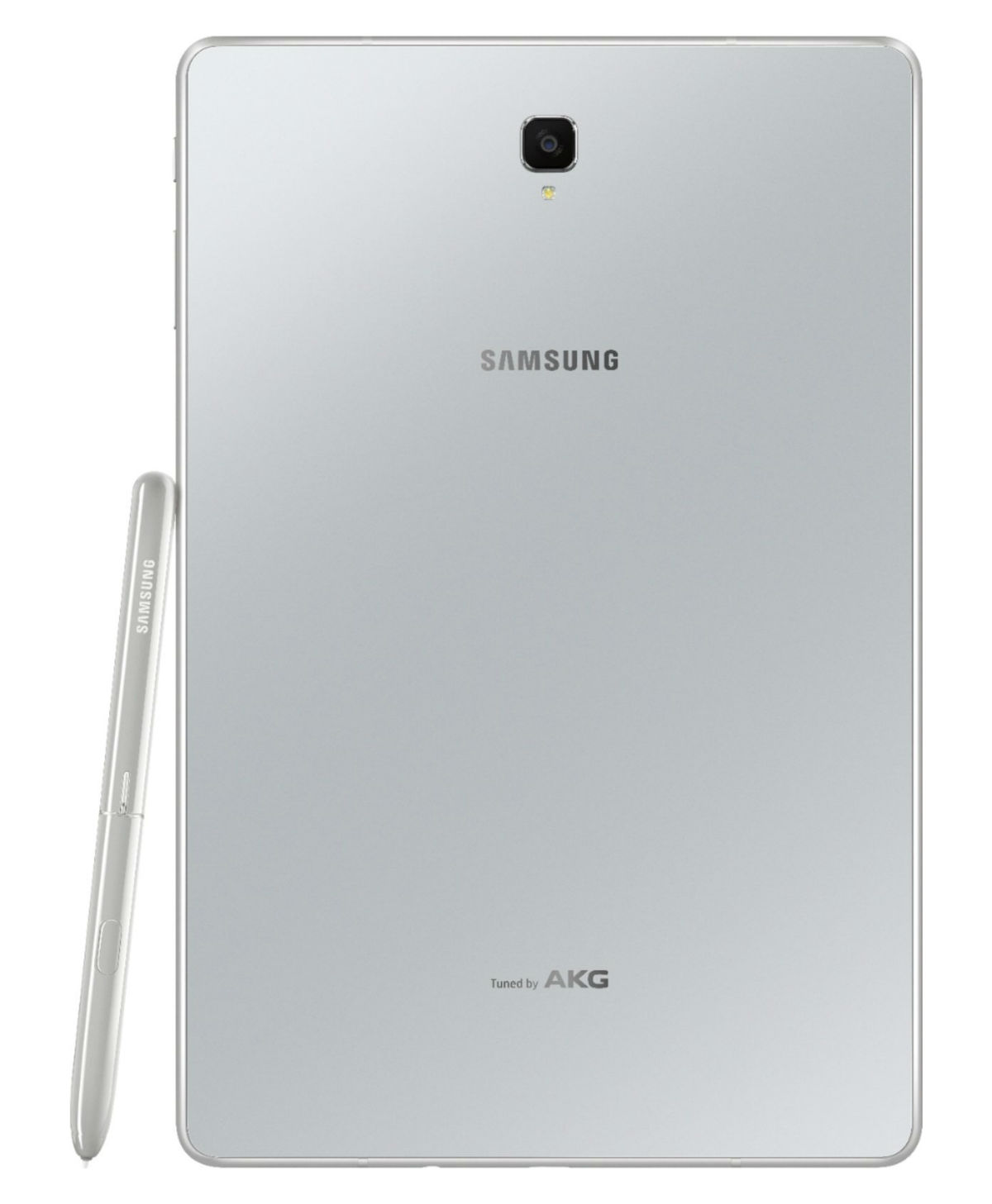 // @evleaks