We recently learned about an under development Android Go phone from Samsung. Because of the Android Go tag, we assumed it would run stock Android, which would have been a major selling point because Samsung always packs its phones with a sometimes unlovable custom OEM skin. Sadly, we're now finding out that even Android Go on what should be a very inexpensive device can't stop Samsung from using its custom skin.
According to photos obtained by SamMobile, the upcoming Galaxy J2 Core will indeed feature Samsung's custom skin on top of Android Go, the modified build of Android created to run on devices with small amounts of processing power and RAM. As we can see in the photos, we have skinned touch buttons, plus what looks to be a full suite of Samsung applications. Samsung's apps are right there alongside Facebook Lite, plus Google's own apps designed for improved data and storage management.
We still don't know when the Galaxy J2 Core will launch, or where, but we'll keep you posted when we hear more.
Dang, I had my fingers crossed that Samsung was ready to embrace stock Android, but they do have a brand to maintain.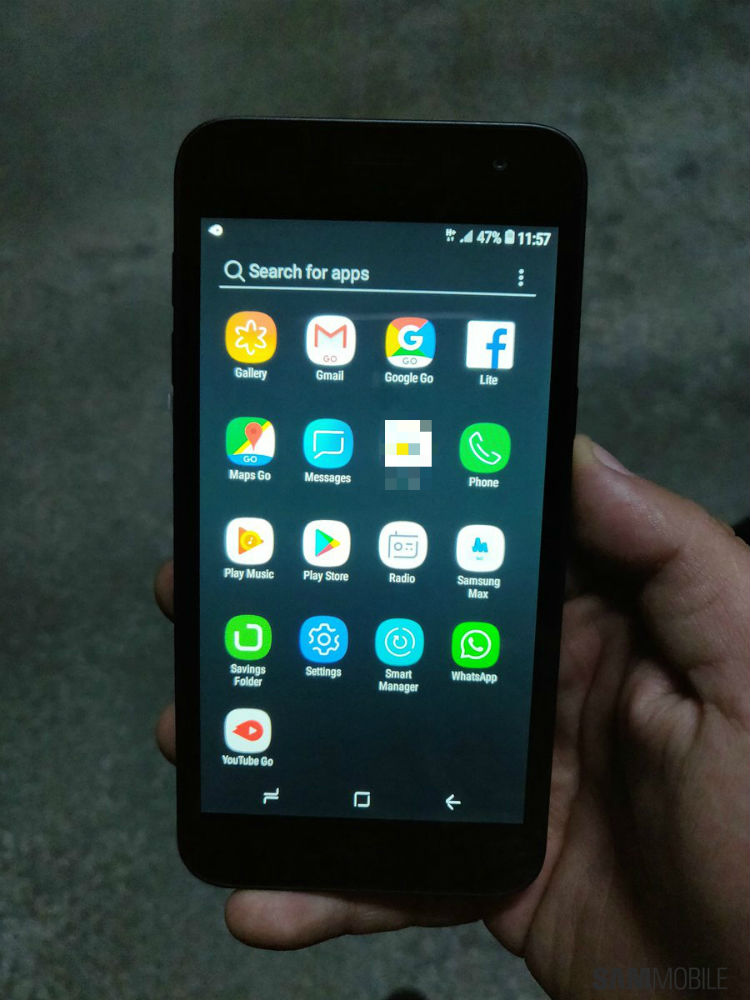 // SamMobile