Surprise announcement from early this morning, the Find X from Oppo is coming to the US launching in North America.
The first thing you'll notice about Find X is that it sports a unique motorized pop-up mechanism that reveals both the front and rear-facing cameras when open. Of course, this means you won't be able to take any selfies or regular pictures should the device be closed. To open up the phone to snap shots, you'll simply open the camera app or any app that has been granted access to the camera and the phone will automatically motor itself open, then close itself when you're done.
Another interesting fact is that Find X has no fingerprint sensor. Instead, Oppo went with 3D facial recognition tech that uses the phone's front-facing camera. For example, to unlock the device, you'll turn the screen on, swipe up on the lockscreen, which will then force the phone to open up to reveal the front camera. The camera will then take a look at you, recognize you (if you're the owner), then unlock for using.
Specs for Find X include a 25-megapixel front-facing camera with 3D facial scanning system, 16-megapixel plus 20-megapixel dual rear camera system, 6.4-inch OLED 1080p display, Snapdragon 845 processor, 8GB RAM, up to 256GB storage, 3,730mAh battery, and runs Android 8.1 with Oppo's Color OS skin on top.
Because of this design with serious lack of bezel, Find X sports a 93.8%% screen-to-body ratio. Some say this phone looks like a Galaxy S9, but with less bezel, and we know that to be accurate because Galaxy S9 has a screen-to-body ratio of 83.6%. Just take a look at the photos courtesy of The Verge and you'll see just what we mean.
We don't yet have US specific pricing or availability, but that info should be coming soon.
UPDATE: OPPO finally announced the phone and said that it will be priced at € 999 and arrive in August. We aren't sure if that price will come to the US at $999 or something else, though.
UPDATE 2: Sad news today, it appears the Find X is not destined for US soil after all. This is upsetting, but apparently, OPPO isn't yet ready to deal with the US market.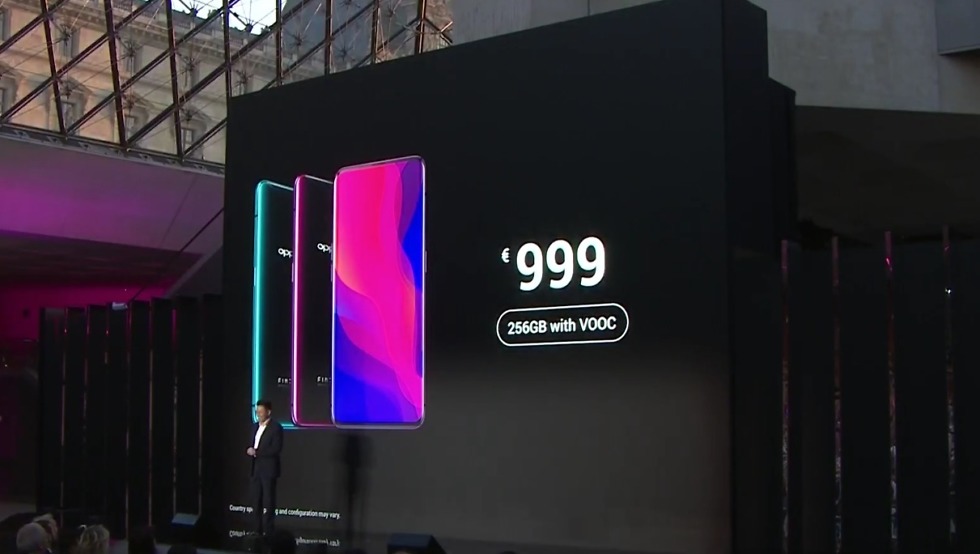 Is Find X the phone you've been waiting for?
// The Verge