We're still taking in everything that might be revealed in this supposed Google Pixel 3 XL prototype, but one thing that has us worried at the moment is the possibility of an all-glass backside. It sure looks like this Pixel 3 XL has simply been painted with a matte finish on the lower portion of it to keep a similar Pixel design language. That sucks.
While it's hard to tell for sure from an early prototype that features a faux Google logo, there are some spots on this Pixel 3 XL device that might reveal an all-glass design. To start, here is a brightened version of the prototype that was posted earlier.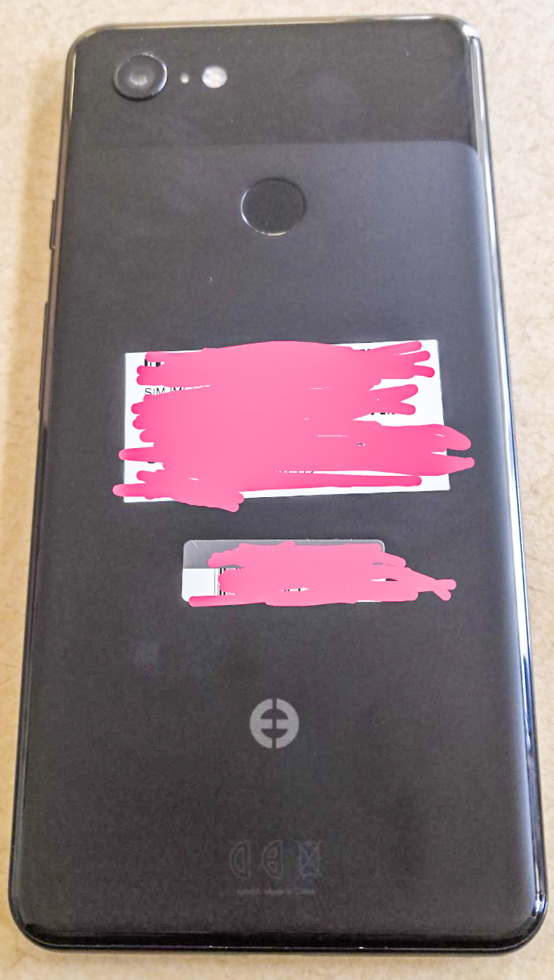 You can see the first clue that this might be glass in the top image of this post, but here is a closer look: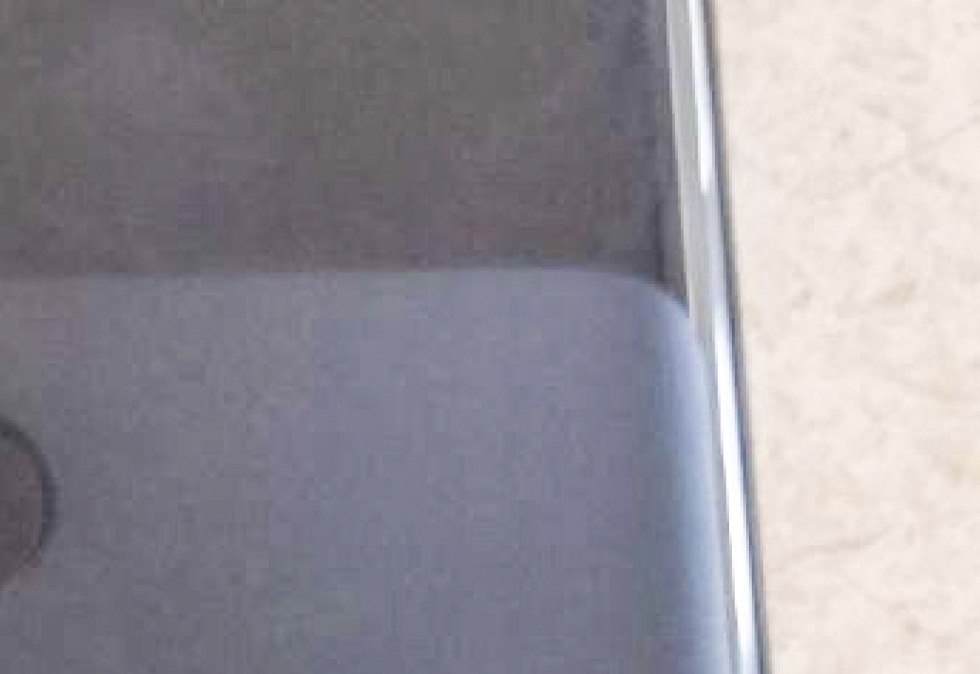 See how the top shiny portion of the backside meets the lower matte portion? For one, there's no seam there like we have on the Pixel 2 XL where the top glass aligns with the lower coated metal area. And two, you can see where the matte portion curves downward and the top shiny glass simply blends into the glass as it begins to curve into the side metal frame.
The bottom right corner of the phone might be the best example, though. Look at this image: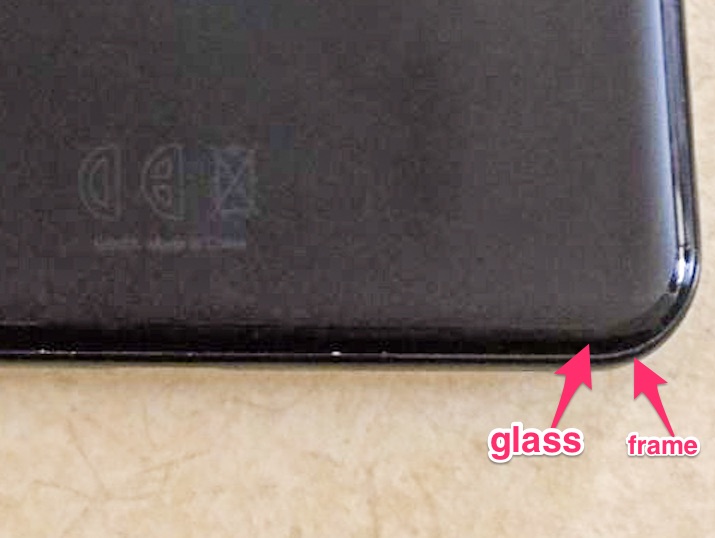 You can see that the matte coating on the glass ends where you then have a shiny glass gap as the glass curves into the side frame. In other words, Google has painted a matte coating in the bottom portion of the phone to at least match the aesthetic of previous Pixel phones, but is keeping it a single sheet of glass from top to bottom.
We've seen a similar method applied to the OnePlus 6. As you know, OnePlus released a shiny mirror version of their all-glass new phone, but they also have a Midnight Black version that looks matte, only is still all-glass. What they've done is apply a coating to the underside of the glass, which we are sort of assuming Google is doing with this Pixel 3 XL prototype.
Glass sucks, but wireless charging…
It's no secret that I hate all-glass phones. I think glass is a terrible material to put on the backsides of a phone because it scratches and breaks easily. It's not "premium" even if it feels nice in the hand. It's the type of material that almost requires you to use a case, which is an awful way to design a phone. Put materials in phones that can last. Glass isn't that.
On the other hand, we know that glass allows for wireless charging. If Google were to go with glass in the Pixel 3 line-up, does that mean they've re-opened the door to wireless charging? This wouldn't be the first Google phone with wireless charging, although it would be the first Pixel.
Thoughts? Is this is glass back? You OK if it is?
Cheers Shane, Scott, and OligarchyAmbulance!