The OnePlus 6 will be unveiled in two days, on May 16, at an event in London. There aren't many surprises surrounding it at all, so when the event arrives, do your best to act like the world has forever changed by its tech greatness, or something. Or just sit back and wait for the pre-order links to go live, since it will undoubtedly be a phone to consider, just like several of the last OnePlus phones were.
And when it comes time to put in that order, you'll get to choose between Midnight Black or Mirror Black colorways of the OnePlus 6. We know that, thanks to early Amazon listings that have since been pulled, yet detailed the colors, some specs, and possible pricing.
The Mirror Black OnePlus 6 (pictured above) will sport a rear glass panel, we're assuming, since that's how we would get a mirror-like finish with all the reflections your fingerprint-enabled phones desire. The Midnight Black OnePlus 6 (pictured below) will more than likely not be glass, and instead feature the soft-touch matte finish from the OnePlus 5 and 5T.
The Amazon listings said that the OnePlus 6 will be available for order on May 22 with a starting price of 519 Euro for 64GB and 569 Euro for 128GB. Will that translate straight across in the US to $519 and $569? I hope so. If not, that would mean $600+ for the 64GB version. Looking back at history, well, $519 actually seems like a possibility. We've seen price jumps from one OnePlus phone to the next at anywhere from $20 to $70. Also, keep in mind that there should be a 256GB model at some point. The white version from the other day was not found.
Finally, the Amazon listings showed 16MP + 20MP camera setups with optical image stabilization (OIS).
You ready for Wednesday?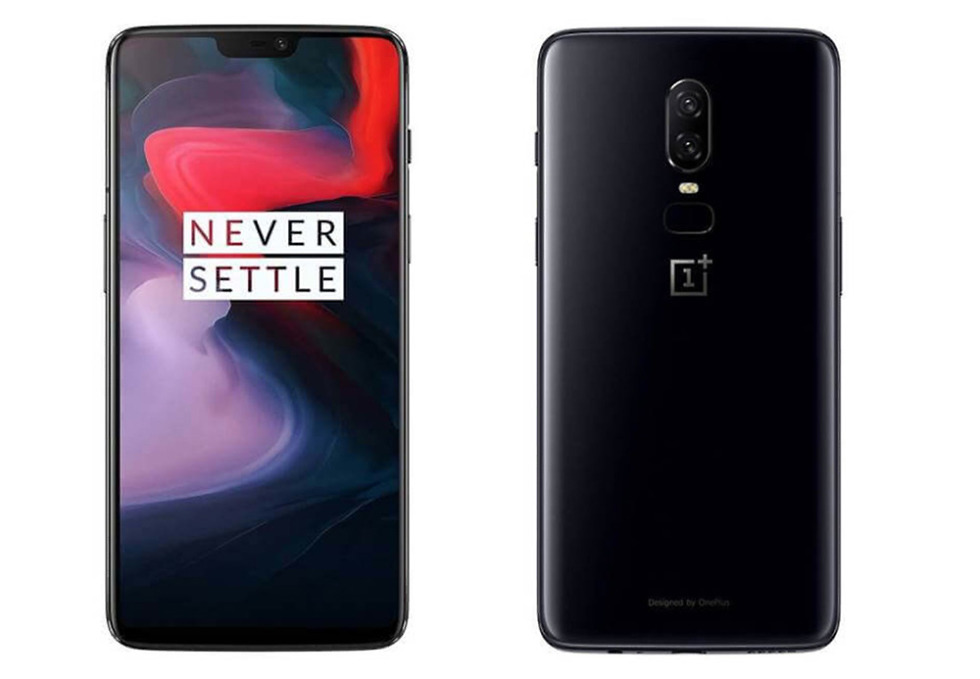 // WinFuture