When the OnePlus 6 is fully revealed at an event in London on May 16, there won't be many surprises outside of the date you can order one and how much you'll have to pay. I say that because a new leak involving it surfaces every time I look in the other direction that takes away some of the mystery.
Take for example today, where Indian actor Amitabh Bachchan posted a couple of images to Twitter that show off the backside of both white and black versions of the phone. Who knows if he was supposed to post the pictures this early, but he did so while calling out OnePlus CEO Pete Lau, who is featured alongside him in the pictures. He hasn't pulled the images at the time of this post either.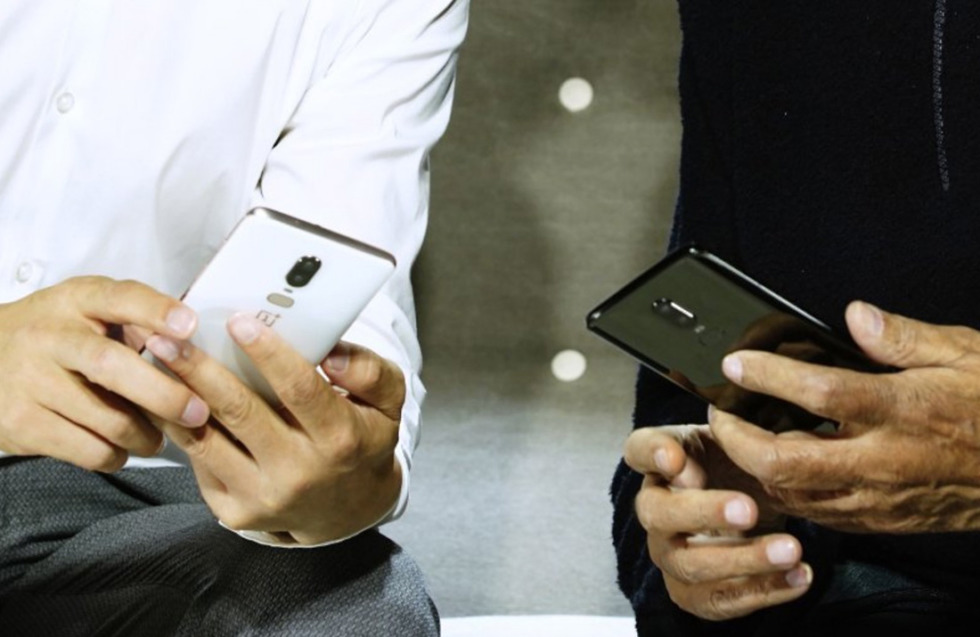 In a close-up of the phones, there is no question that this is the OnePlus 6. The backside designs match up to this leak and this one, as well as others we haven't bothered to post. You've got a centered dual camera housing above a fingerprint reader and the OnePlus logo. This is the first time we are seeing the white version, though.
I'm trying to think of something to add to the story here, but look, we've seen this phone a lot now. We know what we're getting. The only thing I can think to mention is that the white version looks really nice, especially if it's not all of that fingerprinty glassness of the black version. What if it's sandstone? Omg.
// @SrBachchan