We've already discussed how this has been one of the best year's for Android phone buying and we mean it. Each major Android OEM has launched a flagship worthy of your money. As a consumer, this is a good thing, unless you're out here trying to save money, then it can be pretty tough.
In this particular post, we'll outline 5 reasons why we think Google's Pixel 2 and Pixel 2 XL are worth buying. If you already read our complete review, you'll know these devices are real contenders for Phone of the Year. With them, you get an excellent camera, fast software updates, plus a whole lot more.
Here are 5 reasons the Pixel 2 and Pixel 2 XL are worth buying.
---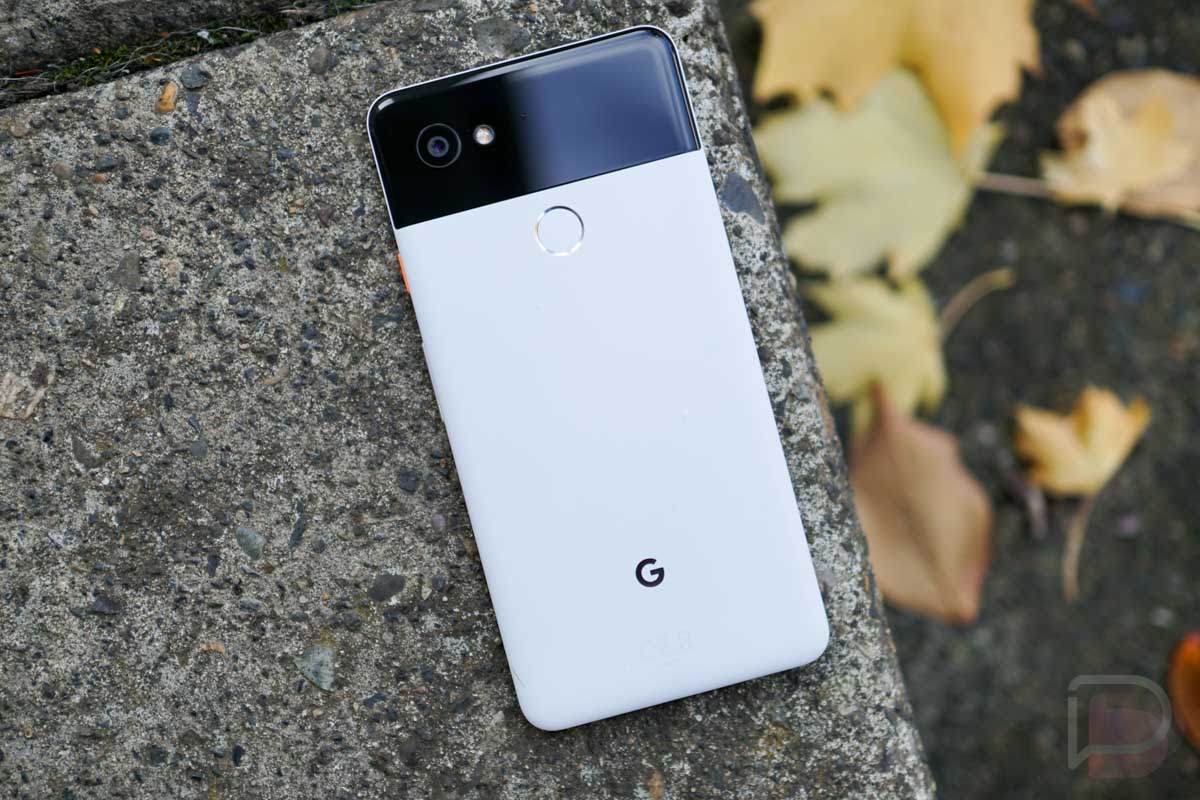 1. Camera
We can't find enough good things to say about the camera inside of the Pixel 2 and Pixel 2 XL. In shootouts against other 2017 flagship devices, the Pixel 2 proves it's a highly capable and versatile shooter, one that has me reaching for it all the time when I'm outside and in need of shot snapping. Whether you're in a dark environment or have sunlight blazing down, I've found that the Pixel 2's camera performs well in nearly any circumstance.
Obviously, the rear-facing 12.2MP camera sensor itself has a lot to do with its capability, but Google's image processing almost seems unmatched at this time. Let's take Portrait Mode as a quick example. From what I've seen, the Pixel 2 dominates this widely-used mode, even beating out the Apple iPhone X in side-by-side testing. In most shots, not just those in Portrait, color accuracy is retained, exposure levels are nearly perfect, and noise is very limited.
Portrait Mode Off vs. Portrait Mode On
If you'd you like to see more sample shots from the Pixel 2, check out the aforementioned shootout (linked above) or our complete review. We really dive into the cameras and can assure you that they are the real deal.
2. Software Experience and Updates
As a reviewer of smartphones, I am constantly jumping from custom OEM skin to skin, and each year, the hardest one to put down is Google's. Now, you may think that the Pixel 2 and 2 XL are running what is essentially stock Android, and while you could label it as that, it's really not stock at all. Google has tweaked vanilla Android very much so on these phones, creating a feature rich experience that won't ever have you missing Samsung or LG's user interface.
Whether it's the Now Playing feature that identifies background music and displays it on your lock screen, Google Lens, Active Edge, or any number of the custom additions we outlined in our complete review, the latest Pixel phones feel like complete packages from Google.
And speaking of "from Google," now would be a good time to highlight the updates for this phone. When you buy a Pixel, worrying about receiving updates is never a care, because you know they will come in a timely manner and directly from Google. According to them, these phones will have 3 years of major OS upgrades, which means at some point, the Pixel 2 and Pixel 2 XL will run Android R. If you want a phone that's going to last, these seem like a good choice.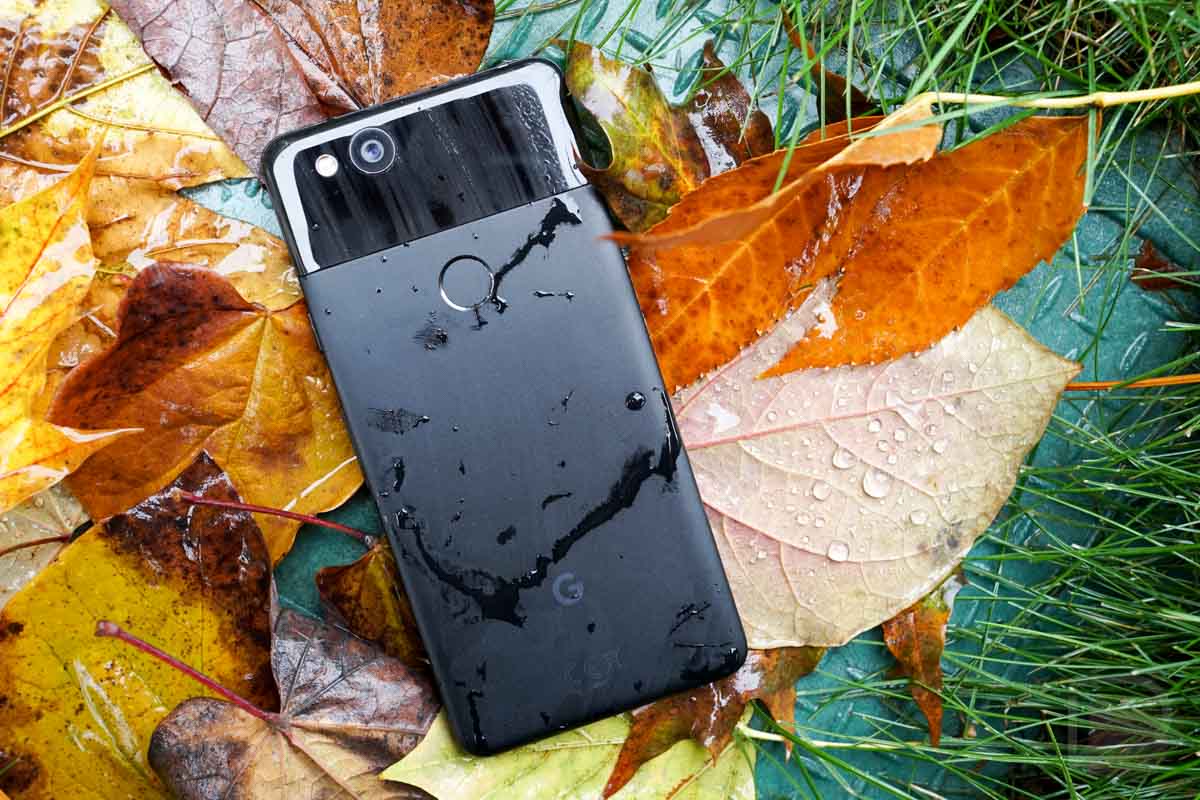 3. Pixels With Water Resistance
It took quite a while, but at long last, the Pixel phones from Google sport IP67 water and dust resistance. Now I know some of you don't appreciate water resistance as much as us, but once you have it, it's hard to look at phones that don't have it the same way. It's like an additional layer of protection from the B.S. that we call everyday life. You never plan on dropping your phone in the toilet, it just happens. You don't mean to spill that glass of water on your phone, it just happens.
It's easy to not recognize its importance until it's too late, so the fact that these phones feature IP67 is a major bonus that hopefully you never have to benefit from.
4. Size Options, Same Features
Unlike other companies, where some features are withheld for the larger of two devices, the feature list for the Pixel 2 and Pixel 2 XL is the exact same. Everything you find on the larger Pixel 2 XL can be found on the Pixel 2, making your choice as the consumer come down purely to size. Do you want a bigger display? Then get the 2 XL. Do you want something that fits more comfortably in your hand? Get the Pixel 2. The point is, regardless of which phone you choose, you're not missing out on anything and I think that's the best method of showing you're a buyer-friendly phone maker.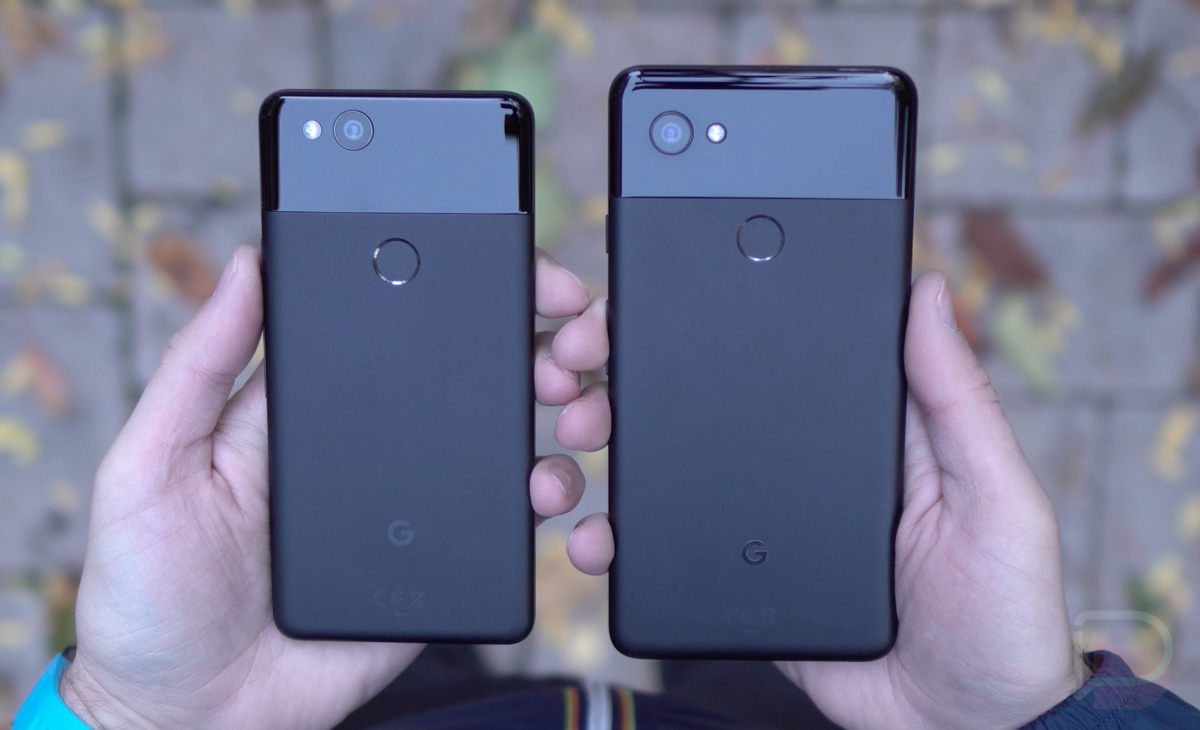 5. This Hardware is Nice
We've been fortunate to have both the Pixel 2 and 2 XL in the office, and in terms of smartphone hardware, this is some of Google's best. Last year the phones had a very metallic feel, but this year, the hardware reminds me very much of the HTC-made One X from a few years back. While that phone was mostly matte plastic and these are metal, that same type of textured, somewhat grippy feel is on these devices. The Black models have a more coarse feel than the White found on the 2 XL, which comes off as more smooth and slippery to the touch. As for which one you'd enjoy, that's a personal preference, but I think both are phenomenal to hold and use.
Speaking purely about the Pixel 2 XL, which is currently my daily driver, the phone is just cool to look at and to hold. The curved front glass grows on your very quickly, and even though it comes with a very large 6.0″ display, it never seems overwhelming in terms of size. And thanks to the design, you get minimal amount of bezels on this phone, as well as dual front-facing speakers. While you do get front-facing speakers on the smaller Pixel 2, too, the bezels are quite a bit larger.
If you haven't yet, I'd highly recommend heading to somewhere that these devices are on display and getting them in your hand. Seeing is believing, so don't just take my word for it.
---
Considering another phone? Feel free to take a look back at 5 reasons to buy other phones, like the Galaxy Note 8, HTC U11, or LG V30 in previous installments of this ongoing series.