Since the V10, we have referred to LG's V series as the "stuff and things" lineup. The reason for this is LG's inclusion of pretty much everything you can pack into a smartphone. There were secondary displays, dual selfie cameras, high-end DACs to please the audiophiles, Dura Guard steel frames and rubber textures, and plenty more. There seemed to be everything, so calling it stuff and things made sense to us and I must insist that it was never meant as a negative.
For the V30, not much has changed in terms of what's being included and highlighted, but once you see this phone in person and hold it in your hand, all would-be jokes go right out the door. As you'll see, we can't possibly speak ill of this device, even if it's the epitome of stuff and things.
What has us so in love with the V30, you may ask? Let's find out.
This is our LG V30 review.
---
The Good
Specs
Basically matching all other 2017 flagships, the V30 ships with a great list of specs. The phone features a 6″ Quad HD+ FullVision POLED  display (2880×1440, 18:9, 538ppi), Snapdragon 835 processor, 64GB (V30) / 128GB (V30+) of storage, expandable storage with support up to 2TB, 4GB RAM, 16MP (f/1.6, 71°) + 13MP wide-angle (f/1.9, 120°) rear-facing cameras, 3300mAh non-removable battery (wireless charging supported), an IP68 rating, Bluetooth 5.0, fingerprint reader, and Android 7.1.2 "Nougat."
This phone has all of the 2017 specifications you'd expect from a flagship device, but you'll notice that there is no secondary ticker display, once a staple for the V series, as well as no dual selfie cameras. Thank you, LG, for realizing that is completely unnecessary for most people.
Basically, what you have here is a solid phone, equipped with everything you should need, with no extra "gimmicky" add-ons. You could even call this barebones compared to past V devices, but this device is far from barebones.
Hardware and Design
The most striking change from last year's V20 to this year's V30 is the overall design. This year's model is somewhat breathtaking, proving that LG can stand right alongside Samsung, Apple, and other smartphone makers in the hardware design department. It has the smooth glass on back and front, cool to the touch metal around its edges, plus the front FullVision display that has hardly any bezel surrounding it. Believe me, when you throw this thing on the table, you'll have plenty of folks asking about it. It's a real head turner.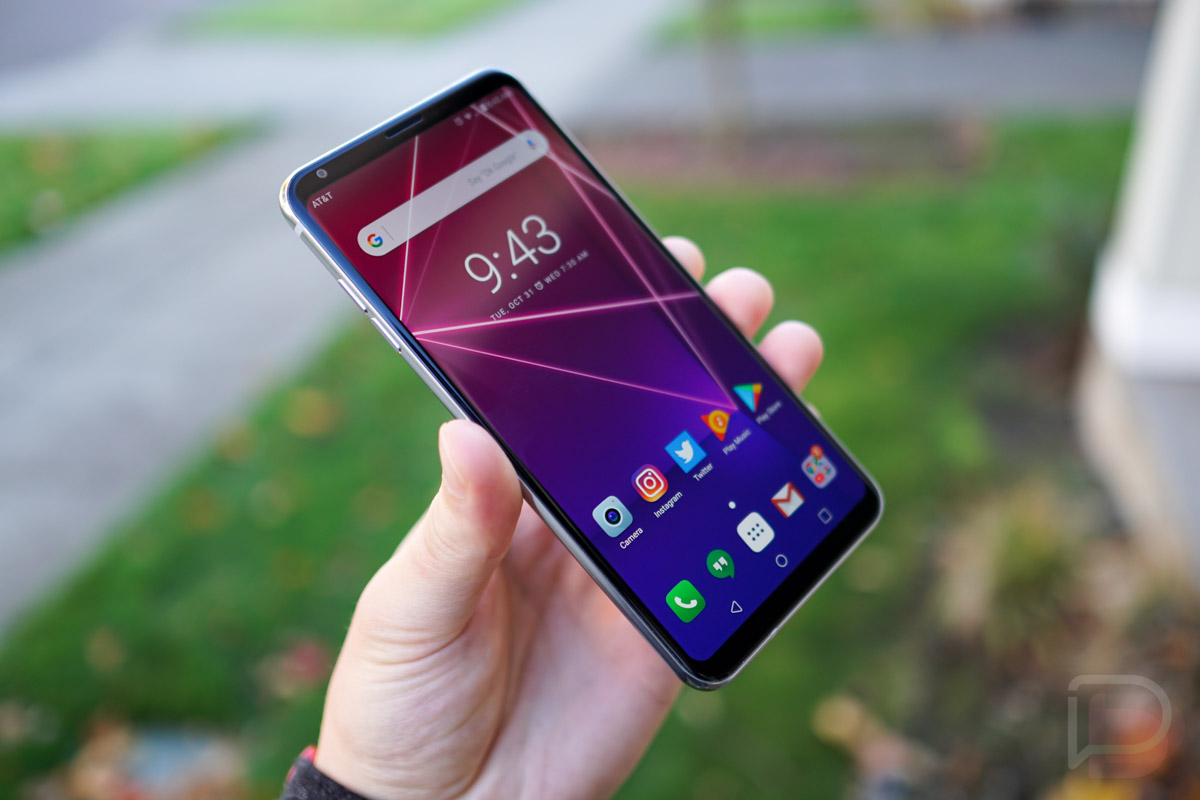 Even with the 6″ display, the lack of bezels makes the device easy to hold in one hand. Way back when, some folks would be turned off by the idea of a phablet, but with hardware looking the way it does now, the category itself seems pretty dead. I mean, here we are with massive displays and we're not complaining whatsoever because fitting them in our pocket is no longer a seam ripper.
Looking at the broader picture, the LG G6 from earlier this year was a great step forward in the design department for LG, but the V30 puts that device to shame in terms of hardware. You may have already heard Kellen and I say this on the Droid Life Show or Twitter, but the V30 is LG's best hardware yet. If this is the road it continues to travel on in 2018, we're stoked.
Display
The LG V30's display is good. There, I said it and you won't hear any complaints or hyperbole from me. This 6″ POLED display, basically the same you'll find in the Pixel 2 XL, is really nice. While you will see the same "blue tint" effect when looking at the display from an angle, any type of screen burn-in is something I have yet to really come across in a noticeable way.
If you need the complete spec rundown on this thing, you have a 18:9 (2:1) aspect ratio, with QHD+ resolution (2880×1440) equating to a PPI of 538. If you want to do your mobile VR stuff on here, and this thing is Daydream compatible, you should be good.
From what I can tell, the first thing I noticed when switching to the V30 from the smaller Pixel 2 is the color saturation. I don't know anymore if this is a good thing or bad thing, but to my eye, the colors really do seem to pop off the screen in some cases. Under the settings menu, resolution tweaks can be made (Low, Medium, High), as well as profiles for "Screen Color." In here, there are options for movies, photos, web browsing, and even a custom setting that lets you customize RGB values and color temperature. My hunch is that most normal buyers won't be diving into here, but it's there for those who want it.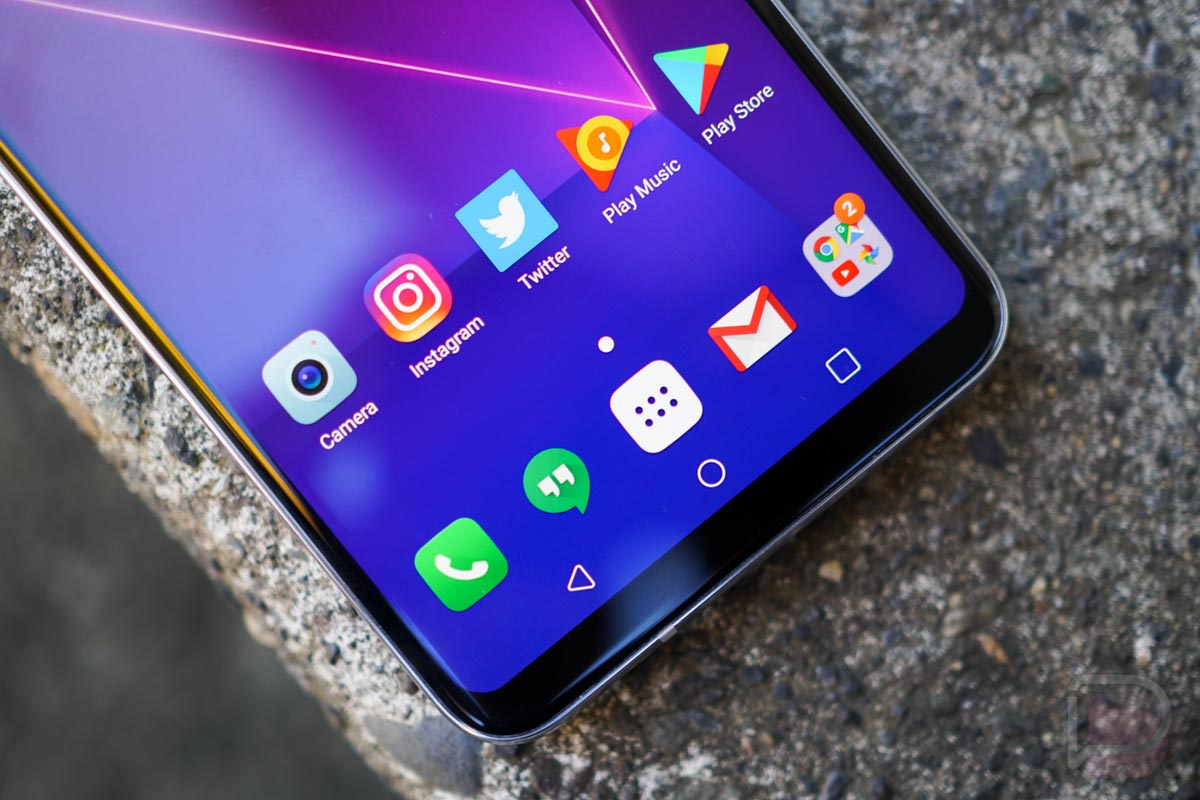 With Google's display drama happening, I'm not quite comfortable on asserting my opinion on whether loads of saturation is awesome, but for the most part, I do enjoy the way this display looks. The videos I watch look good and the games I play look good. Does anything else really matter? To me, they don't, because I'm not on here editing photos in Lightroom or compiling footage in Final Cut for a video review. I'm here playing games, scrolling through Instagram, Twitter, and that's about it. For my needs, this display suits me very well and I haven't come across any deal breaker OLED issues that others have talked about.
To sum up the display, if you are actually worried that it's bad or are on the fence because you just don't know, I'm fine in telling you that it looks completely fine to my eyes.
Camera
The back of the LG V30 sports two cameras, a 16MP (f/1.6, 71°, OIS) shooter and a 13MP wide-angle (f/1.9, 120°) shooter. It's a similar setup to the one found on the G6 from earlier this year, which we found to be very versatile. From my time with this phone, I'd say these are very good cameras, probably LG's best. Having used all of this year's great smartphone cameras, it's sort of a tossup with which one you would prefer, because each really does certain things very well.
For the LG V30, having the ability to quickly switch between a standard and wide-angle shot can be very useful, as well as the loads of software tweaks LG throws in. There is a Manual photo and video mode, Cine Video mode, Time Lapse, Slo-mo, Food, 360 Panorama, plus a whole lot more. LG really markets the V30 as having one of the best cameras out there, and for the most part, I wouldn't exactly argue that.
One mode in particular that LG touts quite highly is the Cine Video mode. With it, you dive into a video shoot, with loads of different preset filters at your disposal. If you're shooting a scene at night, you can opt for the Thriller setting or Noir, but if you're in daylight, you can opt for something a bit happier looking such as Scenery and Romantic Comedy. Each setting can be tweaked with a vignette and strength dial, but also, LG built in a really helpful zoom feature that steadies any wide and tight adjustments you make while filming. If shooting a few home-made movies is on your agenda, Cine Video is pretty slick.
While I think the Pixel 2 is bit better at capturing the most life-like shots, the V30's software versatility makes it much more useful in some use cases. For example, I can't control shutter speed with the Google Camera app for longer or shorter exposures. I love tinkering with things like this, so having that extra functionality is nice. Basically, the Pixel 2 is probably the best point and shoot camera out there, but if you want something with a bit more depth, the V30 is a great choice.
If you missed our flagship camera shootout, go check that out here.
Here are some samples.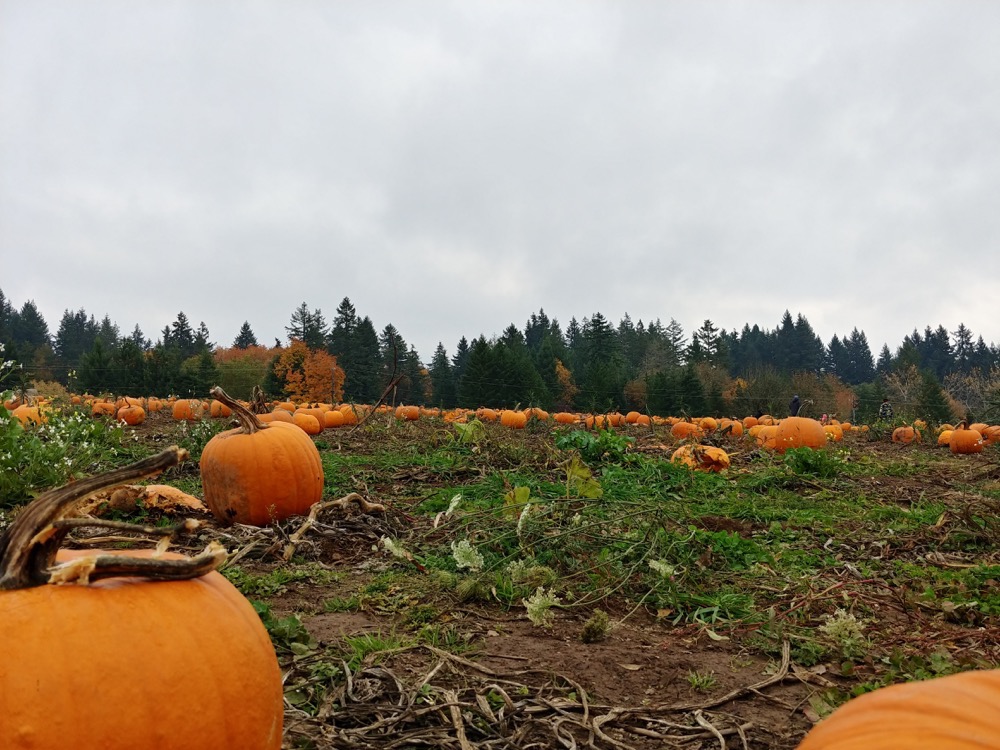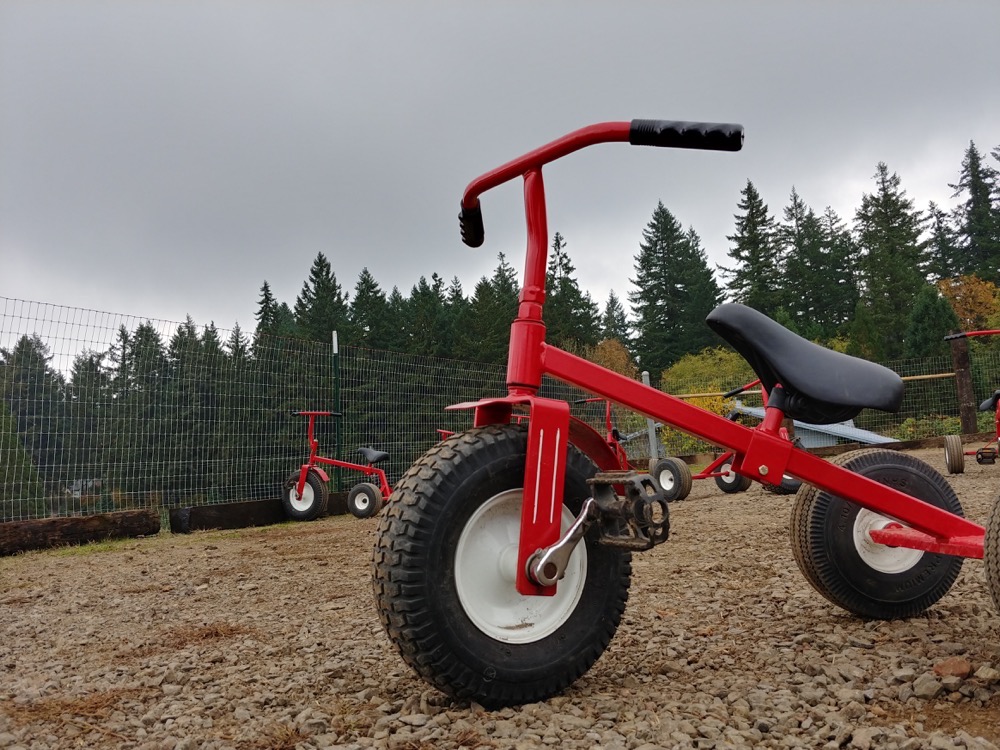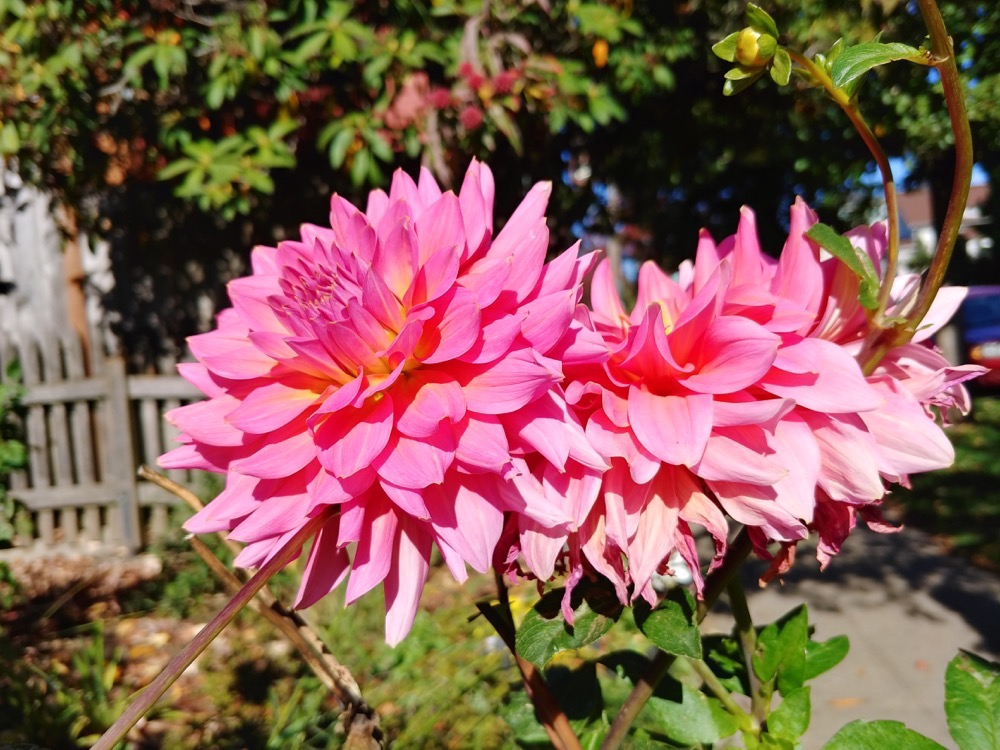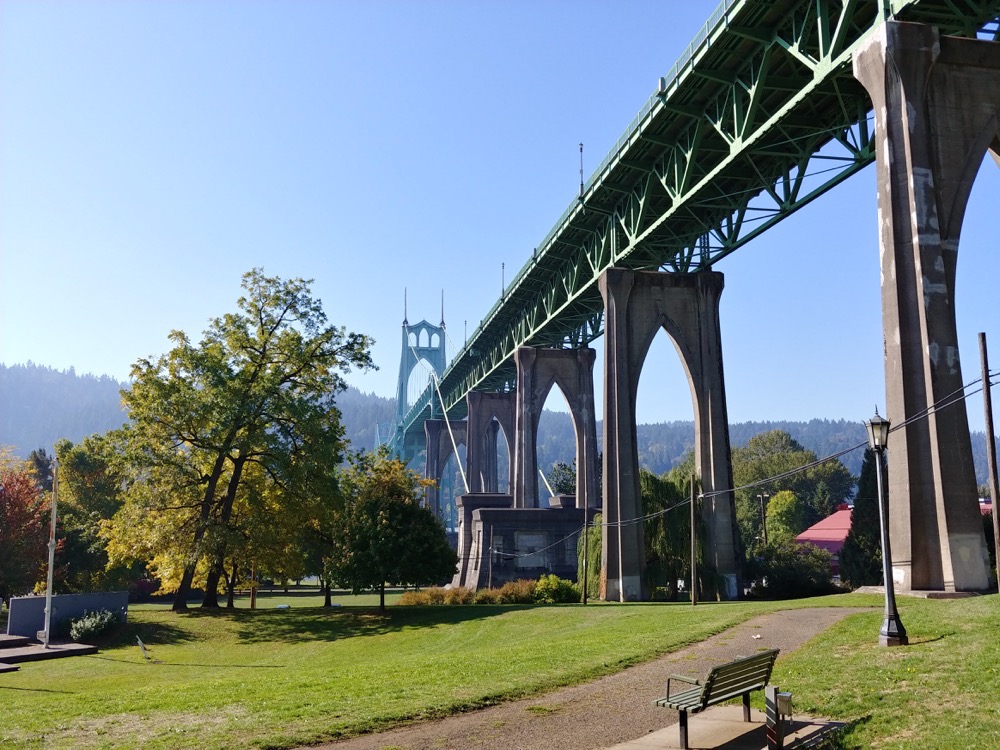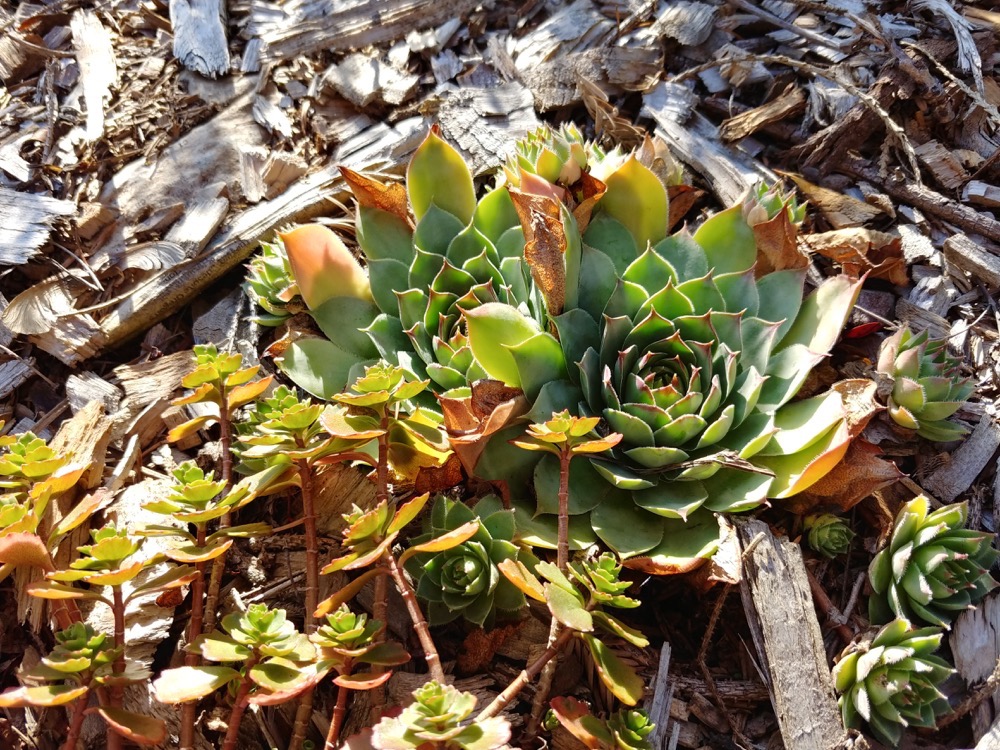 Battery
Inside the V30 is a non-removable 3,300mAh battery, which may sound kinda small for this phone's dimensions, but battery life has been great for me. My typical day is about 7:30AM to 11PM or so, and on each day, I was making it through all of that with 4+ hours of screen on time. That's basically my average, so the fact that I wasn't having to find a charger during the day is a very good sign.
If you do need more juice, the phone support both wireless charging and Quick Charging, so you can get plenty of juice in no time at all.
That Quad DAC, Tho
Inside every smartphone you will find a DAC, short for digital-to-analog converter. On the V30, LG kicks it up a notch, equipping an additional DAC (four DACs actually, hence the "quad") chip, built in to help provide a better listening experience when you're cranking the tunes.
What does this thing even do, you ask? Well, according to LG, this Quad DAC should provide cleaner sound, but the issue is, you will only benefit from it should you be plugged in with headphones. It doesn't work wirelessly over Bluetooth and the single bottom-firing speaker surely isn't making use of this fancy audio tech.
Inside of the settings menu under the Sound category, you'll see a simple On/Off switch for the Quad DAC. When enabled (defaults to On when headphones are plugged in), there are more settings to tweak, such as options for a digital filter (changes pre and post-ringing of the impulse response), sound presets (bass, enhanced, live, etc.), and balancers for right and left. From my testing, the best setup for a "clean" sound is the filter set to "Sharp," the preset dialed in at "Enhanced," then your balance cranked to the right on both sides.
The point is, if you take your music listening seriously, then the V30 will surely make you happy. You won't find more control over what you're hearing than you will on this phone.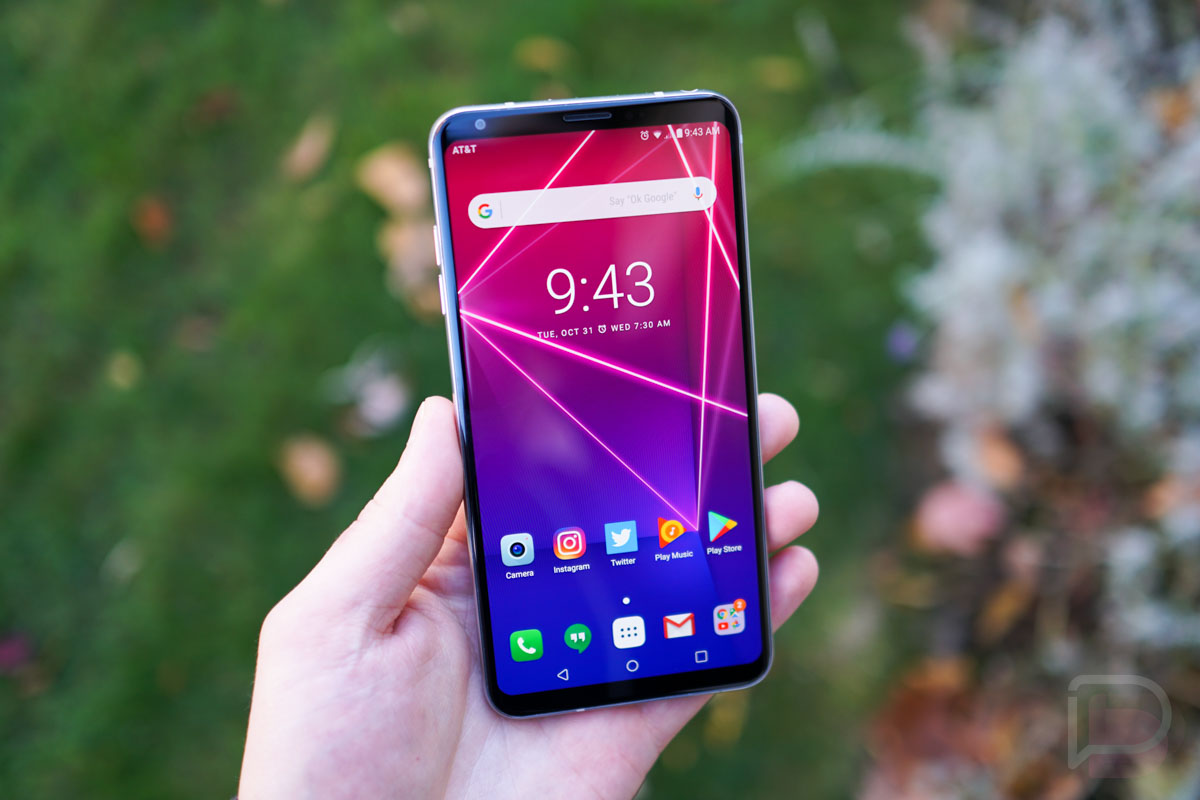 Somewhere in the Middle
---
Software and Performance
The V30 is a good indication that LG is still trying to figure out what it wants to do with its software. While the hardware is fantastic, that really is only a portion of the overall experience, and sadly, the software isn't quite as awesome. Is it really, really bad? By no means at all, but it still needs some work.
Last year on the G5 and V20, things were pretty rough with LG's custom skin, but things are getting better. The G6 had a much improved skin, performing well in day-to-day usage. From my time, the V30 builds upon that, and really, I'd even say it's completely usable if you're fine with running a custom launcher and some icon packs. If it's just the color of the UI you don't like, LG does offer a theme option, but beware, it's not available on all carrier variants from what we can tell. It works great on my AT&T unit, though.
For the first few days, the performance of the device seemed great, but after that, things did slow down from time to time when diving in and out of apps. There's that weird sluggish, stutter effect you feel when opening apps or closing them that a quick reboot tends to fix. This just isn't an issue I have on phones like the Pixel 2, so when switching from buttery smooth Android to a custom skin, it has been sort of frustrating.
There are also little tweaks to the pre-installed launcher that I'm not a huge fan of. For example, the launcher defaults to a layout that has no app drawer. Thankfully, you can enable one in the settings. Another example is folders. When you add more than 9 icons to a folder, it switches to pages, instead of just making the folder window bigger. It's a little thing, yet I just don't care for it, so I found myself dying to install Nova Launcher as quickly as possible.
Not all of LG's tweaks are bad, though. This phone still has KnockOn, which lets you tap on the display to turn it on and off, as well as a GIF Capture mode that lets you quickly make your own GIFs. For example, if you see an Instagram post that would be great as a GIF, you can select that portion of the screen via the Capture+ tool in the notification pulldown, hit the record button, then share the GIF to wherever you'd like. It's a fun, easy to use tool for all of us awesomely-hip millennials.
Now, because this phone launched later in the year, my hope is that a timely upgrade to Android 8.0+ "Oreo" can really help a few of these small things. As for LG and its software upgrade timeline, we have no clue when Oreo may come for the V30, but I think it may be safe to assume it shouldn't take too long. Last year, the V20 launched with Nougat (the first non-Google device to launch with it), so it's kind of a downer LG didn't shoot to do the same thing on the V30. It's not the end of the world, but waiting for big updates is never something an Android user wants to worry about.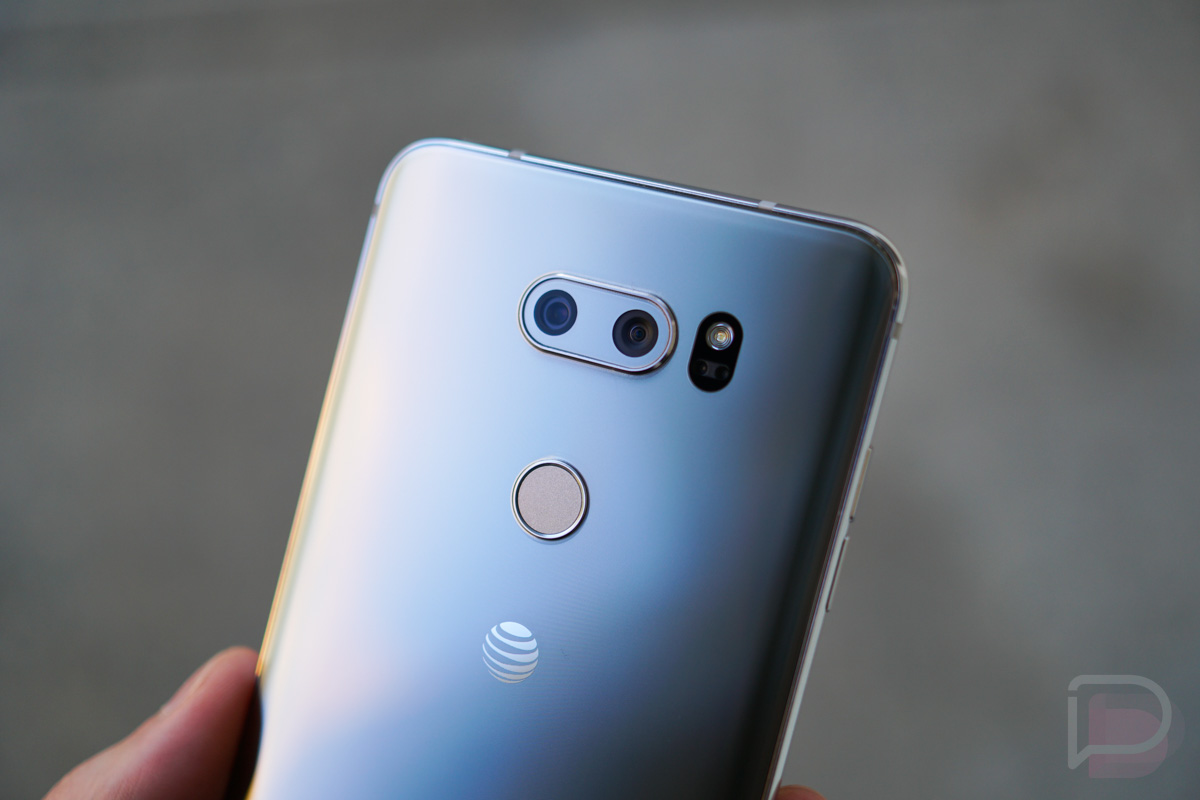 Other Notes
It Has a Headphone Jack – Is it safe to say that LG will be the last OEM to ditch headphone jacks? I could definitely see Samsung ditching them for the Galaxy S9, so I guess time will tell. For now, they're alive and well on the LG V30, which is still a plus in my book.
Girlfriend Impressions – "This is nice. I like that the back is really shiny. Is this stock Android? It's not? Oh, that's too bad."
External Speaker – The single, bottom-firing speaker isn't terrible, but it's not great. It's pretty tinny at times, really pumping out the mids and highs with few noticeable lows, but it's comparable to basically all other phones that sport a similar setup. Coming from a Pixel 2 with dual front-facing speakers, it's tough to compare in terms of overall loudness.
Availability and Price
The LG V30 is purchasable through a number of US carriers and retailers, with an unlocked model still to come. The average full retail price is about $820, depending on where you buy it from. I will take this time to say that I really hate that prices differ from place to place, but hey, that's the world we live in. The phone is available through Verizon, AT&T, T-Mobile, Sprint, US Cellular, Best Buy, and B&H. The unlocked model should be coming to Amazon and LG's own website soon, so we'll keep you posted on that.
All I can say is, I'm glad LG didn't go too crazy and charge over $900 for this device. We already have Samsung and Google competing in that area, and if LG thought they could do the same, they'd be wrong. LG's marketing game would need to be cranked up a few notches if they intended to do that, so for now, let's be thankful this awesome phone is more affordable than some others.
Videos
---
Unboxing
First 10 Things to Do
20+ Tips and Tricks
---
Gallery
---
The Verdict
This verdict would be best summed up by asking a simple question: Should you buy this phone? The answer is "Yes," if not having purely stock Android doesn't bother you at all. Everything else about the device is pretty spot on, and when you look at the whole package, plus a reasonable $800+ price, that's not bad at all.
As I've said, this is LG's best phone yet, and while it may resemble a lot of other devices on the market, it really is quite an enjoyable smartphone experience that you just can't deny. The V10 and V20 were devices I wasn't even interested in using, but for the V30 to just bust down the doors and impress me this much, that's really saying something.
Go check it out, you won't be disappointed.