We knew that the Android 8.1 Developer Preview was on the way, but we didn't think it would be here this quickly. And yep, it did just show up!
This latest Android Oreo build is available for the Pixel 2 XL, Pixel 2, Pixel XL, Pixel, Pixel C, Nexus 6P, and Nexus 5X. All builds are OPP5.170921.005. Again, this is Android 8.1 and is only in developer preview at the moment. As of right now, we have both factory image and OTA files for each device.
The schedule for this Android 8.1 Developer Preview looks like an initial release now followed by another preview in mid-November before the final, stable build arrives in December.
Since this is a developer preview and the first release of it, you should expect some bugs. Google says that there could be various stability issues and that some apps may not  function properly (including Google apps). To read the full set of release notes before proceeding, head here.
To see what's new in this Android 8.1 DP, we've got a brief write-up here.
The preview site also mentions that you should be able to enroll in the Android Beta Program if you want the update. You can sign-up for that here.
UPDATE 10/26: Now live on the beta track!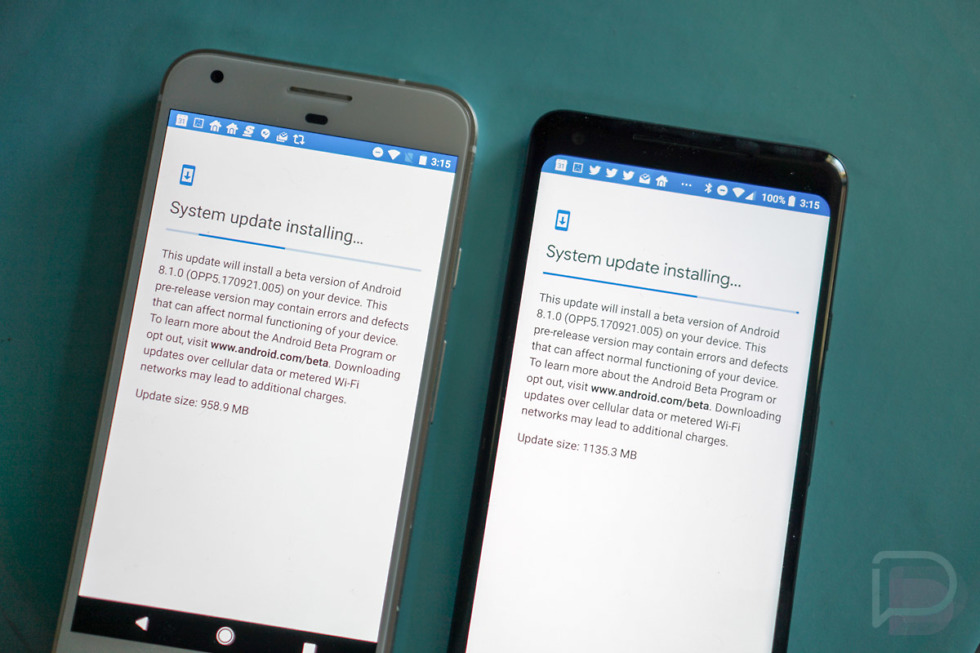 NOTE: At this time, we aren't seeing Pixel 2 devices as eligible for the Android Beta. My guess, that'll change here in a few minutes.
If the beta isn't pushing through you want to get busy manually, you can grab each image or OTA file at the links below. For instructions on how to flash a factory image, here you go. For instructions on how to flash an OTA .zip file, here you go.
Links: