Motorola announced special editions of its already-solid Moto G5 line today. The new phones are the Moto G5S and Moto G5S Plus. Both will eventually arrive in the US (this Fall), but are targeted internationally at the moment.
So how do these "special" versions compare to the originals? Well, they have been given subtle upgrades throughout. The regular Moto G5S now has a 5.2-inch FHD display, 3000mAh battery, 3GB RAM, and 16MP rear camera. It still runs the Snapdragon 430 with fingerprint reader, and comes in grey or gold.
The Moto G5S Plus jumps up to a 5.5-inch FHD display and now has dual 13MP cameras. Outside of that, the 3000mAh battery is still there, as is the Snapdragon 625, and fingerprint reader. And that's sort of it.
They both still have aluminum bodies, a familiar design, and what should be a reasonable price. US pricing wasn't handed out today, unfortunately.
Be sure to read our Moto G5 Plus review to get a feel for these new phones.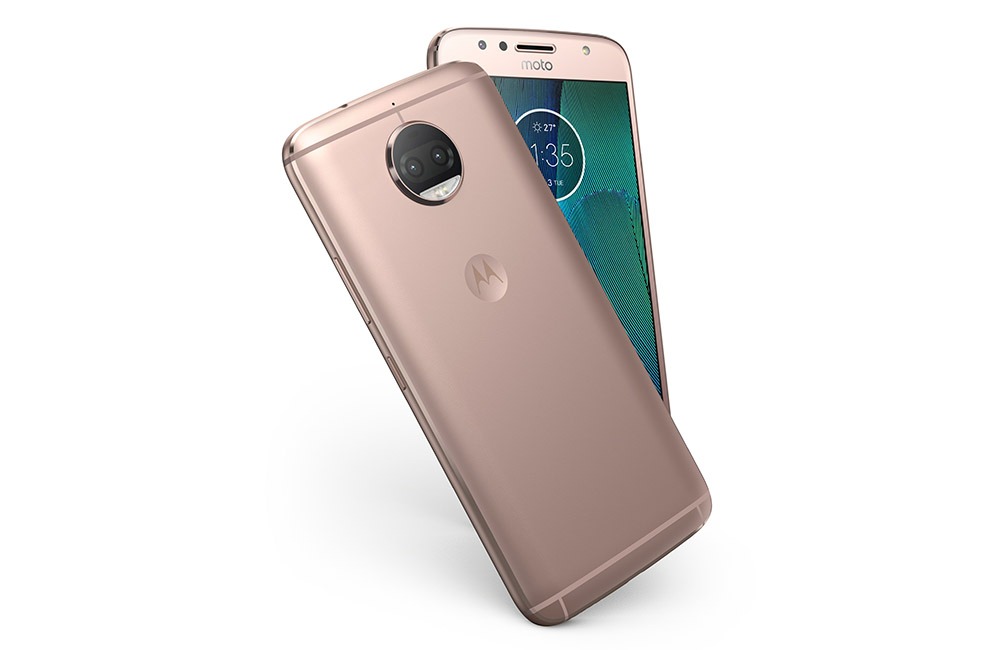 Moto G5S Plus Specs
Moto G5S
Moto G5S Plus
Display
5.2-inch FHD (1080p, 424ppi)
Gorilla Glass 3
5.5-inch FHD (1080p, 401ppi)
Gorilla Glass 3
Software
Android 7.1 Nougat
Android 7.1 Nougat
Storage
32GB
MicroSD (up to 128GB)
32 GB / 64GB
MicroSD (up to 128GB)
RAM
3GB
3 GB / 4 GB
Battery
3000mAh
TurboPower charging
3000mAh
TurboPower charging
Camera
Rear: 16MP f/2.0
Front: 5MP f/2.0
Rear: Dual 13MP f/2.0
Front: 8MP f/2.0
Processor
1.4GHz Snapdragon 430 octa-core
2.0GHz Snapdragon 625 octa-core
Size
150 x 73.5 x 9.5mm
157g
153.5 x 76.2 x 9.5mm
168g
Sensors
Fingerprint reader
Accelerometer
Gyroscope
Ambient Light
Proximity
Fingerprint reader
Accelerometer
Gyroscope
Ambient Light
Proximity
Water resistance
Water repellent coating
Water repellent coating
SIM
Nano
Nano
Connectivity
4G LTE
WiFi 802.11 a/b/g/n
Bluetooth 4.2
4G LTE
WiFi 802.11 a/b/g/n
Bluetooth 4.2
Wireless bands
GSM/GPRS/EDGE (850/900/1800/1900 MHz)
UMTS/HSPA+ (850/900/1900/2100 MHz)
4G LTE (B1, 3, 5, 7, 8, 19, 20, 28, 38, 40)
*Will update later with US info
CDMA: 850, 850+,1900MHz
GSM/GPRS/EDGE (850/900/1800/1900 MHz)
UMTS/HSPA+ (850/900/1700/1900/2100 MHz)
4G LTE (B1, 2, 3, 4, 5, 7, 8, 12, 13, 17, 25, 26, 38, 41, 66)
Colors
Lunar Grey, Fine Gold
Lunar Grey, Blush Gold
Buy Moto G5S Plus: Motorola Store
// Motorola