Here it is.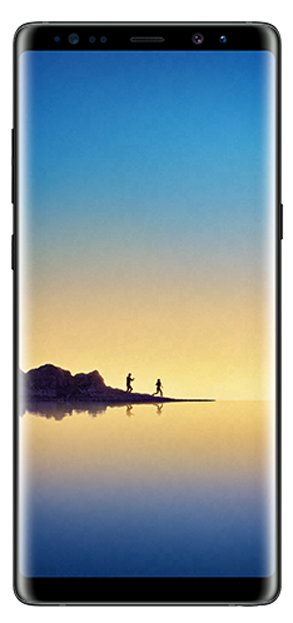 The image, as you probably guessed, comes courtesy of @evleaks who calls this the "Midnight Black" model. This more than likely is the Galaxy Note 8 (No, I'm not calling it Note8 just like we didn't call previous models Note7 or Note5. There should be a damn space, Samsung.)
The phone is very much like the Note version of the Galaxy S8 in that it's much more squared off from the S line. It's still very much an Infinity Display, though. You can also catch a slight view of the S Pen (bottom right), along with power button (right side) and combo situation with the volume and Bixby button on the left.
Thoughts?
UPDATE: And now we have even more Galaxy Note 8 pictures, this time showing all angles and the S Pen.
// @evleaks