If you somehow missed our written and video review of the OnePlus 5, allow us to quickly share a few reasons, five to be exact, why the OnePlus 5 might be a good pickup for you.
If you're looking for a device that comes packed with high-quality specs, features a great in-hand feel, plus plenty of other good qualities, it's hard to pass up a phone that is priced starting at under $500. Phones such as the OnePlus 5 really make you question the pricing of other devices, too, especially the ones that are creeping towards the $1,000 range. On paper they don't have much more than the OnePlus 5, so it's good to know all of your options before dropping a huge amount of money on something you're only using for a couple of years anyway.
Let's get into this. Here are 5 reasons the OnePlus 5 is worth buying.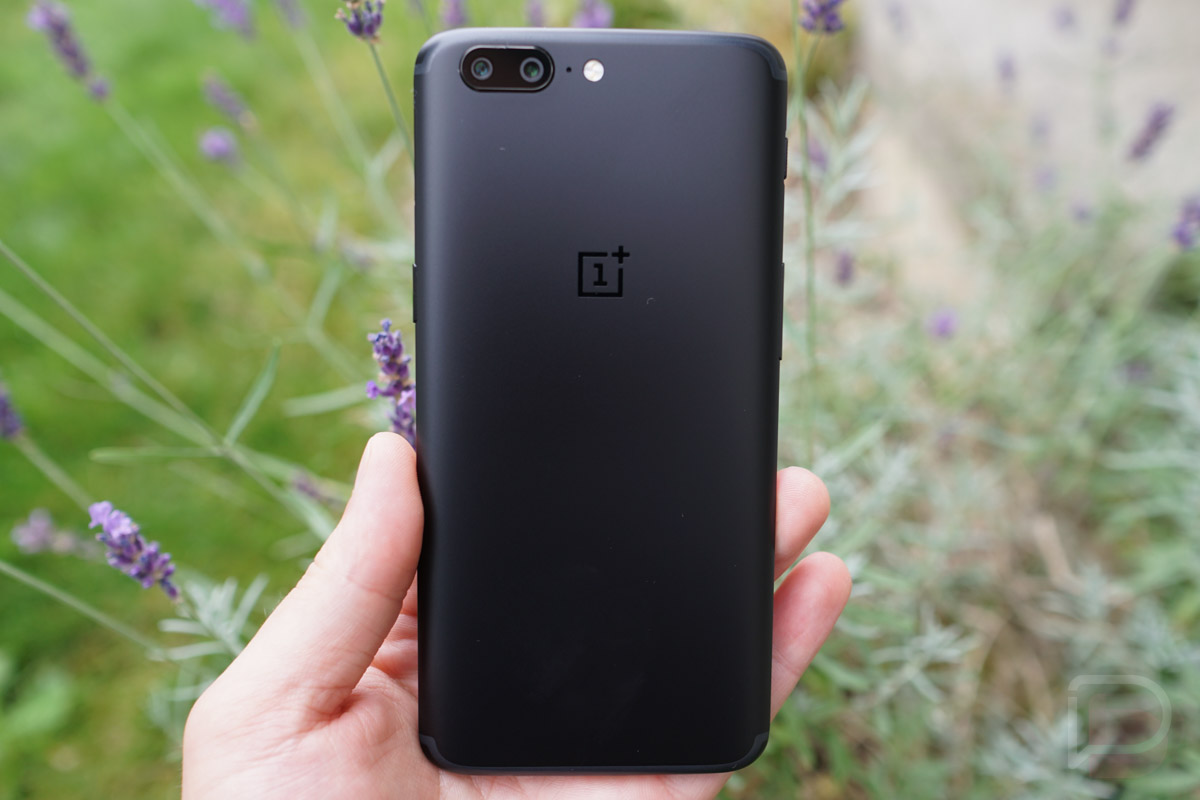 ---
1. Specs, Specs, and More Specs
For a company that doesn't seem keen on talking about specs, it sure does know how to fully load a device. Inside the OnePlus 5 is all top-tier specs, including a Snapdragon 835 processor, 6GB or 8GB RAM, dual rear-facing cameras, Dash Charging, NFC, and Bluetooth 5.0. Other specs include a 5.5″ FHD Optic AMOLED display, 64GB or 128GB storage, 3,300mAh battery, fingerprint reader, USB Type-C, and 3.5mm headphone jack, all starting at a price of $479. Sure, the prices for OnePlus devices is steadily going up, when specs like this are being packaged inside of handsome hardware, there's little room to complain.
If you're someone who directly relates the value of a phone to its specs, you may find it difficult to find a better option. Sure, there's no water resistance, but we're talking about a sub-$500 phone. It basically comes with everything else you may need, and if you opt for the 8GB RAM option, you could be essentially future-proofing your phone should the need for so much RAM become necessary. At the end of the day, it's not easy to find a phone of this caliber, with this kind of spec sheet, for such an obtainable price — that is, unless you're fine with waiting for other top flagship devices to go on sale.
2. Hardware
While the general look of the OnePlus 5 didn't evolve too much over the OnePlus 3 and 3T, it certainly feels different when you're holding it. The phone is thinner and more slick, really providing that premium feeling that I think many look for. However, if slick isn't something you desire, OnePlus has the amazing sandstone cover that adds grip and protects your phone during day-to-day usage. It's what I used the entire time of reviewing the phone.
While some may think this phone resembles others on the market, that doesn't matter much to me, provided there's only so many ways you can make a smartphone look. Point being, the hardware and its design is exceptional on the OnePlus 5, proving to me that OnePlus has matured greatly in these categories. No, OnePlus doesn't have edgeless displays yet, but not everyone enjoys those anyway, so if you were looking for more of a traditional aesthetic, the OnePlus 5 is a solid option. You've got your incredibly fast fingerprint reader on the front side, dual camera setup on back, plus a pretty loud speaker firing from the bottom. Besides the large top and bottom bezels, there isn't an aspect of this phone's design and hardware that I dislike, which is saying quite a lot for me.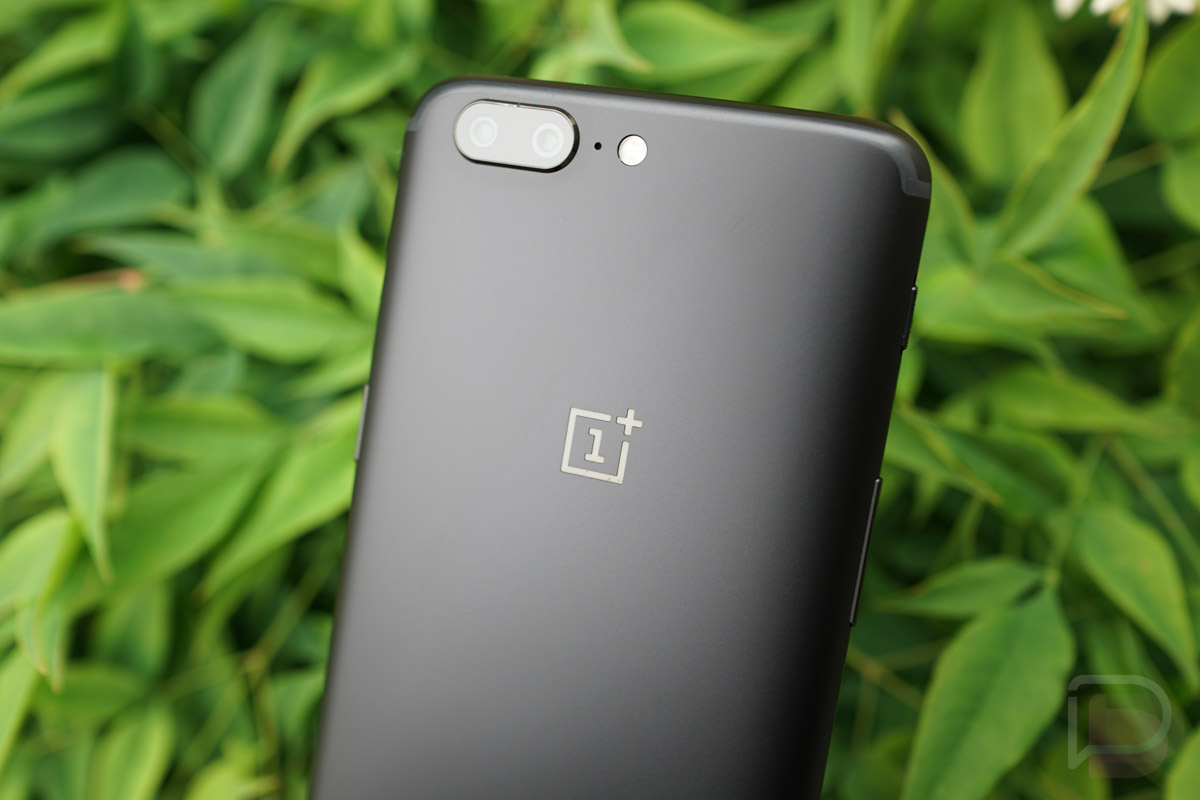 3. Battery Life
In Kellen's video review, he likened the OnePlus 5's battery life to that of the Moto Z Play. If you recall that phone, that's the one where he was getting around 2 days of solid battery life with hours of screen-on-time. He absolutely adored it, and for him to say he was pulling similar numbers on the OnePlus 5, well, that's pretty darn impressive.
Not to take away from his one words, here's an excerpt from his review where he said, "Not only will this phone get you through an entire day without worry, but OnePlus has once again included Dash Charging, which might be the best fast charging system on the planet. It takes the heat away from the phone while charging, plus it'll quick charge as you use the device."
As you can see, Kellen is a real fan of Dash Charging and the battery life on the OnePlus 5, so there's not much else I can add. However, I can provide a bit more detail in Dash Charging for those who are unfamiliar. With this, you're able to get about a day's worth of charge into your phone in a half hour, according to OnePlus. My results were similar, getting about 65% of juice in 30 minutes of charging. Kellen also mentions the ability to use your phone normally while it charges, too. For me, that's the big point, as other chargers can barely do their job properly if you're continuously using the phone while it charges. For example, if you're about to hop on a flight, need to charge, but still have emails to get through, you can rest assured that the OnePlus will charge just fine while you crank out those messages or play a few games. It also shouldn't overheat, which is another pain point for other fast charging methods on the market. To sum it up, we love Dash Charging. 
4. Software and Updates
Always one of my favorite aspects of OnePlus devices is the software, with the OnePlus 5 being no exception. What you have is basically stock Android, but with helpful tweaks made to help customize the look and certain functions. What you don't have is a bunch of bloat nonsense that will make your phone run like crap.
The phone runs OxygenOS atop Android 7.1+, with features like themes, gestures, customizable buttons, and status bar tweaks baked in. While I understand where companies like Samsung and LG are coming from with their skins, the OnePlus 5 with its software tweaks are much more of my style, which is straightforward and easy to master. I like to think about a theoretical when it comes to smartphone software. For example, if I gifted this phone to my mother, would she be able to understand it? In the case of the Galaxy S8, that'd be a no go, as there are countless things I'd have to show her (multi-window, informing her that Galaxy phones have their own app store for select applications, etc.). On the OnePlus 5, all of the different settings and options are placed right in the Settings menu, with nothing special hiding. Sure, she may not utilize all of the fancy gestures for turning on the flashlight, but if she wants them, they are easily accessible and programmable. The software just works and that's something I always tell potential phone buyers when they ask me about OnePlus phones.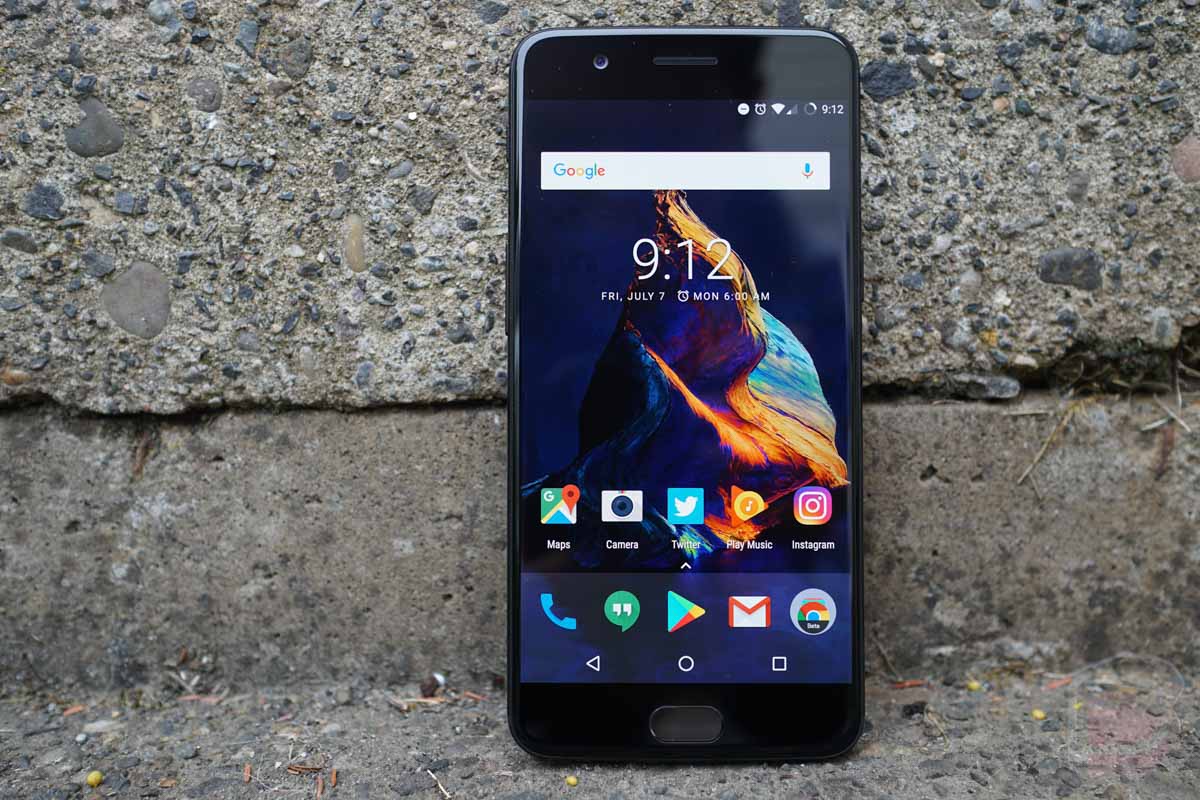 Now, I can't discuss software without bringing up device updates. Will the OnePlus 5 get updates in a timely fashion? Well, it better, as OnePlus has no reason it shouldn't be committed to delivering two solid years of software updates for the phone. OnePlus' development teams have joined to work on OxygenOS, so we have to assume this shouldn't be a problem. Quite recently, the company confirmed that the OnePlus 3 and 3T would receive Android O, so we know that the OnePlus 5 will receive that, and should also receive Android P in 2018. That's two major updates right there. Whether or not it receives Android Q is nowhere close to being known, so I won't act as if I have any knowledge about that, but it's certainly in the realm of possibility, depending completely on the timing of Google's release.
Since having the OnePlus 5, I've received three updates, so if that's any indication, I'd say OnePlus 5 owners will be happy in the update department.
5. Price and Availability
Pricing has always been a big factor for OnePlus, as the company always seems to find a price point that can get the Android community excited. And even though the OnePlus 5 is the company's most expensive phone to date (starting at $479), it's still not close to what we see from other companies like LG, Samsung, and Apple. Somehow, OnePlus is able to create great hardware and stuff it full of great specs, then deliver it a price that should be obtainable by most buyers. That's pretty darn impressive, especially when you consider that it is nowhere easy to design, manufacturer, then ship out thousands of phones across the world.
As for availability, the OnePlus 5 is sold unlocked, meaning you'll be able to run it on any GSM network in the US, but that also means no Verizon or Sprint. Does that suck? Absolutely, especially when other companies are producing phones that are unlocked and capable of running on any carrier in the US. To me, this problem likely connects to the necessary pricing OnePlus needs to reach in order to keep its base of fans happy. The same goes for some of the design and spec choices the company uses. There's likely no way the company can provide a universally unlocked device with water resistance and no bezels without attaching a higher price tag, so choices are weighed and decisions are made. If you are on Verizon, it's not like you don't have good Android choices, though, so don't take it too badly.
Buy OnePlus 5: OnePlus Website
---
Considering another phone? Feel free to take a look back at 5 reasons to buy other phones, like the Galaxy S8, LG G6, or Pixel in previous installments of this ongoing series.