In 2016, we declared the OnePlus 3T as the Phone of the Year. To us, it was a complete package, coupled with a price that isn't too extreme for most smartphone buyers. Sure, it had its drawbacks, but there was plenty to love, too. Now, in 2017, OnePlus has taken feedback as it always does, focused on a few points in particular, and has released the OnePlus 5.
Does it live up to the hype? Is this the year we see a back-to-back Phone of the Year awarded? That's what we're here to find out, so let's get to it.
This is our OnePlus 5 review.
OnePlus 5 Review
---
The Good
---
Specs
For a company that comes out and says specs don't make a phone great, they sure do pack in the heat in an attempt to get people excited. On paper, this thing is a beast, featuring an optional 8GB RAM + 128GB storage (or 6GB + 64GB), dual rear-facing cameras (20MP + 16MP), 5.5″ FHD Optic AMOLED display (1080p, 401ppi, 16:9), NFC, fingerprint reader, USB Type C, Snapdragon 835 processor, and plenty of other stuff to get us Android nerds pumped up. If you want the full list of specs, we got that info right here.
On the downside for specs, this phone is missing something that many other flagships have in 2017, that being water resistance. I mean, pretty much every phone has this now; even HTC devices. I understand that OnePlus can't put everything into this phone because they need to keep the price down, but even slight water resistance would have been appreciated. Heck, I'd pay an extra $50-75 for that, and I'm sure I'm not the only one. Beyond that, you can't complain about too much in terms of specs. This phone pretty much has it all.
Hardware
At a quick glance, especially if you use a cover, the OnePlus 5 looks identical to last year's OnePlus 3T. If you shed the cover, though, you will see minor changes to the design — changes that I very much like. The phone is slim, resting well in the hand, but its cool metallic feeling is smooth and refined. The backside has a subtle curve to it, bringing the word "elegant" to my head. This hardware and build is impressive from a still young manufacturer, but its not very surprising from OnePlus; they've always taken design seriously.
While I think the phone is gorgeous, it does seem rather plain when you look at the iteration from last year's phone to this. It's really only a slight change to the overall feel and look (dual cameras this year), but the frontside is as identical as you can get. Not to say the front is bad, but it just seems that OnePlus didn't want to fix something that wasn't broken. We have phones with extremely thin bezels in 2017, so I would have looked to see more effort made to introduce an overhauled front. We've heard OnePlus discuss this, so my guess would be that we can expect a radical change in 2018.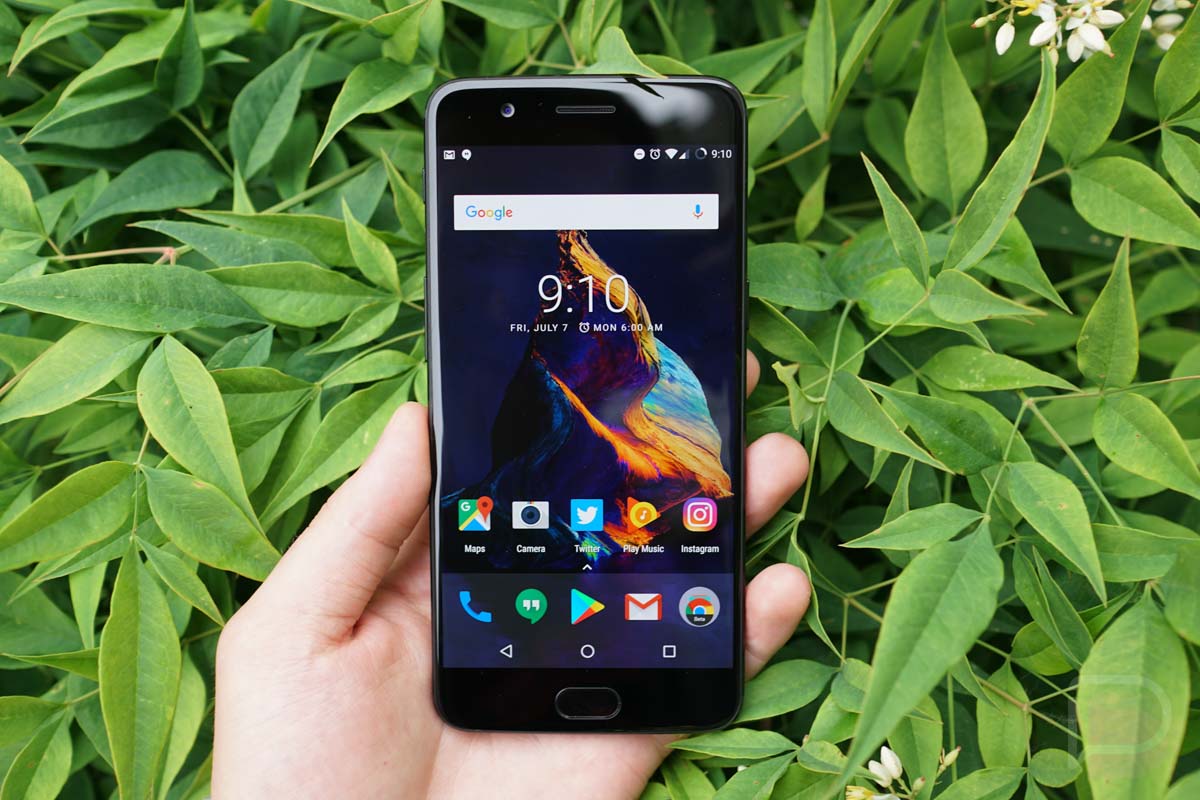 One hardware piece on this device that you won't find on any other Android device is the Alert Slider. I said it years ago and I'll say it again, EVERY phone needs this. Being able to quickly toggle through notification settings is genius, so I'm shocked no one else has jumped on this. I mean, iPhone devices have had it forever, so you'd think Android OEMs would take the hint — people like the slider.
Software
One of the aspects I've always enjoyed about OnePlus' software is the the less is more approach. OxygenOS (on top of Android Nougat) is basically what you'd find on a Nexus or Pixel device, but with a few tweakable things baked in. For example, you can switch between on-screen or physical buttons, changeup the battery status icon, or change up the theme of the device. It's small stuff, but I'd rather have these few options and essentially what is stock Android than TouchWiz and all of the bloat that is associated with it.
Like past OnePlus devices, gestures are also baked in, such as the "V" to turn on the flashlight, "O" to open the camera, and three-finger swipes to take a screenshot. Users can display their network speed in the status bar, access an icon manager, and the OnePlus launcher has even been updated to reflect that of the Pixel devices. It's pretty sweet.
When OnePlus announced this phone, they mentioned the amount of RAM and other tweaks they made to make the software smooth. For the most part, it certainly feels that they did a good job in this category. I can switch through apps pretty quick, and memory management doesn't seem too strict when it comes to auto-closing apps. I'm still hesitant to say all phones need 8GB RAM, but I suppose if all phones would be smooth like the OnePlus 5, it's something to consider.
Somewhere in the Middle
---
Display
This year's display is the same 5.5″ FHD Optic AMOLED we've had in previous generations, but with Gorilla Glass 5 protecting it from scratches and scrapes. There's certainly nothing wrong with FHD, but at what point will OnePlus decide to make the jump to QHD? If the company wants to add VR functionality (I hear Daydream and VR is all the rage these days), a higher resolution will be necessary. Then there's also that Snapdragon 835 basically going to waste on a 1080p panel. That chipset is capable of pushing a lot of pixel power, and with prices continuing to go up and up year after year, there's really no reason not to source QHD panels from another company and include them. Oh, speaking of which, this would be a good time for a prediction. Next year, 2018, the OnePlus 6 will cost $599 (starting) and come with QHD. You heard it here first, folks. Again, that's just a prediction.
Battery
If you've already watched Kellen's video review, you'll notice this is an area we differ a bit. While he says he got crazy good life with, like, 6+ hours of screen on time, my experience was average to sometimes below average. Unlike him, I used AT&T for the majority of my use, simply because I was traveling to an area that T-Mobile does not support. On AT&T, I was running out of juice around 8-9PM, sometimes later. It depended heavily on how much I was gaming, which I've been doing quite a bit of.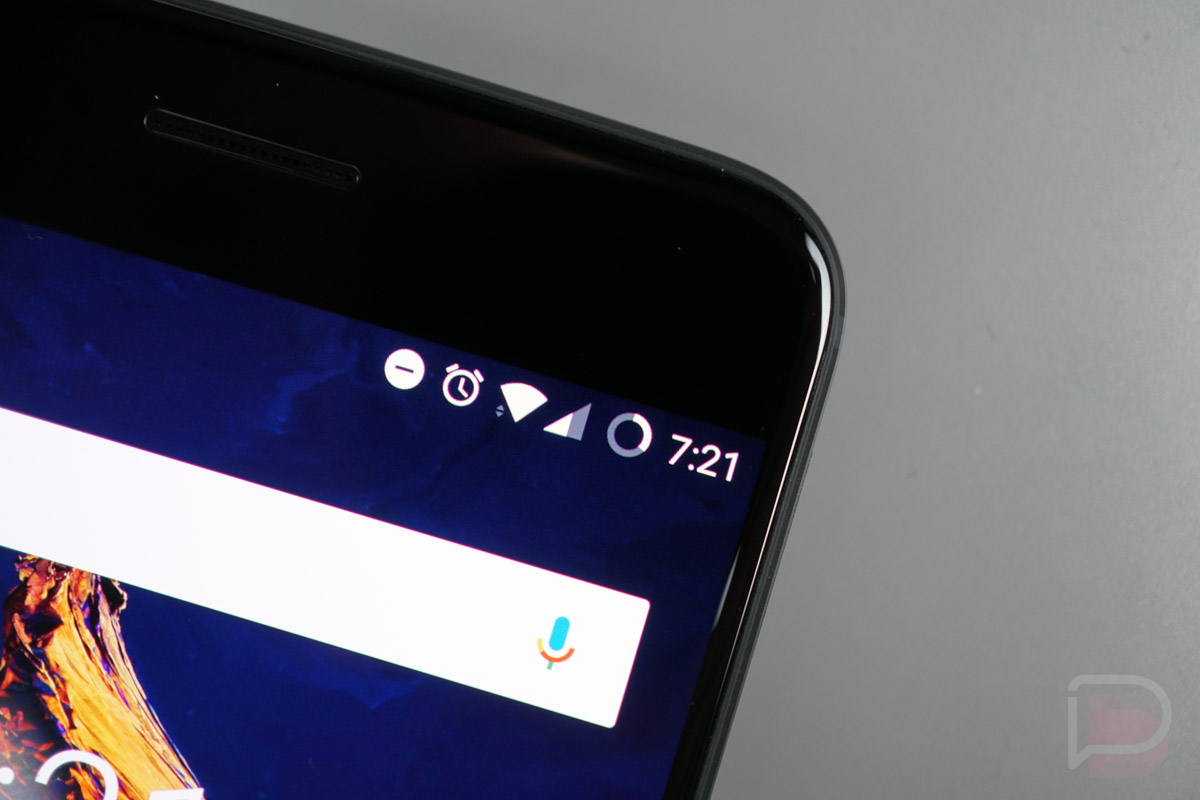 Five of the days I was using the device, my usage was very sporadic, and I didn't have the phone on me much. That led to better battery life, but didn't quite help me determine just how good the battery is. At least from what I can tell, if you have the choice, opt to have the best cell signal you can, which will help greaten your battery life.
On the upside, Dash Charge seems to only get better with each iteration. I love it. You plug the phone in and 15 minutes later you're at 50%+ of juice. It's incredibly clutch, especially if you're a gamer like me.
Availability and Price
As you'd expect, just like every other device from this company, don't expect to find it at your local carrier store. If you want the OnePlus 5, you'll have to go through the company's online shop, starting at $479. That's the 6GB model. For $539, you can get the 8GB model, but I'm under the impression that 8GB is just overkill these days. Maybe in a year or two we'll need 8GB, but right now? Seems unnecessary, but that's just me.
While you won't find it in a store, there is one good thing happening at this moment — you can actually buy the phone. In past years, the phones from OnePlus would be sold out and no one would have any good clue when they'd be available, but with the OnePlus 5, that seems to have changed. Good job, OnePlus.
This would also be a good time to discuss the pricing scheme OnePlus has going on. The first OnePlus phone cost $299 and had a lot of excitement surrounding it, partly thanks to that amazing prize. OnePlus was able to deliver solidly built hardware at a very competitive price, but that model seems to be going away. This is OnePlus' most expensive phone yet, and I don't see this trend stopping soon. As the years goes on, buyers want more and more, and OnePlus simply can't offer everything under the sun in a sub-$450 package. We'd have to ditch the dual cameras, next-gen processors, stupid amounts of RAM, and think twice about the materials we're using. That just doesn't seem like the OnePlus way. This company wants to make premium handsets, the kind that can compete with Google, HTC, and Samsung.
For this, we mustn't hate on OnePlus, we need to look in the mirror. We continuously ask for more and more, but then expect a cheap price tag. I am guilty of this, too, but as I stated, I'm willing to pay a premium price for premium specs and hardware. To wrap up my thoughts on the pricing, I'm fine with the increases, so long as what's being added is worthy of it. This year we have 8GB RAM and a dual camera. Do those make the price bump worth it to you?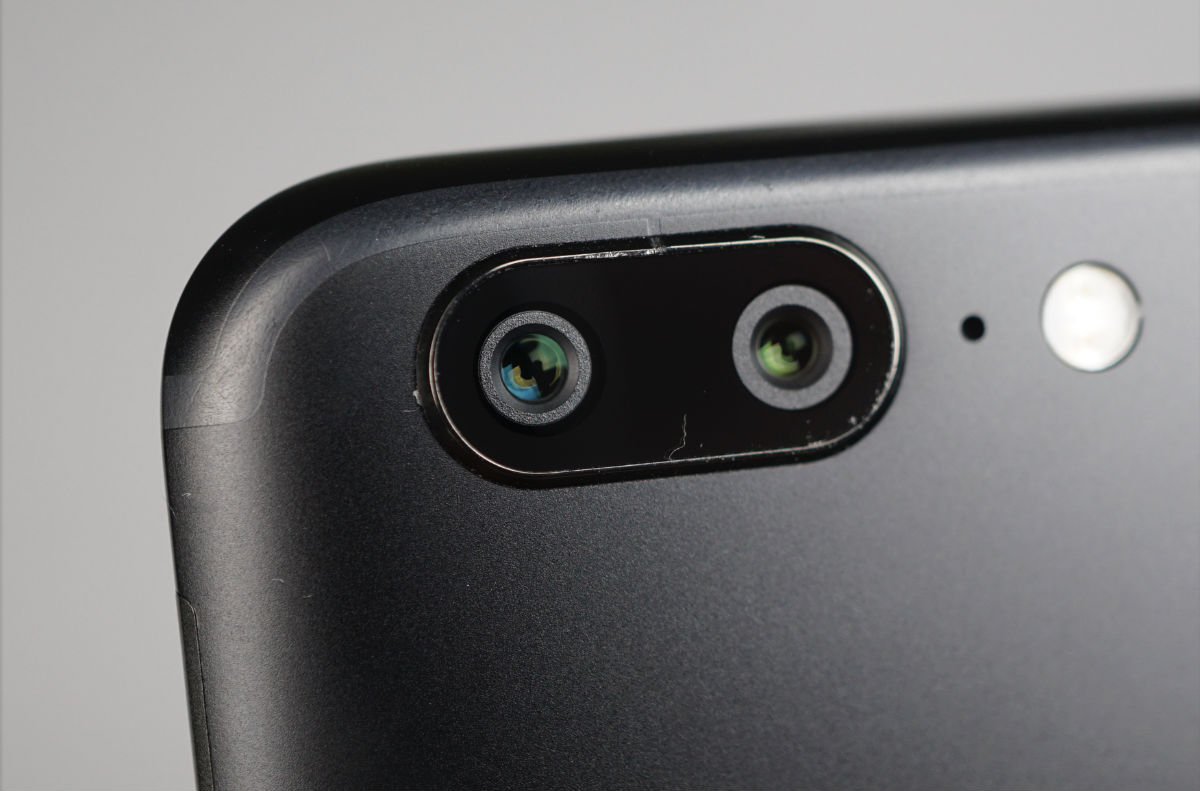 The Not-so-Good
---
Camera
For how long OnePlus has hyped up the dual rear-facing cameras on the backside, let's just say that I expected so much more. I at least expected usable photos, but sadly, that's not what I got. The OnePlus 5 has a 20MP sensor (Sony IMX350, f/2.6, 1.0um, PDAF) alongside a 16MP sensor (Sony IMX398, f/1.7, 1.12um, EIS, DCAF), which should be able to create solid images and video. While I enjoyed how fast I could snap shots off, I had a very rough time with the final product. Pictures come out blurry, poorly processed, and there's noise even in daytime shots.
If you compare these shooters to what you find on the Galaxy S8, G6, or even Pixel, my assumption is those phones would blow this away. I can hope that OnePlus could simply send out an update to address the quality of shooting, but it has already done that, so I don't quite know what to tell you. Maybe more work can be done, but at what point were they using this phone and said, "Oh yeah, this is super good, let's roll with it!" The company even claims it worked closely with Sony to develop a custom sensor, but you'd never be able to tell.
Speaking purely about the camera software, I like it. There are all the tools you might want (filters, Pro mode, Time-lapse, Slow motion, and even a "Shot on OnePlus Watermark," plus that Portrait mode is just a swipe away. Is the Portrait mode even cool, though? Gonna have to lean towards "No" again. Whenever I used it, there's way too much halo effect on my subjects with grainy blur in the background, and I couldn't even get a usable shot of a human subject, so I've placed one below that features my dog. Insert frustrated emoji here.
I will admit, as smartphone people, we're all spoiled with the effort many companies are putting into cameras, so I applaud OnePlus' effort to bring us something new. It just doesn't seem to have worked out this time around, but like I said, maybe an update can help improve the quality of shots.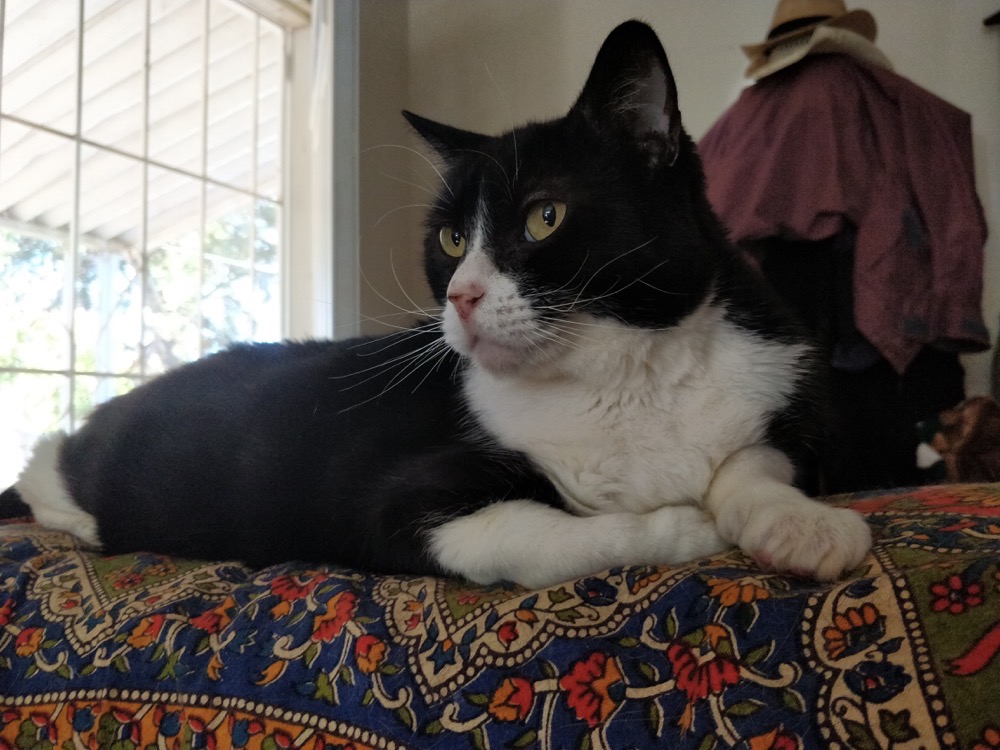 Portrait of Loki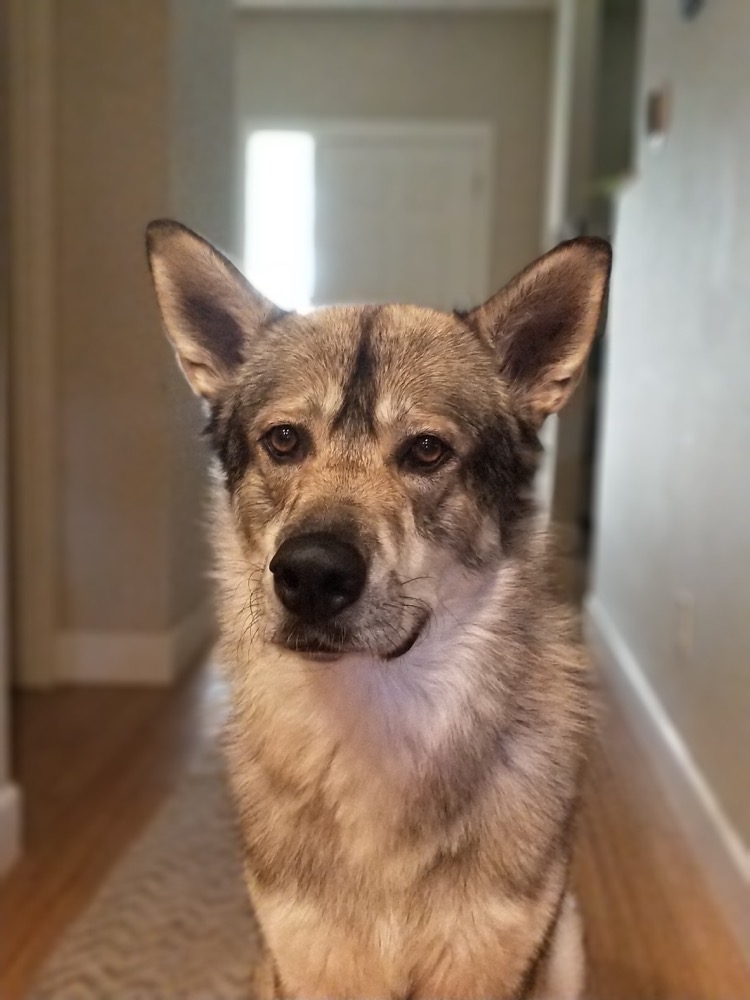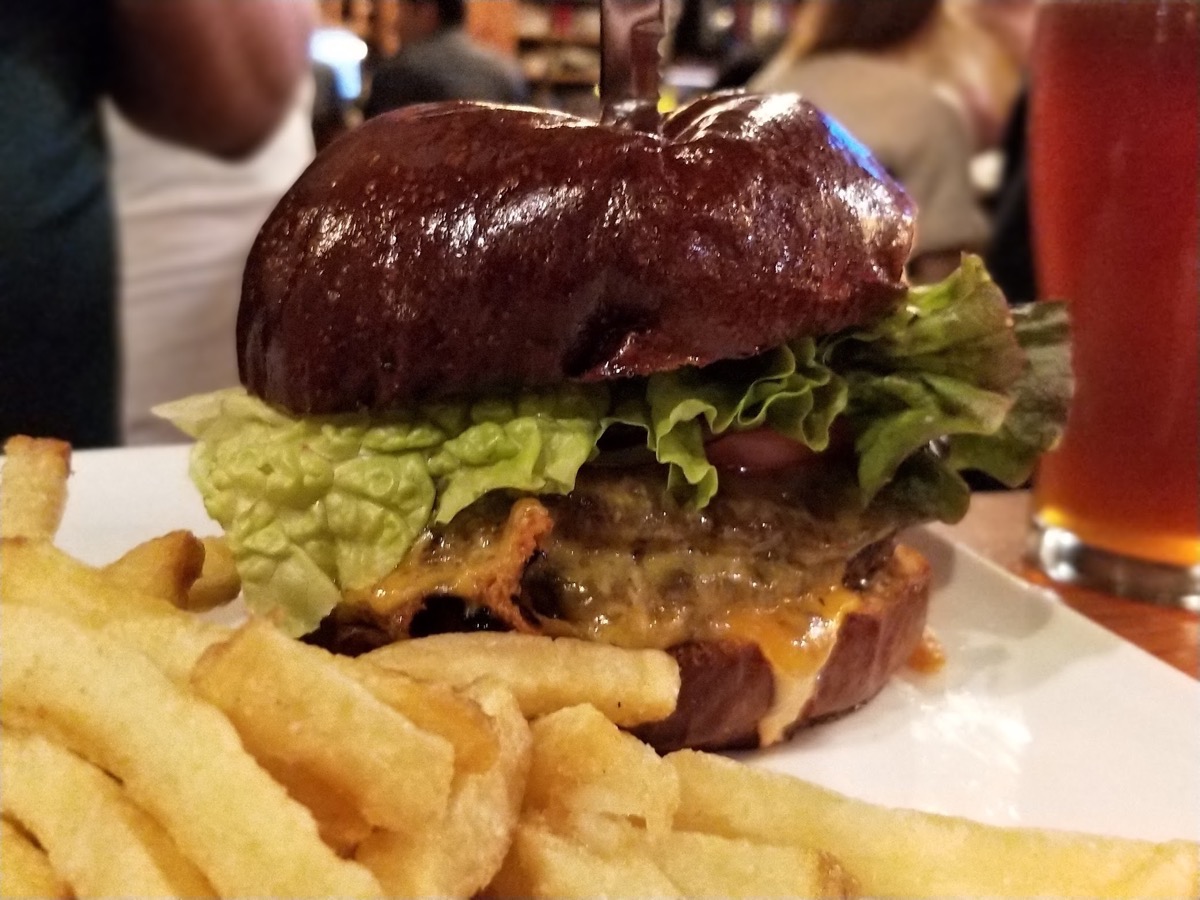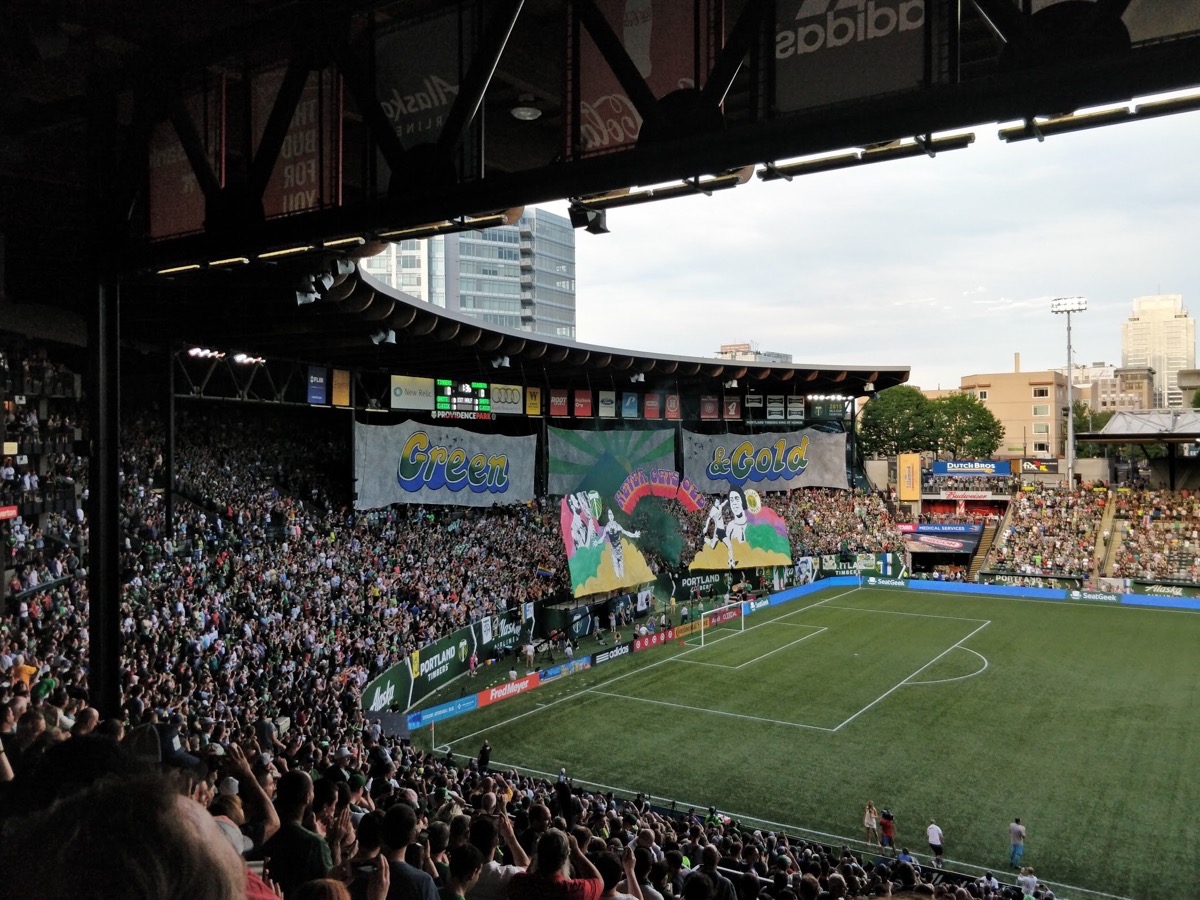 Other Notes
Fingerprint reader – The fingerprint reader experience is pretty much identical to what is on the OnePlus 3T. It's fast and can be used to unlock the phone without turning on the screen.
3.5mm headphone jack – OnePlus joked on stage that it removed the headphone jack on the OnePlus 5. I didn't think it was funny, but hey, it's got one!
Updates – We can't assume OnePlus is going to bring 2 years of major updates and 3 years of security updates. We can certainly hope for that, but this company has a bit to prove, especially with news going out recently that the OnePlus 2 is very much dead in terms of support. OnePlus has had its issues with development teams and merging, so with OxygenOS now all under one roof, let's hope things go smoothly for OnePlus 5 owners. So far, it's been fine, with the OP5 already receiving a couple of updates.
Girlfriend impressions – "This feels like my OnePlus 3 and it's really slippery. I need a case just to grip it."
Night Mode – A tweak that all Android OEMs seem to be baking in these days, and for that, I'm grateful. It's very helpful when it's close to bedtime and you're trying to save your eyes from burning up.
Videos
Unboxing
First 10 Things to Do
20+ Tips and Tricks
Gallery
OnePlus 5 Review: Should you buy one?
So, do we have ourselves a back-to-back Phone of the Year? Sadly, nope, not even close. While I don't think the OnePlus 5 is a step back by any means, the camera is enough to make me give this phone a hard pass. OnePlus has done a great job with hardware, software, and Dash Charge, but man, this camera kills the entire experience for me. It's a real shame, considering how much time they spent on stage to hype it up.
Now, if OnePlus comes out with a magical update to fix the camera issues, I could easily find myself jumping back onboard. The phone is great in hand, has sweet software, and should (hopefully) receive timely updates. There's a lot to like, especially at a starting price of $479.
If you're someone who needs me to provide a definitive answer, then I will say "No." Wait to see what Google has later this year, Samsung has the Galaxy Note 8 coming, and LG will have its followup to the V20. It'll be a good second half for 2017, so if you aren't completely sold on the OnePlus 5, just hang in there. If you already own the OnePlus 3 or 3T, I could see you upgrading, but don't expect any night and day differences. The phones are incredibly similar, so again, I would recommend just holding out for a little later this year.
Buy OnePlus 5: OnePlus Store