The HTC U11 is not only a really good phone, it's apparently also off to a good start in terms of sales, at least over previous HTC phones. Not that you should base purchase decisions off of whether or not a phone is selling well, but as you attempt to decide whether or not you are going to, hearing that a phone is having early success should give you added confidence in pulling the trigger.
In case you still need additional reasons to pick up HTC's latest flagship phone, we wanted to toss out 5 of them that we think help the U11 stand out. As we said in our HTC U11 review, this is a phone that gets all of the big things right: camera, performance, battery life, and the phone's backside prettiness. It doesn't have many flaws, certainly not any that should steer you fully clear of adding the U11 to a shortlist.
Here are 5 reasons the HTC U11 is worth buying.
---
1. Performance and Software
HTC phones are some of the quickest and lightest in the Android game when you are talking about performance and software. Not only does HTC fine-tune their phones to run ultra-quick, they've really stripped their Sense skin down to being nothing more than a theme in many aspects. So if you like the look of Google's software with some minor tweaks, plus you want a fast as hell phone, their phones are some of the best.
The HTC U11 continues that trend, thanks to the Snapdragon 835 processor and 4GB RAM. From jumping in between apps and using multi-window or playing games, the U11 keeps up. This is one of those phones that rarely (if ever) stuttered on me during testing. I didn't have to reboot it regularly like some Samsung phones, and specific items like the fingerprint reader were some of the fastest I've ever used.
In the software department, I have to admit that I don't like portions of the U11's Sense skin (like the app drawer, phone app, settings layout, etc.), but other areas (like the notification shade, lock screen, camera app, etc.) are really nice. HTC just doesn't overdo it with extra colors, unnecessary doubled-up apps, weird menu tweaks or icons out of place, and notification interactions that aren't as Google intended. Oh, this phone also runs Android 7.1.1, which not many other phones do.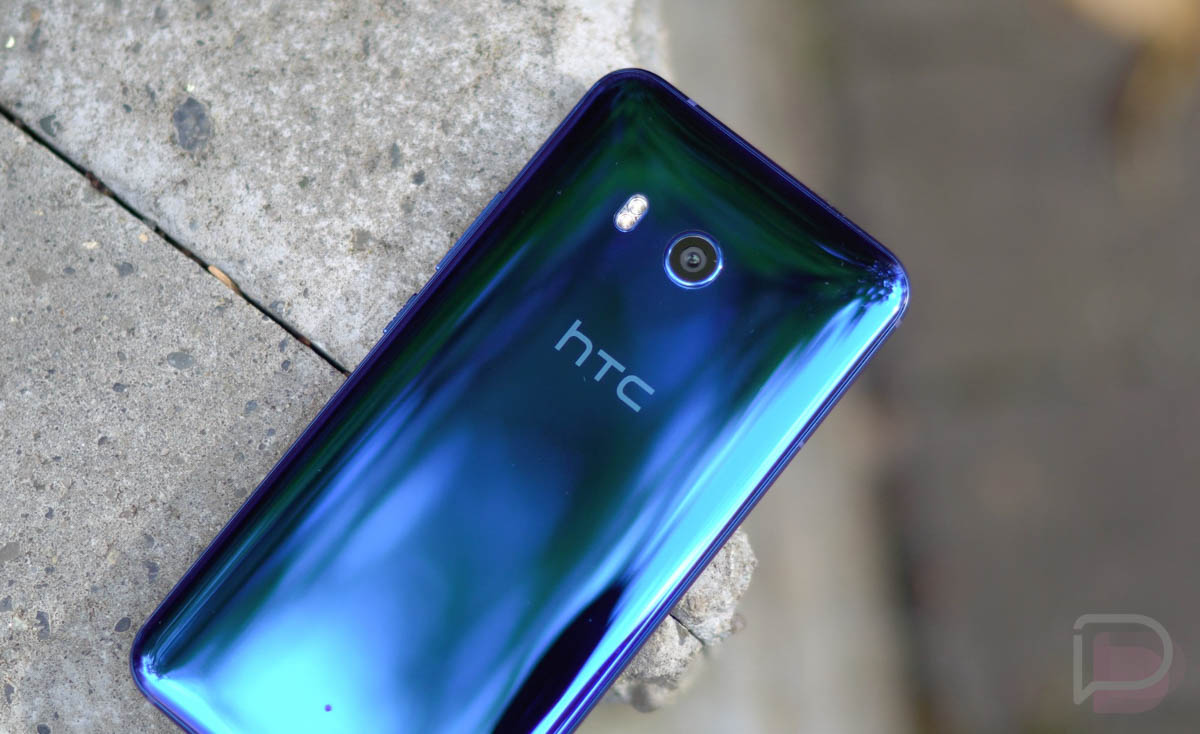 2. Battery Life
Since the HTC U11 only has a smallish 3000mAh battery, I was nervous that it would disappoint in the battery life department. This phone did everything and then some to prove me wrong. On a daily basis over a couple of weeks worth of testing, I never ran into daily battery issues. I averaged around 3 hours of screen on time and never once did I worry about plugging the phone in before going to bed. That's pretty incredible!
For comparison, I can tell you that since finishing my U11 review, I've been playing with the Galaxy S8 again, a phone that also has a 3000mAh battery (and Snapdragon 835 processor). This Galaxy S8 needs a mid-day charge every single day. It's almost embarrassing. It's 100% frustrating and not OK for a 2017 phone that is supposed to be a world conqueror.
Should you pick-up the U11, I think you'll be happy with the phone's daily battery life.
3. Camera
After going the gimmicky camera route for a couple of years with the original UltraPixel shooters in the One M7 and M8, HTC has put together a few cameras in a row that keep up with the best in the industry. The 12MP UltraPixel 3 shooter in the U11 is their best to date, I think by a long shot.
At 12MP and f/1.7, you get a versatile shooter that can capture depth, shoot well in lower-lit conditions, and kill it in good lighting. I took landscape, macros, and your typical every day shots (like of beer and food, of course) and really liked the results. As I mentioned in my review, the slowness to initially load and focus caused me some issues, because I often thought I had snapped multiple shots only to find out it was more like 1 or 2. But there were times where it was quick enough, plus I think HTC can address that in updates.
Camera samples: Here | Here | Here
If you need another reason to like the camera in the U11, look no further than its video recording. It goes up to 4K resolution, but it also does this sweet trick where you can zoom in on a subject that is producing audio (say at a concert) and it'll focus on that subject to increase only that audio. It's pretty awesome.
No matter what, I think you'll enjoy the U11 camera experience from top to bottom.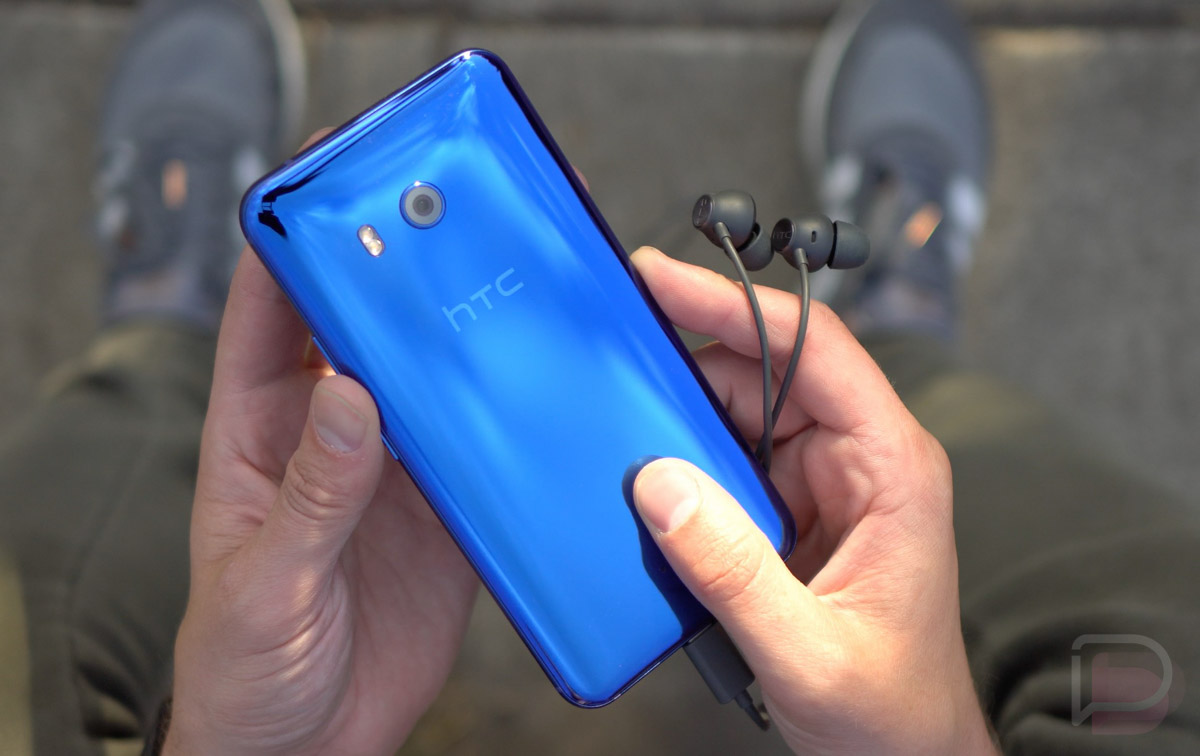 4. Audio
For years, HTC has pushed high-end audio. From their early Beats partnership to using DACs and creating BoomSound, this is a department that HTC excels. With the U11, that isn't changing.
Sure, the U11 doesn't have a headphone jack and that is kind of obnoxious, but they are including really good USonic earbuds in the box with active noise cancellation, along with a 3.5mm to USB Type-C adapter. You won't be able to charge your phone and use regular headphones at the same time, though you'll probably live.
The BoomSound external speaker setup here is quite good again. The speakers are both loud and clear, and put most other phones to shame, especially those with a single bottom-firing speaker. But my favorite piece to the audio probably is those USonic earbuds. They fit my ears great out of the box, plus they come with additional bud tips to help you get it just right. And they push sound that makes music fun, with deep bass you don't typically get from buds, and a clarity I'd expect from higher-end over-ear headphones.
Did I mention they are included in the box? They are.
5. Unlocked
As I've said numerous times over the years, unlocked phones are my favorites and will always be my first choice when buying a new phone if the choice is there. Because unlocked phones aren't attached to carriers, you can take them to your carrier of choice, the software is less bloated, and depending on the maker, you get updates quicker. The HTC U11 is available unlocked and works at all of the big carriers, which is an added bonus.
HTC, for the last few years, has sold their flagship phones unlocked and done a pretty decent job at updating them. The unlocked U11 already saw an update out of the box, for example. I believe the HTC 10 was one of the first non-Google phones to receive the update to Nougat as well. I'd imagine that'll be the case with the U11 and Android O.
At $649, the U11 isn't necessarily the cheapest unlocked phone, but again, it works everywhere, including on Verizon.
---
Considering another phone? Feel free to take a look back at 5 reasons to buy other phones, like the Galaxy S8, LG G6, or Pixel in previous installments of this ongoing series.