Starting today, Cricket Wireless is dropping the price of their unlimited data plan offering to $60 per month, including the monthly taxes and fees. If you sign-up for autopay, you could drop the monthly bill to $55 per month. The unlimited data plan from Cricket was previously priced at $70 per month, so customers will now see a solid $10 decrease in their monthly bill. 
Cricket's unlimited option appears to be replacing the "Pro Plan," which includes 12GB of high-speed data. That plan is still available, from what I can tell, but I'm not sure why you would pay $60 for that and 12GB of data when you can pay the same price for unlimited use.
Earlier this week, we pointed out a change to Cricket Wireless' unlimited data offering that would impact some of its heaviest users. Come April 2, Cricket plans to institute a 22GB soft cap on usage, which would leave them the opportunity to throttle use depending on the network situation. That move still stands even though the price has dropped.
If you are a Cricket customer, be on the lookout for that price drop.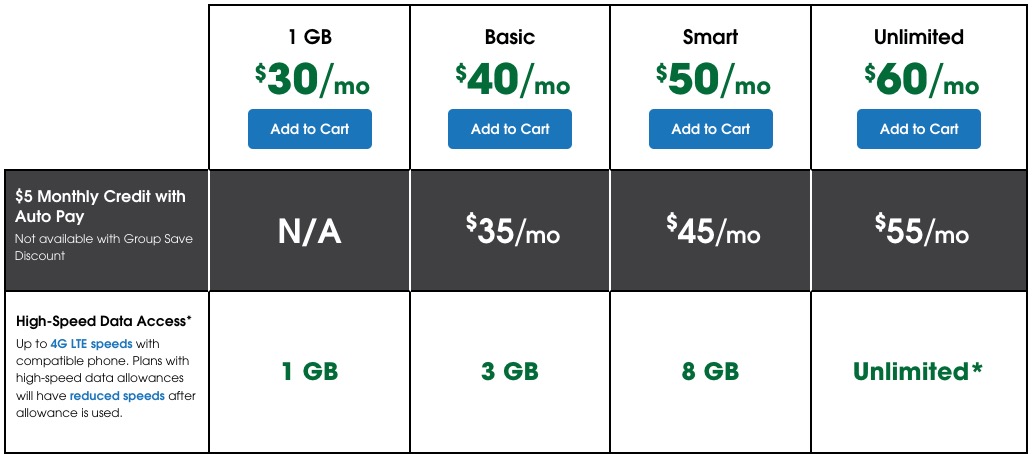 Via:  Cricket Wireless