You could argue that Samsung mostly skipped Mobile World Congress this year. Sure, they announced a fancy new tablet and VR headset with controller, but we're so used to them showing off their new Galaxy S phone for the year that it was hard to pay close attention. Samsung will unveil the Galaxy S8 and Galaxy S8+ in 28 days or so, though, which means we'll now see a new leak for the phone every 5 minutes. Yes, the Galaxy S8 leak floodgates are now open.  
Last night, Evan Blass posted up an official-looking render of the device, giving us the cleanest, non-blurry view of it yet. The image is up top, and it shows the black model with its tiny bezel, all-display front and lack of traditional home front button. It reveals three side buttons, including a volume rocker (left) and power button (right), along with a mystery button we have not seen before. Rumors suggest that will be a dedicated button for launching Samsung's new Bixby assistant. Finally, we get to see a dual-edged display, what is likely an iris scanner up top next to the front 8MP camera, and beautifully rounded corners.
But that's not the only leak. This morning, the crew at BGR showed off a handful of photos of a device in the wild that aren't just blurry-cam shots. Here are a couple of them: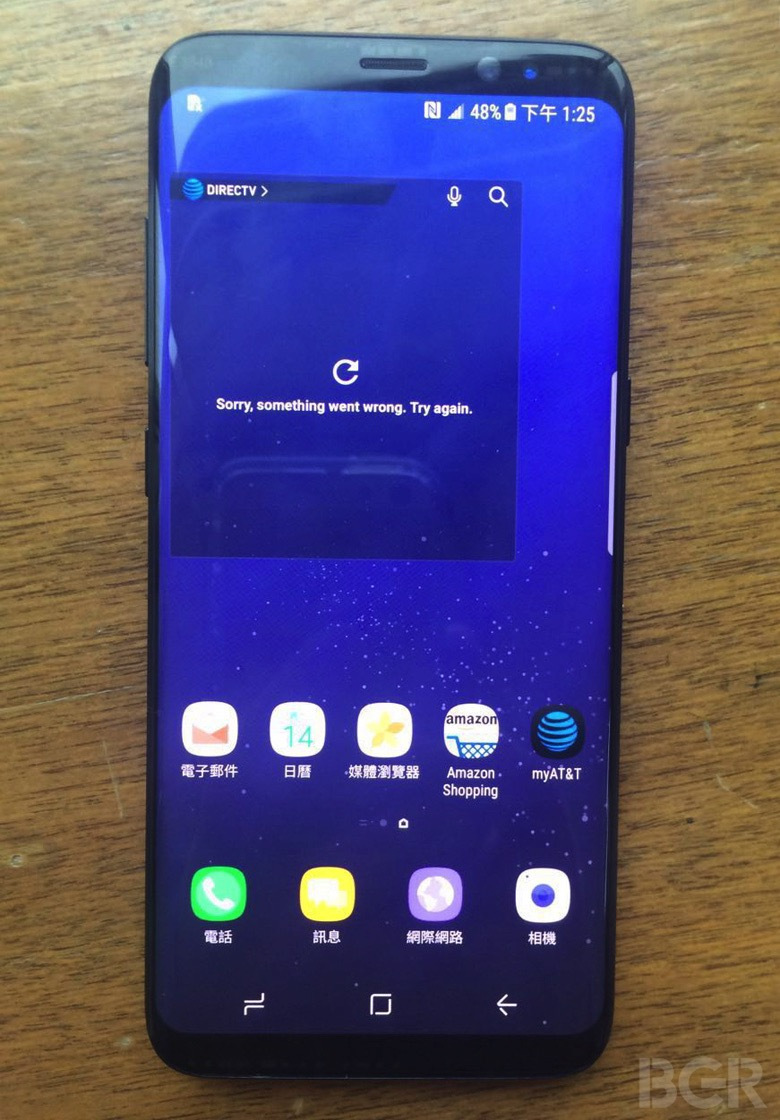 The photos don't reveal anything we haven't already seen a time or two, but they are cleaner shots than usual. You get a nice view of the all-display front with virtual navigation buttons (that we're told by multiple sources are customizable), shots of both sides, and a look at the bottom with headphone jack, USB Type-C port, and speaker.
The whole phone looks very much like a Galaxy Note 7, only with the display stretched to all corners of its front. And that's a pretty cool thing, since the Note 7 was one of the best phones in terms of size, shape, and design. Well, if you take away that whole battery situation.
What do you guys think?