The Moto X Pure Edition, a phone sold unlocked in 2015 as a single flagship with universal carrier support that should be able to receive the timeliest of updates because there is no interference between its maker and users, is receiving its first update in months. It's tough to be precise on this, as there have been notices of updates here or there that our in-house units never saw, but it may be the first real update since February or March. 
Forget how bad that sounds for a second and consider the fact that even with today's update, the phone is still not on Android 6.0.1. Android 6.0.1 with all of its fun emoji, was released by Google in December of last year. Need more bad news? This update only introduces the Android security patch level up to May. In case you hadn't looked at a calendar in a while, well, I hate to break it to you, but we're almost at the end of July. So the Moto X Pure Edition has been sitting on February's security patch for five months worth of open vulnerabilities and with this update, is still almost three months behind.
The update should be available to all as version system version 24.221.4 and weighs in at just 9.7MB. It's a baby. To check for it, head into Settings>About phone>System updates.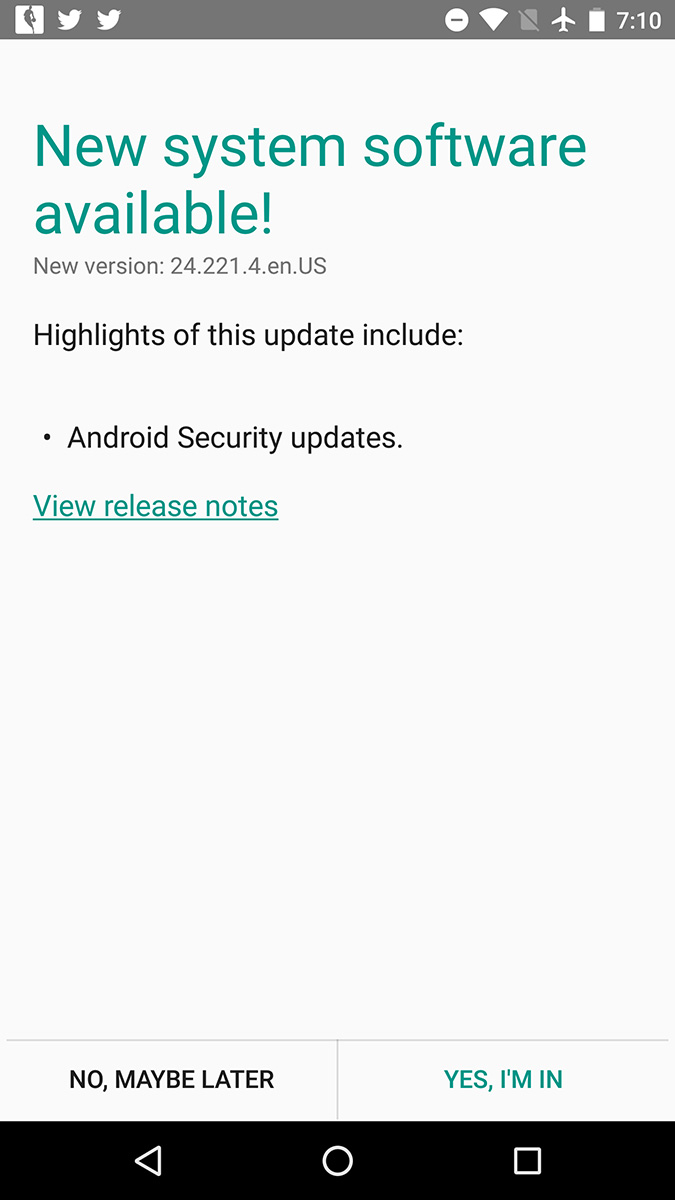 Cheers Matt and Randle!