If you are at all considering an Android tablet purchase at the moment, feel free to stop. I say that because in a couple of weeks, Android apps and the Google Play store will arrive on select Chromebooks. By the end of the year, those same apps will arrive on dozens and dozens of additional Chromebooks at varying prices and in a variety of forms, some of which can emulate a tablet experience. This major move of Android apps onto Chromebooks from Google has all but eliminated the need for Android tablets to even exist.
Let me explain. 
Tablets were created years ago as bigger screened versions of our smartphones because we all thought that on a bigger screen, you could do more, become more productive, and maybe even get rid of your laptop. That, of course, hasn't happened because tablet operating systems (or blown up versions of Android and iOS) are pretty simple in form and lack the powerful multi-tasking a traditional computer can offer. Sure, they may offer better mobile media experiences because they are often more portable, but the lack of powerful features have made them difficult choices over a Macbook or Windows laptop. With Chromebooks now running Android apps along with Chrome OS, I think we may be stepping into a world of pure mobile bliss that finds the perfect middle ground of laptop and tablet.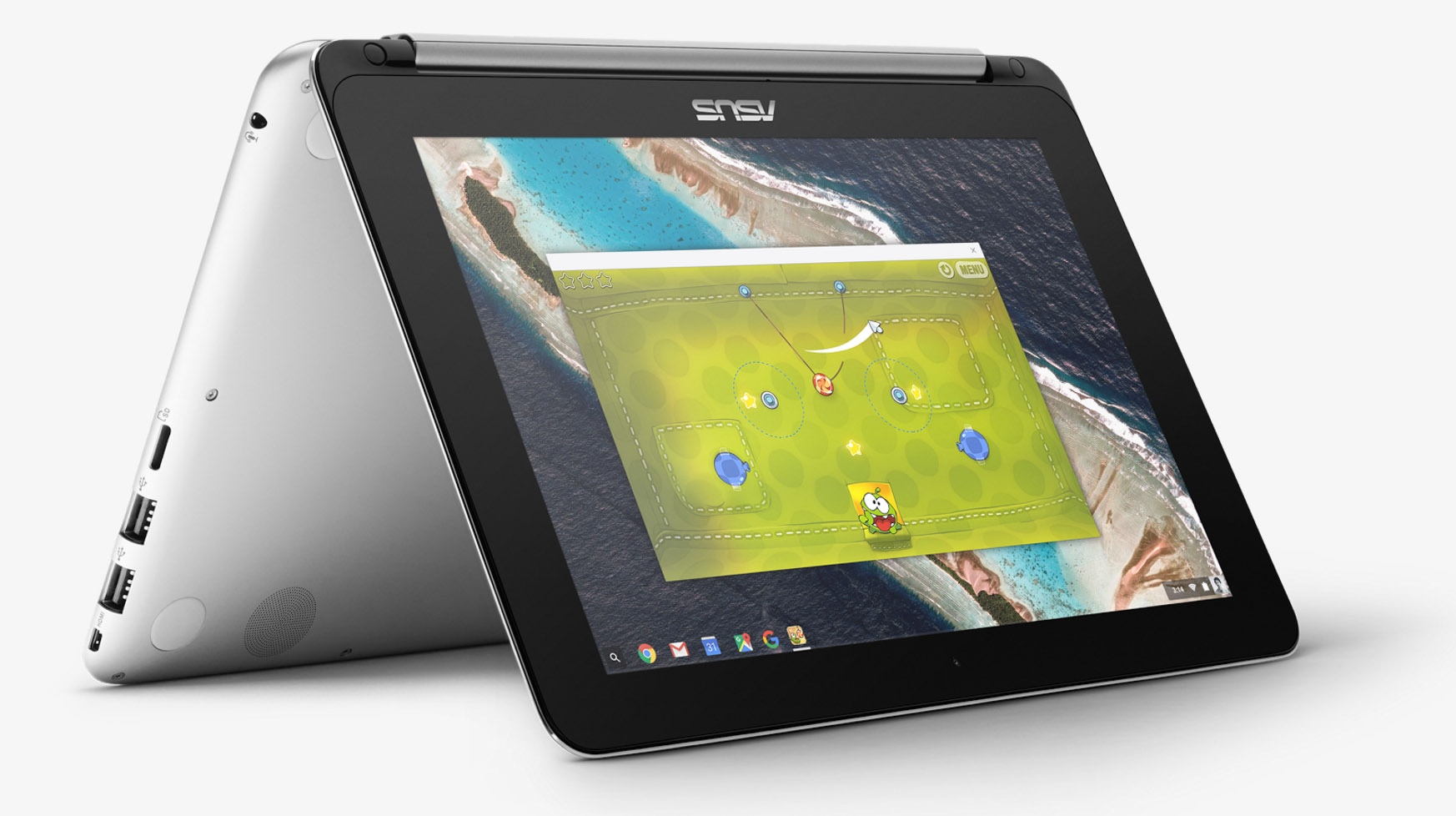 Yesterday, Google showed the media Google Play and Android apps working seamlessly on a Chromebook. The apps run just like you would hope they would run on your phone or tablet, but they do so in stand-alone windows, sort of like you see on any other computer. Just keep in mind that this isn't the limited PC app selection you probably complain about – this is the Google Play app selection with millions and millions of apps that you have been using for years. On Chromebooks, all of your favorite apps (Evernote, Instagram, Facebook, Robinhood, Alphabear, Houzz, Wunderlist, etc.) are going to be available and will just work.
Wondering how that's going to play out? According to Google, Android apps on Chromebooks can be displayed in 3 different window sizes, users can multi-task between them in moveable windows along with the desktop Chrome browser, they gain access to keyboard, mouse, and touch input, can file share with Chrome OS, and even show notifications! In other words, you get everything you want from Android apps and then some, because you can run them while doing PC-like multi-tasking.
Google showed us examples that included editing an image in the Android Photoshop app before saving it and then adding it to a document in Microsoft's Word for Android, all on a Chromebook running Chrome OS. They played games on a touch screen too. They even made mention of being surprised that Facebook Messenger's chat heads works out of the box. That means the days of you having to keep using your phone for specific apps that aren't available on your computer and your computer for everything else, are over with, assuming you own a Chromebook.
So how is this going to kill the tablet?
Outside of the fact that you will now have the bigger-screened software and Android experience the world was asking for, Chromebooks will kill the tablet because Chromebooks are only getting better with each passing month, yet they aren't necessarily getting any more expensive. Google has its ridiculously priced Pixel line, but you can get into a convertible Chromebook that folds flat like a tablet for under $300. Look at the Chromebook below. That's the Acer Chromebook R11, with a foldable design that turns the notebook-esque device into a touchscreen tablet when needed. It has a 11-inch multi-touch display, 2GB RAM, 32GB storage, Intel Celeron processor, USB ports (both 2.0 and 3.0), SD card reader, and 9.5 hour battery life. It costs $279 and will be one of the first on the planet to get access to Google Play.
Yep, I'll pause for a minute while you run off to the Google Store to buy one.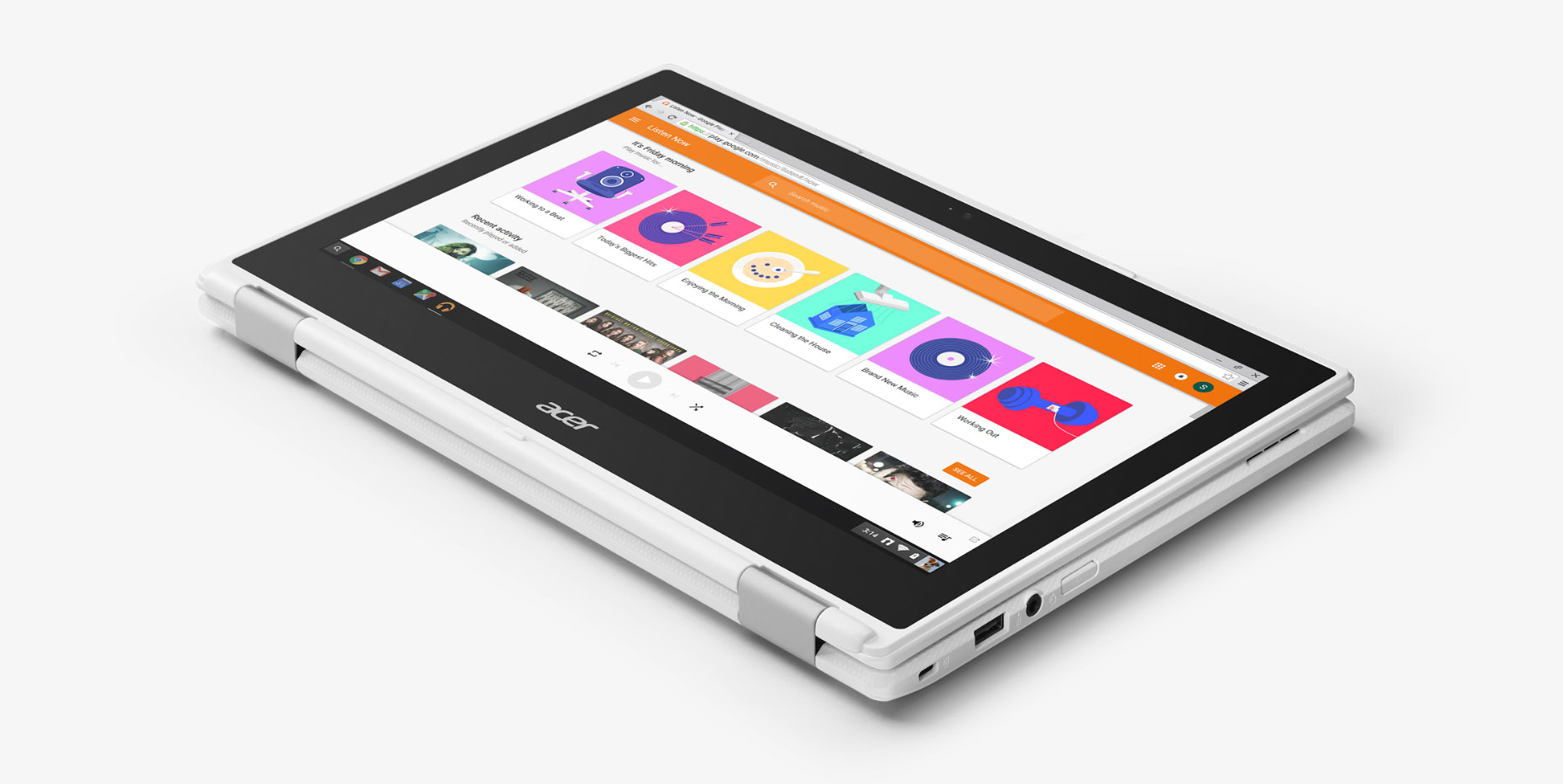 Are you starting to smell the death?
Few make Android tablets these days because they are a tough sell. Android just never became a great bigger-screened operating system and failed to prove to doubters that buying a tablet running Android, was a worthy investment. With all of our favorite Android apps coming to Chromebooks that can become tablets, you will be getting the Android experience you always hoped for on a bigger screen, only it'll also be affordable.
Oh, you will also never have to worry about slow updates (Google provides and applies them automatically on Chromebooks) or security issues (those are patched automatically too).
The future will only get brighter too. Because Google Play has come to Chromebooks, my guess is that we'll see innovation ramp up around design (detachable displays, anyone?) and companies pushing forward with even higher-spec'd devices than the sub $300 options you see today. Chromebooks will kill the Android tablet and that's probably for the best.