I'm guessing that your household is a lot like mine – there are multiple people in it, all of which have smartphones and tablets and other gadgets that need to be charged on a regular basis. With products like the Tronsmart Titan, you get a 5-port hub that can charge them all simultaneously. Not only that, but it can charge many of them quickly, since it has been equipped with Quick Charge 2.0 support in all ports.
The folks at Tronsmart sent us over a Titan to review and so we took them up on it. After all, we feature a number of their products when they see discounts and figured we should probably get even closer to one of their most popular.
This is our quick Tronsmart Titan review.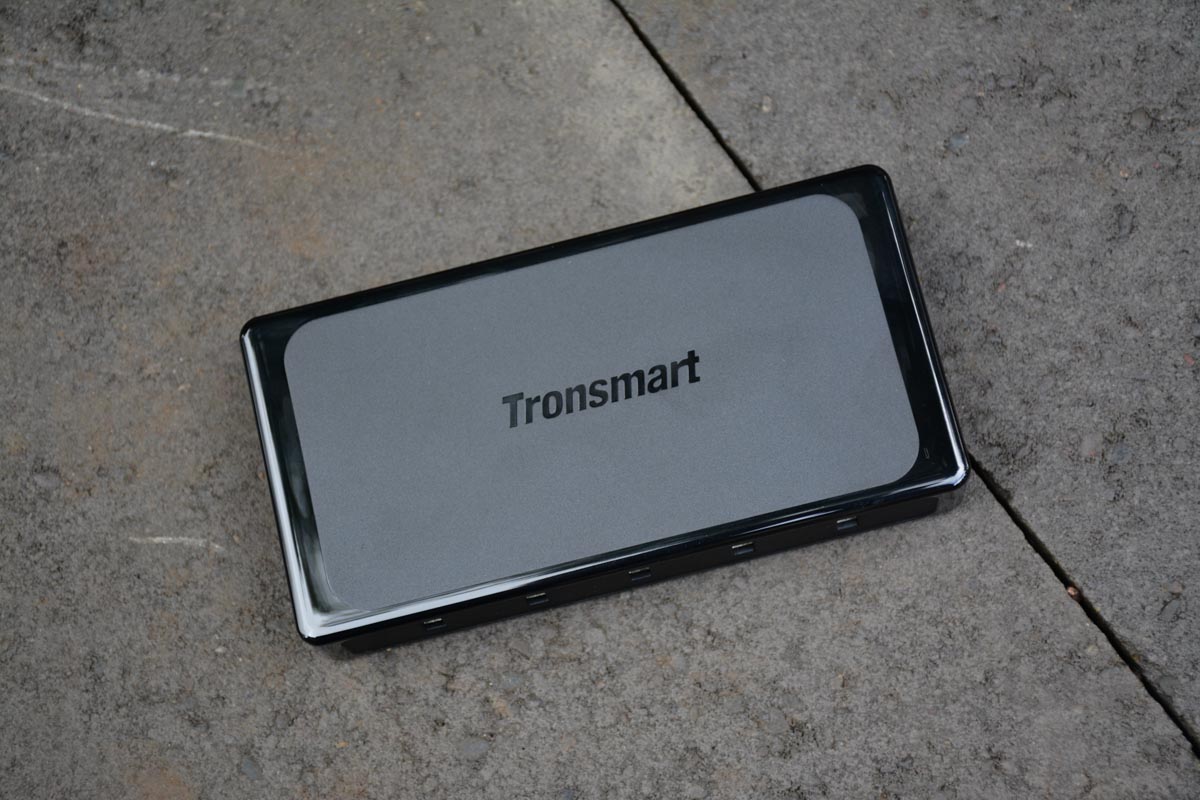 So what is there to say about a charger? Well, I would want to know things like: What are the specs? Does it charge devices properly? Does it have Quick Charge support? Does it get hot? How big is it? Is it priced well? Does it work with Google's new Nexus phones? Let's tackle those individually.
What are its specs? The Tronsmart Titan pushes a total of 90 Watts through its five ports, with 18W dedicated to each. It can charge at 5V/2A, 9V/2A, or 12V/1.5A. All of its ports are also "smart" ports that help protect against over-current, overcharging, and overheating. Tronsmart says that they are using the "latest 2 in 1 charging chip," to help each port decide whether or not to use Quick Charge 2.0 or not.
Speaking of Quick Charge 2.0. Yes, the Titan supports Qualcomm's Quick Charge 2.0 in all 5 of its ports. That means you can charge 5 Quick Charge 2.0 enabled devices at the same time and see fast results on each. That's a big deal, as many charging hubs only have 1 or 2 dedicated QC 2.0 ports.
How quickly does it charge a phone? In three separate charges of a Moto X Pure Edition, I was able to get full charges from around 15% in around an hour or hour and ten minutes. The Moto X Pure Edition sports a 3000mAh battery, so that's not bad. The early surge charge that I saw in the lower percentages got me to 50% within 25-30 minutes.
Does it quick charge the new Nexus phones? Nope. I plugged in a Nexus 6P and saw no rapid charging whatsoever. The Nexus phones need 5V/3A current and this does not supply that. It'll charge the new Nexus phones, but not quickly. In the single charge I did of a Nexus 6P that was at 17% when plugged in, it took 1.5 hours to get up to 75%.
Does it charge properly? Pretty important question. In my testing – yes, it does charge properly. What I mean by that is I didn't notice my Nexus 6P or Moto X Pure Edition getting overly hot, nor has the charger done any damage to them after a number of cycles. It just charges them like it should. Thanks to the Titan's 5 ports, it does so at the same time, along with whatever smartwatch I have laying around at the moment, and my wife's phone.
How big is it? The official measurements are 6.26 x 3.31 x 1.13 inches. It's not huge or ugly by any means, but it's a decent sized black box that is going to sit on a desk or counter or other area that you frequent for charging devices. You'll need some space for it, for sure.
What's wrong with it? I really just have one gripe and that would be the included power cable. It is way too short. I'm the type that likes to bury cables and hide hubs like this out of sight, but that was almost impossible because of the short 3-foot AC power cable. It's a pretty standard 125V/7A AC power cord, so you could replace it with a 6-foot or longer cord for under $10, but that's an additional cost.
It also doesn't come with USB cables. You probably have a bunch of these lying around, so Tronsmart isn't including any additional USB cables in the box, likely to keep the cost down. You need to use your own. Deal with it.
What about the price – good or bad? The Tronsmart Titan can be had at Amazon for around $38. If you are patient, you should be able to find it for much cheaper, since Tronsmart is constantly running deals on it for well under $30. Most single Quick Charge 2.0 chargers run anywhere from $10-15, but here you are getting 5 in a single hub. At just shy of $40, I don't think the Titan is overpriced by any means. Like I said, if $40 sounds too high, just be patient and wait for that next coupon code.
Some pictures: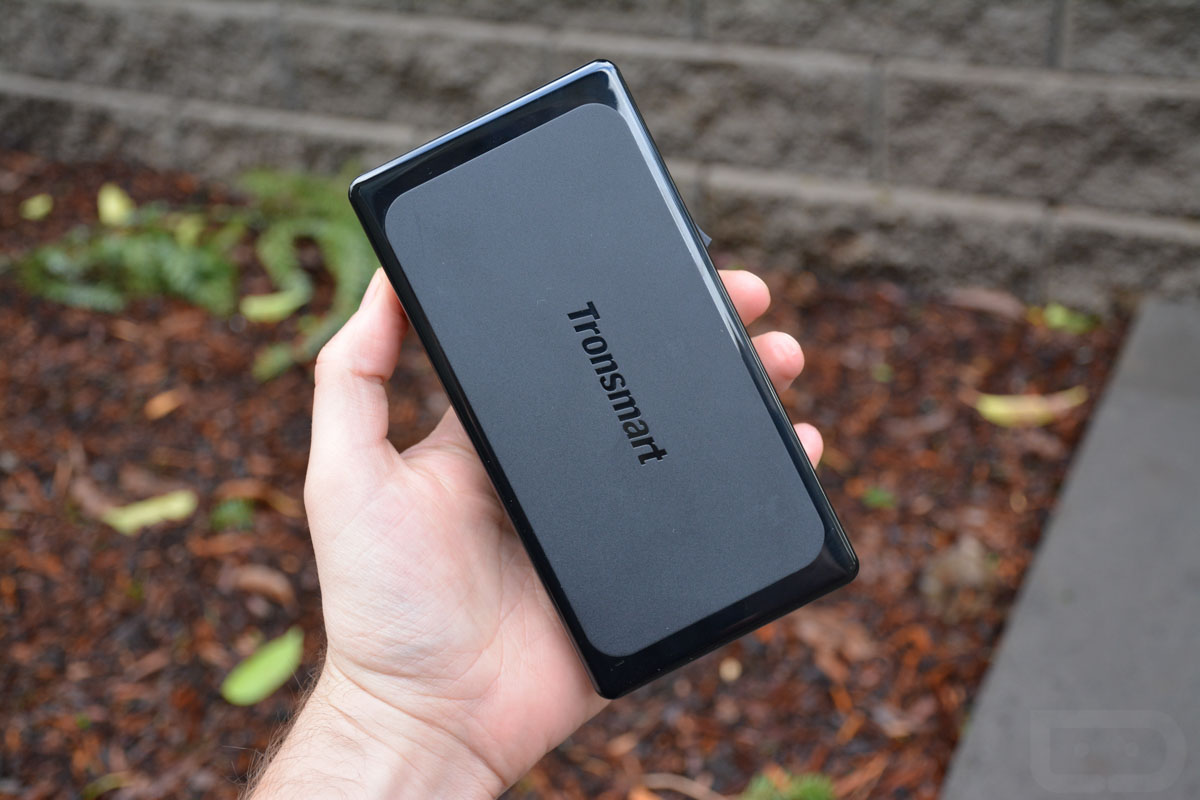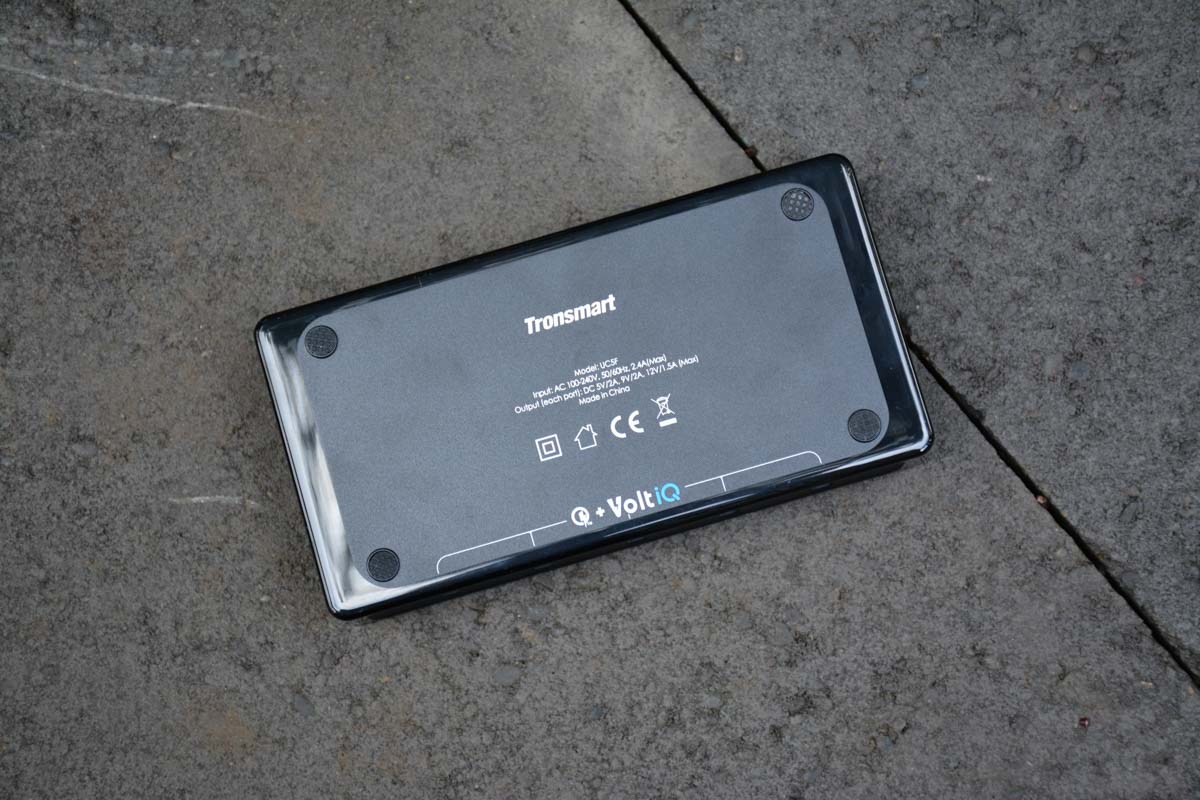 Here is a quick video overview as well:
[responsive_vid]
If you want to buy a Tronsmart Titan 5-Port, you can grab them at Amazon.