We have been running down the list of top devices from the year of 2015, and we are back again to deliver 5 reasons the Moto X Pure Edition is worth buying. If our official review did not already give you enough reasons, or you just didn't take the time to read it due to length, then this post will provide an easily digestible list of great reasons you should consider purchasing this smartphone.
Thanks to a large QHD display, personalization options through Moto Maker, and a very attractive price for an unlocked device that works on any major US carrier, I would say there are not many reasons you shouldn't be considering this phone.
Here are 5 reasons the Moto X Pure Edition is worth buying.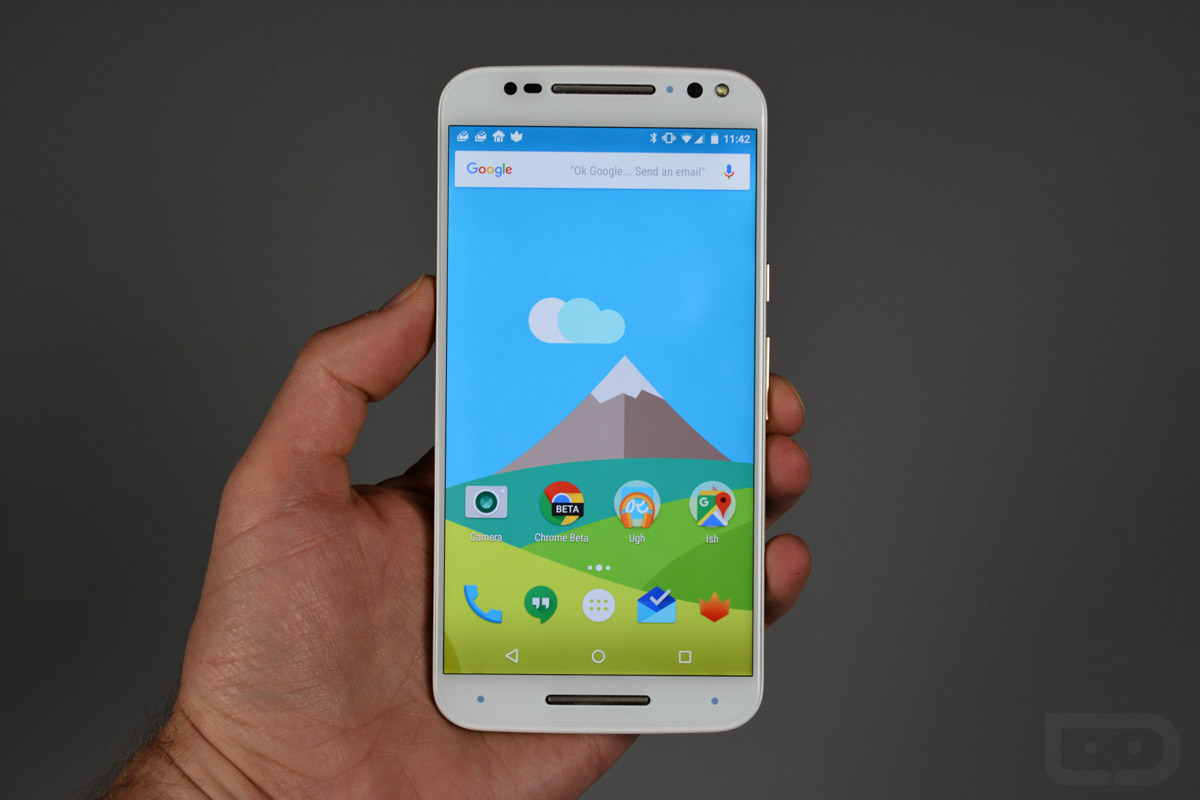 1. Motorola <3 stock Android.
The past couple of years, Motorola has been shipping their devices with no OEM skin on top, but instead, are simply adding in software modifications that actually benefit owners. For example, we now have Moto Display, Moto Voice, and gesture actions, all of which I find myself using quite often, especially Moto Display. Before this, Motorola had Motoblur, which may have been arguably one of the worst Android OEM skins ever to ship. It was ugly, slow, and just plain bad.
With Motorola embracing Google's stock Android, we have found the update process to be much faster, at least with this phone, which is always a major bonus for Android owners. With the Moto X Pure Edition, we have seen a timely update to Android 6.0 Marshmallow, with updates rolling out as we speak to those on most US carriers, as well as units purchased from Motorola's website. When OEMs embrace stock Android, but continue to work in beneficial software additions, it's a win-win for everyone.
2. Endless customization options.
On Moto Maker, you can customize this phone to your little heart's content. Not that long ago, phones came sometimes in one color, maybe two. On a few of the newer flagship devices from Samsung and HTC, you can maybe choose between 3 to 5 colors. With Motorola's Moto Maker website, you can choose between not only colors, but materials. For example, if you want genuine Horween leather on your phone, or even a natural option such as Bamboo, you can do that. As consumers who crave for choice and custom designs, Moto Maker is far beyond what anyone else is currently offering buyers in the personalization department.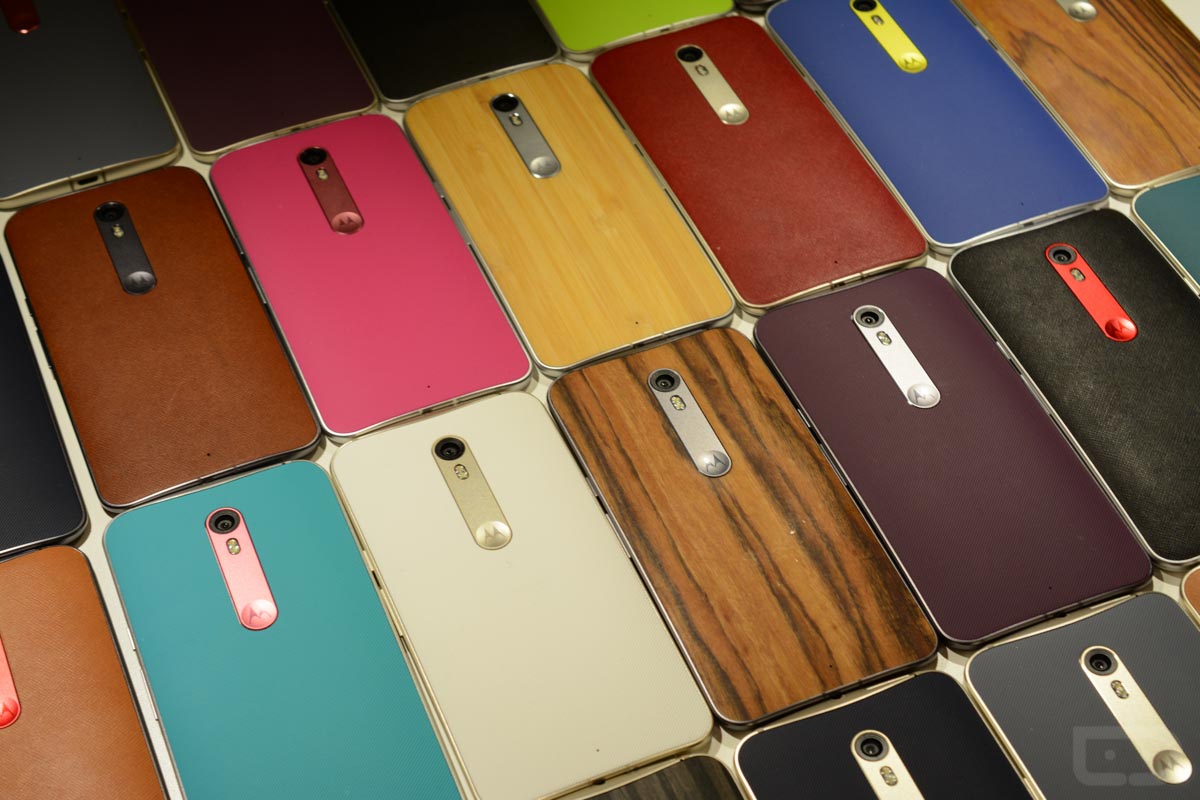 3. The camera is quite usable.
Unlike Motorola cameras from years back, the Moto X Pure Edition features arguably the best camera sensor Motorola has ever placed into a smartphone. Unlike the Moto X (1st Gen) and Moto X (2nd Gen), which both really needed the perfect set of circumstances to capture a decent shot, the Moto X Pure Edition's 21MP sensor can handle many different environments with ease, including low light. We have gone over the camera's usability in our full review, which I recommend you check out. If you decide to grab a Moto X Pure Edition, don't worry about the camera, it's solid.
4. It's affordable and works anywhere.
The Moto X Pure Edition has a starting price of $399 for a 16GB model, featuring a 5.7″ QHD display, Snapdragon 808 processor, 3GB of RAM, 21MP rear-facing camera, and 3,000mAh battery. But again, it's not just internals you need to be factoring here. With Moto Maker, you can change the look of the phone however you see fit, and unless you change the backside to wood, leather, or upgrade the memory, you will still only pay $399. A few of the upgrades available on Moto Maker, such as a bump to 32GB of internal storage, will run you just $50. For example, if you go with the highest storage amount, which is 64GB, plus throw on leather, white champagne accents and framing, your grand total will be $525. That is still one heck of a deal, if you ask me.
Once you have your phone, you can then choose whichever carrier you want here in the US. You can use the device on Verizon, Sprint, AT&T, T-Mobile, US Cellular, or any other number of prepaid services offered across the country. That's the beauty of purchasing a completely unlocked device that features all of the LTE bands you need.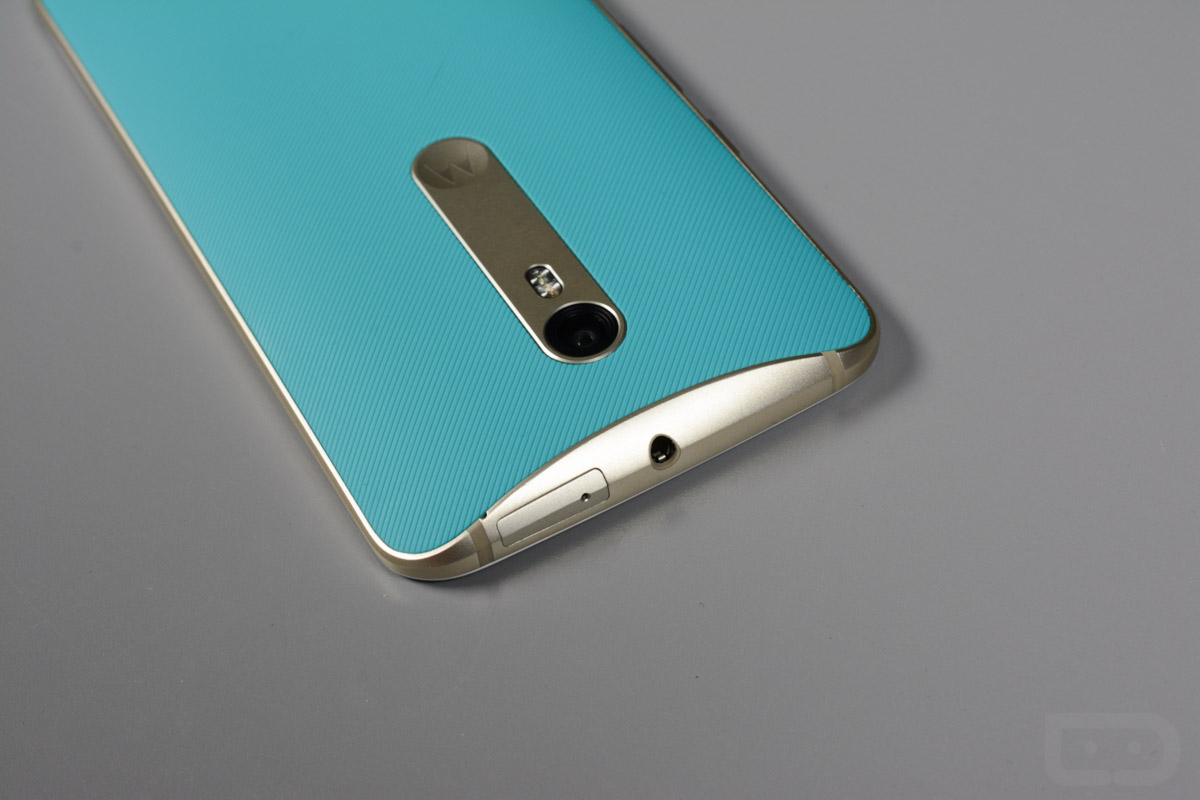 5. The same Moto build quality you expect.
Ever since we got the first DROID phone years ago, Motorola has not strayed too far from making hardware we can depend on. It's always well built, able to take the regular wear and tear we pound into phones. And regardless of who owns the company, we highly doubt this will ever change – it's part of Motorola's DNA. I have been using my Moto X Pure Edition for a solid month+ now, only taking partial breaks due to reviewing other devices. I am not the most careful of people with expensive electronics, and really, this phone has held up considerably well; even with its surprisingly soft leather backside. Even on the more affordable devices, such as the Moto G and Moto E, they are well constructed, always feeling solid in-hand. If you don't want backside glass from Samsung, all-metal construction from HTC, or plastic from LG, Motorola is a great choice.
There you have it, 5 reasons why the Moto X Pure Edition is worth buying.
---
You can buy the Moto X Pure Edition at places like Motorola.com, Amazon, and Best Buy.