When you are in the market for a new phone, you (if you are at all a modern customer) probably take to the internet to do the majority of your research. From blogs like this one to paid for services like Consumer Reports, you have plenty of places to get the information that will ultimately help you make a decision on whether or not a phone is the right fit for you. But how often to you stumble onto a review that is thousands of words long and cringe at the thought of reading every single character when you are hoping to make a decision this moment? With this post, we're going to hopefully help you, assuming you are in the market for a phone and are considering the DROID Turbo 2.
Here are five quick reasons the DROID Turbo 2 is worth buying today.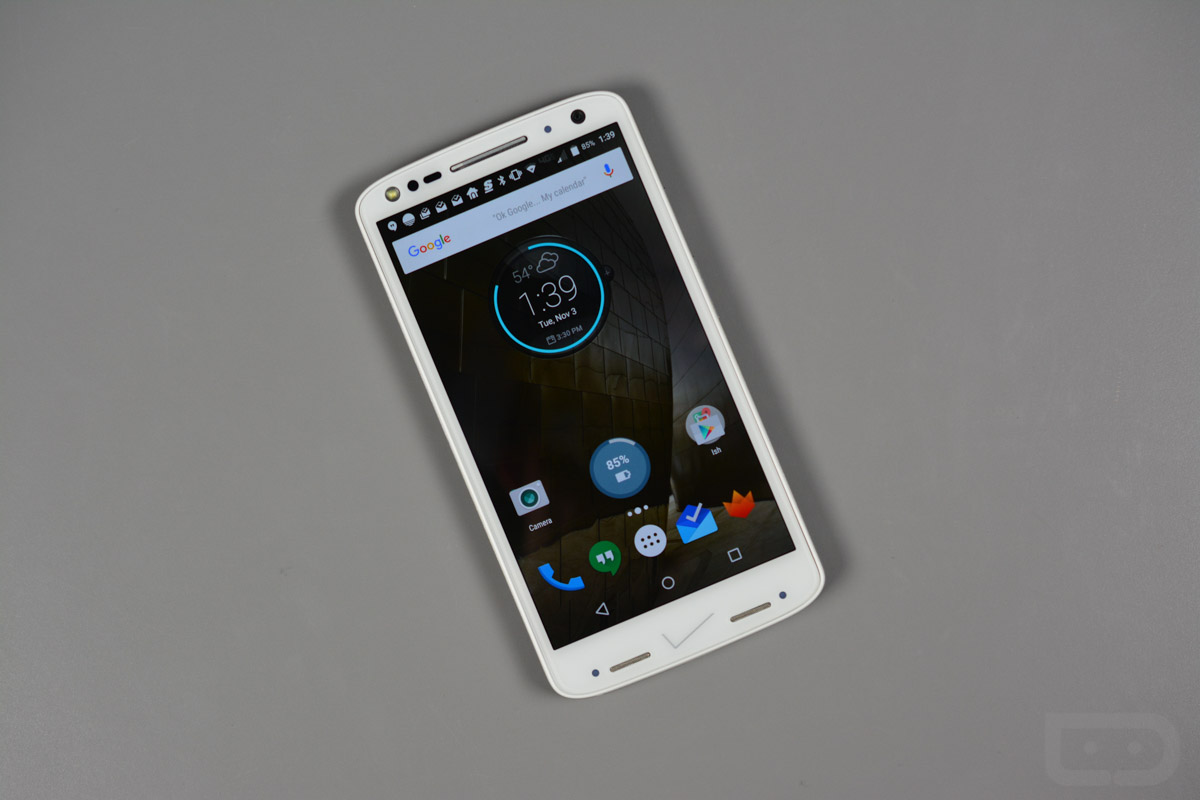 1. It's freakin' shatterproof. Like, really.
The DROID Turbo 2 is the first phone from Motorola to use their new ShatterShield technology, which is the combination of a bunch of layers of materials in a display that are incapable of being shattered. In reality, that's probably because none of the layers are glass (Motorola uses a P-OLED display in this phone), so the only real damage you can do to this phone's display is dent or scratch it. Shatter it? Nope. Feel free to try too, because no one has done so successfully.
And get this – if you damage the top layer, Motorola will gladly sell you the top "lens" that is replaceable. So should you mark up your display enough during ownership, you can always swap out the top layer for a fresh one to bring back that new phone feeling.
If you have ever dropped your a phone and shed a tear or two at the thought of having to replace its shattered or cracked display, the Turbo 2 may just be the phone for you.
2. The battery will last forever.
This phone has a 3760mAh battery inside of it. That's a technical term for "huge ass juice container." With this phone, Motorola says that you can get upwards of 48 hours of battery life on a single charge and I almost believe them. Typically, when a company makes a claim like that, you can cut off about 30-40% to get a realistic number, but in my time, I found that this phone just wouldn't die. And for the record, I still live in my Black Hole of Signal Death (BHoSD), where I get terrible Verizon service, yet I was still going to bed each night during my review period with close to 40% battery left. That's incredible.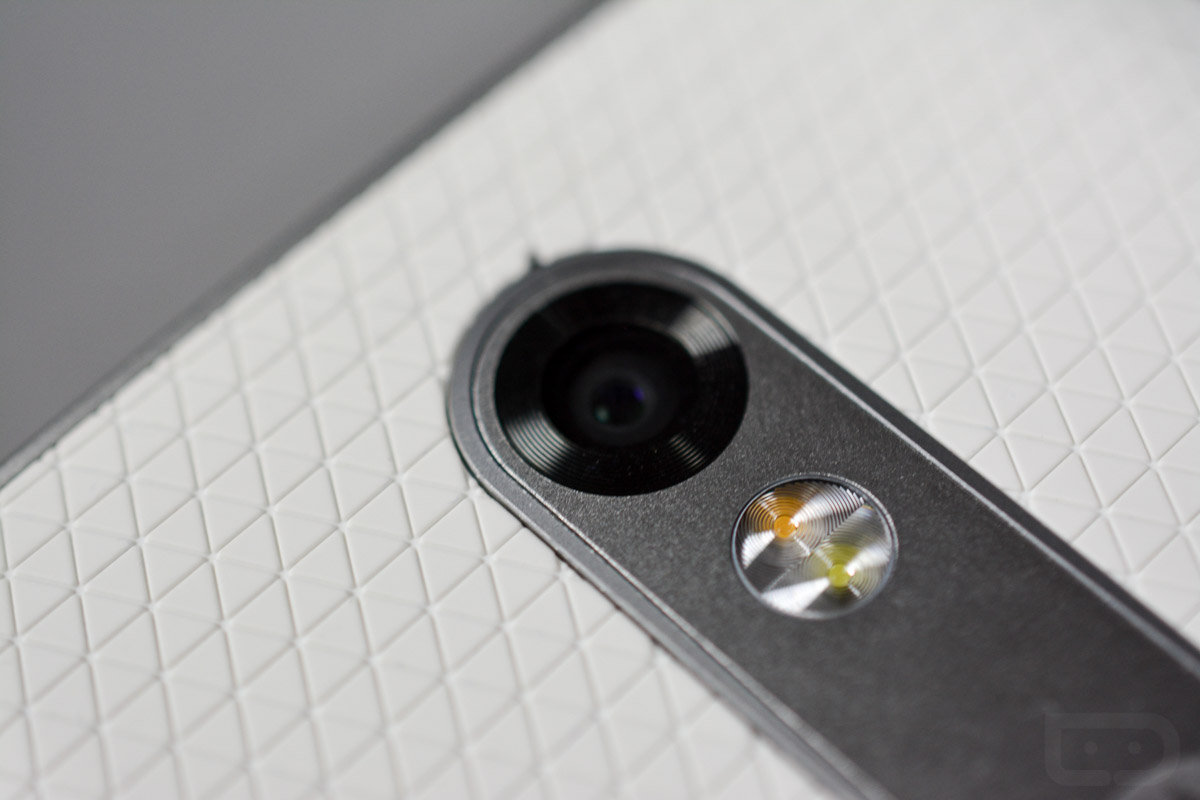 3. Might be Motorola's best camera.
Motorola used to fail miserably in the smartphone camera department with each passing phone. Up until this year's Moto X Pure Edition and now the Turbo 2, Motorola was never even in the conversation of a phone manufacturer who had phones that were capable of taking top tier pictures. That is, unless your conversation included ribbing of the guy in your group who attempted to claim his Moto X (1st gen) was "solid after the last update!" Today, Motorola is up there with the best in the business.
The 21MP camera in the Turbo 2 is fast, simple to use, decent in low light, and overall, takes really good, sharp, detailed pictures. You can see a whole bunch of them in our full review, but trust me, this is an area you won't be disappointed in.
4. You can customize it to your liking, for free.
In a time where everyone you know has that same stale iPhone with a 2-year old design, Motorola is giving you the chance to make a custom smartphone masterpiece at no extra cost. With the Turbo 2 (and just like the Moto X Pure), you get access to Motorola's Moto Maker, which is a customization tool that lets you choose the amount of storage, frame color, back color, back material (leather, nylon or soft touch plastic), accent color, engraving, and boot-up greeting for your phone.
You can, of course, add some cost through Moto Maker if you choose lots of extra storage or higher-end materials (like leather). But in doing that, Motorola will also then let you swap the phone out within two years for a fresh design, should you get bored with your original creation. How awesome is that?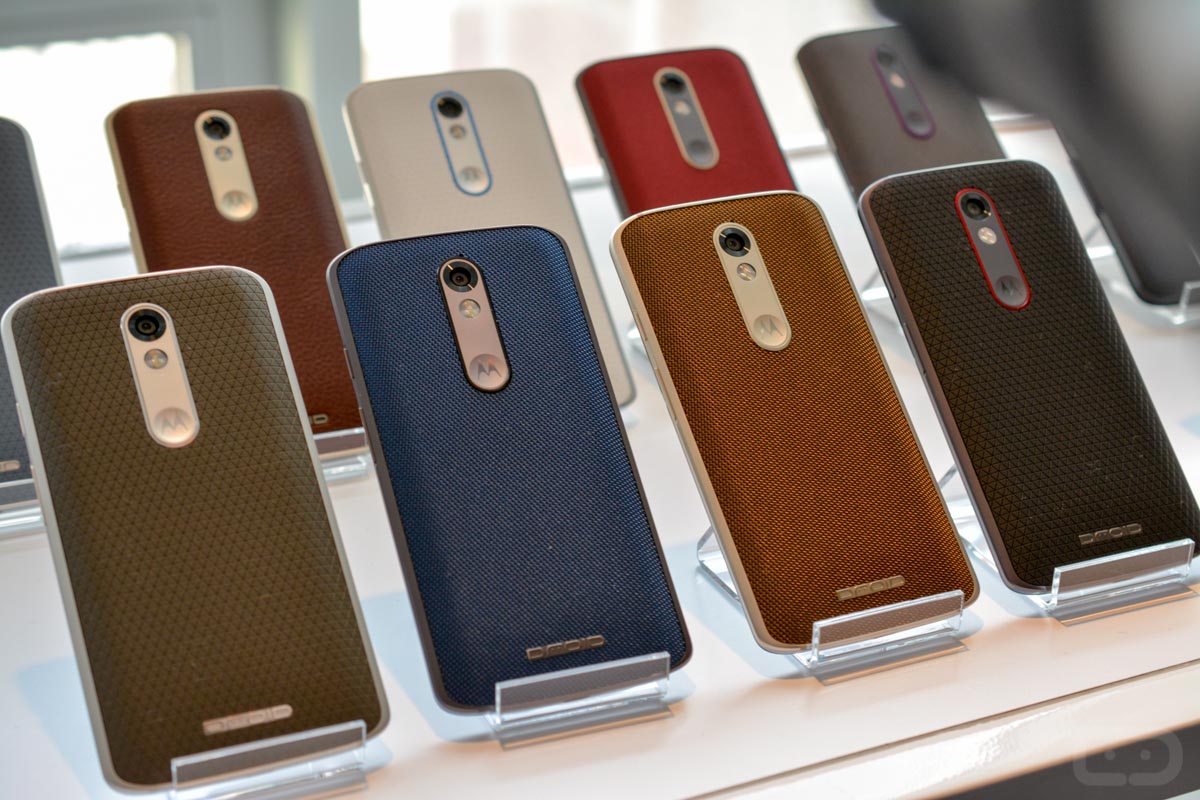 5. It Turbo charges.
You could technically slide this into bullet point 2, but the technology is just so important that I felt it needed to stand on its own. Like with many other phones today that run Qualcomm chipsets (Turbo 2 runs the Snapdragon 810), this phone is capable of taking advantage of Qualcomm's Quick Charge 2.0. That means, at least according to Motorola's numbers, you can grab up to 13 hours of juice in just 15 minutes of time using the included Turbo Charger. So even though this phone isn't going to die on you in a single day, you always have Turbo charging as a safety blanket to fall back on, should you need a quicker topper in the middle of a day.
Bonus reason:  The software is pretty good.
Because the Turbo 2 is a Motorola phone and Motorola has adopted the "pure" Android experience in recent years, you get one of the best software experiences of any Android phone. That means you get a version of Android that hasn't really been messed with, along with Motorola's suite of actually useful add-ons (like Moto Display and Voice). I did say "pretty good," though, because this phone in particular has clearly be influenced by Verizon's agenda, which is a gentle way of saying it has way too much f*cking bloatware and other nonsensical tweaks that no one was asking for. Thankfully, they aren't deal breakers and I think you'll manage.
So there you have it, 5 simple reasons why the DROID Turbo 2 is worth buying. Up next, the Nexus 6P (edited).
---
You can buy the DROID Turbo 2 from Verizon and Motorola.