LG, just before the start of IFA, announced a new luxury edition of its Watch Urbane (review). It's called the Watch Urbane Luxe and it runs $1,200, thanks to its 23-karat gold adornment. 
The watch was made in partnership with REEDS Jewelers here in the US. Speaking of made, LG is only releasing 500 of these "limited edition" watches. Each is engraved with a serial number for authenticity and will be available for pre-order later this month.
While it's a smartwatch underneath (and runs Android Wear), LG is really promoting this as a luxury item for a very small crowd that are willing to spend lavishly on something like a gold smartwatch. It utilizes a deployment clasp, has an alligator watch band, is made of 23-karat gold, and is housed in a "piano-gloss lacquer case."
The Watch Urbane Luxe will officially be available at the end of October.
Watch Urbane Luxe specs:
Chipset: 1.2GHz Qualcomm Snapdragon 400 processor
Operating System: Android wear
Display: 1.3 inch plastic OLED (320×320, 245ppi)
Memory: 512MB LPDDR2 / 4GB eMMC
Sensor: 9 axes (Gyro / Acceleration / Compass), pressure sensors, heart rate sensors
Waterproof and dustproof: IP67 Certification
Battery: 410mAh
Colours: Gold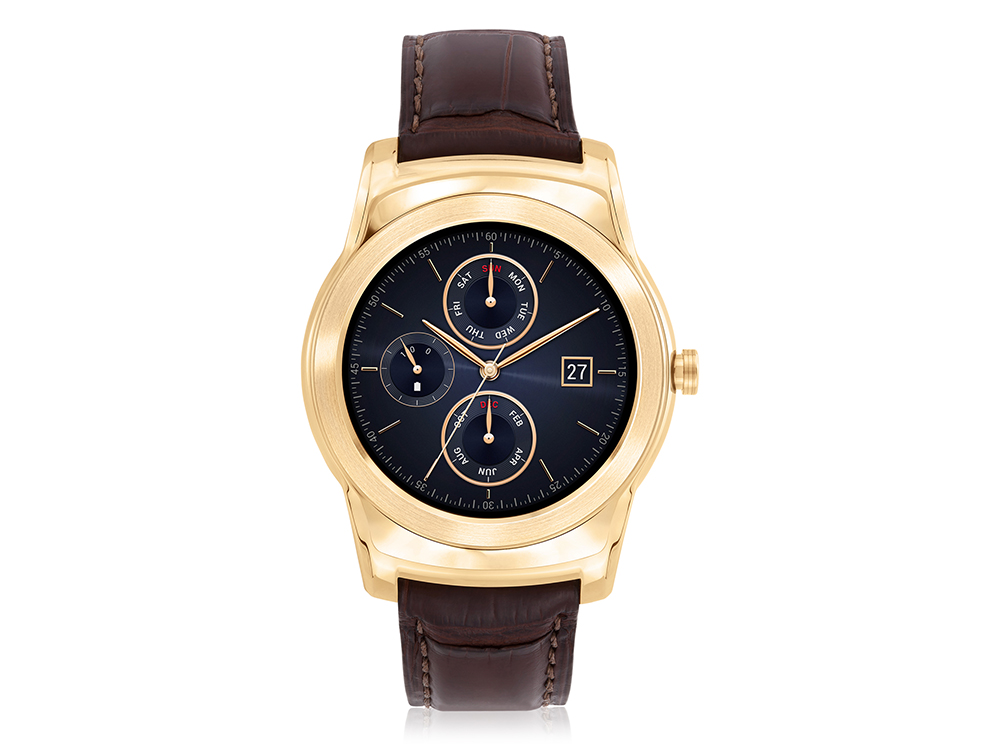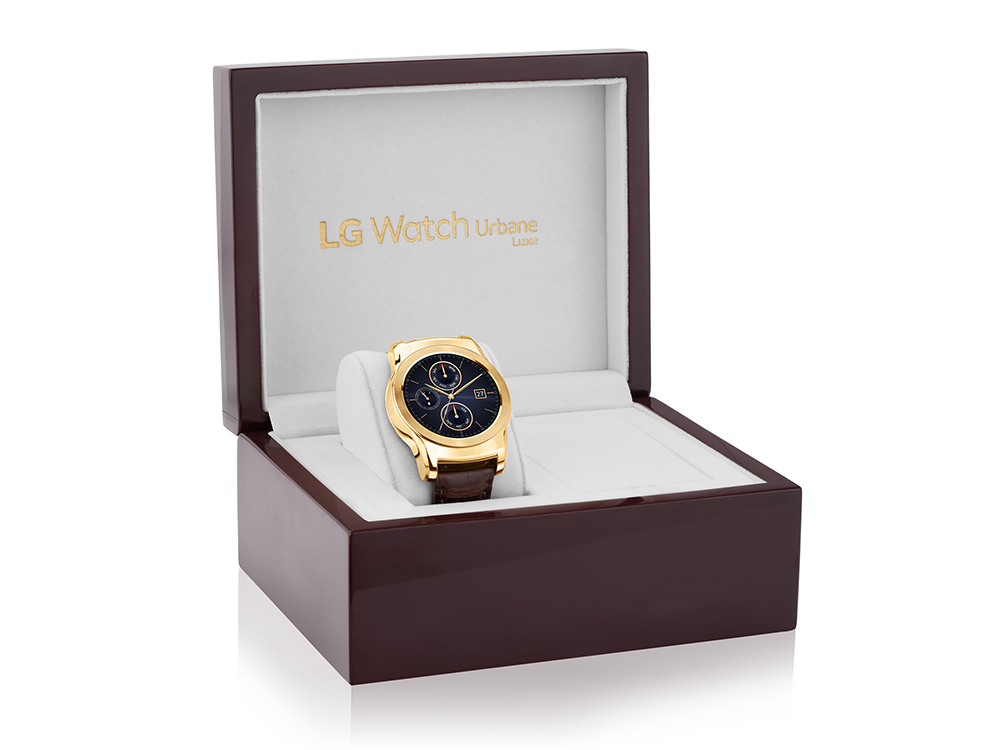 ---
LG WATCH URBANE LUXE, AN EXQUISITE SMARTWATCH

Limited Edition Device from LG is More Jewelry Than Wearable

SEOUL, Aug. 31, 2015 ― In collaboration with U.S. retail jewelry company REEDS Jewelers, LG Electronics (LG) will introduce a premium limited edition smartwatch, LG Watch Urbane Luxe. This luxurious wearable was designed with a specific wearer in mind and is adorned in 23-karat gold and gorgeous alligator leather strap set in an exclusive piano-gloss lacquer case. Available starting at the end of October, the LG Watch Urbane Luxe will retail for approximately USD 1,200.

The LG Watch Urbane Luxe will sport a deployment clasp for a fitted, elegant look that isn't bulky. Invented by Louis Cartier in 1910, the use of a deployment clasp makes this timepiece even more exclusive and unique. The alligator band itself is handcrafted at the highest level of craftsmanship, undergoing 50 separate steps in its creation, handled lovingly by 30 experienced leatherworkers. The 23-karat gold used in the LG Watch Urbane Luxe is stronger and harder than the 24-karat gold used in jewelry and heavier than the 18-karat gold used in traditional luxury watches.

"Wearable devices shouldn't be thought of as an extension of one's smartphone but an extension of oneself," said Chris Yie, vice president and head of marketing communications for LG Mobile Communications Company. "This blending of craftsmanship and technology is a natural evolution of the smartwatch, which is becoming more of a lifestyle accessory than a piece of hardware. We think this is a good direction for wearables and we want to encourage this transformation."

Each of the 500 limited edition watches will be engraved with its own serial number for authenticity and available initially in the USA for pre-order at www.REEDS.com later this month or by visiting any REEDS Jewelers location. Visitors to IFA 2015 can see this beautiful work of art for themselves along with other mobile devices from LG in Hall 18 of Messe Berlin from September 4-9.

# # #
______________________
Some of our best videos.