It's not that we are too good for them or don't see their importance, but we typically don't review mid-range Android phones like the Moto G (3rd gen). We tend to stick to the high-end guys, the ones that most of our readers get all sorts of opinionated about after flocking toward with wads of cash. But there is something different about the new Moto G. Not only is it the 3rd version of Motorola's most successful phone of all time, but it's also impossible to ignore. This is a sub-$200 phone that bests many $400 and above phones in performance, battery life, and style.
Since receiving a review unit a couple of weeks back, I've spent enough time with and without the new Moto G (3rd gen) to share some final thoughts. And while this is a step out of our comfort zone, I think you'll see why after reading this that we decided this one was worth a deeper look.
This is our Moto G (3rd gen) review.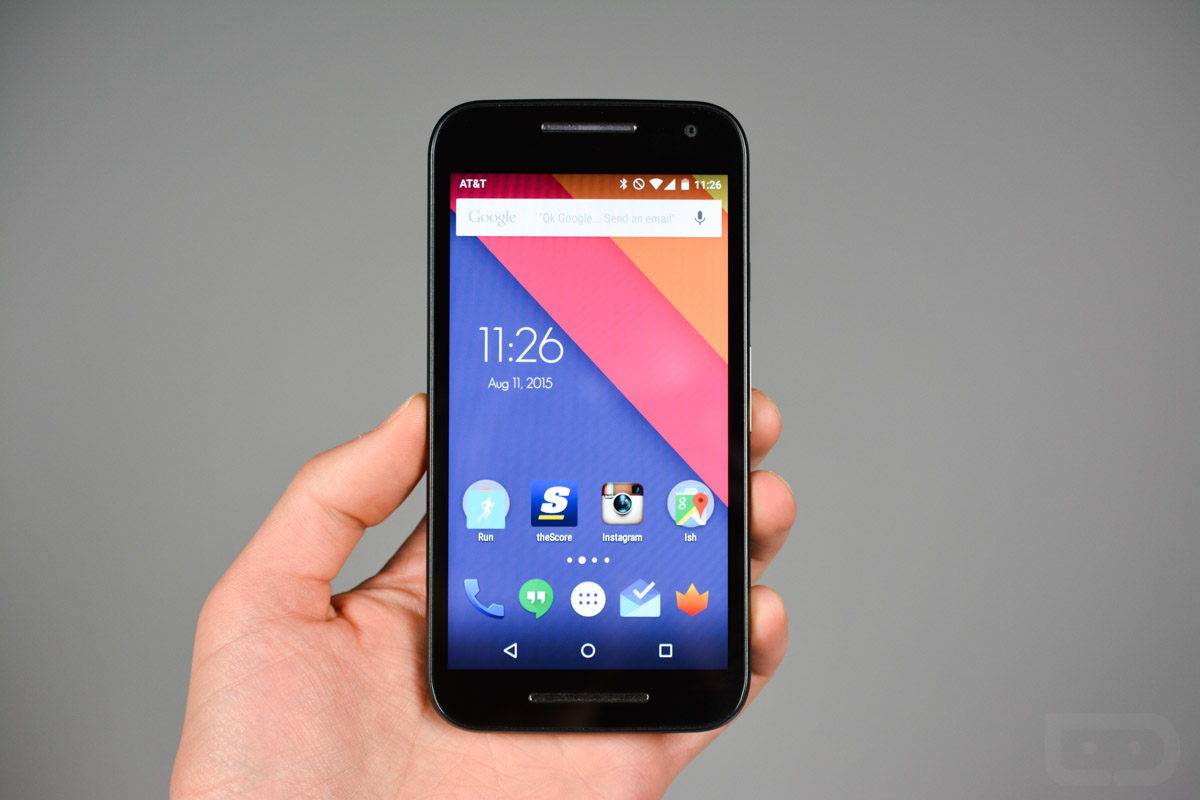 What's awesome about it?
---
Battery Life
Phones that have great battery life will always have a special place in my heart. I loved the OnePlus One because of its two-day battery life. The Xperia Z3 Compact ranks up there in my favorites as well for the same reason. And now, you can add the Moto G (3rd gen) to the list. With its ultra-efficient Snapdragon 410 (quad-core) processor, 5-inch 720p display, and 2470mAh battery, this phone just goes and goes and goes. Even with the phone running on AT&T and at my house, which happens to be an AT&T black hole of signal death, this phone, on LTE only, easily gets through an entire day with solid use (14-16 hours with a terrible AT&T signal). Turn on WiFi and it might last for days.
In fact, the standby time on this phone might be the craziest thing I've ever seen in a smartphone. I'm pretty sure that I turned this phone on for the first time after returning from NYC a couple of weeks back, charged it, connected to WiFi, and then didn't touch it for 3 or 4 days, yet it still somehow had most of its battery left. Today, I woke up at around 5:45AM, grabbed the Moto G (with WiFi on), caught up on news, then went for a 30-minute run (using GPS the whole time), and am now sitting here at 12:30PM with almost 70% remaining (1.5 hours of screen on time). That's insane! The Galaxy S6 would have asked me to recharge it at least once in that amount of time.
Design
The new Moto G is an obvious member of the Moto family. The design, while different in many aspects, is still very much a Moto G. Take a look at the picture below to see what I mean, but also to see how the line has evolved over the last couple of years. It's simple, clean, and starting to become somewhat iconic at this point. Someone tell HTC that this is how you evolve smartphone design.
Holding this phone reminds me a lot of the original Moto X in that its curves melt into your palm, all areas of the screen are reachable with one handed use, and it isn't so thin that it becomes difficult to hold. There is a slight texture to the (replaceable) back side, along with a somewhat sticky phone frame that both help it from slipping around in your hand. The power and volume button places are in their proper spots and not at all confusing. And the camera housing, with dimple, and flash add some much needed flair.
Overall, this phone is refreshing in that it's not an oversized behemoth, but it's just big enough that it feels like a 2015 phone.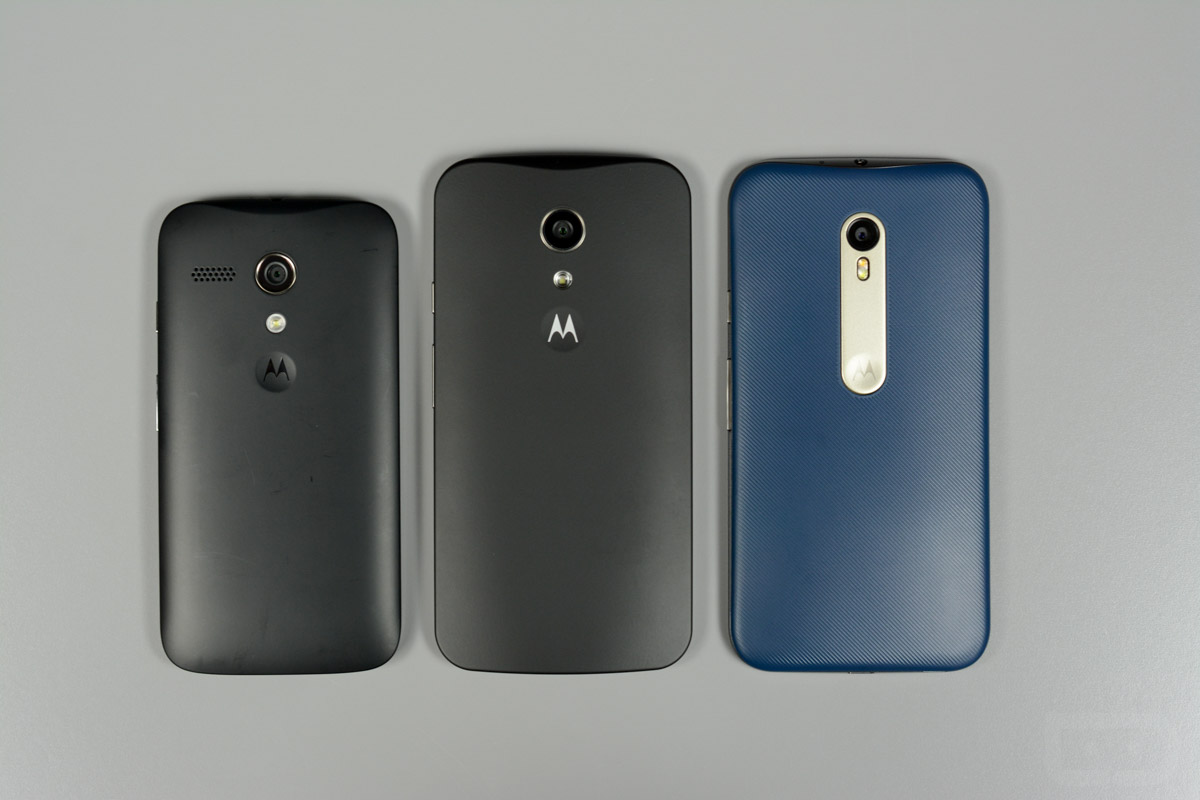 Personalization
As an added bonus, Motorola added the new Moto G (3rd gen) to their Moto Maker service, which means you can customize a Moto G at no extra cost and receive it within a few days. This isn't the full Moto Maker treatment that accompanies the Moto X package, but you do get to choose a white or black front and from 10 different accent and back colors. You can even choose to engrave it or double the RAM and storage, though the RAM and storage upgrade will cost you extra.
Still to this day, no one is doing customization like Motorola. That's too bad because personalization of a phone has become one of our favorite things to do with new Moto phones.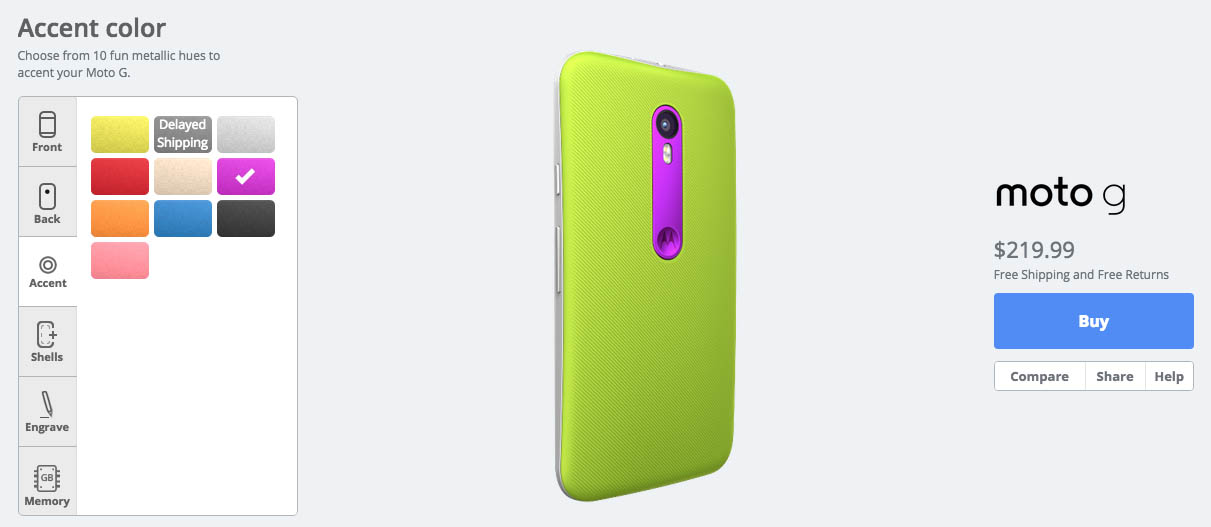 Camera
This isn't the best camera you will find in a phone, but it might be the best you will find in a $200 phone. Motorola, a company that almost always disappoints in the camera department, appears to be figuring things out. Not only did they express a major desire and focus for putting out the best smartphone camera around in the new Moto X Pure Edition, they seem to have spent some quality time with the Moto G's shooter as well.
You are looking at shots taken with a 13MP f/2.0 camera that includes pretty quick auto focus, 1080p video, slow motion shooting, burst mode, and auto HDR.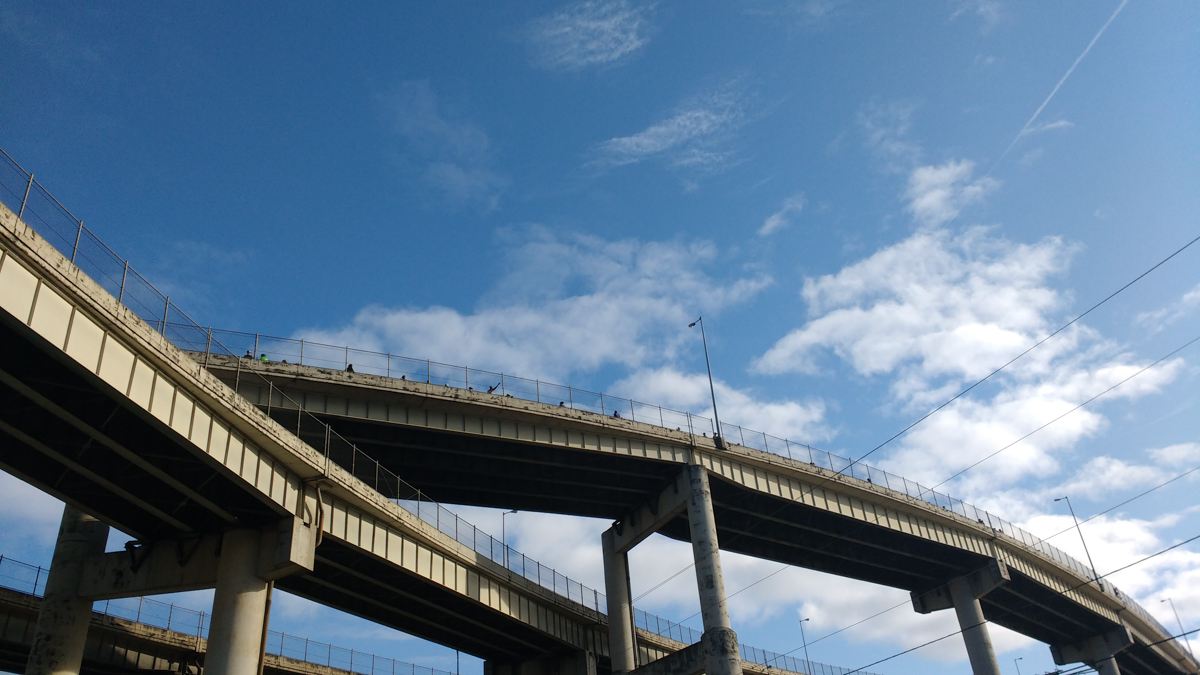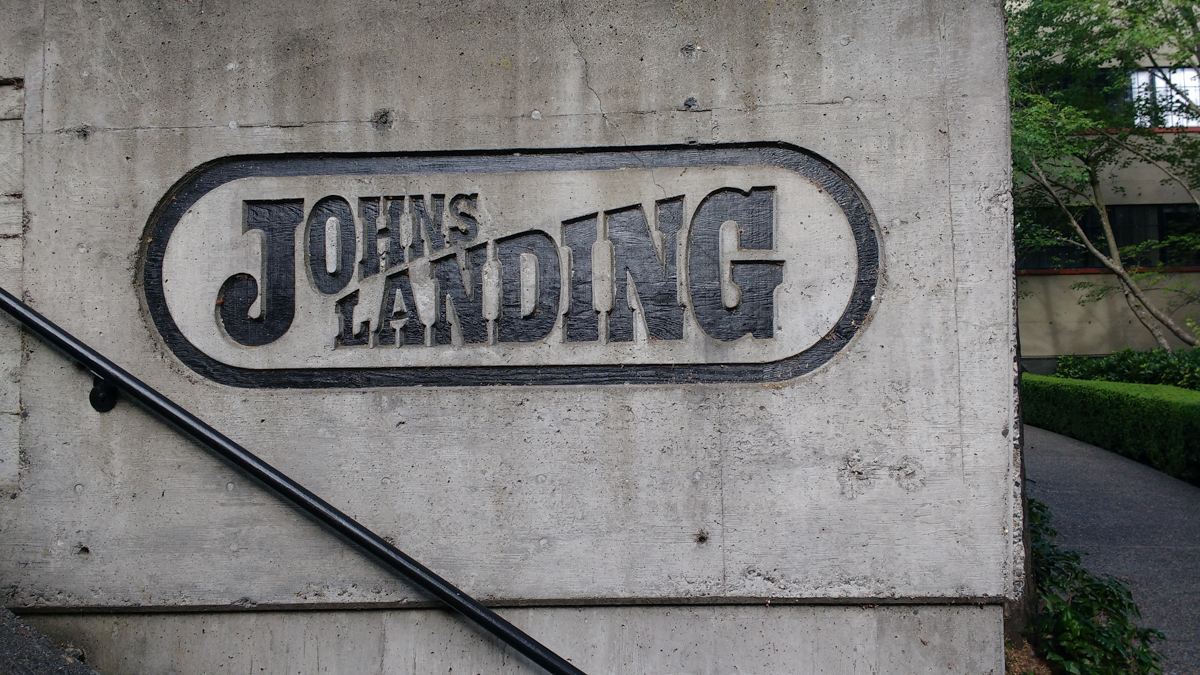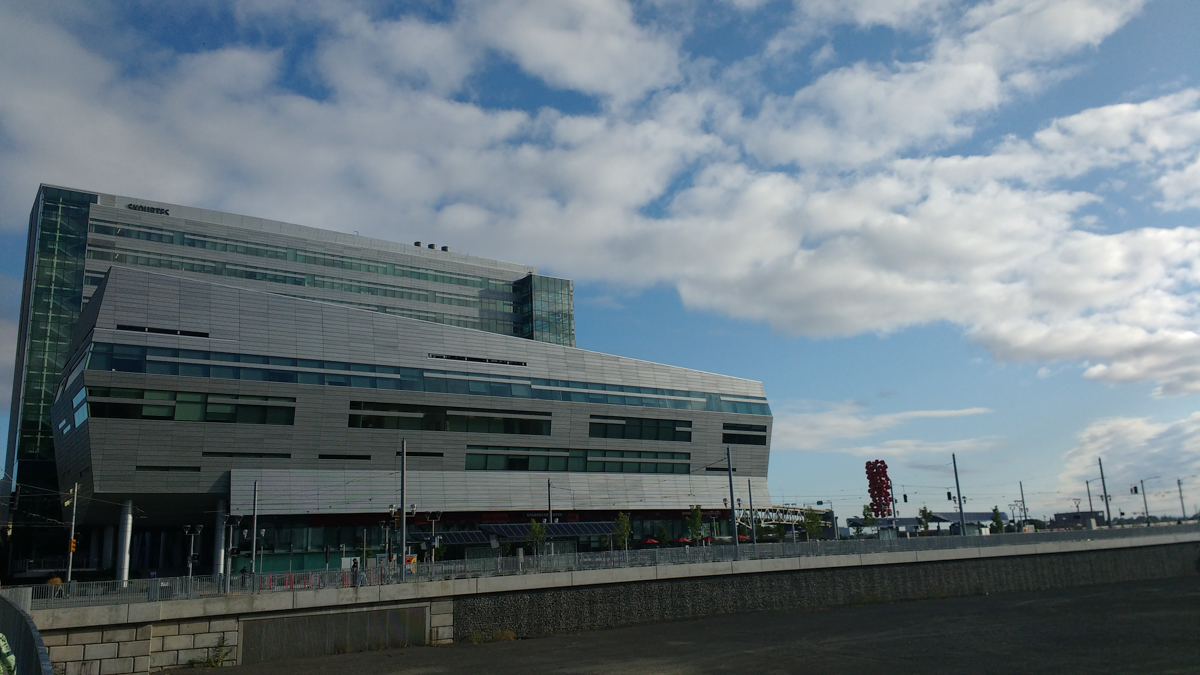 Full resolution: 1 | 2 | 3 | 4 | 5 | 6 | 7 | 8
As you can see, the phone gets a little aggressive with the auto HDR, but it is quite capable of taking some decent shots more often than not. I went for a run this past weekend with the phone, along Portland's waterfront, and captured all sorts of photos that I'd be happy to share publicly. I also took some indoor, semi-lousy-lit photos of my son that are more than acceptable.
Sure, the camera doesn't have OIS, but again, for a camera from Motorola that is inside a sub-$200 phone, I don't know how you could complain about it.
Performance
When you talk mid-range phones that cost under $200, you don't necessarily expect them to perform as good if not better than some high-end phones. The Moto G (3rd gen) is the exception for now. Even though it runs a Snapdragon 410 quad-core processor, this phone just flies around without a hiccup or stutter. While it may not be the king of gaming or video consumption with its Adreno 306 GPU and 720p display, it does everything else as good as more expensive phones. Motorola has fine-tuned this experience on the back-end so nicely, that I'd be shocked if you used this phone for a week and came back frustrated with its performance.
The camera fires up instantly with Motorola's twisting gesture, the phone awakes immediately when picked up through Moto Display, and it opens apps/settings/Google Now/etc. right when you ask it to. If I didn't know that this phone ran one of the lower-end Snapdragon processors, I would have thought that Motorola snuck in something more premium.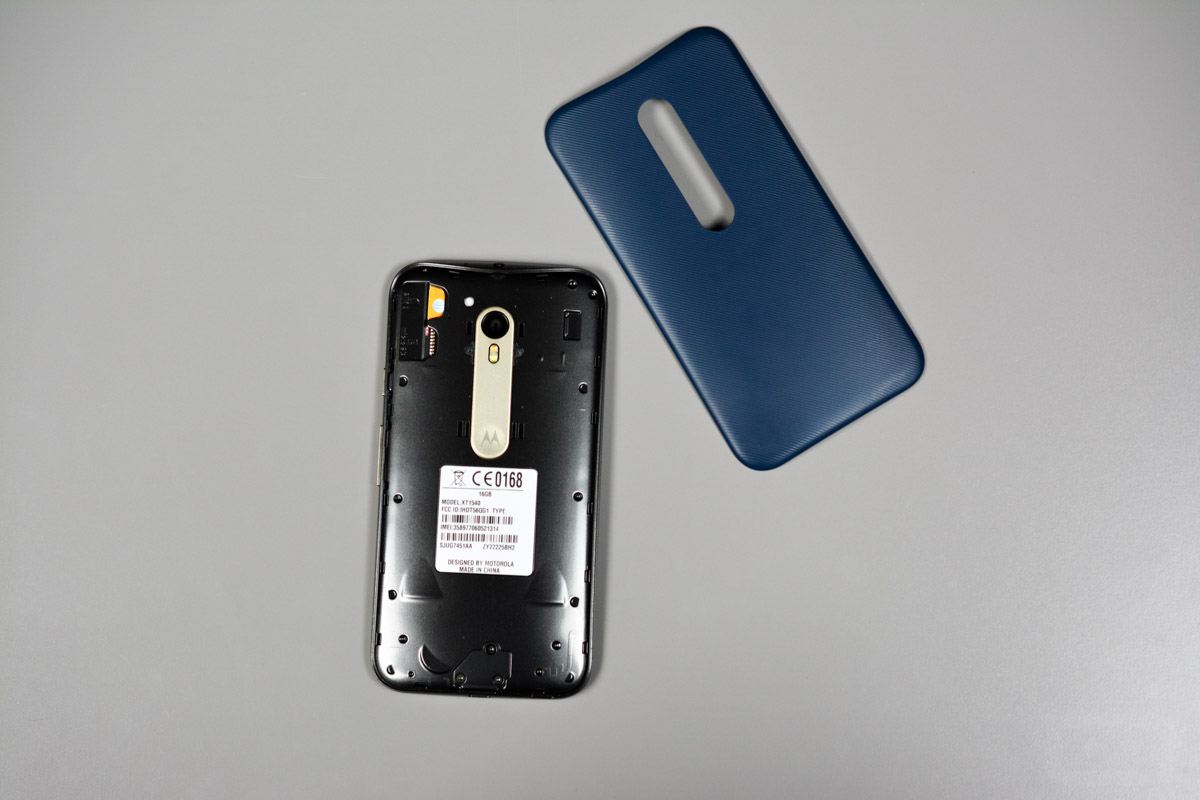 Software
As has been the case since dating back to the original Moto X, Motorola is continuing to push a "pure" Android experience that is accompanied by their own suite of Moto software on the Moto G (3rd gen). Everything here is as Google would want it, but then Motorola adds on pure awesomeness, like Moto Display, Actions, and Assist. We've talked on countless occasions about how Moto Display is one of the few game-changing software add-ons introduced in years, so we won't bore you with that here. Just know that it's as good as ever, even with the LCD display in the Moto G.
The phone comes loaded with Google's launcher, the stock dialer and app drawer, familiar notification and quick settings shade, and system settings are in the right place. If you know Android, at least the stock kind, everything is where you expect it to be. Because of that, and because Motorola has become increasingly good at tightening up performance, the software experience is one of the best (if not the) in the business even on a mid-range phone like this.
I don't really know what else to say, other than, this is how Android is supposed to be. This is the proper way to improve upon Google's mobile operating system.
If you were looking for one missing feature, it would be Moto Voice, which is Motorola's software that allows you to control phones with your voice. I would imagine the lack of Voice has to do with the processor setup and am not surprised that it's not there. But when your friend who owns a Moto X starts talking to their phone, don't be shocked that you can't emulate their performance.
Price
$179 is the starting price of this phone. Not with a contract. It just costs you $179 and then you get to connect it to AT&T or T-Mobile service. If you want to double the RAM and storage from 1GB to 2GB and 8GB to 16GB, it'll cost you another $40. The model I'm testing for this review is the upgraded model that runs $219. $219! Come on! This almost seems like a lie or some giant scam that you can buy a phone this good for this cheap.
What's not so awesome about it?
---
Display
At $179, I didn't expect the new Moto G to have the best display ever made. In fact, I don't even think it's bad as a 5-inch 720p LCD panel. But I have to be honest in telling you that this isn't going to be the best display you have ever used. And you know what? Who cares. The viewing angles on it are fine, the colors are accurate and just punchy enough, and it clearly consumes little power with heavy use, so it is what it is. It's not great in super bright sunlight, but it is very responsive to the touch. It's a fine display, it's just not a best-in-class display.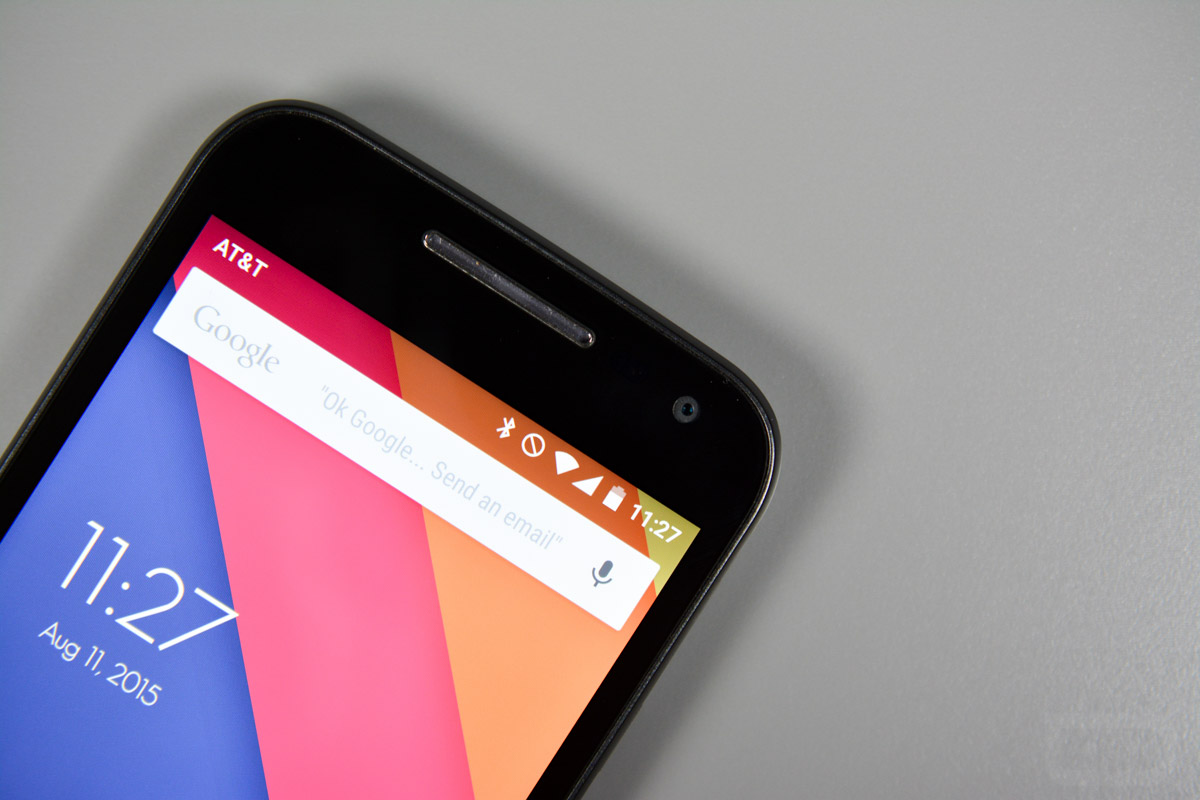 No NFC or Quick Charge 2.0
The new Moto G doesn't have NFC or Qualcomm's Quick Charge 2.0 technology. I can live without NFC, but felt the need to point out the lack of it in this phone, since it's clearly a super hot topic right now. As for the missing Quick Charge 2.0, this is a tough one to stomach. Even though this phone will easily last you through a day, quick charging a phone is something that has become such a deeply engrained part of my life, that it frightens me a bit to use a phone without it. It takes a couple of hours to charge this phone. Phones with QC 2.0 take under an hour in many instances. That's a huge difference! If you were ever to get stuck in a situation where you needed a quick bit of juice to last a few hours, you probably aren't getting it here. If you buy this phone, just charge it overnight, please.
Video
---
[responsive_vid]
Gallery
---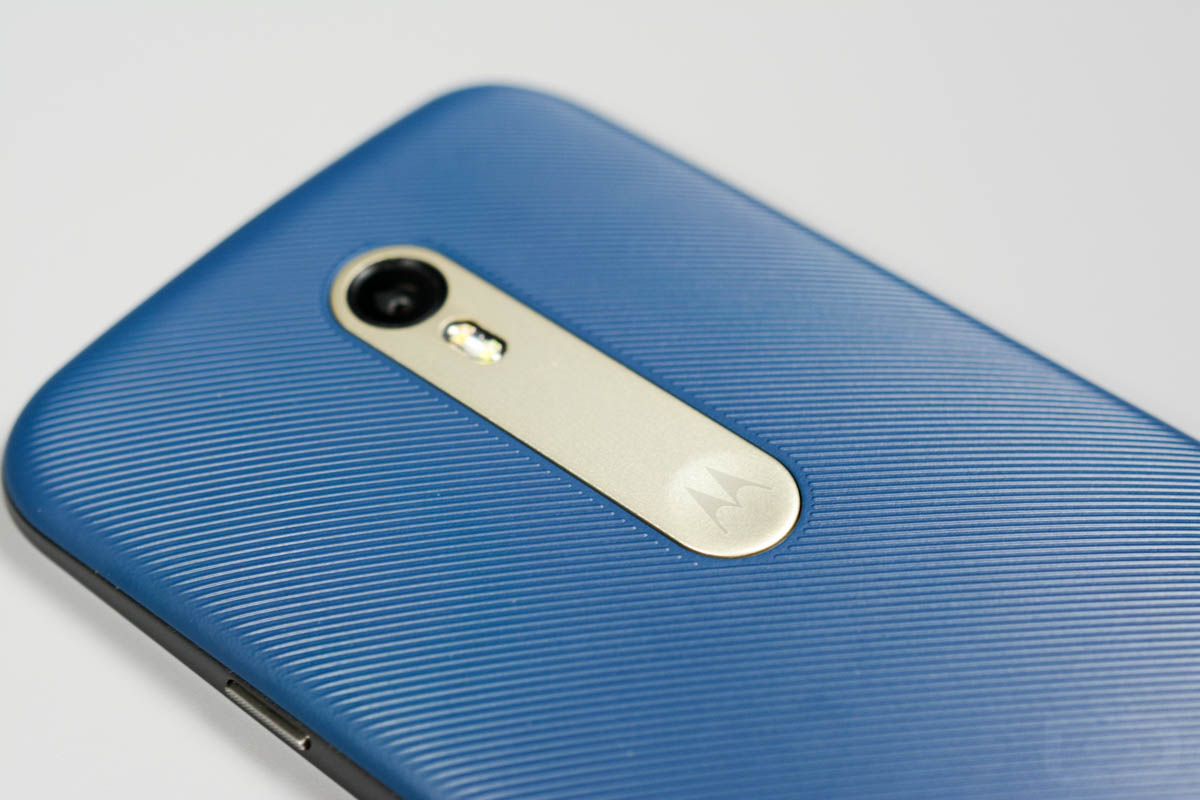 Should you buy a Moto G (3rd gen)?
---
What's your budget? Is it $200? Then yes, you should probably buy the Moto G (3rd gen). Head over to Motorola's site at the link below and customize the hell out of one. I can't think of another phone at this price that can top this one. The camera is solid, its performance is better than many flagships, and the battery life is on rockstar levels.
You can buy the new Moto G (3rd gen) from Motorola or Amazon, starting at $179.