Ever since IKEA and Samsung announced that they were teaming up to introduce a line of furniture with embedded wireless charging, we have been dying to get a look at the options, prices, and opportunities to buy them. With the Galaxy S6 and S6 Edge, along with a handful of other devices showing love to wireless charging these days, the thought of having furniture in our lives with built-in wireless charging sounds pretty incredible. It may not be fast charging, but it's certainly quite convenient, especially if the technology can live seamlessly in our day-to-day lives.
This morning, IKEA finally announced pricing and availability of the new line for the US, with the first pieces of furniture becoming available in "late Spring." 
You will see all of the options below, which includes everything from night stands to lamps and stand-alone charging plates that can charge up to three devices at a time. IKEA is even introducing a saw set and kit that will allow you to turn any piece of furniture into a wireless charging station.
Prices for night stands start as low as $60, the lamps go as low as $70, and the charge plates can be had for as little as $28. If you want the do-it-yourself kit, you are looking at $30 for the charger kit and another $5 for the saw set.
For more information outside of the pictures below, be sure to hit up the source PDF.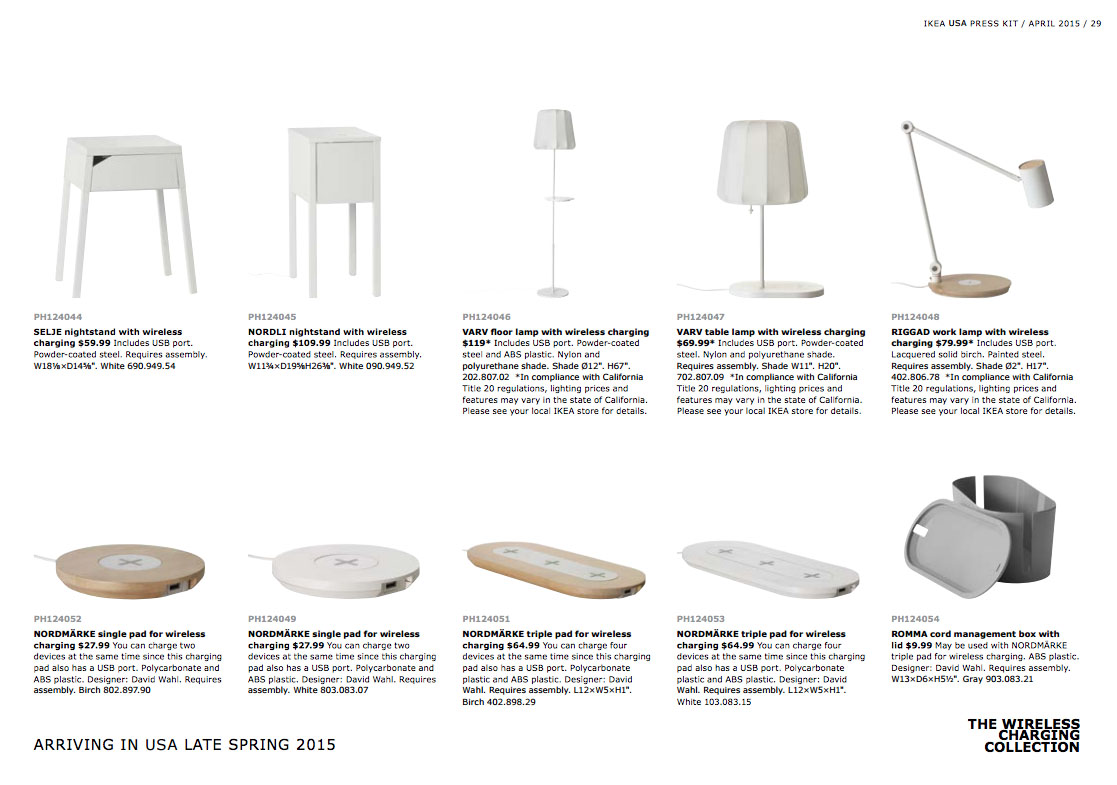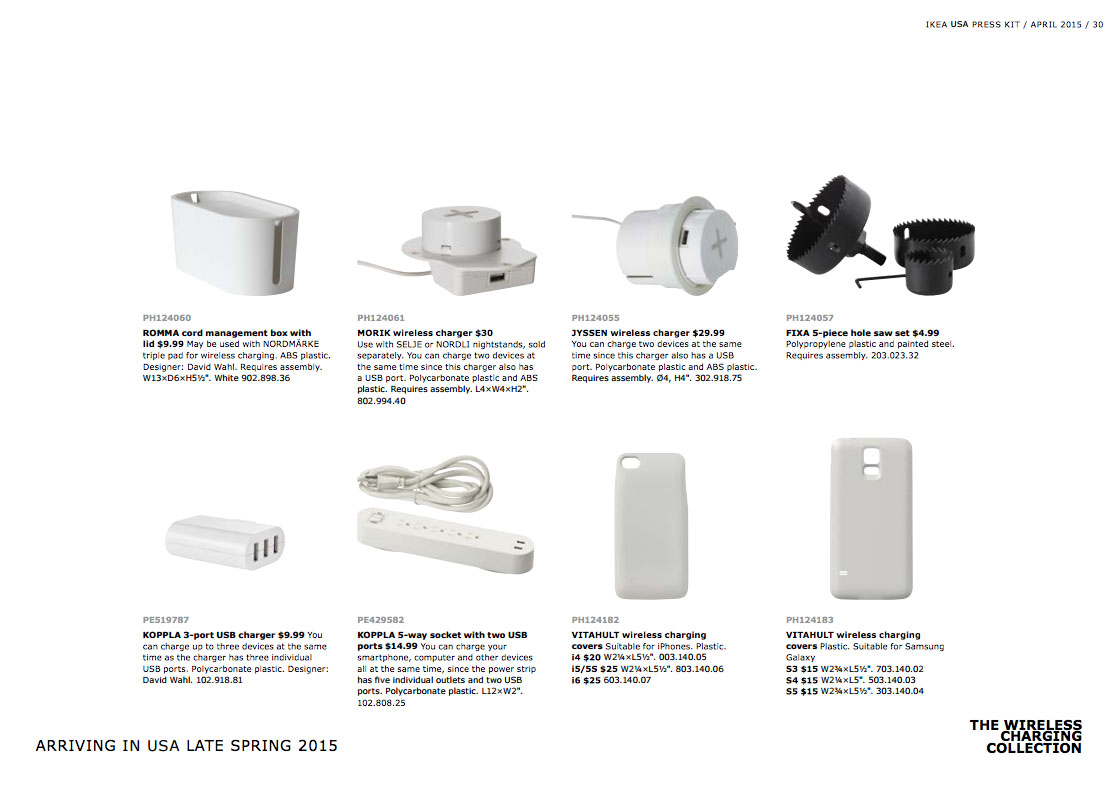 Via:  IKEA (PDF)