Well, get ready for it – April Fools' 2015 has already started. Google is in on the act as usual, with a Pac-Man version of Google Maps that went live moments ago. Samsung is playing as well today, with the introduction of the Galaxy BLADE edge. There will be more, trust me. Some will be good, others, maybe not so much. Either way, this day(s) is always a lot of fun. We'll try to keep track of some of the best as we see them. 
---
You can play Pac-Man on Google Maps by visiting Google Maps on the web and then clicking the Pac-Man icon in the bottom left corner.
Update:  Pac-Man is also on Google Maps for Android and iOS. You should be able to play in the newest version of Google Maps, but you have to search for locations that you might think Pac-Man would be. Google offers up a whole guide to Pac-Man in Google Maps here. They also provide clues on where you can find him (just go search for "Arc de Triomphe" and you'll be able to play). Also, more info at the Google Maps blog.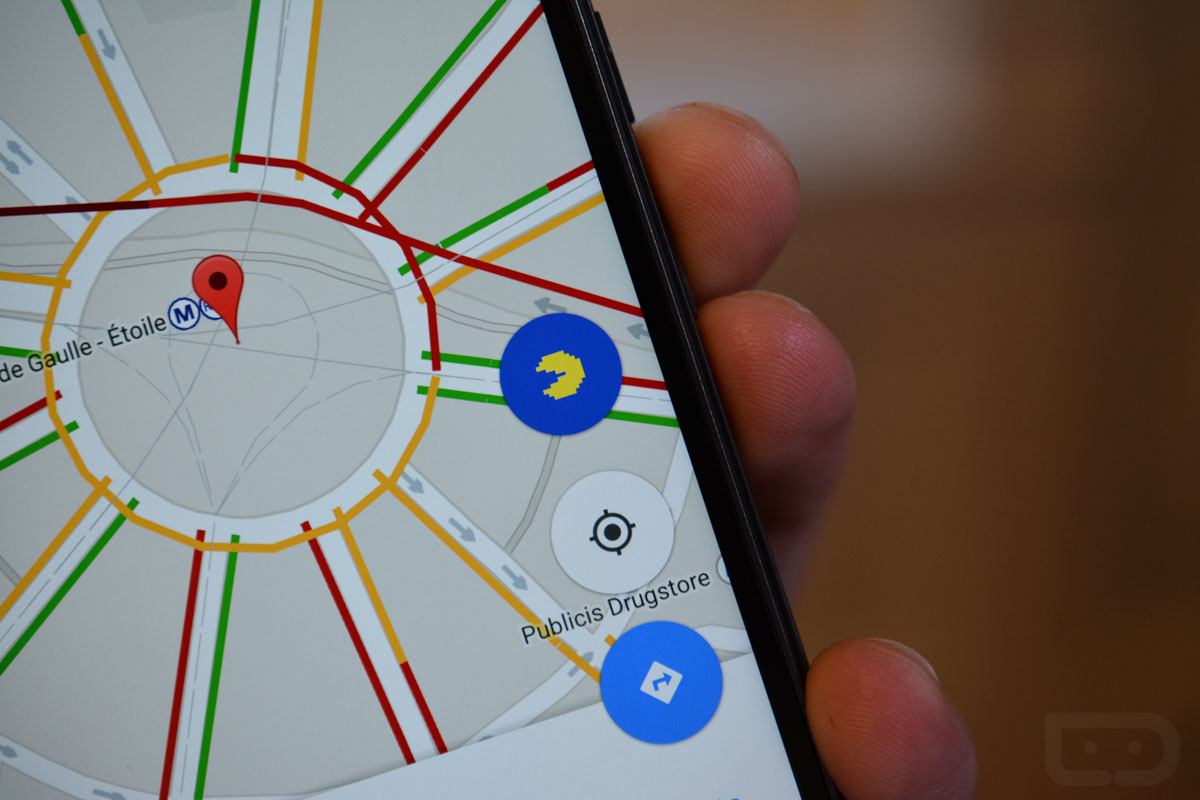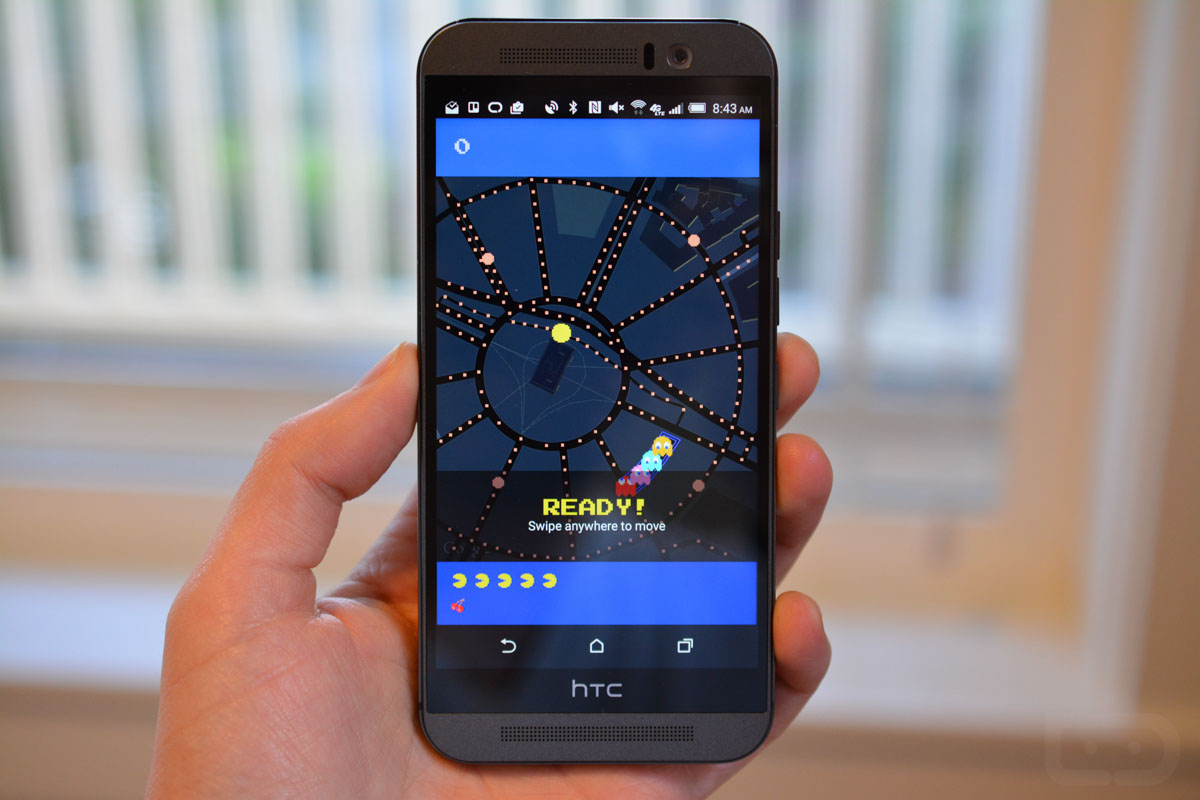 ---
As for the Samsung Galaxy BLADE edge, you are looking at a clear, glass-like phone with a foldable handle, is ergonomic and ceramic, has a diamond edge, is waterproof (unlike the S6 and S6 Edge), and even has a thermometer stylus! Silly.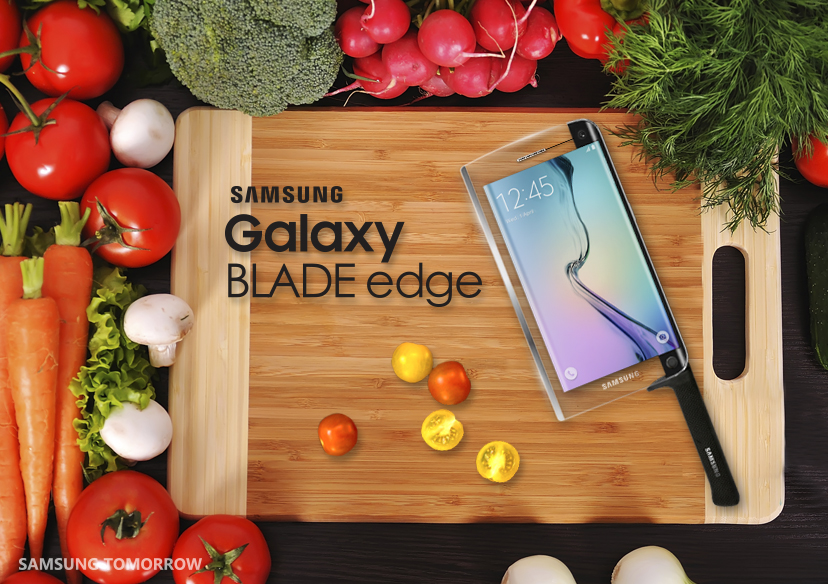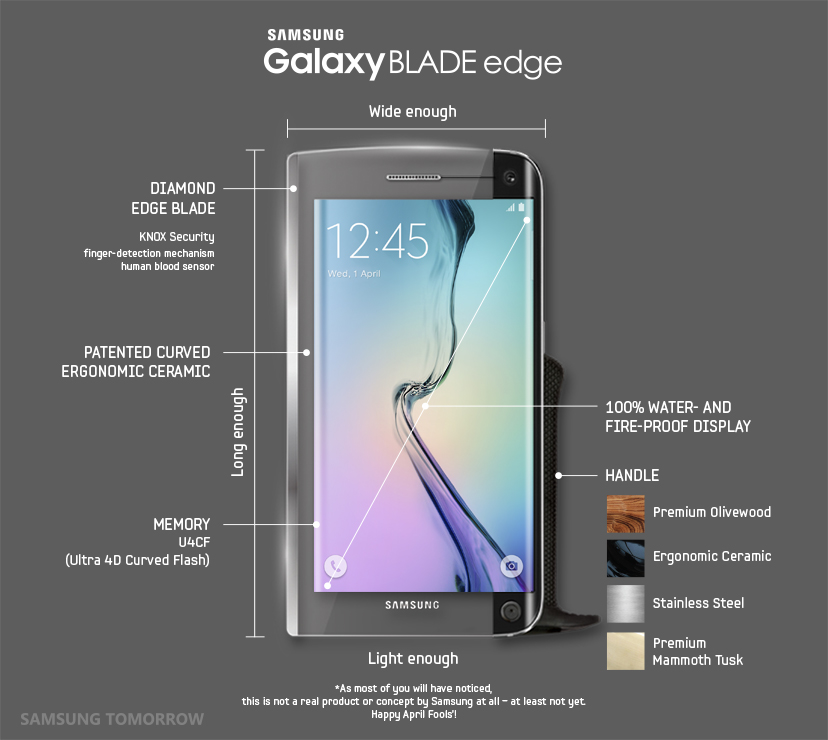 ---
Update 2:  Amazon has introduced the "Dash Button," which are 1-click buttons to help you instantly and directly order the things you need the most…from Amazon Prime.
Note:  Other news outlets think this is actual real. I still think it's a joke, but hey, it could be real. Seriously, though, how could these be real?
Note 2:  Amazon says that these are totally real! OK then!
---
Update 3:  And then Google unveiled the Google Panda at a fake press event in Japan. (Cheers Brandon!)
---
Update 4:  Introducing Smartbox, by the Inbox team! A smart mailbox…like the real kind of mailbox outside of your house.
---
Update 5:  Reddit's Android subreddit just went Apple.
---
Update 6:  Motorola just gave us custom selfie sticks. Woof.
https://youtu.be/584qPWzfhHY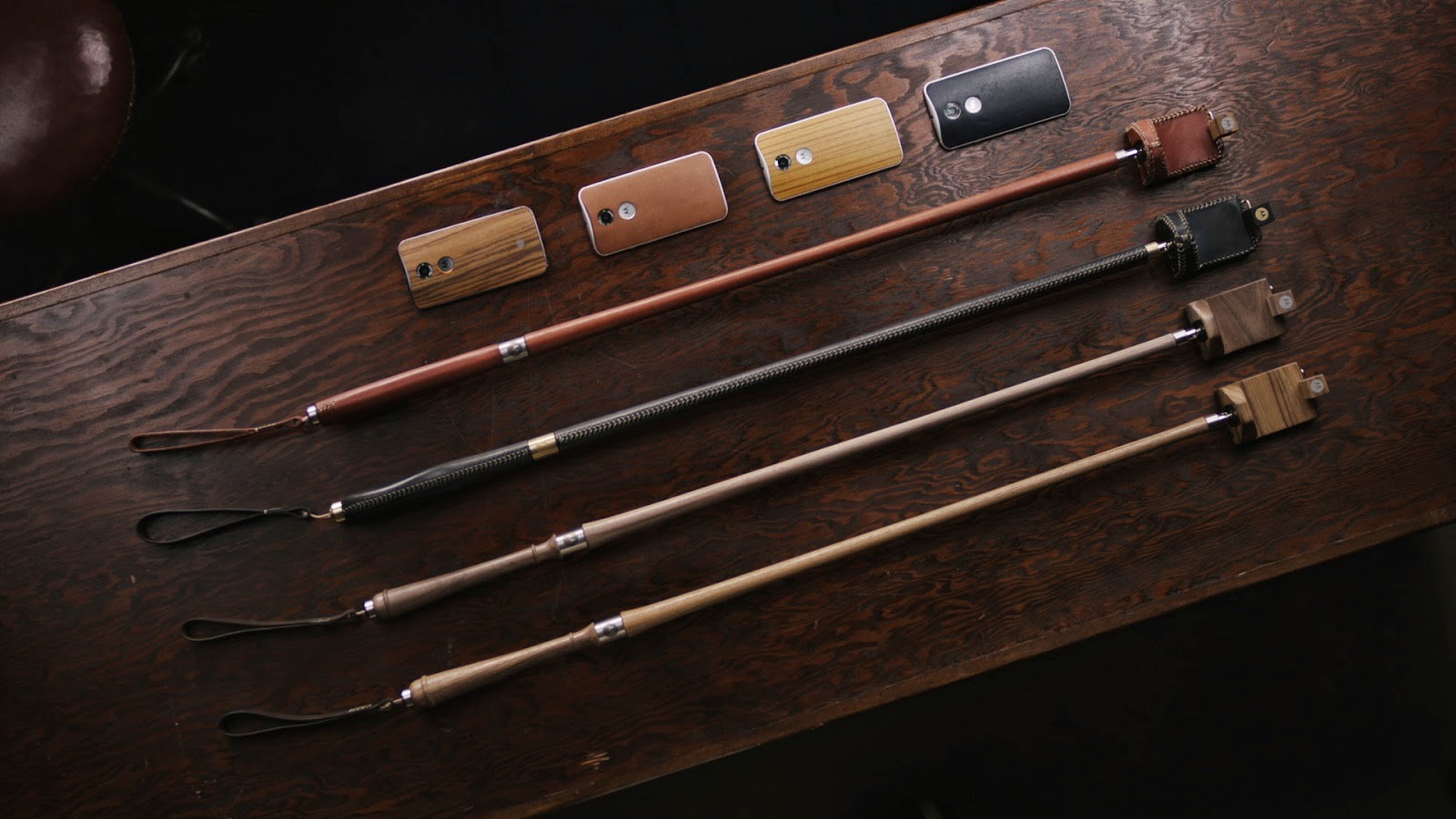 ---
Update 7:  T-Mobile introduced Pets Un-Leashed, their $5 per month pet add-on planet. There may be Zebra porn involved. That's not a joke either.
https://youtu.be/_Kj-4F8pWfk
---
Update 8:  Google Fiber introduced…dial-up mode, because people don't have the time to do the little things in life.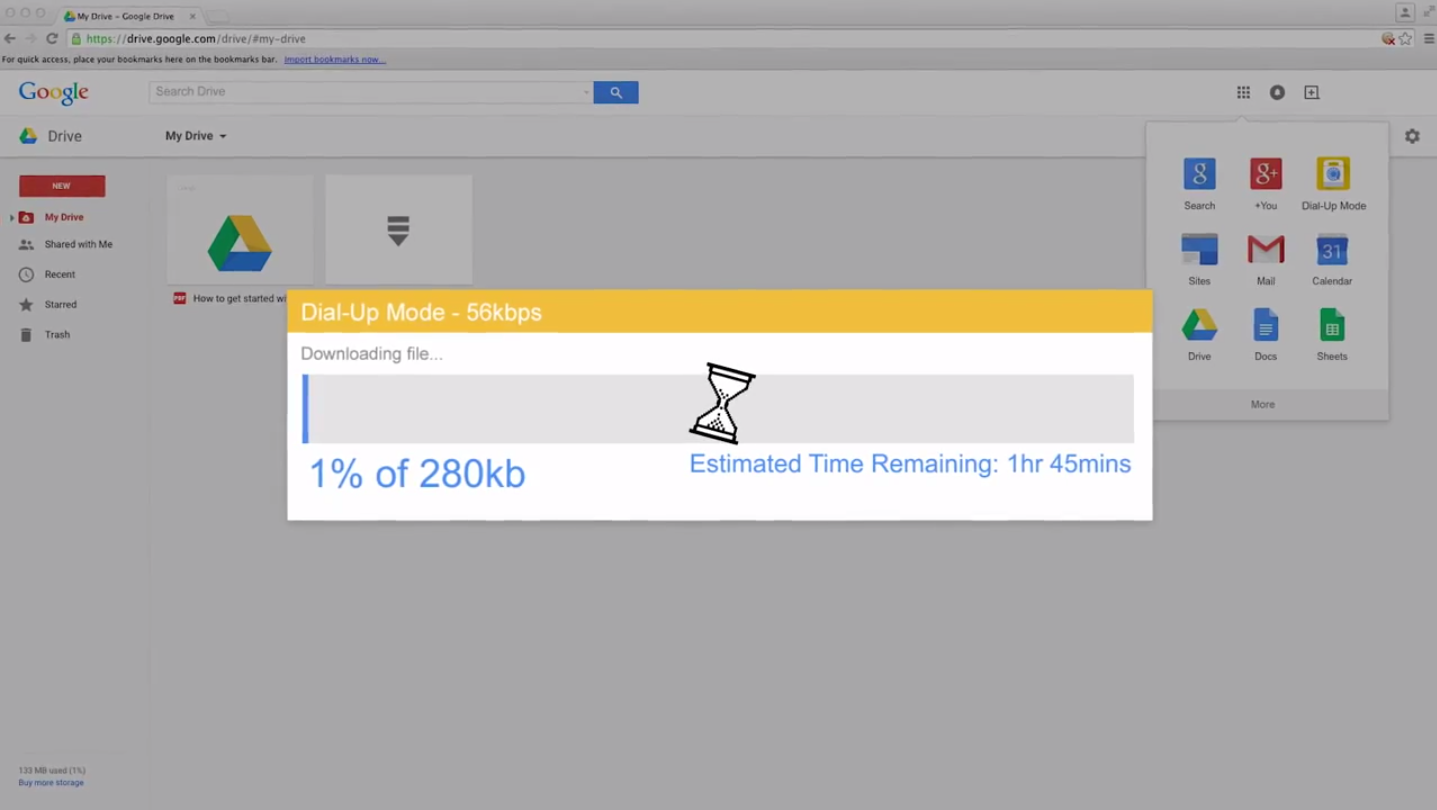 ---
Update 9:  Flipboard gave us FlipPhone, a number you can call to get all of your new stories. Just call 1-248-206-FLIP. It works too.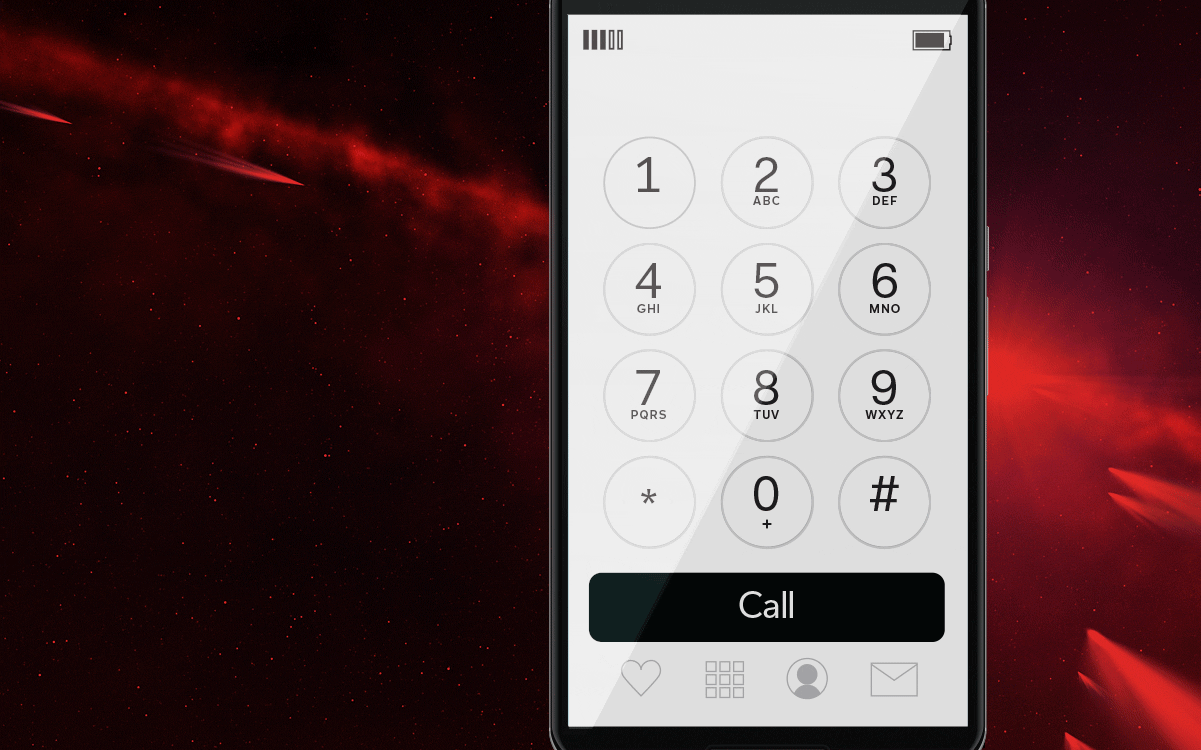 ---
Update 10:  Google Actual Cloud Platform. A real cloud, just "look out the window."
---
Update 11:  Backwards Google. Go to com.google.
---
Seeing any other April Fools' jokes yet?