Smart Lock is arguably the best new feature in Android "Lollipop." With a secure lock screen set, Google gives you a number of options in Smart Lock to keep your phone or tablet quickly unlockable when the device is near you, but can forcibly lock it when you step away from it or should you leave it behind. In the latest update to Android 5.1, Google added yet another option called On-body detection. 
What is On-body detection? It's sort of like the name suggests, actually. When your device is on you or in your hand, it stays unlocked and can skip a PIN or password, hence the "on-body" part. Should you set it down for a bit, the phone will then lock itself and require a PIN or password or whatever secure option you have set for your lock screen.
While I have yet to give it a full test, I would imagine if it senses that you have set your phone down, that it will lock and remain locked until you enter a password again. Otherwise, how secure could it be if someone else picked it up, started walking around to trigger on-body again, and was then able to unlock it?
If you have Android 5.1 on your phone, feel free to check it out. Head into Settings>Security>Smart Lock to find it.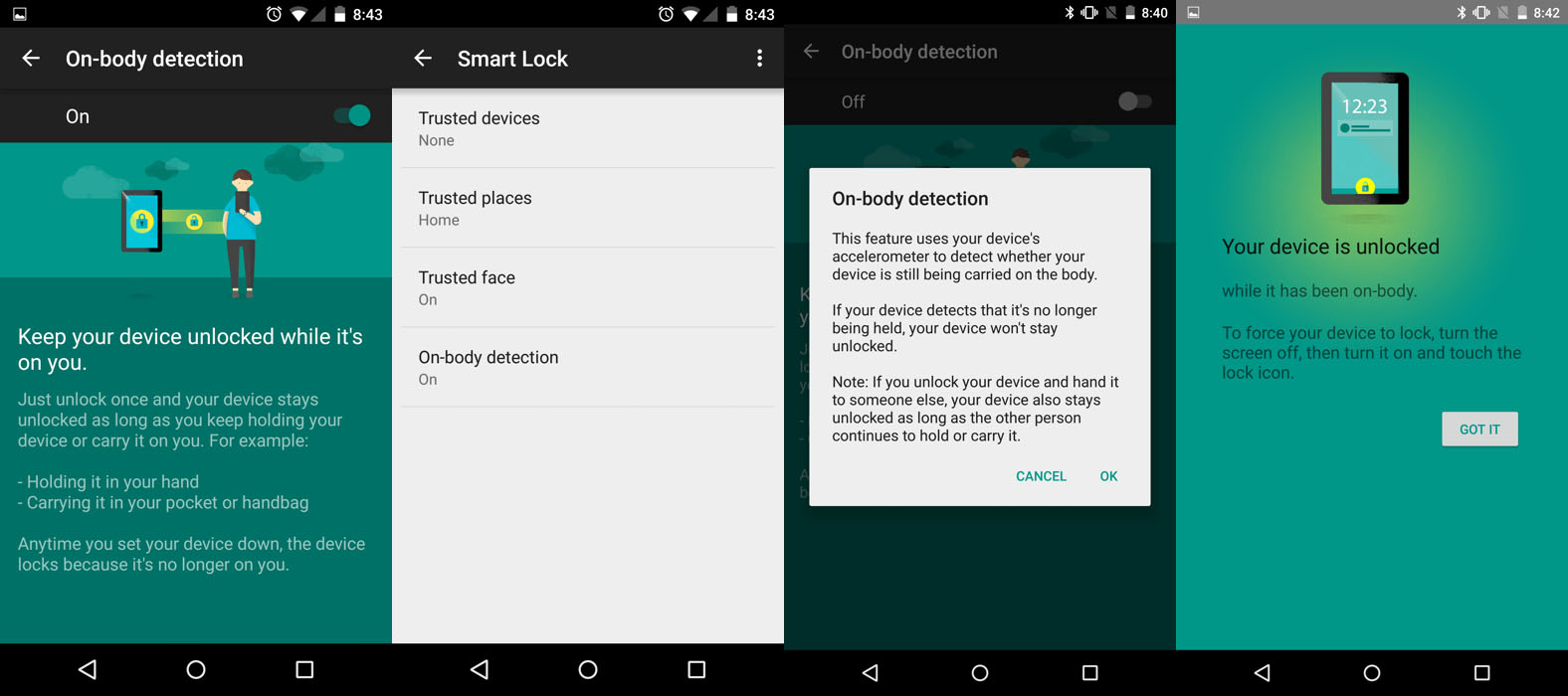 Cheers Travis and Evan!