Remember that brand new all-metal, "luxury" watch that LG unveiled a week or so ago, called Watch Urbane? Forget about it. They have a new one! It's still called Watch Urbane, but this one has LTE, a big ol' battery, three buttons instead of one, and a full 1GB of RAM. Oh, it also ditched Android Wear for LG's own wearable platform. That's right, no Android in this little guy. 
Overall, the new Watch Urbane LTE is very similar to the original Watch Urbane. It has a 1.2GHz Snapdragon 400 processor, 1.3-inch P-OLED display, 4GB storage, and dust and water resistance. But as I mentioned, it differs because of its LTE radio, 3-button setup, and upgraded battery (now 700mAh) and RAM. Actually, LG is calling this the world's first LTE-enabled smartwatch. Why we need LTE in a smartwatch is beyond me, but it is now a thing.
Thanks to its LTE capabilities, the Watch Urbane can make and receive calls, send and receive text messages, and even do that push-to-talk thing, assuming the carrier you have attached it to supports it. Walkie talkie on your wrist! Dick Tracy, get down.
As for the 3-button setup, this is how LG describes the need for them:
Three physical buttons on the right side of the smartwatch allows for easy access to a number of functions without having to swipe through multiple menu screens. The top button accesses the Quick Setting menu where the user can check and adjust battery usage, brightness, volume and connection settings. The main center button switches between the watchface and list of installed apps. The bottom button acts as the "Back" function when depressed quickly but becomes a safety beacon when long-pressed, automatically dialing any preset phone number as well as sending the location coordinates of the wearer.
Finally, the Watch Urbane LTE allows users to "make payments for meals, movie tickets and even transit fares," but also has "specialized features for golfers, cyclists and hikers."
Sounds like the quite the watch. Of course, we have no price tag, but expect it to be in the kidney range.
Chipset: 1.2GHz Qualcomm® SnapdragonTM 400
Operating System: LG Wearable Platform
Display: 1.3-inch P-OLED (320 x 320 / 245ppi)
Network: LTE
Memory: 4GB eMMC / 1GB LPDDR3
Battery: 700mAh
Sensors: 9 Axis / Barometer / PPG / GPS
Connectivity: WiFi 802.11 b, g, n / Bluetooth 4.0LE / NFC
Color: Silver
Other: Dust and Water Resistant (IP67) / Speaker / Microphone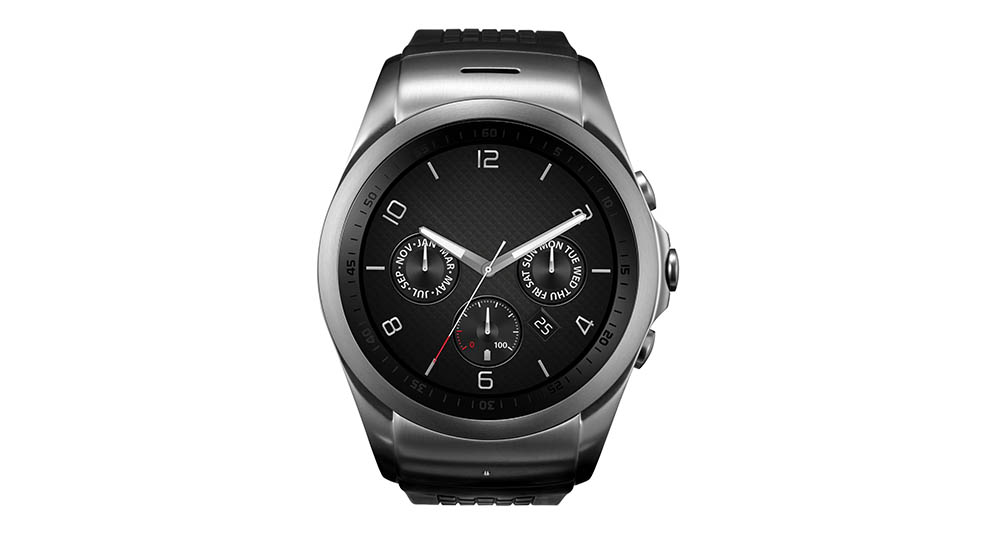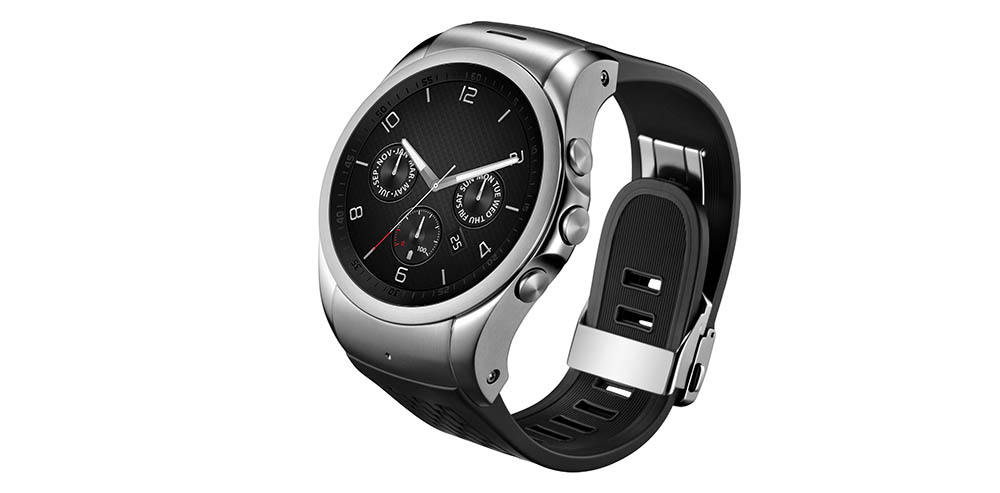 Via:  LG