Announced this morning, the Neptune Duo is an Android "Lollipop" powered product that is made up of two parts – a large, smart cuff-like wearable (it's not a watch) that wants to be your primary device known as the Hub, paired with a dumb, secondary display with little insides, known as a Pocket screen. Together, they will try to bring you the best of both (wearable and traditional phone) smart worlds. I'd call the Neptune Duo "interesting," but I don't know that I can in its current form. Let me explain.
On your wrist, you have a smart cuff-like design with display, quad-core processor, 4G connectivity, WiFi, GPS, NFC, Bluetooth, and almost any other technology that would typically be found in a phone. With the Pocket screen, you have a shell that looks like a traditional smartphone, along with dual cameras, but is instead used as an interface for your Hub. In the words of its creator, "It's not very smart."
You can use the Hub to make calls, send messages, stay connected with social networks, track fitness, and much more, without ever having to use a phone. Should you need more screen real estate or two hands, you can pull out your Pocket screen to get busy, just like you would on a phone. The Neptune Duo, with the Hub as the brains behind the experience, can be paired with any Pocket screen, even one that you don't own. So say, you lose yours, but your friend has a Duo with them, you could quickly pair your Hub with your friend's Pocket screen to then get some real work done.
All make sense?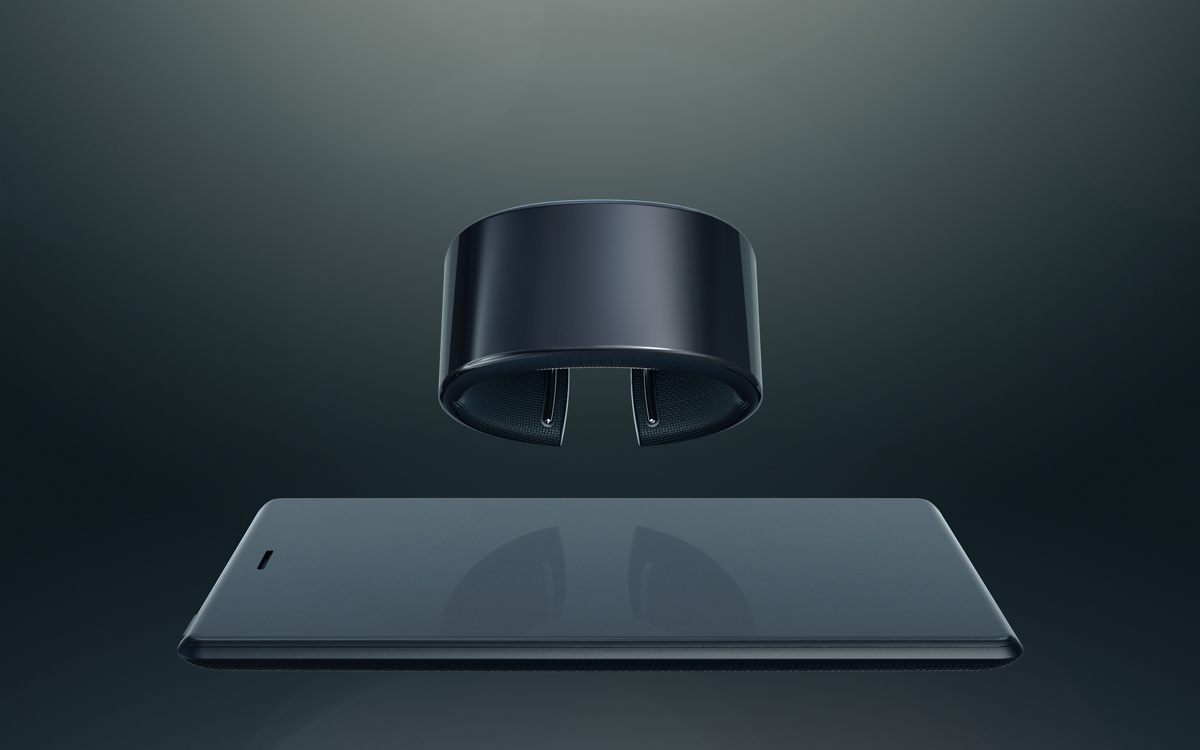 So here is my problem with its current design. The wearable half of the Duo is a pretty terrible idea. No one – seriously, no one – wants to wear a giant smart-cuff on a daily basis, because interacting with a wearable as your main computing device in a curved form factor on your wrist is just not something anyone should have to experience. Ask Will.i.am how well his smart cuff idea is going. But, the idea of pairing a "hub" with any display nearby is something I could get behind.
Think about a computing device, with RAM, powerful processor, battery, Bluetooth, storage, wireless radio, etc. in some sort of a slim, easily pocketable package that didn't have an interface at all. Instead, that "hub" could attach itself to a Pocket screen or your monitor or TV or any other display nearby to turn that into a smart device. Now, I know that there are current technologies that can beam things or cast things or mirror things to a display, but I'm talking a quick hot swap of your "hub" to any display.
Like what if you want your single "hub" to be a tablet right now. You could pair it to a dumb display that is 8-inches. Or maybe you are leaving home, so you could then pair with a 5-inch Pocket screen to use as your phone. Or then you enter your car, which also has a display that can be paired to. The thought is that you have a single computing device, with all of your apps, settings, contacts, and setup with you at all times that can be used with any size display at any time. Could be cool, right?
Anyways, I know that just took away from the Neptune Duo, but it all came rushing through my fingertips as I was typing through this product.
So back on the Neptune Duo. It's creators, who also made Tim's favorite watch of all time (/s), the Neptune Pine (our unboxing), are feeling out the potential here and have created a website to gauge interest. You can either reserve one without having to cough up any money at this time, but will have to fork out $798 if the product ever becomes a reality. Or, you could pledge $200 now, and pay just $399 extra later.
Hit up the source link below to see more images and show your level of interest.
[responsive_vid]