Qualcomm's new mobile processor, known as the Snapdragon 810, will be featured in almost every high-end Android smartphone over the next year, well, except for one that may be the biggest and most important, according to Bloomberg. If you had not guessed it (or read the title), then yes, I am talking about the Samsung Galaxy S6. "People with direct knowledge of the matter" told Bloomberg that Qualcomm's latest silicon overheated during the Samsung's testing, so they are passing on it and instead going with their own microprocessor, likely the newest Exynos. 
This would be a major change for Samsung, who in the past has delivered its flagships to most of the world with Qualcomm's Snapdragon processors, but still also shipped to certain areas with its own Exynos. If true, this could be a major blow to Qualcomm even though they essentially own the smartphone world. After all, we are talking about the biggest smartphone manufacturer in the world not using a Snapdragon for its flagship. Yikes.
For months, rumors of overheating issues with the Snapdragon 810 have flowed out of Korean publications, with Qualcomm denying all of them along the way. In fact, randomly, during Qualcomm's CES press event, a question popped up about the rumors. Qualcomm was clearly annoyed by the question, only responding by saying that they were still on track with the 810, that they are confident in their roadmap, and finally, that they don't comment on rumors. Let's also not forget that LG and Qualcomm announced the G Flex 2, with a Snapdragon 810, at CES. HTC is expected to use an 810 in its new flagship that is set for debut at MWC as well.
Here is a full feature set of the Snapdragon 810 in a slide we shot at CES: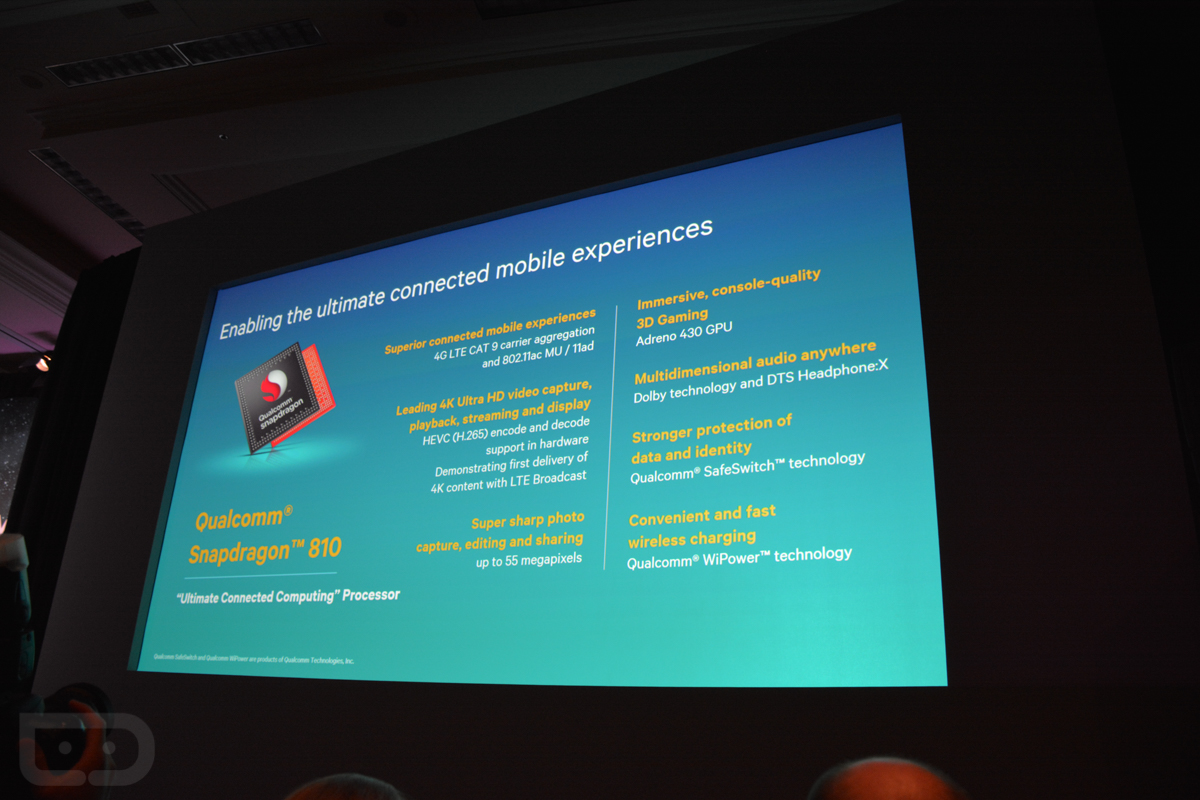 Would it matter to you if Samsung went Exynos instead of Snapdragon? And do we really believe this report?