Last week was too hectic to get our Answers up from last week's DL Q&A Session, but don't worry, we did not forget about it. We received a ton of great questions, as always, so the DL crew has gone over them and answered a few to the best of our abilities.
It seems there is still a lot of focus on validity of wearable technology, especially how it will integrate with current fashion standards. We were also asked our opinion on whether the Note Edge from Samsung will see much success. Our short answer? Nope.
Take a look below at the full responses below. 
---
Reminder: K is Kellen, T is Tim, and R is Ron.
What are your go-to brands for technology? (TVs, monitors, cameras, speakers, fitness trackers, etc.)
K:  When it comes to TVs, I have been an LG guy for years. I also just picked up this bad boy to replace my dual monitor setup – greatest decision ever. Outside of that, I tend to buy what is rated or reviewed well. I have Sonos speakers throughout my house, Jawbone UP24 for a fitness tracker, and Apple computers.
T:  For TVs, I have been rocking the high-end Vizio sets for a bit, and I love them. The design of the set interests me the most. Computers are usually Mac, but I have a Windows PC for gaming. For computer monitors, I find myself sticking to either Samsung or ASUS. Camera is a Nikon, speakers are Marshall, and I don't track my activity. I'm lazy, so no tracking needed.
R:  TV is a Vizio (yes, I finally have a TV from this century), monitor is a Dell, and camera is a Fujifilm X Series (although I love my Yashica MG-1 for film).
If you could pick one company to introduce a MotoMaker-like service for its devices, which would it be?
K:  Can I just keep it as Motorola? They are the only company that designed a phone that could really benefit from the natural and leather materials. Well, Samsung could do it pretty easily with their replaceable backs; HTC can't because of that unibody metal construction. So, maybe Samsung, but their phone designs just aren't great and I wouldn't buy one heh.
T:  If I had to choose one, I would go with LG, only because I would love a custom leather LG G3. That would be hot.
R:  I think I would pick Sony. They're already good at having color options, but their colors just aren't that great.
Does Android Wear have a real future, or is it just a gimmick?
K:  As of right now, it's in beta and definitely has a future. In fact, Android Wear has uses, people just need to understand that Android Wear isn't supposed to replace your smartphone, it's supposed to be an extension of it that is only there to provide you with information or quick replies/actions to items. It already does that now.
T:  I think a few people are too focused on what Android Wear can't do. Would it really be practical for your smartwatch to do everything your smartphone can do, such as browse Twitter and play games? Instead, I see it as a simple extension of your phone on your wrist. It's perfect for notifications and Google Now cards, so I actually don't mind the way it is right now. I'm sure Google has plans for it down the road, but I'm in no hurry.
R:  Like I've said a million times, I think Android Wear, like most other smart watches, is good at notifications and controlling media, but not much else. Until someone finds a way to use that space in a unique way then I think it will remain limited to those types of functions.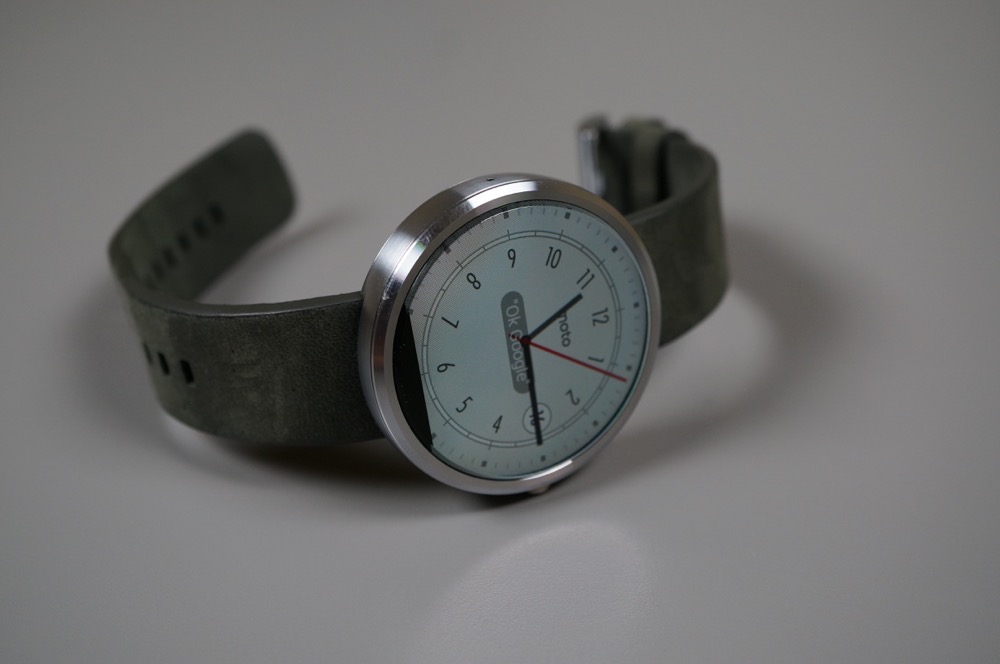 Do you think the Samsung Note Edge will ever gain more than a niche following?
K:  Go away, Note Edge. Go away now.
T:  Absolutely not.
R:  No.
What strategy do you think Motorola needs in order to be able to compete with the likes of Samsung and LG, as far as sales go?
K:  Marketing. Spend billions in marketing and you will be fine. Everyone makes good phones these days, but Samsung has spent so many billions of dollars over the years, that people only know about them and Apple. Motorola doesn't have billions to spend, so, good luck, Motorola.
T:  Unless Motorola has an app that lets me track the movements of my favorite professional sports player, and sponsors the entire sport that said professional plays, then they might always be a step behind Samsung. However, you don't need to sell as many phones as Samsung does in order to be successful. The Moto G is their most successful phone, according to them, and it's not competing with anything from Sammy or LG. It's all about knowing your audience, and it looks like Moto found theirs overseas.
R:  Consistently release software and hardware innovations that set them apart from Samsung and LG. They did that last year and everyone copied them; this year they updated the specs.
So far, what is your 2014 phone of the year?
K:  Probably the new Moto X. After going between it and the LG G3 and the Xperia Z3 Compact, it's just unmatched in terms of in-hand feel and performance. Plus, dat leather.
T:  I have to go with the LG G3. It's been my tried-and-true since it launched earlier this year. 2nd place goes to the Moto X.
R:  There isn't an Android phone that I love this year. I don't like the Moto X's hardware design, HTC remade the One and didn't add much to it, Samsung is still pumping out the same plastic garbage and garbage skin, LG has a nice phone with bad looking software and bland hardware, and Sony has a bad looking skin that affects performance and terrible color options on their phones. TL;DR – I'm looking forward to seeing if things change next year.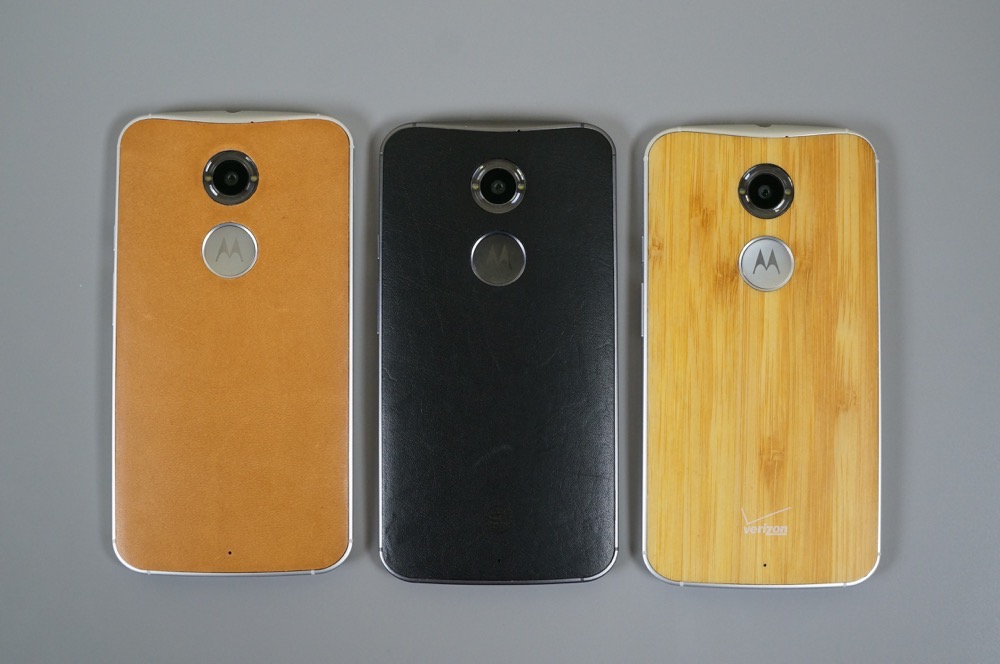 What does the ultimate future of wearable tech look like? Is it Glass? Android Wear?
K:  I hope it doesn't involve head gear, ever. Make watches better or improve upon the idea behind Motorola's Moto Hint. Discreet wearables that help you are the only areas I want to see grow. I don't want people to see my technology.
T:  Unless they can put an HUD-like display into the frames of glasses, without making me the center of attention in a public place, then I will stick with the advancement of smartwatches. So far, I really enjoy the Moto 360, and I would enjoy to see more classy designs from Moto and other design companies.
R:  We don't know yet. I don't think we've seen a compelling universal application for wearables yet outside of health and notifications.
Can you tell us something about yourselves that we don't know?
K:  Grew up in Whitefish, MT, one of the great mountain resort towns in the country and have never skied or snowboarded in my life. Weird, right? I also have two Persian cats named Batum and Rodgers. They are bosses.
T:  I have an undying love for Godzilla and xenomorphs, so much so that I have to own anything having to do with either of the two. I also play guitar as a hobby, so anything having to do with music and collecting instruments is a fondness of mine. Oh, and according to a rumor circulating, I have six webbed toes on each foot and my great-great-great uncle invented the post stamp.
R:  I lead worship for the contemporary service at an Anglican church.