HTC posted a teaser video this afternoon for a product that will be unveiled on October 8 at a press event in NYC. The video (at least to us) seems to hint over and over at a camera rather than a phone. We say that in part because a report from a couple of weeks ago suggested that HTC was getting into the GoPro market, but also because at one point in the video, two women are seen setting the device down on a tablet to snap a photo, something not easily done with a phone. 
The device is waterproof and can also shoot slow-motion video. Neat.
The video posting mentions that we should all visit REcamera.com on October 8.
Thoughts?
[responsive_vid]
Update:  Here is a potential picture of the device pulled from the video.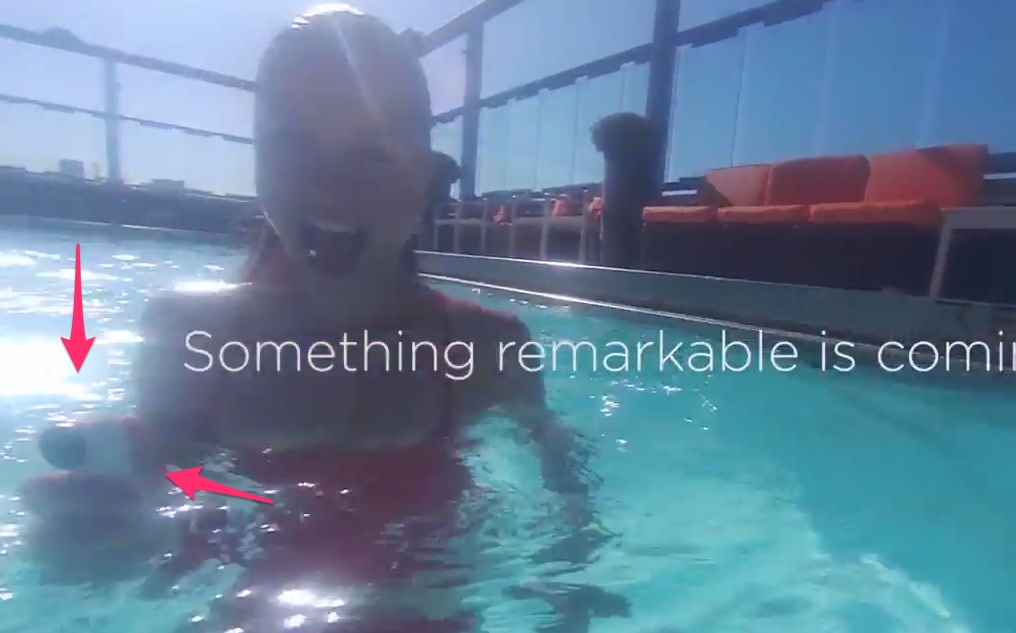 Update 2:  HTC also just opened up this Twitter account and Tweeted this.
Update 3:  Here it is. This is the REcamera. (via)