Google I/O kicks off in a couple of hours, but already, the Wall Street Journal and Riptide GP2 have confirmed that Android TV will be a big part of the show. We expected it to be, but a WSJ report from last night suggests that a set top box will be on hand, one that may come off like a mix between a Roku and Fire TV. Also, an update pushed to Riptide GP2 says emphatically in its changelog that it will support Android TV and its split screen playing mode. 
The WSJ report talks about Android TV allowing you to play movies, games, and other media, which makes sense. They also note that you will be able to control that content on your TV through a tablet or phone. There may be better save/resume features built-in as well for gaming, meaning you could be on the road playing a game and then quickly resume where you left off as you return home through your Android TV.
The set top box that will be shown off today is said to not be Google-branded. Google will more than likely take the Google TV approach to Android TV in terms of hardware, which would be by allowing manufacturers to install Android TV software on their own hardware, rather than having Google create it, like they have done with the Chromecast.
Only a couple of hours away!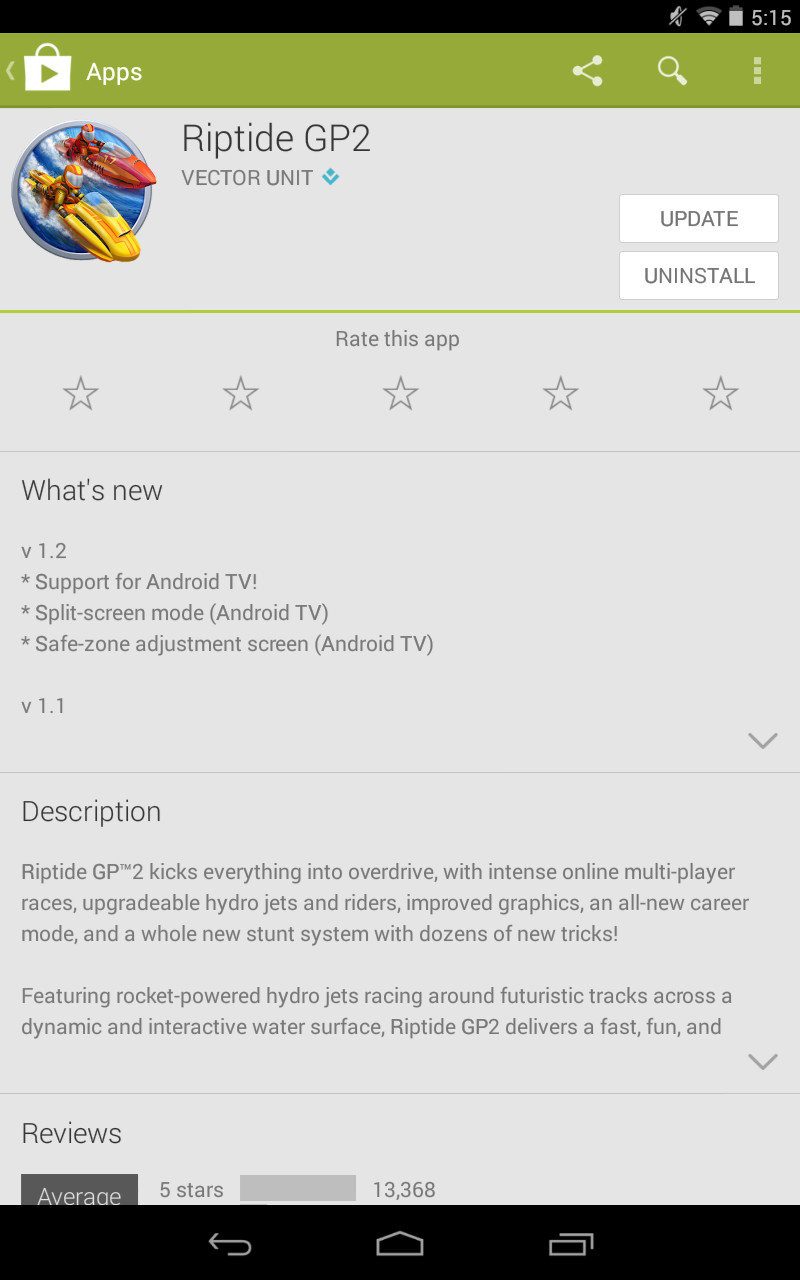 Cheers Justin!