Sources have informed us that "All New HTC One" inventory is now arriving in Verizon stores, ready for tomorrow's launch. That lines up with our report last week, saying that Big Red would indeed have stock available minutes after HTC makes the phone official.
With that said, we also reported last week that Verizon would have some sort of exclusive on the device, however, that will likely just be for in-store availability. AT&T and other carriers should have the phone available for order (online or via phone) tomorrow as well, if not within a couple of days. Verizon itself said on Facebook over the weekend (before editing the post) that they would have the phone "in our stores exclusively on 3.25.14." The word "stores" is the key word here. 
If you were worried about the potential exclusive from Verizon, I wouldn't get too upset just yet. Plus, HTC should know better at this point. An exclusive with a single carrier in the U.S. isn't going to save them.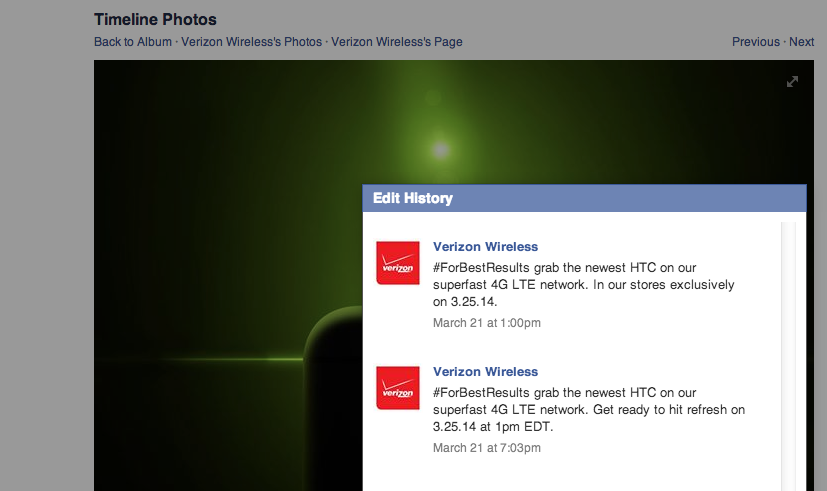 On a semi-related note, a Facebook page for PDA Plaza just uploaded a bunch of beauty shots from an unboxing of the Verizon variant. If you haven't seen enough of this new flagship from HTC, these should help satisfy your cravings.
I'm hearing good things about the device from those who have it in hand already.